[Photo: Hannah Ahn '19 shooting Poisonberries, a film supported by the Media Center Emerging Filmmaker Mentorship Program. Courtesy: Hannah Ahn.] 
In January of 2019, the Barnard Council on Diversity, Equity, and Inclusion awarded seven grants to faculty, students, and staff, as part of a new initiative to finance projects and events that help enhance inclusion efforts across Barnard's community. Among the first cohort of grant recipients were IMATS (Instructional Media and Technology Services) team members Melanie Hibbert, Rachel James, Karl-Mary Akre, and Ruby Mastrodimos, who proposed a collaboration to bolster underrepresented points of view on film via their "Media Center Emerging Filmmaker Mentorship Program." 
Over the duration of the spring 2019 semester, the four mentored three undergraduate students from underserved backgrounds (women, students of color, and/or low-income students) — Hannah Ahn '19, Emma Noelle Buhain '20, and Iris Sang '21 — providing support and sponsorship toward the development of their short-films, which will be screened at the Athena Film Festival in 2020.
"We are thrilled to welcome these three talented Barnard women to the 2020 Athena Film Festival and provide them with a platform to showcase their work," says Umbreen Bhatti '00, the director of the Athena Center for Leadership. "Fostering a robust pipeline of women-centric stories and building the capacity of the filmmakers willing to make those films is an important part of the Athena Film Festival's mission." 
Ahn, a writer from Oakland, California whose storytelling through film focuses on the human condition, says, "The Emerging Filmmaker Mentorship Program helped me gain confidence in myself as a creative." This past spring, she earned a bachelor's degree in anthropology and moved to Los Angeles to pursue screenwriting; she aims to increase underrepresented voices and narratives in mainstream television. Poisonberries, the film Ahn produced through the program, explores the motif of dread when a loved one experiences the loss of a child from gun violence. "[It] questions how we as Americans only half-acknowledge the aftermath of school shootings." She continues, "My film isn't about school shootings, it's about the people affected by them and the anxiety evoked by the possibility they could occur."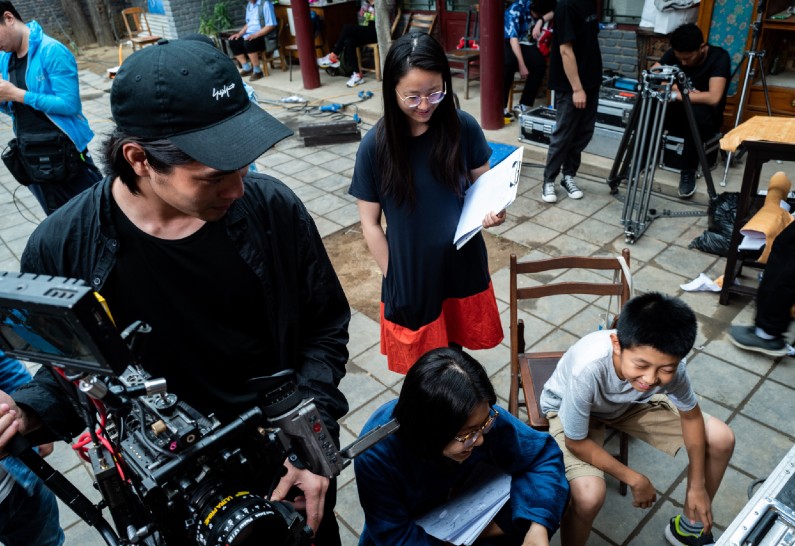 Buhain, a senior studying art history and visual arts who expects to graduate next spring, is interested in performance art and experimental films. Her film, Wedding Dance, is about a young bride entering a traditional marriage and a nun from whom she seeks help. "Making this film showed me that I don't have to hold back and am capable of working within the media of experimental film and performance art," she says. Buhain credits the Emerging Filmmaker Program's funding as a major step in creating her film: "I got the mentorship and resources I wouldn't have been able to get otherwise if I had created this film independently."
Sang, a junior majoring in comparative literature with concentrations in Chinese and English, has directed and produced films since high school, and aspires to pursue directing or producing in the future. Sang's film Qinton takes place in Beijing and centers on the relationship between a child pianist and a man whose dreams to play piano are unfulfilled. "The story, in part, is also my own because I went to a piano school at a very young age," Sang says. "I wanted to discuss through this story how people deal with a past that they could not let go, and how they keep true to their own passion while dealing with their inner struggles."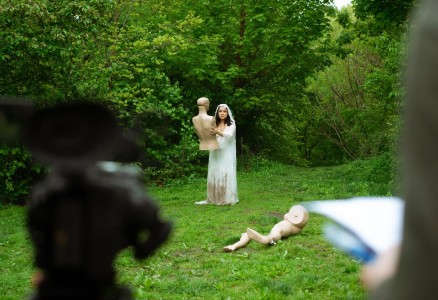 Currently studying abroad at the University of Oxford, Sang expressed her gratitude to the Emerging Filmmaker Program for helping her film in China. "I had to communicate with my producers and find crew members from abroad, and it was a particularly difficult process not only technically but also emotionally." Sang credits her supervisor, Akre, for regular check-ins and feedback on many rounds of rough cuts that helped bring the project to fruition. 
The inaugural filmmakers will screen their short films at the upcoming Athena Film Festival in 2020, where an estimated audience of 6,700 is expected, based on 2019's turnout. "We look forward to engaging a growing number of Barnard students and alumnae in these efforts," Bhatti added. "This is a wonderful first step."
The deadline to apply for the next round of inclusion grants in Fall 2019 has been extended to November 23. Recipients will be announced in early December. To apply, please visit the Council's page here. 
—STEFANI SHOREIBAH '21