[Photo courtesy of Sony Pictures Entertainment]
If the Barnard experience had to be told in one evening, an event in New York City this past fall offered the perfect opportunity for it. Pulitzer Prize-winning journalist and author Anna Quindlen '74 received an invitation to co-host a screening with her longtime friend Meryl Streep. The screening was for a film directed by Greta Gerwig '06 that Streep recently starred in: an adaptation of Louisa May Alcott's classic novel, Little Women. Quindlen credits the novel for inspiring her to be a writer; she penned a poignant New York Times piece about Alcott's writing in 1991 and an introduction for the book in 1994 when the original publishers printed a new edition.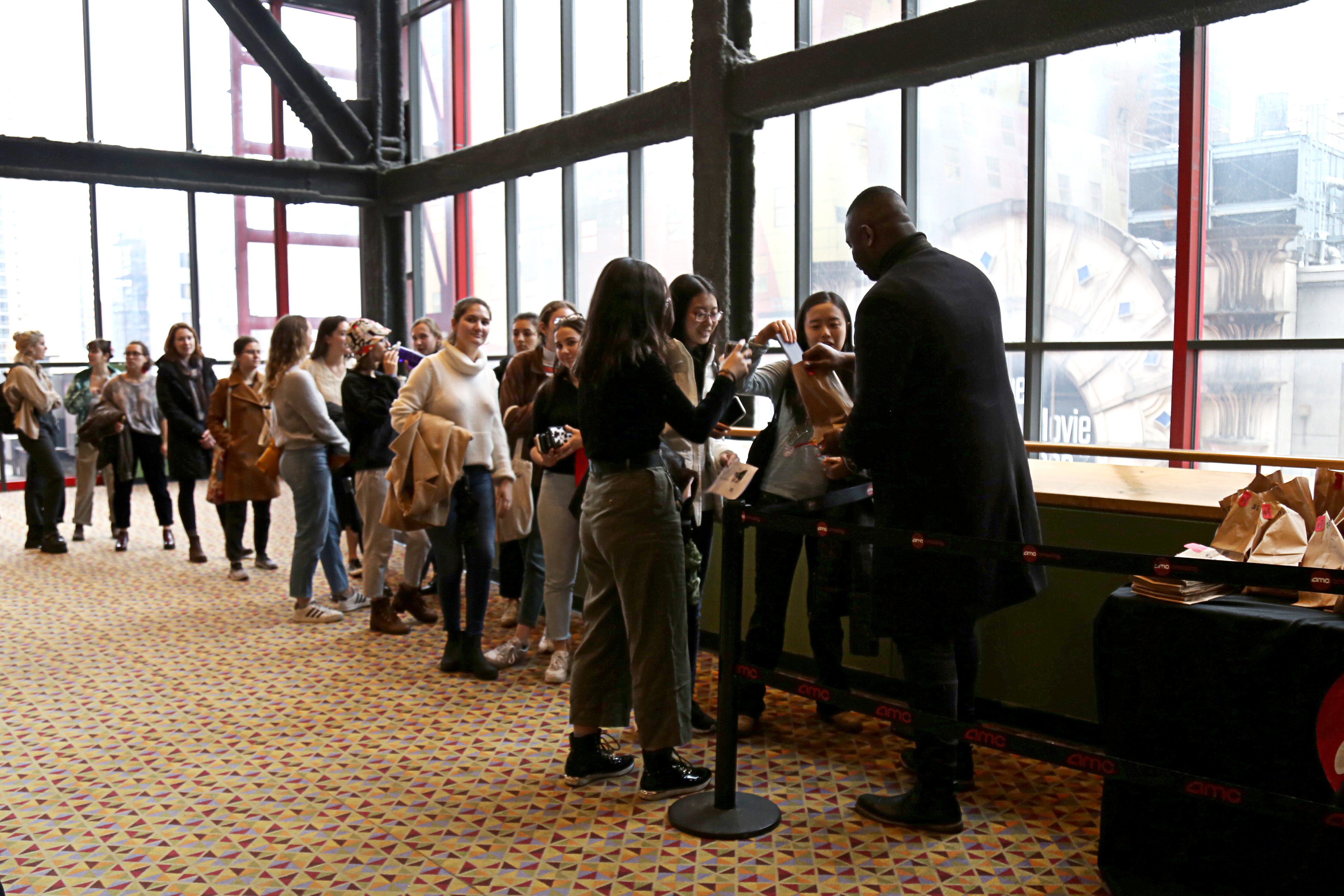 "As a girl, [the novel] made my own highly improbable professional dreams seem possible," Quindlen said. "Little Women is the first sign I ever had that I might someday become who I am today. I think the extent to which [Gerwig] wraps the story in Jo/Alcott becoming a successful writer is inventive and unexpected. It really becomes a triumphant piece about a woman realizing her professional dreams and taking control of her professional life."
Already, the film is generating Oscar buzz as well as praise and excitement at Gerwig's alma mater — from fellow alumna Quindlen ("What a director she is! I'm so proud that she is one of ours") to 300 current students who attended an advanced screening on Tuesday, December 10, 2019, at the AMC theater in Times Square, courtesy of Student Life and Sony Films. Some students began lining up on campus for tickets nearly three hours beforehand; all tickets were given away within nine minutes. 

"Seeing [Little Women] in a theater of only Barnard students was unlike anything I have experienced since coming to New York," said Maeve Murphy '21. "Greta spun a masterpiece and I'm grateful to Barnard and Sony for the opportunity [to see an advanced screening]."

Little Women tells a coming-of-age story of the March family as four sisters navigate life in Civil War-era New England. Seven previous film adaptations of Alcott's novel have followed Meg, Josephine ("Jo"), Beth, and Amy on their journey to discover their own identities. With performances from Katharine Hepburn as Jo in 1933, Elizabeth Taylor as Amy in 1949, and Winona Ryder as Jo in the 1994 release that garnered her an Oscar nomination, Gerwig's willingness to throw her hat in the ring with this new adaptation for her sophomore film is a bold move creatively.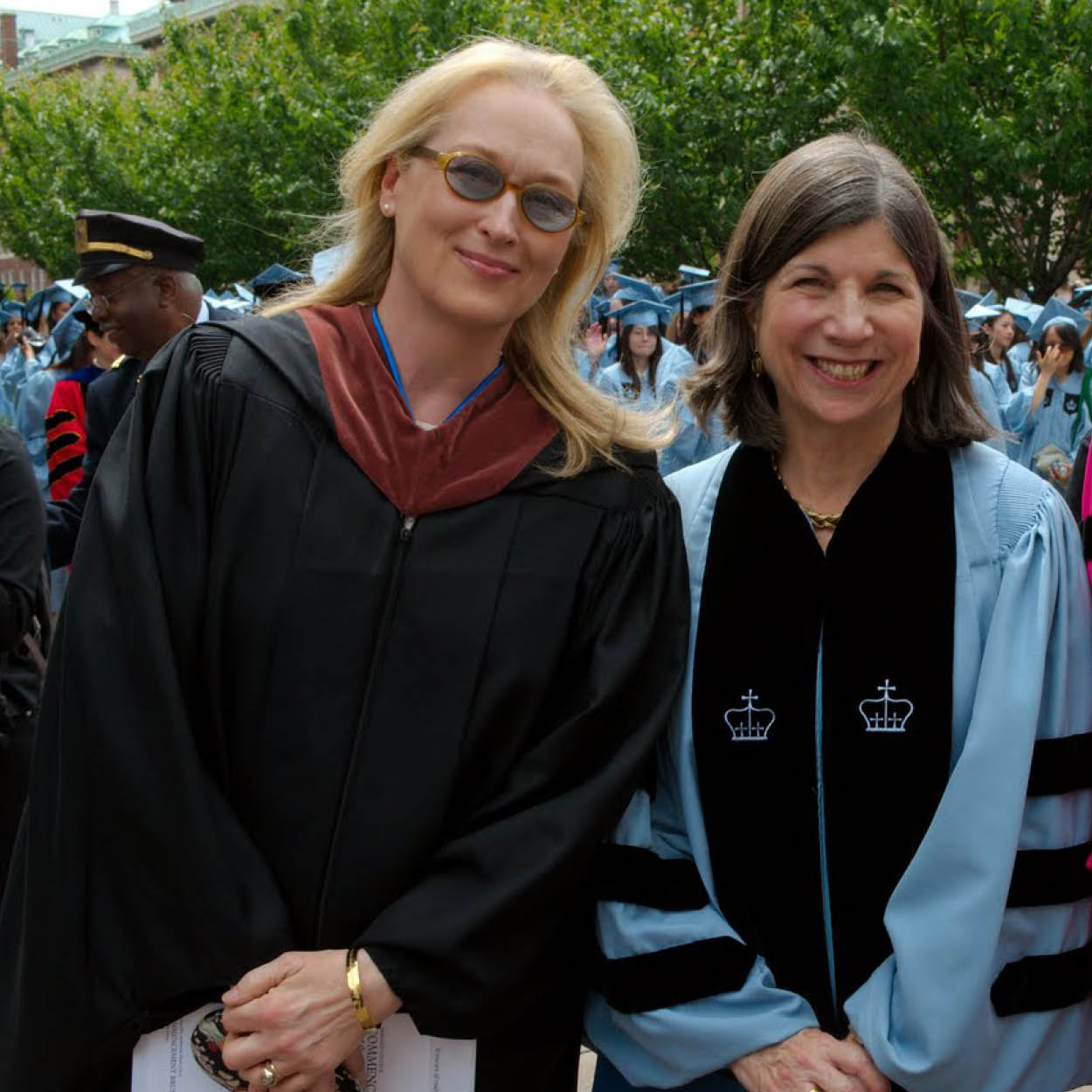 "It's audacious, and audacity is baked into Barnard women," said Quindlen. "It's hard to imagine Greta making timid or equivocal artistic decisions. She trusts her own instincts and vision." 
Two years ago, Gerwig made her directorial debut with Lady Bird. The response from critics and audiences alike was positive, earning her numerous accolades, including a Golden Globe win for Best Picture - Musical or Comedy as well as Academy Award nominations for Best Picture, Original Screenplay, and Best Director. The film was screened to sold-out audiences at the 2018 Athena Film Festival, where many Barnard students gathered to listen to a prerecorded message from Gerwig, recalling Barnard's impact on her development as an artist with Lady Bird. Now, Barnard students are reveling in the poignant storytelling Gerwig has brought to life with Little Women.
"Both [films] are about women finding their way in the world," said Isa Gerondelis '22. "It's especially impactful for me and other young women because we're trying to do the same thing." Angela Tran '22 added, "Both had elements of rebellion and fierceness that constitute a Barnard woman."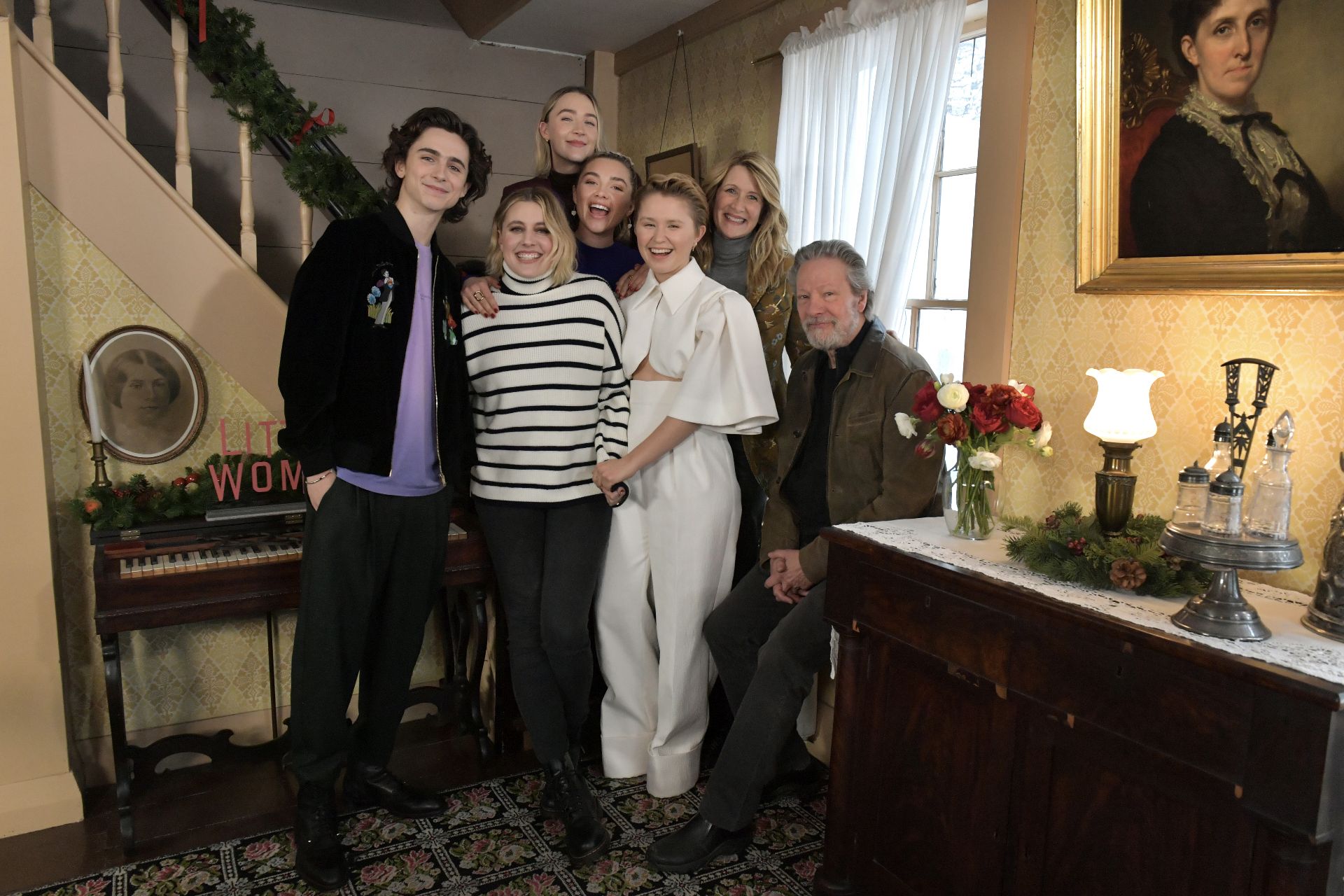 Gerwig's latest film features a cast of powerhouse Oscar-nominated and -winning women, including Saoirse Ronan, who starred as the titular character in Lady Bird and now plays Gerwig's heroine, Jo March. Emma Watson, Eliza Scanlen, Florence Pugh, Laura Dern, and Meryl Streep portray Meg, Beth, Amy, Marmee, and Aunt March, respectively. "The shoot was a fem fest," Quindlen revealed based on her friendship with Streep. "That's so Barnard." 
Self-described Little Women "purist" Quindlen noted how Gerwig's "spectacularly successful" adaptation is a standout among previous versions. "I think this version enlarges the story," she said. "[Gerwig] has excavated aspects of the story that were always there beneath the surface. Freedom, finances, artistic confidence."
Students agree. "It is a nontraditional adaptation of Little Women. Gerwig created two timelines — adulthood and childhood – that are unveiled simultaneously," said Cherrie Zheng '21. "The spirit and qualities the film conveys are exactly what Barnard endeavors to cultivate."
Already, students are looking forward to what Gerwig will deliver next in male-dominated Hollywood, amidst controversy with #MeToo and Time's Up. "First and foremost, giving women in film the space to tell stories, whatever those stories are, is the most important thing," Murphy added. "If change is to come in the industry, the priority is artistic freedom for marginalized filmmakers."
Empowering women filmmakers is the mission of the Athena Film Festival, which celebrates its 10th anniversary Feb. 27 to March 1, 2020 at Barnard. The College's Athena Center for Leadership hosts the Festival in partnership with Women in Hollywood, and recently announced the inaugural Athena Breakthrough Award, sponsored by Netflix, which specifically supports first- or second-time women directors as part of the Festival's Parity Pipeline Program. Alumnae or not, the Festival works to promote the success of all marginalized voices that tell the stories of fierce and fearless women leaders from all walks of life. Gerwig's appearance at the 2018 Festival to screen Lady Bird was one of many examples of alumnae paying it forward. "The pride Barnard takes in their alumnae is inspiring," said Julia Betancourt '21. "Barnard has a supportive, empowering community of alumnae."
Well before its scheduled release, Little Women had already received several award nominations and was listed as one of the top 10 films of 2019 by the American Film Institute. The film opens nationwide theaters on December 25. 
— STEFANI SHOREIBAH '21
Watch the official trailer below, courtesy of Sony Pictures Entertainment: