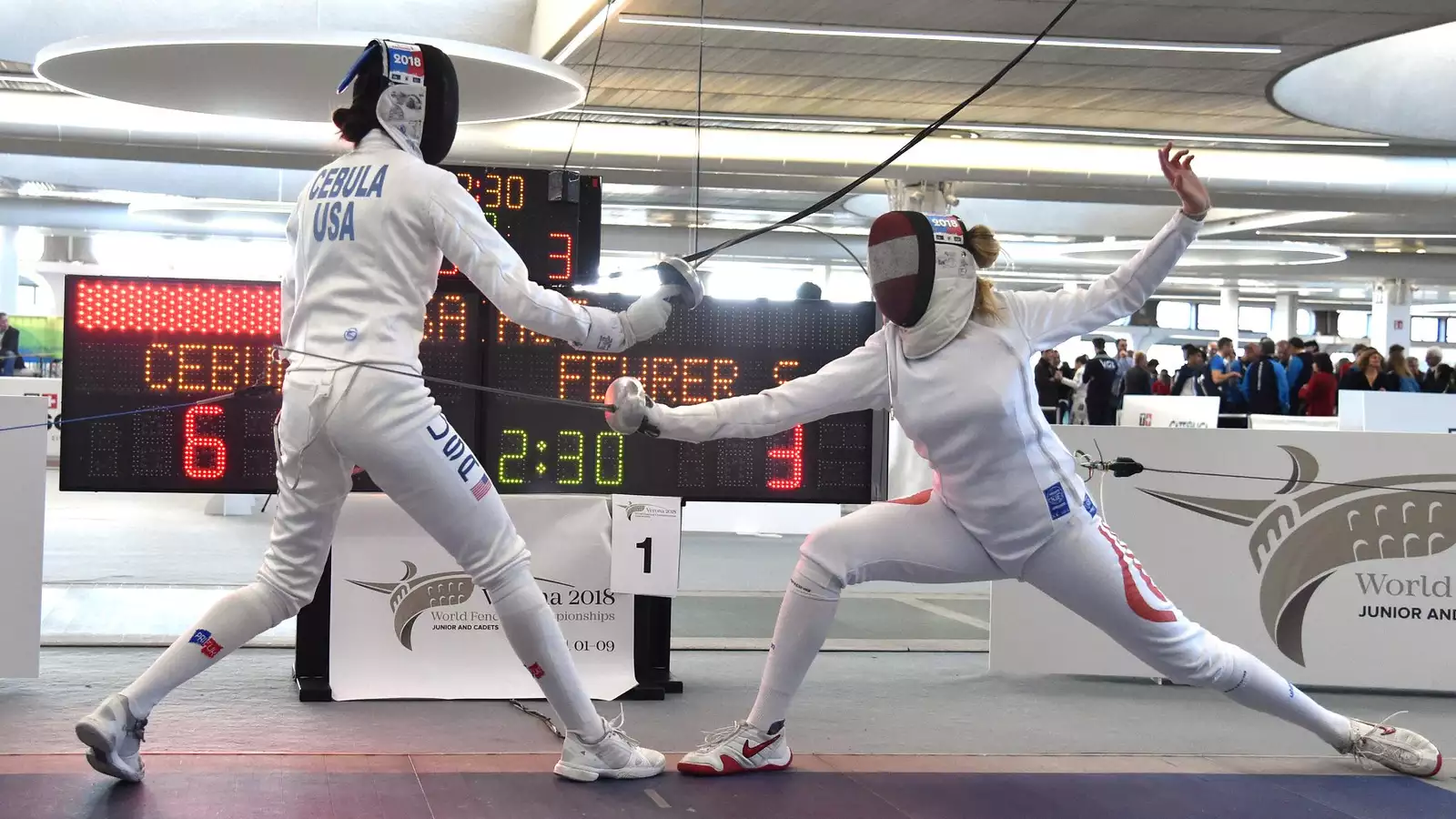 One of the many advantages that students value about their Barnard experience is the opportunity to compete in NCAA Division I Athletics through the Columbia-Barnard Athletic Consortium. Barnard is the only college for women to offer Division I athletics.
Our interview with Anne Cebula '20 is the newest installment in an ongoing scholar-athlete series. On March 24, 2019, Anne, who is a member of the Fencing team (epee squad), became Barnard's first student-athlete to win an NCAA Championship title in the 35 years since the Columbia-Barnard Athletic Consortium was established. She hails from Brooklyn and is a neuroscience and behavior major.
What was it like winning the individual NCAA Championship title and becoming Barnard's first-ever student-athlete to do so?
It is absolutely surreal; the weight of the win still hasn't hit me yet.
I went into this competition with the priority of nailing as many wins as possible for my team. After a rough start to my first day, I was devastated. However, instead of letting myself spiral any further, my teammates pulled me aside and told me to just fence like myself and to enjoy the moment — not to crank out wins or stress myself any further. For the remainder of the tournament I did just that, and it wasn't until the very end (where I was quite literally packing up to leave) that I found out I made the semifinal rounds of the competition.
I went into those final rounds maintaining my revised mentality, clung onto whatever physical and mental strength I had left in me, and genuinely had fun in the process. I'm honored to be a part of history, but I'm more excited at the thought of the future — not just my own, but of what will grow out of the unique relationship that defines the Columbia-Barnard Athletic Consortium.
How has being an athlete informed your college experience?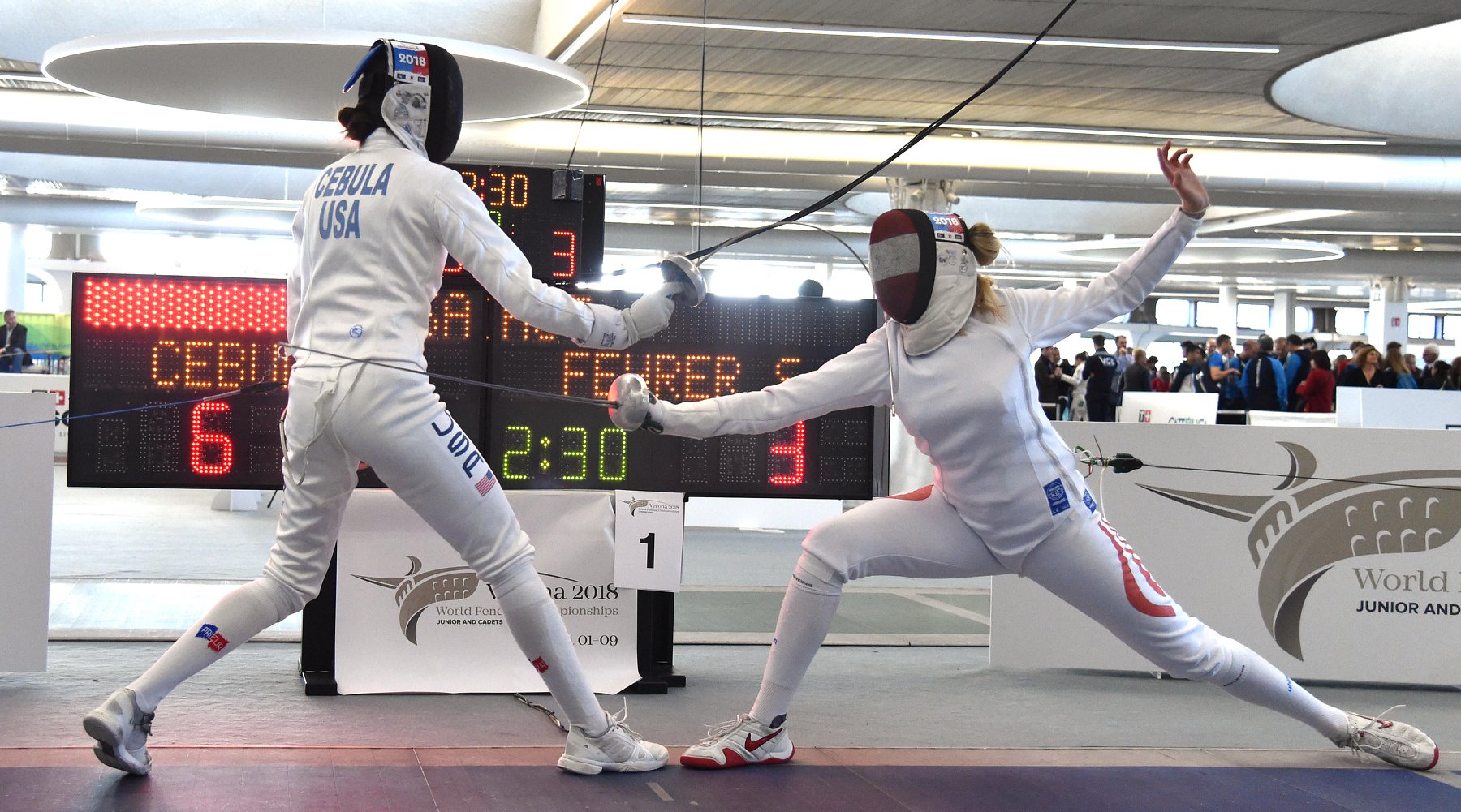 The fencing program at Columbia University has forced me to hone my time-management skills. Since we train at [Columbia's] Dodge Hall in the morning twice a week, our evenings and the rest of the week are dedicated to training at our home clubs throughout the city. Even though my club is in Chelsea, these practice sessions mean that we usually don't get home until 9 or 10 PM. But learning to budget my time and forcing myself to be productive during hours when I want nothing more than to sleep in or sit in the sun is something that has made my college experience a bit different than most.
How did you first become interested in fencing?
I watched the 2008 Olympics on television, which was in Beijing that year. I distinctly remember the bird's nest-shaped stadium and the elaborate opening and closing showed a highlight reel of a fencing match. I was captivated by how entirely different it looked in comparison to other sports, and the overwhelming emotion involved every time someone scored a point in an intense bout: masks were being ripped off with either complete elation or ferocity, accompanied by corresponding yells or roars.
I researched the sport the next morning and begged my parents to let me try it out. The idea was shut down almost immediately because it is a very expensive sport to start out and stay in. A few years later, I found out that my high school had a free fencing club. Under my coach's approval, after a few weeks, I was given the green light to do a trial-run at a fencing club because he felt that I had some potential. The summer before sophomore year of high school, I did a week-long summer camp at Fencers Club and won the tournament held at the end of that week. The man who ran the camp became my coach (and still is), and the rest is history.
When you're not competing or studying, what do you like to do?
I love to walk around in parks or sit in quiet, sunny spots outdoors, sometimes doodling or listening to music. Fencing is an indoor sport that's usually held in a basement or warehouse, so I always find myself itching to get into the sun whenever possible, even if it's cold outside. Many times I have parked myself in a parka on Low steps trying to get whatever bit of sunlight I can. Additionally, if I have time, I love to visit zoos, especially Prospect Park Zoo back home in Brooklyn, which I know like the back of my hand.
Why did you chose to major in neuroscience and behavior?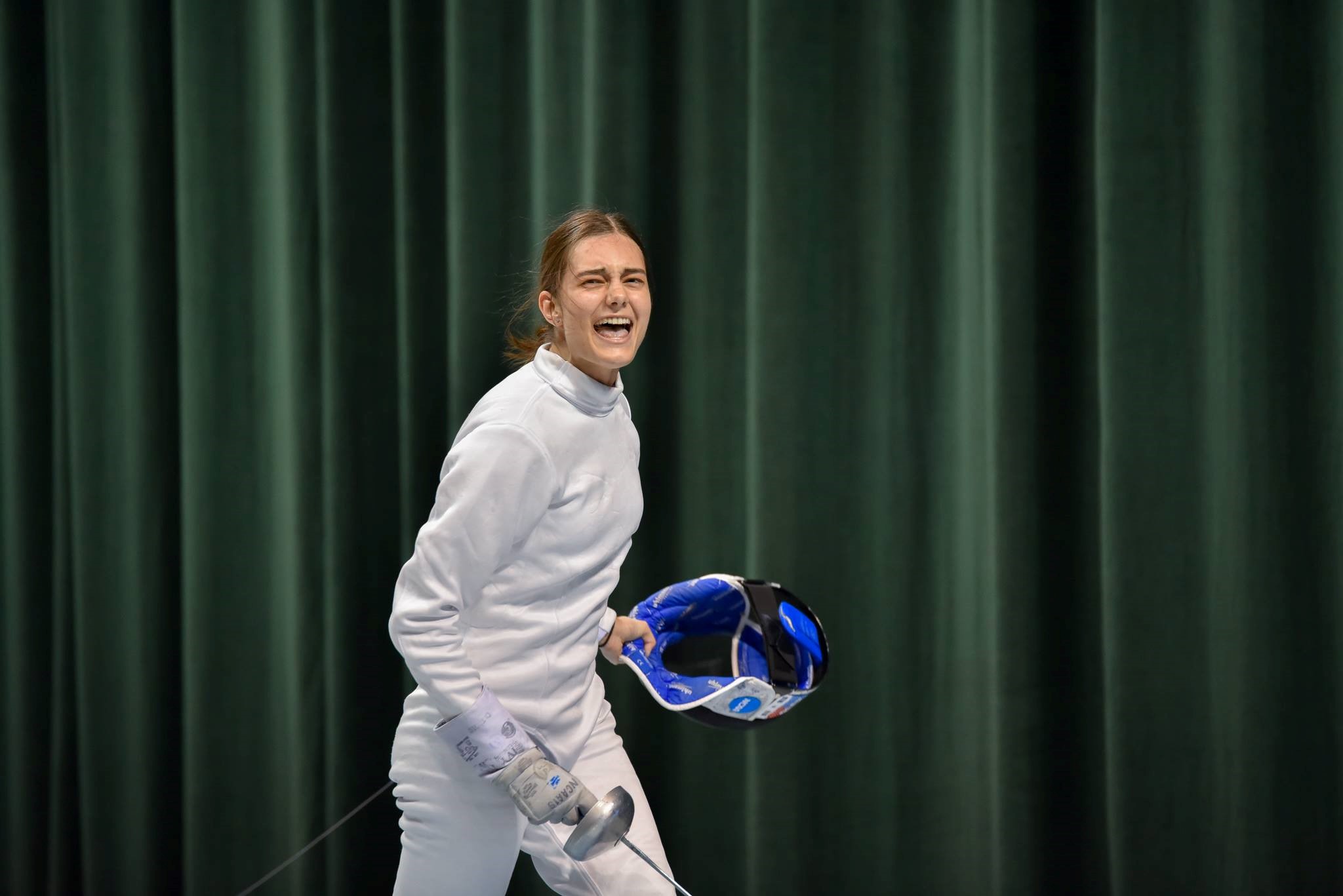 When I transferred from Fordham University, most of my credits transferred into the major and I appreciated the attention that came from the small, but increasingly blossoming, department. It also helped that I found myself looking forward to the classes required for the major, no matter how rough any given semester may have seemed.
What are your plans after graduation?
I'm still figuring out my plans for after graduation, but I would like to take time off to work in my field (most likely a laboratory) before considering graduate school or a post-baccalaureate program. As for fencing, I will continue training and competing on the US and, hopefully, the international circuit!