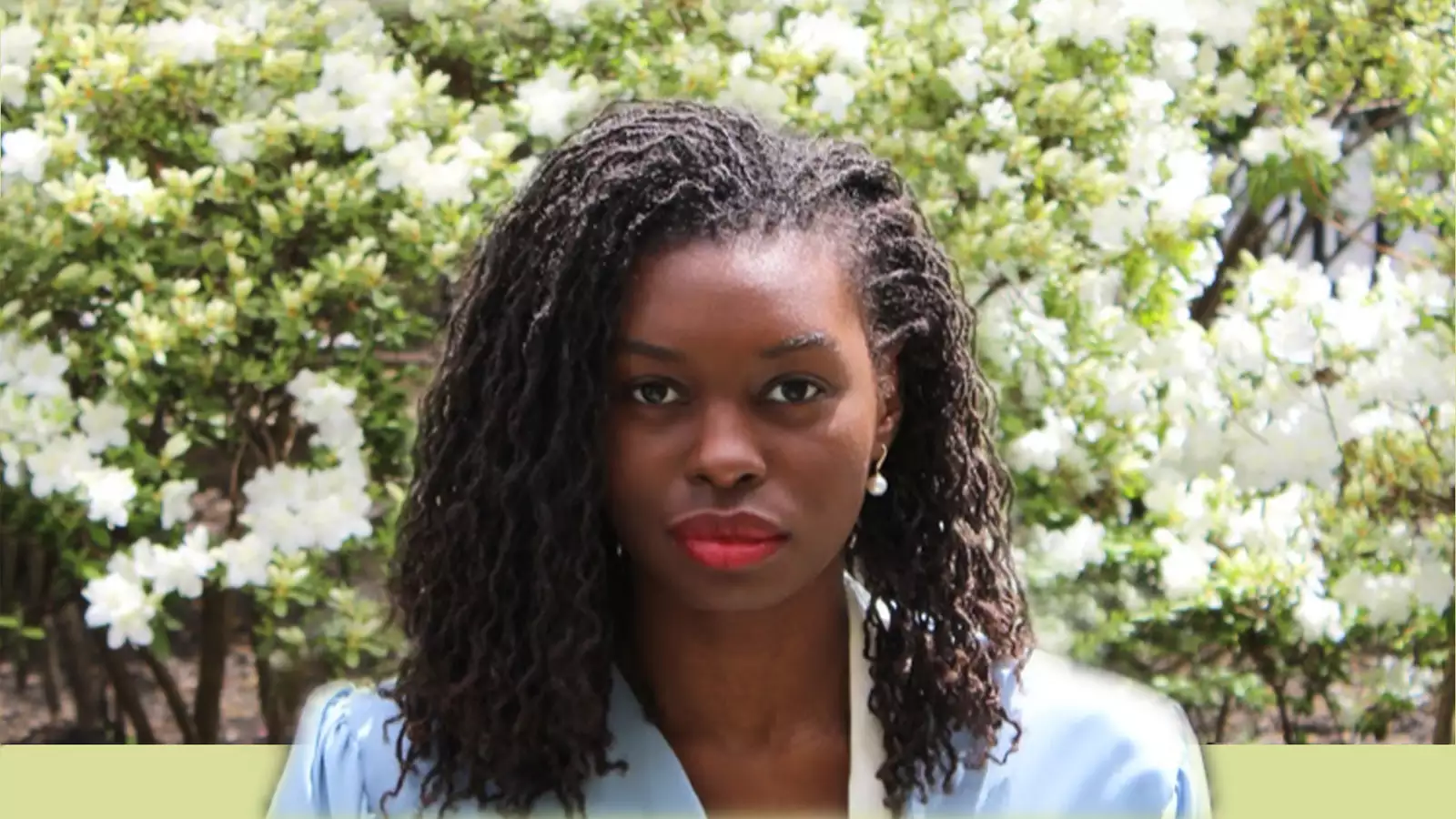 Women throughout sub-Saharan Africa experience alarmingly high rates of contracting — and dying from — sexually transmitted infections (STIs), including HIV. Khallela Barracks '21, just newly into her post-College career, has already dedicated herself to lowering this number and saving lives. 
For a study titled "Curable Sexually Transmitted Infections Among Women With HIV in Sub-Saharan Africa," published in January in the journal AIDS, Barracks and her co-authors conducted a meta-analysis to determine the prevalence of STIs among women living with HIV in sub-Saharan Africa. The study also looked at the long-term complications these STIs can have for these women and their infants. 
When Barracks entered Barnard, she did not know that a future in public health or medicine awaited her. Instead, the Queens native was a political science major. As a sophomore, she took an elective course called Introduction to African American History with Professor Celia Naylor and realized she had a deep interest in race, ethnicity, and public health. 
Today, that interest has led Barracks to the premedical post-baccalaureate program at Columbia's School of General Studies. From there, she intends to go to medical school to become an obstetrician-gynecologist, but as her research shows, she is also using her knowledge to improve the lives of women globally. 
 
Here, Barracks discusses why a study on STIs in women with HIV is necessary, the importance of research to support public health initiatives, and why Barnard made her current career path possible. 
What is your research focus and what inspired you to get into it?
Young women in sub-Saharan Africa (SSA) have a high prevalence of HIV, and rates of other STIs are very high in this region. Therefore, we were looking to study the prevalence of STIs and HIV co-infections in SSA women. If STIs go untreated in women, they can lead to long-term complications for both women and infants and increased rates of HIV transmission. 
The study was a meta-analysis aimed to estimate the prevalence of STIs among women living with HIV in sub-Saharan Africa. The STIs focused on in this study were gonorrhea, chlamydia, trichomoniasis, and Mycoplasma genitalium. Literature searches identified 6,886 complete references, and reviewers were tasked with deciding whether to include or exclude each study and extract relevant data from included studies. A detailed protocol, with inclusion and exclusion criteria for the meta-analysis, was used to allow consistency between reviewers. Each gathered study underwent two review and/or data extraction processes. For our research, the "theoretical population" was all women over age 13 who have HIV in a particular country in sub-Saharan Africa. 
In the end, 3,756 different studies were identified, and after completing our inclusion and exclusion protocol, 67 were included in the meta-analysis. We found that all the included STIs had a high prevalence among women with HIV and were more prevalent among women with than without HIV, with relative risks ranging from 1.54 to 1.89.
What were some of the biggest takeaways you learned from your research?
Although I was unable to work in a clinical setting due to the pandemic, I obtained an understanding of how widely impactful research is and how this work can inform public health practices and policies. Current methods for screening and treating STIs in many sub-Saharan African countries are affected by the expensive costs of screening and treatment. Due to the high costs, treatment is based solely on reported symptoms by patients who are then treated with a package of antibiotics. I am hopeful that the results of this study would bolster support for global health policies that would direct additional funding to supplement the expense of STI screening and treatment programs for women with HIV in sub-Saharan Africa.
Who are your mentors?
In 2020, I applied to the National Summer Undergraduate Research Project (NSURP), which matches undergraduate BIPOC and Latinx students with mentors in microbial sciences and computational immunology. I was mainly interested in women's public health, which I stated in my application. I was matched with Dr. [Jana] Jarolimova, a clinical and research fellow at Massachusetts General Hospital. Ironically, we both applied to NSURP even though our interests lie outside of the program's research focus. It has been a privilege to work with Dr. Jarolimova [the lead researcher on the study]. She has quickly become my closest mentor, and I often lean on her for advice.
How has Barnard helped you on your STEM path?
At Barnard, I majored in political science. While taking Introduction to African American History with Professor Celia Naylor during my sophomore year, I realized I was interested in the study of race, ethnicity, and public health. Although there currently isn't an official public health concentration at Barnard, I was able to take courses at the Mailman School of Public Health and the Center for the Study of Ethnicity and Race, as well as courses within a myriad of departments that focused on the history of public health inequities. If I had attended any other college, I wouldn't have had such flexibility in selecting my coursework while still fulfilling my Foundations requirements.
What are your post-Barnard goals?
I am currently attending the Postbac Premed Program at the School of General Studies, Columbia University. My long-term goal is to enroll at a medical school and work towards becoming an obstetrician-gynecologist.