On March 10, I received an email from President Beilock announcing that, due to the COVID-19 pandemic, all classes would continue online. Juggling the feelings of confusion and stress that came with packing up my belongings and moving back home, all while still taking classes, posed a significant challenge. But this sudden move also demonstrated to me that Barnard has given me the skills to live and think independently and to apply what I learned outside the gates.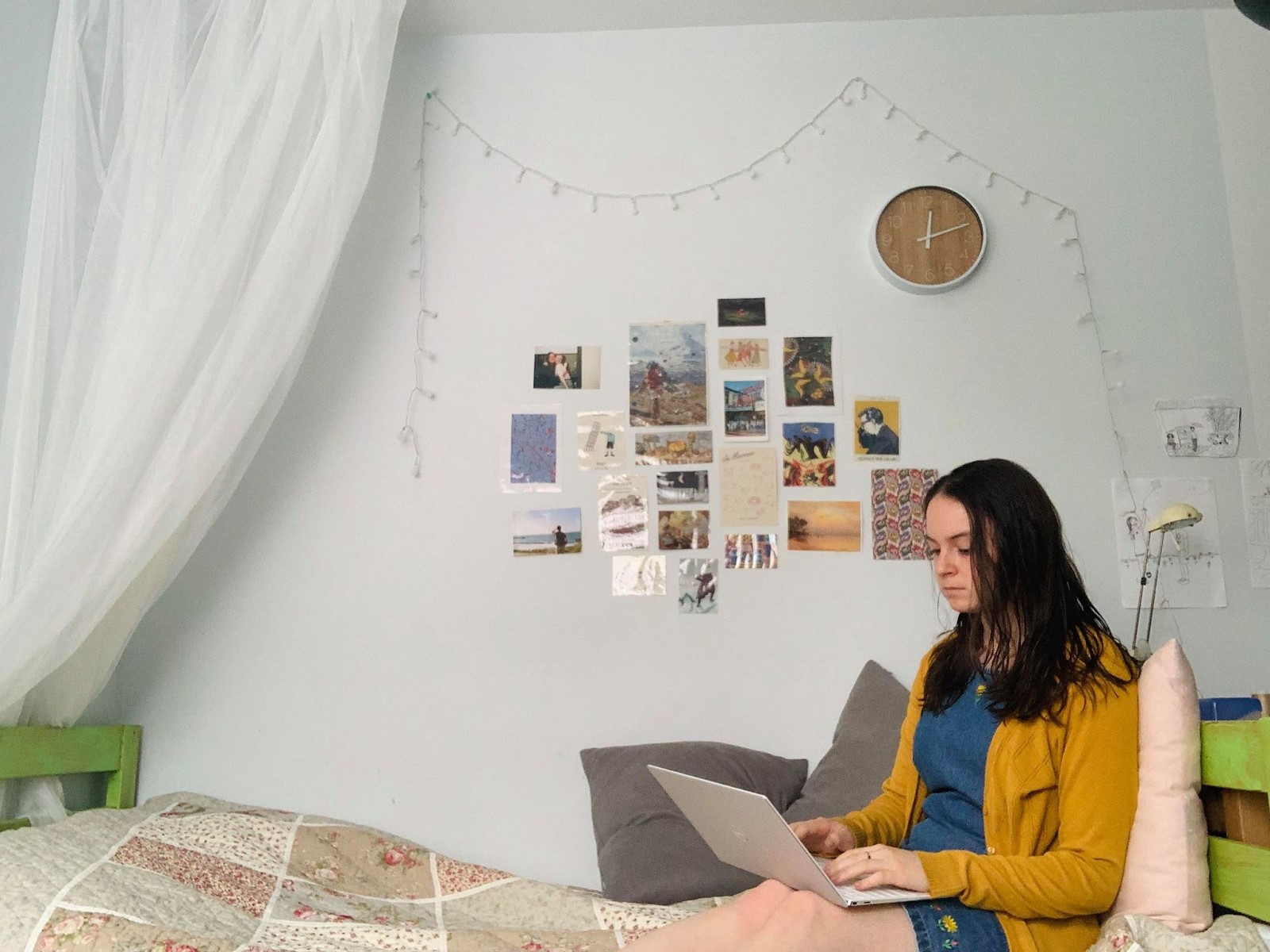 Leaving campus meant leaving my single on the sunny fifth floor of Elliott Hall, and while I know it is just a room, it represented a lot. It was a sanctuary of peace and quiet, where I could power through my assignments and study for upcoming midterms while feeling centered, focused, and content. Being at Barnard was also the first time ever that I had a space all to myself. 
Throughout my life, I either shared a room with my brother, lived in an apartment with thin walls, or had a roommate in a double. It was normal for me to constantly be mindful of the living habits of others, in addition to not having real privacy. But the dorm was just for me. My own room signified the freedom to sleep or study whenever I wanted.
Moving home threw me back into my childhood room, where stacks of elementary and high school work and old projects filled the space. Living in the Barnard dorms, I was independent and had the ability to re-create myself. But at home, my room was brimming with objects that have been with me my whole life, making it difficult to mark where my new Barnard self began. Returning to my childhood room almost felt wrong, as if I was taking a step back in my development. 
Classes started online, and I couldn't focus. Then I remembered that Barnard taught me the importance of adaptability and responsiveness to any stressful situation. Barnard showed me that when faced with adversity, it's best to embrace it and meet it head-on. The tools I gained from my Barnard education inspired me to re-create my space at home into something that worked better for me. I thought that if I mimicked the space I had in my Elliott single, I would feel more comfortable and productive for the remainder of the semester. I began by throwing away everything I didn't use and keeping what made me happy. For each item, I asked myself: 
Would anything be different if I didn't have this tomorrow?
Does this object make me feel happy?
Have I used this object at all in the past three months and/or will I use it? 
With a large garbage bag, I collected what I didn't want, and soon my room began to remind me of the "clean start" feeling I had when I moved into the dorms at Barnard. I adorned my new room with posters and decorations from my dorm. While the pandemic was unexpected, having a comfortable living situation was reassuring.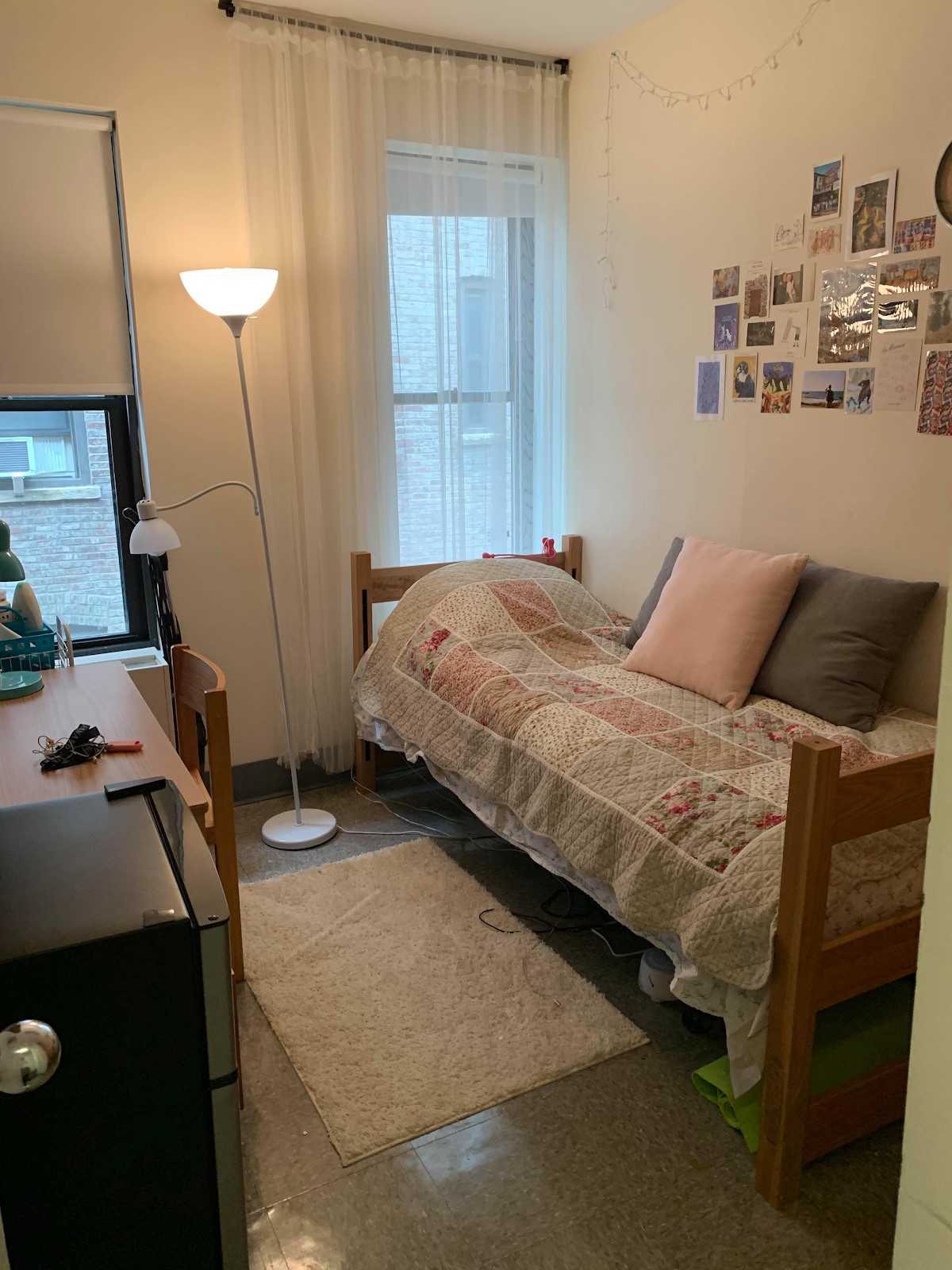 Bringing Barnard home helped me to continue to do well in my classes. I believe that being comfortable in your living space supports productivity and well-being, and investing time in improving your living space is worthwhile since the pandemic is frustrating for many. Barnard prepared me to think outside the box and adapt to hard situations by approaching problems with creativity and pragmatism. 
I finished the semester strong at home, but I can't wait to go back to school and learn more. 
—DANIELLE SLEPYAN '22
---