In the early morning hours on December 21, 2021, a group of students eagerly tuned into NASA's livestream to watch their experiment lift off into space from NASA's Kennedy Space Center. Flying on SpaceX's 24th cargo resupply mission, the project — known as the CARMEn payload, which stands for Characterizing Antibiotic Resistance in Microgravity Environments — was en route to the International Space Station. The goal of this endeavor is to study how two medically important microorganisms that naturally live in and on humans behave in space. With this information, the students hope to gain critical insight into antibiotic resistance in space travel. 
 
This experiment was led by the Columbia SPOCS (Student Payload Opportunity with Citizen Science) Team, which is made up of over 20 undergraduates and faculty advisers. Columbia is one of five teams from universities across the country to have been selected to receive funding from NASA STEM on Station to build its experiment, send up the payload, and support K-12 students and citizen science outreach.
After several weeks in space, the CARMEn payload returned to Earth on January 24. As the students work to analyze the data from their experiment, two members of the Columbia SPOCS team — Whitney Deng '24, a software engineer, and Theodore Maximilian Nelson CC'24, outreach lead and protocol biologist — share their experiences collaborating on this unique opportunity and why an interdisciplinary approach made it so successful. 
 
Time and again, I stared defiantly back into the eyes of prejudice and chose science.
Whitney Deng '24, Computer Science
Space was my first love. Amid the chaos of recess on the elementary school playground, I'd sit quietly with my copy of Space: A Visual Encyclopedia, mesmerized by photographs of an otherworldly cosmos. The mysteries of the heavens beckoned to a little girl's racing imagination; even then, I sensed that those flat images did grave injustice to these magnificent nebulae.
That marked the beginning of my lifelong commitment to science. It meant getting used to being one of the few — or, sometimes, the only — women in the room and weathering slights and biases. Time and again, I stared defiantly back into the eyes of prejudice and chose science. Fortunately, under the leadership of two wonderful women — Kal Ganeshan SEAS'22 and Swati Ravi CC'22 — the Columbia Space Initiative's (CSI) SPOCS engineering team, though predominantly male, welcomed and quickly inducted me as one of their own.
As a software engineer on the payload construction subteam of the CSI SPOCS group, I've had a surreal experience designing and building a fully automated experimental payload — that's going to SPACE! The experiment investigates antibiotic resistance in microgravity, evaluating the efficacy of our last line of defense against fatal diseases on a spacecraft with limited resources and enabling a crucial step towards life in space. I went in as a wide-eyed first-year taking my first computer science course in college and emerged with hands-on experience and an array of skills, from image compression to hardware automation. I cut my teeth with Columbia's Department of Computer Science's phenomenal faculty and extensive catalog, and the intimate but rapidly expanding family at Barnard's computer science program is a place I could always come "home" to. Our tight-knit Barnard CS community fosters camaraderie and mentorship among students, which provides support and guidance in what could be an isolating experience in large engineering classes.
The interdisciplinary nature of the team meant that we had to find a lingua franca between biology, computer science, engineering, and physics to communicate technical challenges between subteams. We adapted to an ever-evolving blueprint. Under the guidance of NASA engineers, we navigated an additional layer of novel constraints and complexity specific to space travel. Never before had any of us had to consider bit flips caused by cosmic radiation on a computer science problem set, or the effects of intense vibration from a rocket launch on the structural integrity of a mechE (mechanical engineering) project. 
It is universally acknowledged that there exists no inherent discrepancy between male and female students' abilities to succeed in STEM. There exists, however, a yawning confidence gap. It is imperative that academic institutions centered on women's education champion diversity in the sciences, unlocking the full potential of today's talent and accelerating us into a finer future. With an illustrious history of nurturing the boldest female pioneers across academic disciplines and close ties with an acclaimed engineering school across the street, Barnard — the preeminent women's college in the United States — promises to liberate the unbounded, innovative spirit of the female mind and lead the world into a new age of discovery.
We've conquered human spaceflight. Now, let the countdown to human "spacelife" begin!
 
See Inside the CARMEn Lab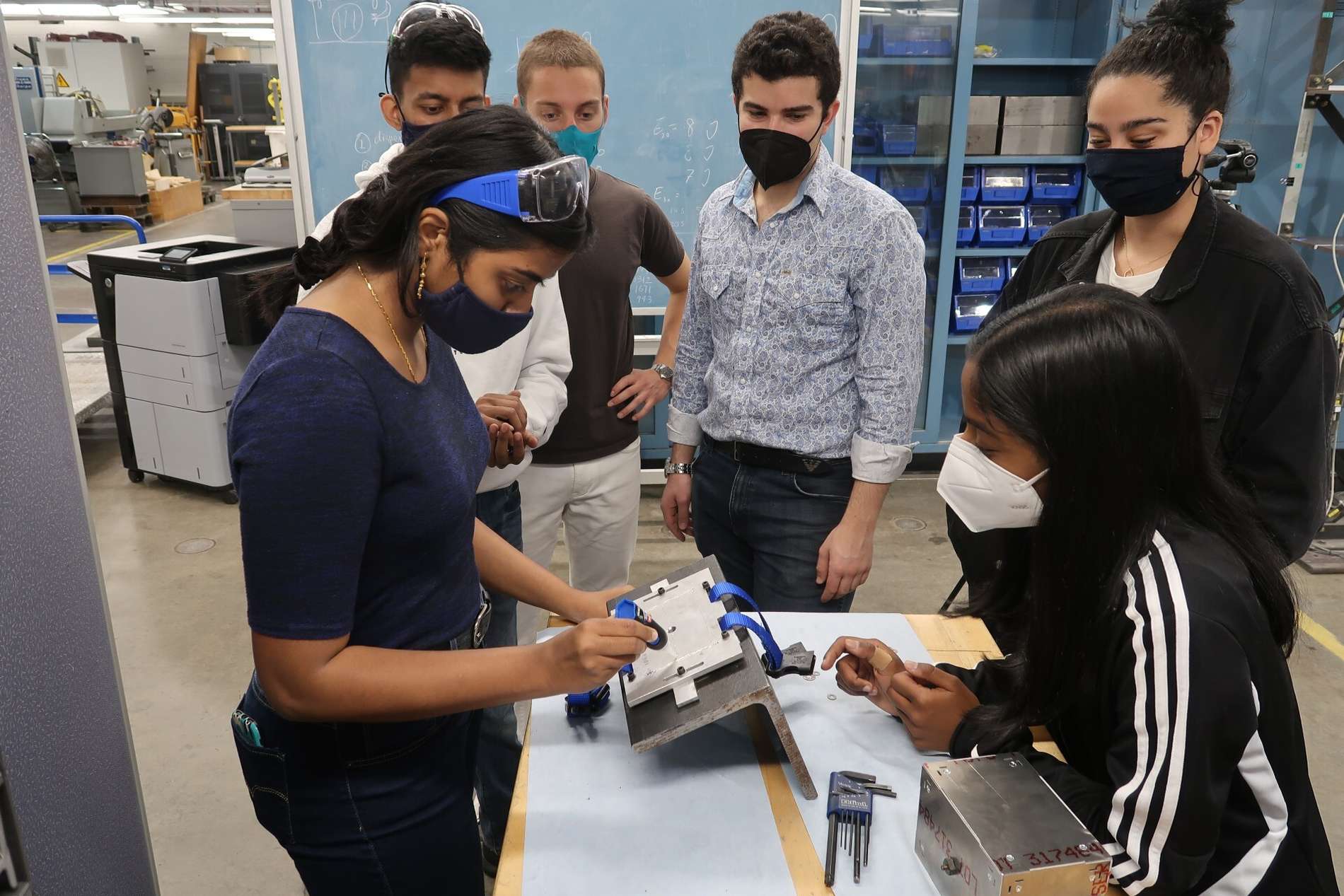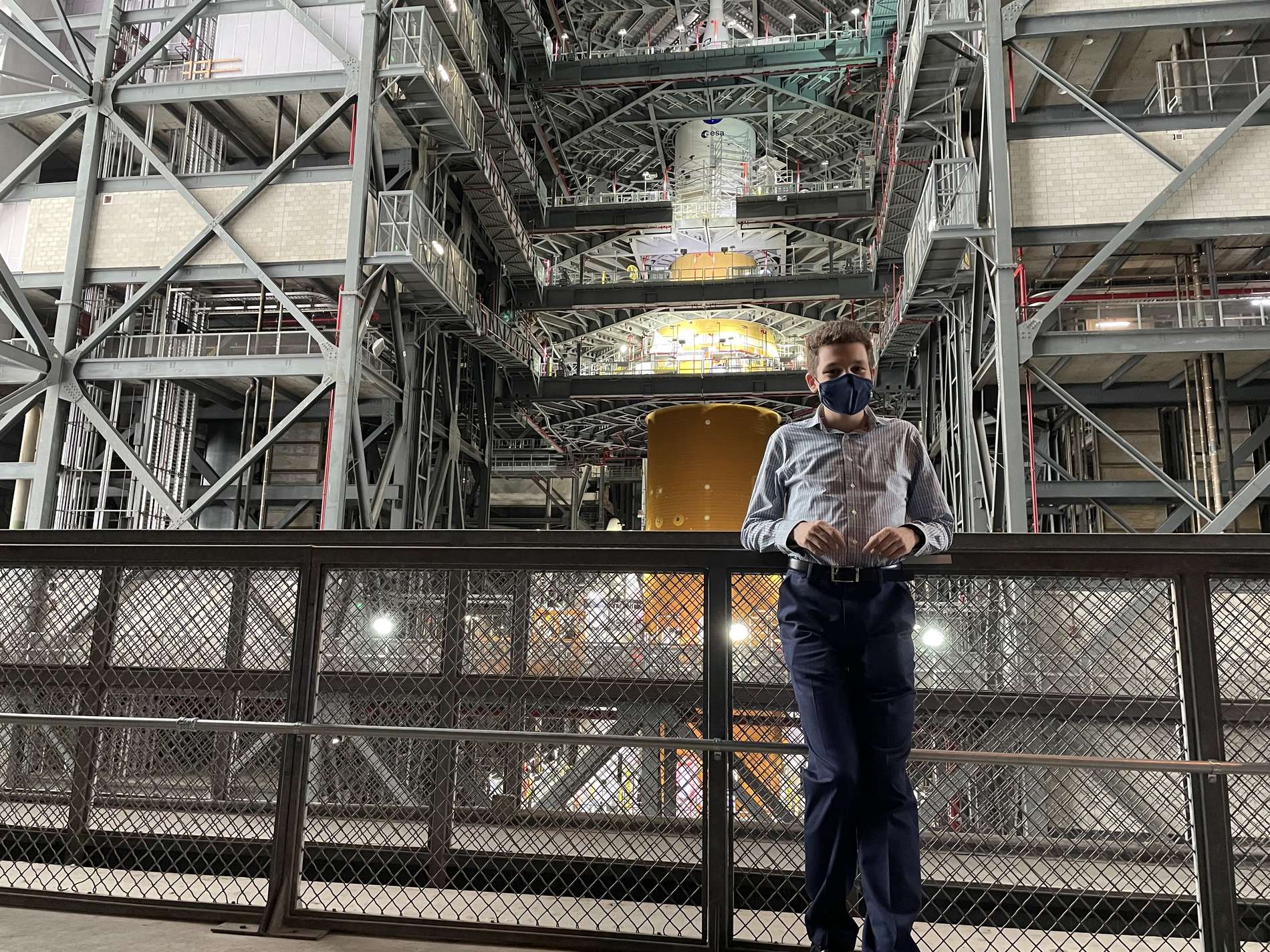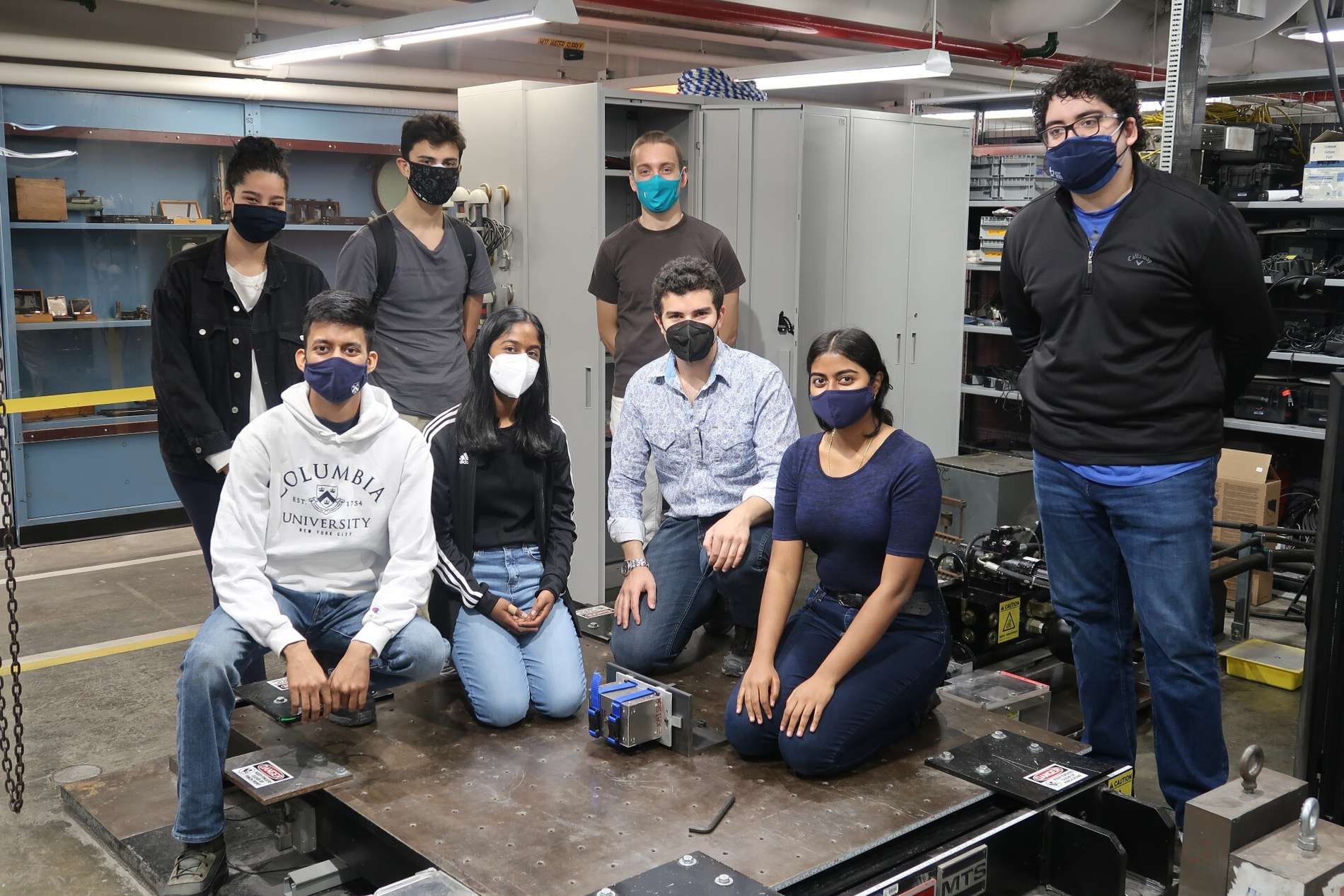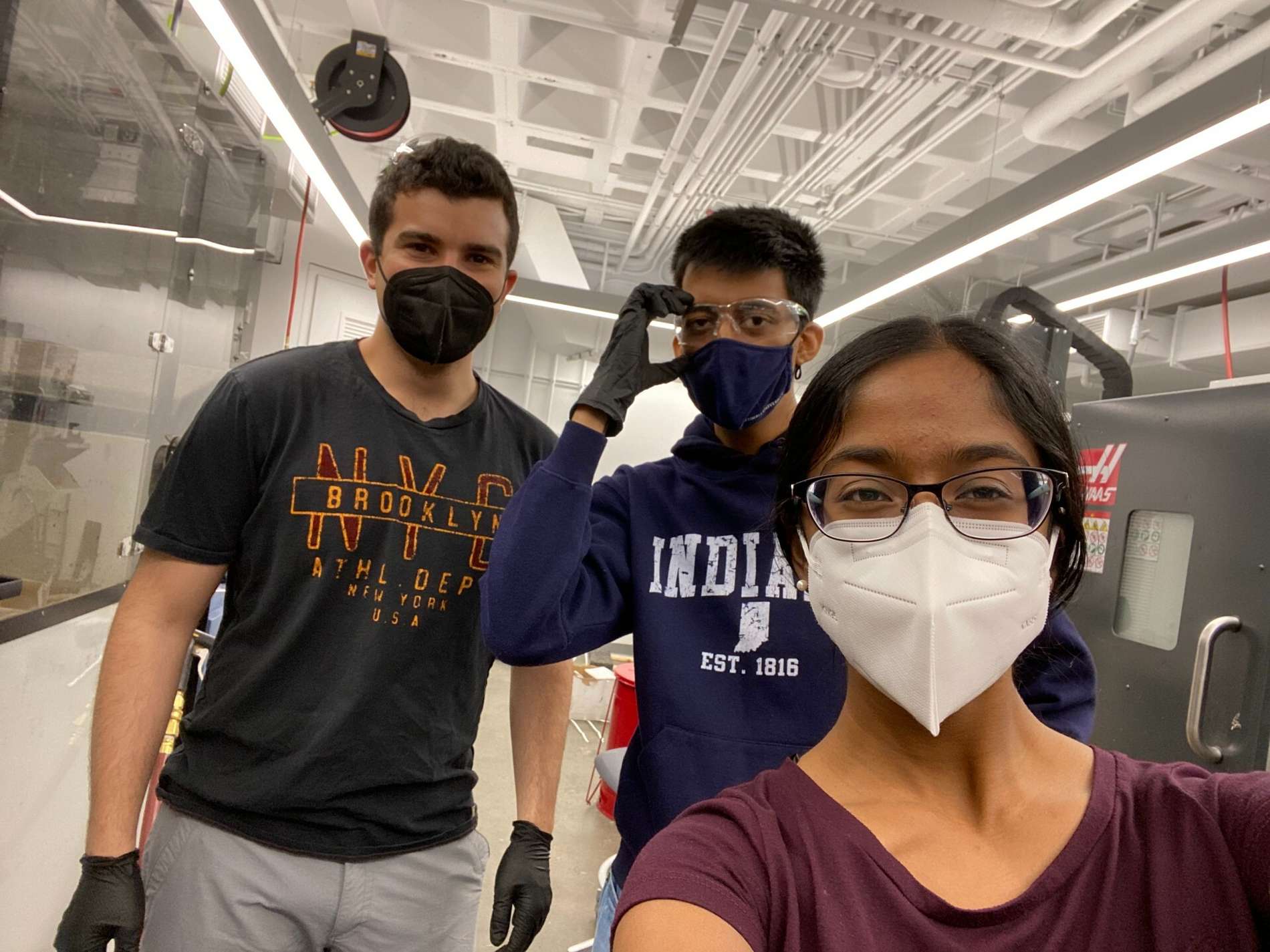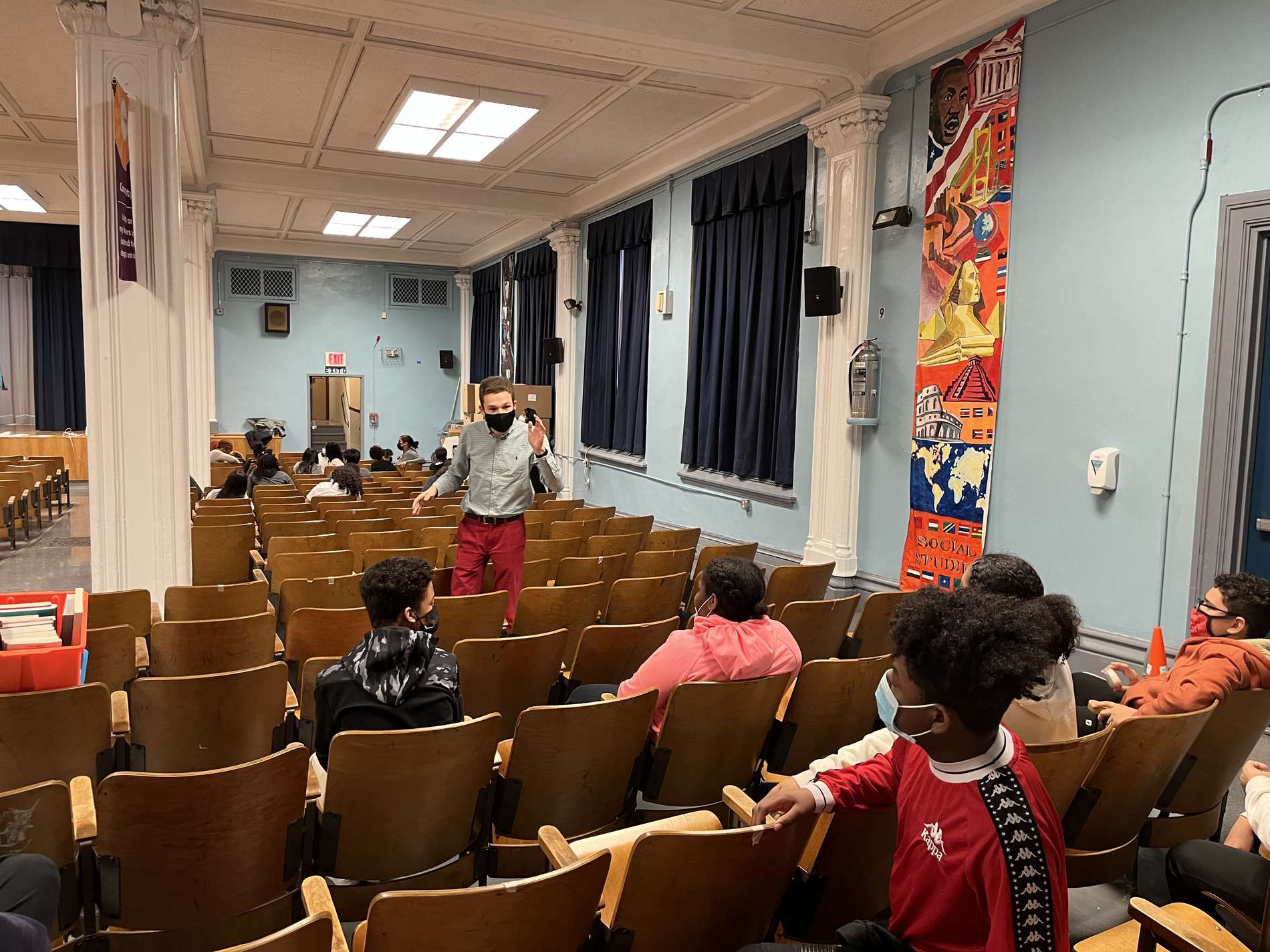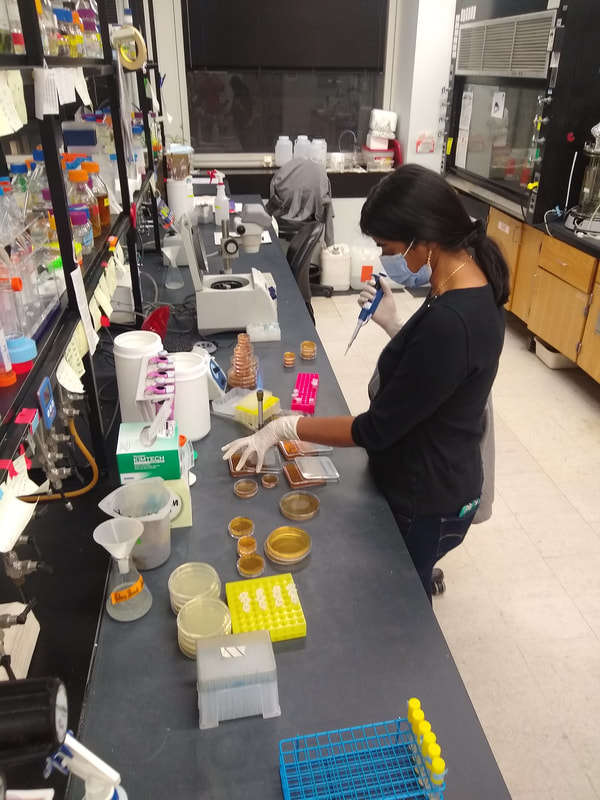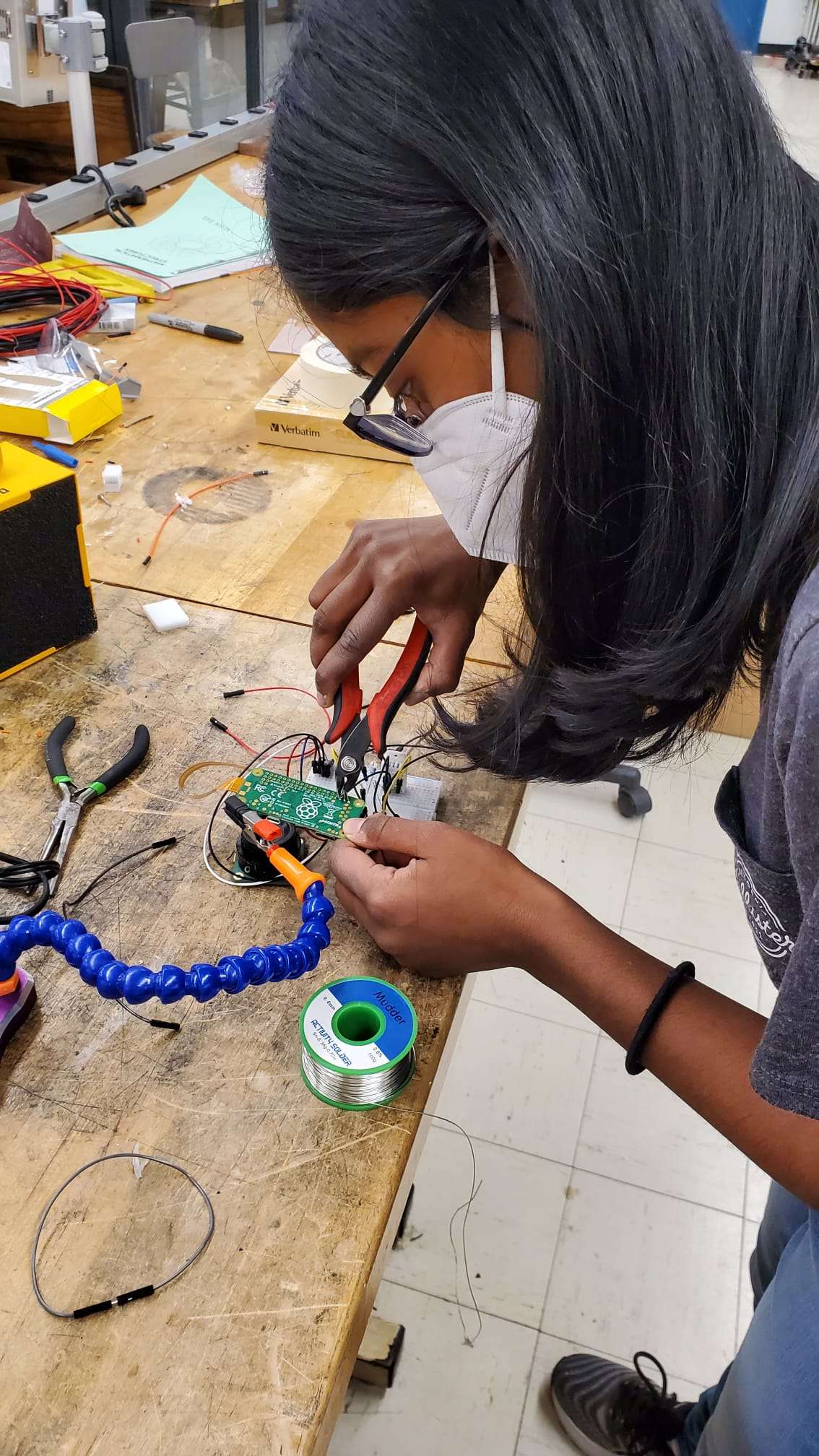 Nelson talks to local high school students
It is the opportunity to perform independent research among a group of peers that really crystallizes what it means to be a research scientist.
Theodore Maximilian Nelson CC'24, Computer Science
"10 … 9 … 8 … 7 … 6 … 5 … 4 … 3 … 2 … 1 … 0 … ignition … liftoff! Cargo Dragon soars with the final supply run in 2021 to the astronauts aboard the International Space Station." Inside the nearly 6,590 pounds of cargo aboard the NASA vessel was a 4-pound aluminum box, the size of a headphone case, whose contents were especially near and dear to my heart. The launch of our payload — representing thousands of hours, not to mention plenty of blood, sweat, and tears — demonstrated our success as a team. 
We define the payload as the completely assembled experiment: an aluminum box containing every biological sample, electrical wire, and mechanical structure necessary to answer a current biological question. I was a member of the biology subteam, tasked with designing an experiment to study antibiotic resistance in space. Our payload contains 25 petri dishes; there are multiple conditions involving bacteria contained within these. 
We chose two of NASA's five "medically important microorganisms" as our subjects of study: Staphylococcus aureus and Pseudomonas aeruginosa. The latter has already caused disease in space: In 1970, Apollo 13 astronaut Fred Haise developed a severe urinary tract infection as a result of Pseudomonas aeruginosa. Both bacteria exist naturally within our bodies' microbiome and therefore cannot be eliminated with additional cleaning or containment practices. Both have been found on the International Space Station, and both can cause severe illness, especially when cultured together. Unlike previous studies on this topic, ours involves observing how a mixed-species biofilm composed of these two bacteria behaves in space.
After spending a month on the International Space Station, our payload returned on a Cargo Dragon vessel, landing in the Atlantic Ocean on January 24, at 4:05 p.m. ET. Once the payload arrives at Columbia University, we plan to assess whether the mixed-species biofilm is more pathogenic than the control by pitting the spaceflight bacteria against a variety of antibiotics, including analogues to penicillin and ciprofloxacin. Additionally, we will measure genomic and proteomic changes with sequencing technologies in order to understand changes as a result of spaceflight on a molecular level within the cells.
At the recent NASA SpaceX-24 Media Telecon, I spoke about our commitment to making our experiment open to wider participation — we always welcome new members, researchers, and volunteers to join us. As our outreach lead, I played a special part in ensuring that this happens. In anticipation of launch day, I led teams to MS302 in the Bronx and MS126 in lower Manhattan to get the students excited about our upcoming launch and subsequent Citizen Science projects.
Research is often an activity characterized by mentorship from a senior faculty member or researcher. While these experiences are certainly invaluable, it is the opportunity to perform independent research among a group of peers that really crystallizes what it means to be a research scientist. One joins a lifelong group of learners, progressing human knowledge step by step.
I wish to give special thanks to our team co-leads, Kalpana Ganeshan SEAS'22 and Swati Ravi CC'22, for their engagement and resolve at every step of the way. I also thank NASA, Nanoracks, DreamUP, our faculty mentors Professor Lars Dietrich and Professor Michael Massimino, and all those who have shown us kindness as we have ideated, navigated, and finally launched CARMEn.