[Above photo: Sophia Houdaigui in Morocco with her family.]
When the COVID-19 pandemic hit in March 2020, Barnard students pivoted from in-person learning to online courses — a model that persisted into the fall semester. Many students found a silver lining in this pivot, as it presented an opportunity to bridge the gap between their studies and their surroundings by turning their attention to their local communities. 
For Kennedy Ellender '21 and Sophia Houdaigui '21, two students on the Histories of the Present (HoP) track, that meant writing about their hometowns for their senior theses. The inaugural senior history thesis seminar, taught by history professors Nara Milanich and Lisa Tiersten, invited students to explore the historical roots of contemporary issues, via a 25-page historical paper, a persuasive argument in the form of an op-ed, and an oral briefing. When Milanich and Tiersten started planning the course, they didn't know it would be remote. However, as remote classes became the norm, they encouraged their students to produce projects that need not be bound by geographic limitations.
For her senior thesis, Houdaigui chose to interview Moroccan American families and friends in her home state of Virginia to learn about their experiences as Middle Eastern immigrants in the South. Meanwhile, Ellender produced a podcast on the fraught history surrounding a memorial statue in her hometown in Louisiana. Both projects gave these recent Barnard graduates an opportunity to connect with their communities on a deeper level. 
"Whatever you study, you are motivated on some level by personal interests or experiences," said Milanich. "It seems only natural that people would choose to write about their community or family. And there's something kind of cool about returning to your community that you grew up in, with the family that you grew up in, at the end of your college career as a capstone experience."
Explore Ellender's and Houdaigui's theses projects below.
Kennedy Ellender '21
Ellender's senior thesis revolved around a question on many people's minds these days: the removal of statues. For her research, she chose to narrow in on the history of a Confederate memorial statue in her hometown of Lake Charles, Louisiana: the South's Defenders Memorial Monument. Although she had driven past the statue countless times, she said, she never realized it was memorializing the Confederacy. "Uncovering the statue's story was a way for me to clear up my own ignorance and attempt to contextualize the statue's history for my friends and neighbors," Ellender said.
A week after Ellender returned to New York City from Louisiana in August 2020, Hurricane Laura hit Lake Charles. In addition to devastating the community and their homes, the hurricane also toppled the South's Defenders Memorial Monument, which is located outside of the Calcasieu Parish Courthouse. Two weeks before the hurricane struck, local officials voted in a special session to keep the statue, despite growing concerns and advocacy for its removal. "The statue started making headlines across the country because people saw this as a wry, divine act of some god or nature or whatever in response to the police jury's decision," said Ellender.
 
After the statue fell, Ellender continued the conversation by exploring its history and the politics around it for her senior thesis project. "Focusing on my local community allowed me to connect with the area when I felt so disconnected," she said.
 
Through her research, which was mostly conducted remotely from New York City, Ellender learned the 100-year narrative of the South's Defenders monument: how it fell and was rebuilt three separate times, how it survived local efforts to remove it, and the history behind the national movement to erect similar monuments. She also uncovered a mine of information about the elected governing bodies in her home state known as police juries (her local police jury had voted to keep the statue up even after the community asked for its removal). "Basically, I learned that I don't know all that much about a place where I was born and raised like I thought I might've," she said. Louisiana is the only place in the U.S. to operate with a system of police juries.
With in-person visits limited due to COVID-19, Ellender relied on phone calls to connect with local librarians, newspaper staff, police jury secretaries, and professors for information. The strictly digital nature of her research presented some challenges, but her thesis advisors, friends, and family were continual sources of support and encouragement.
Ellender hopes that her project will help contribute to the conversation surrounding memorialization and encourage people to ask important questions about why we continue to protect certain statues. "I think it's important to interrogate who exactly built the statue, why, what other things these people were doing at the time of construction, why are they keeping it up now, and what their actions reflect in between then and now," she said. "I think this allows us to hold institutions responsible and better demand action and reparations."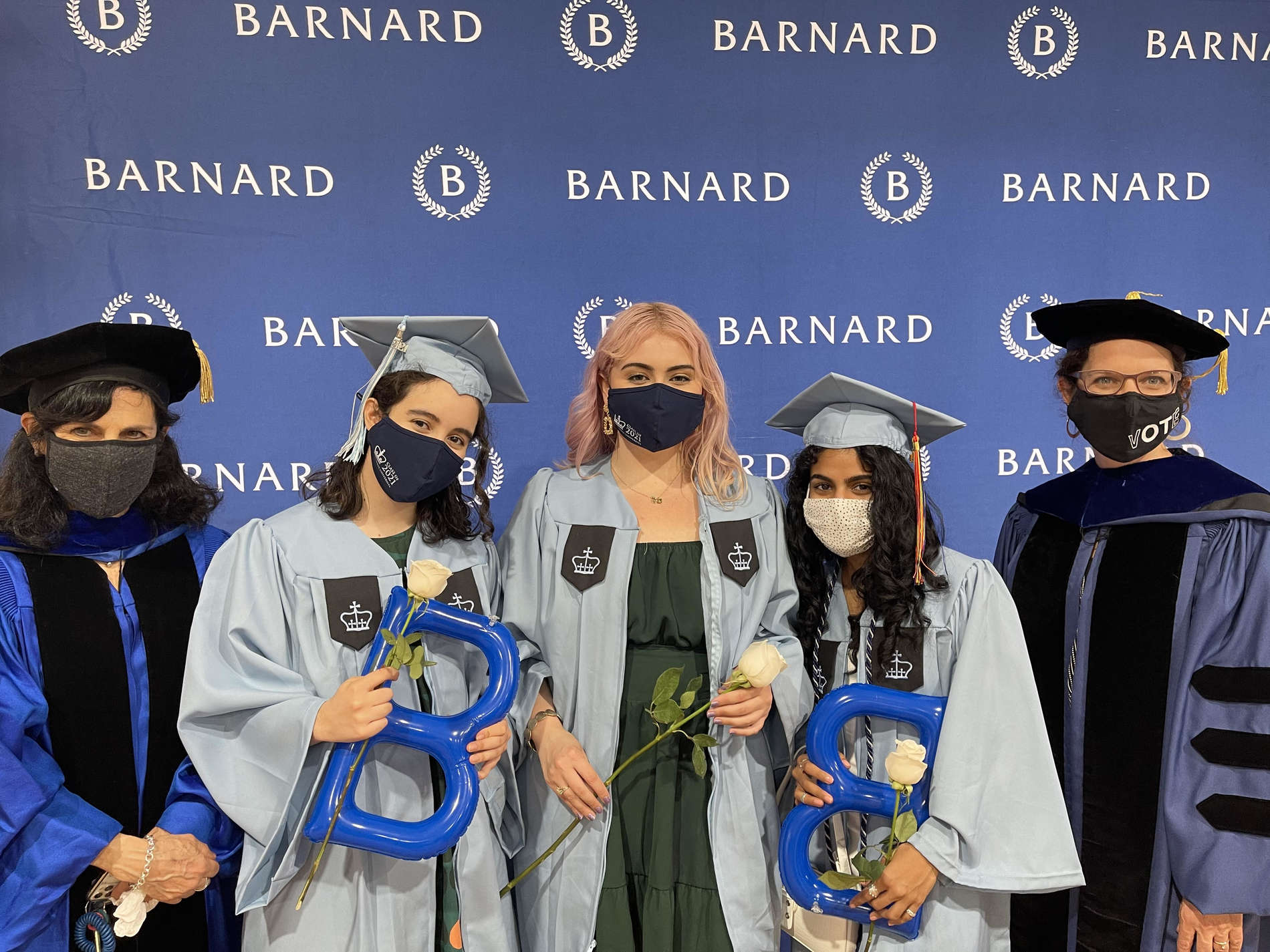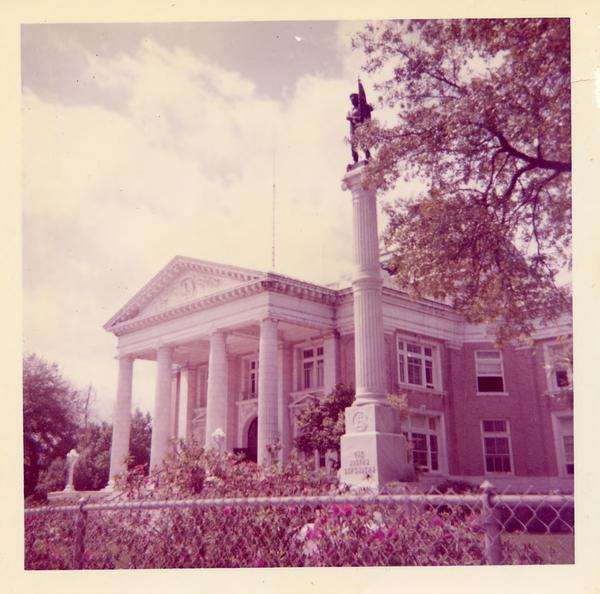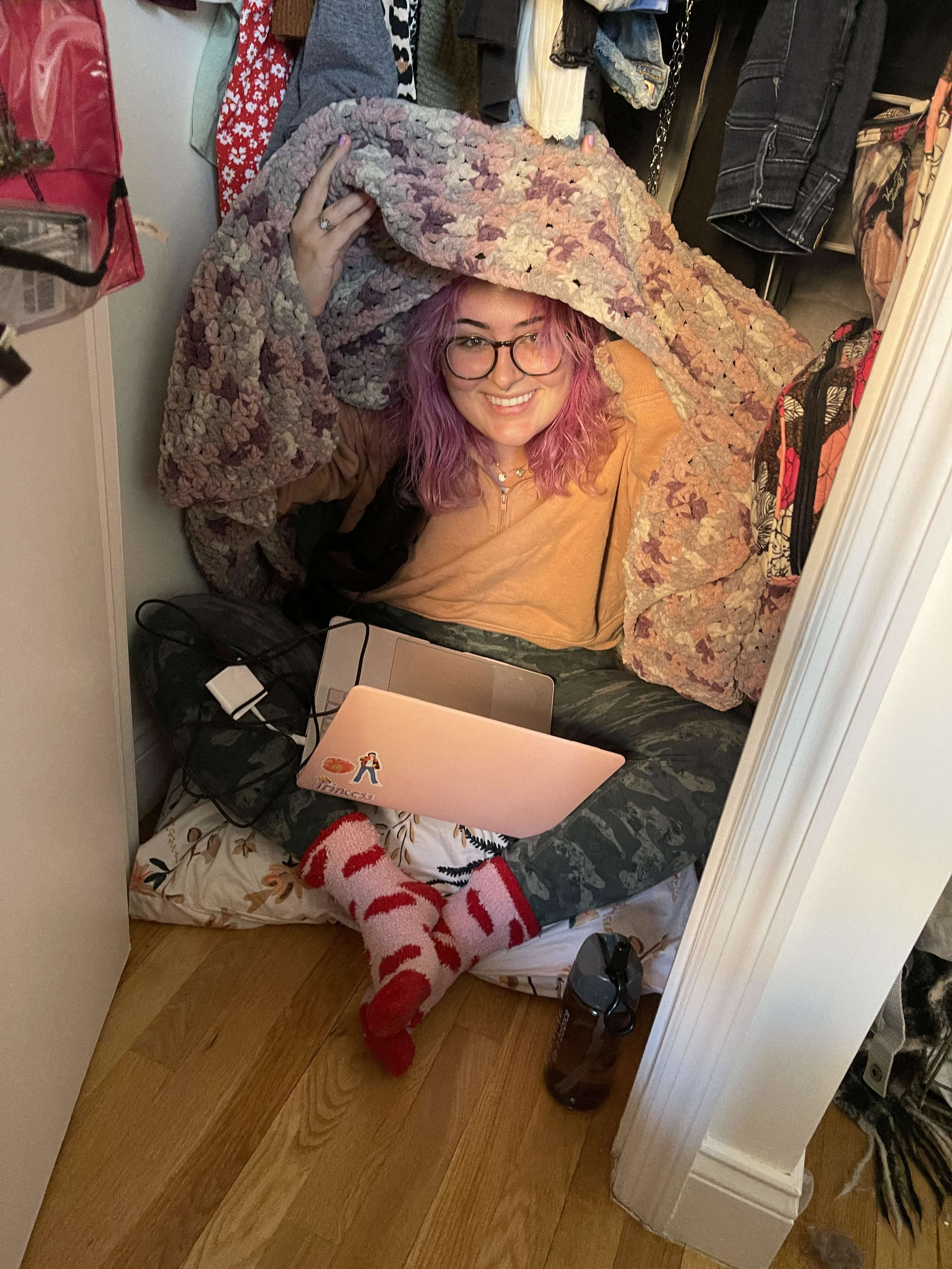 Ellender (middle) with Professor Lisa Tiersten, Rivkah Pardue '21, Amrita Khan '21, and Professor Nara Milanich.
South's Defenders Memorial Monument.
Ellender recording her podcast in her New York City apartment closet. (She couldn't access recording spaces or studios due to COVID-19.)
Sophia Houdaigui '21 
A Moroccan American and native Virginian, Houdaigui chose to focus on the Moroccan immigrant experience in her home state, which presented a chance for her to dive into her personal family history. Houdaigui's father immigrated to the United States during the 1980s from Casablanca. 
One obstacle Houdaigui faced was the dearth of scholarship and secondary source material on Moroccan and greater Middle Eastern and North African (MENA) communities. Since she didn't have much research to go on, Milanich and Tiersten encouraged Houdaigui to be creative in her approach to historical writing. So Houdaigui sought out broader U.S. scholarship concerning MENA immigrants and interviewed members of the Moroccan immigrant community in Virginia. "By creating a project that focused on my local communities, those of MENA immigrant enclaves and the greater South, I hoped to uplift individuals' experiences that are not discussed often but that are deeply important to both Southern history and the future of the region," Houdaigui said.
 
Houdaigui's research culminated in an op-ed in which she discussed the importance of investing in MENA communities. "I know that as a native Virginian and the daughter of a Moroccan immigrant, incorporating Middle Eastern and North African immigrants into the Democratic political fold and Southern electorate is crucial," she wrote in the op-ed.
 
Houdaigui will continue to explore her interest in the Moroccan community and immigrant experiences at law school this fall. She hopes to apply the lessons she learned from her thesis project to integrate MENA immigrants into the Democratic political fray. "I am excited," she said, "to learn how to channel my interest in organizing for MENA immigrant communities across the United States into actionable legal assistance." Houdaigui will also continue her work on Hyphenated America, a digital platform she co-founded with Maria Castillo SEAS '21 that breaks down complex immigration laws and policies.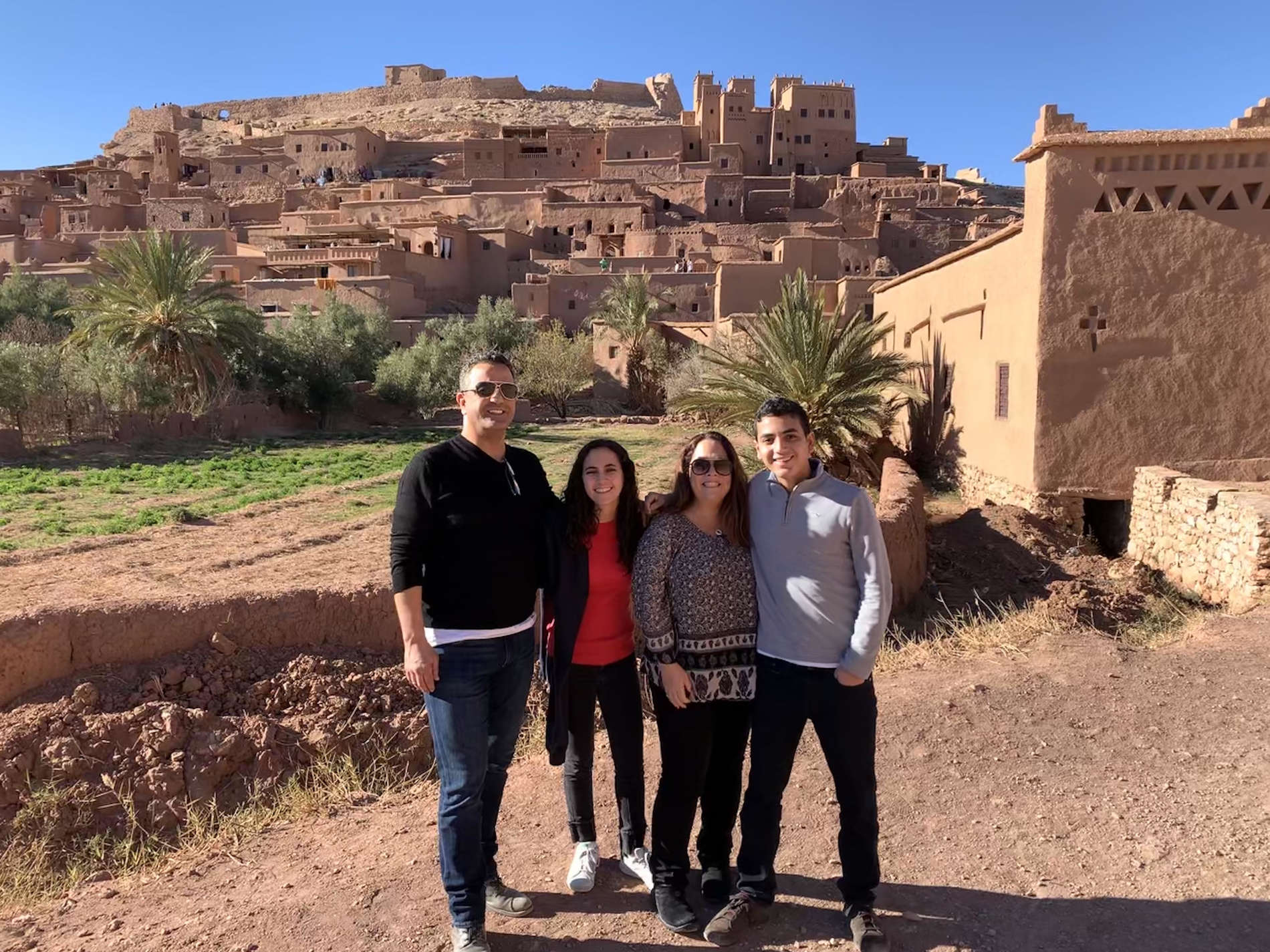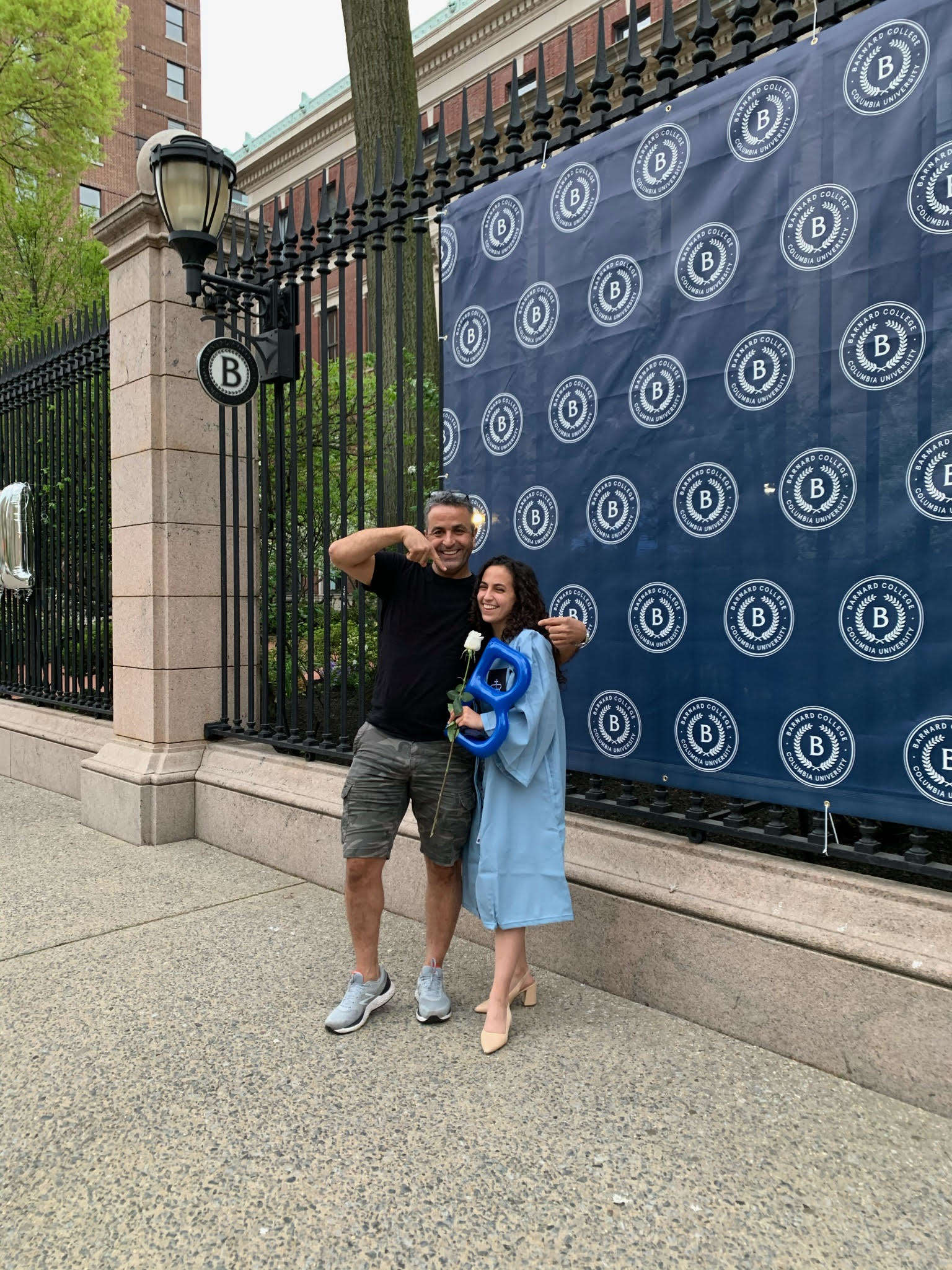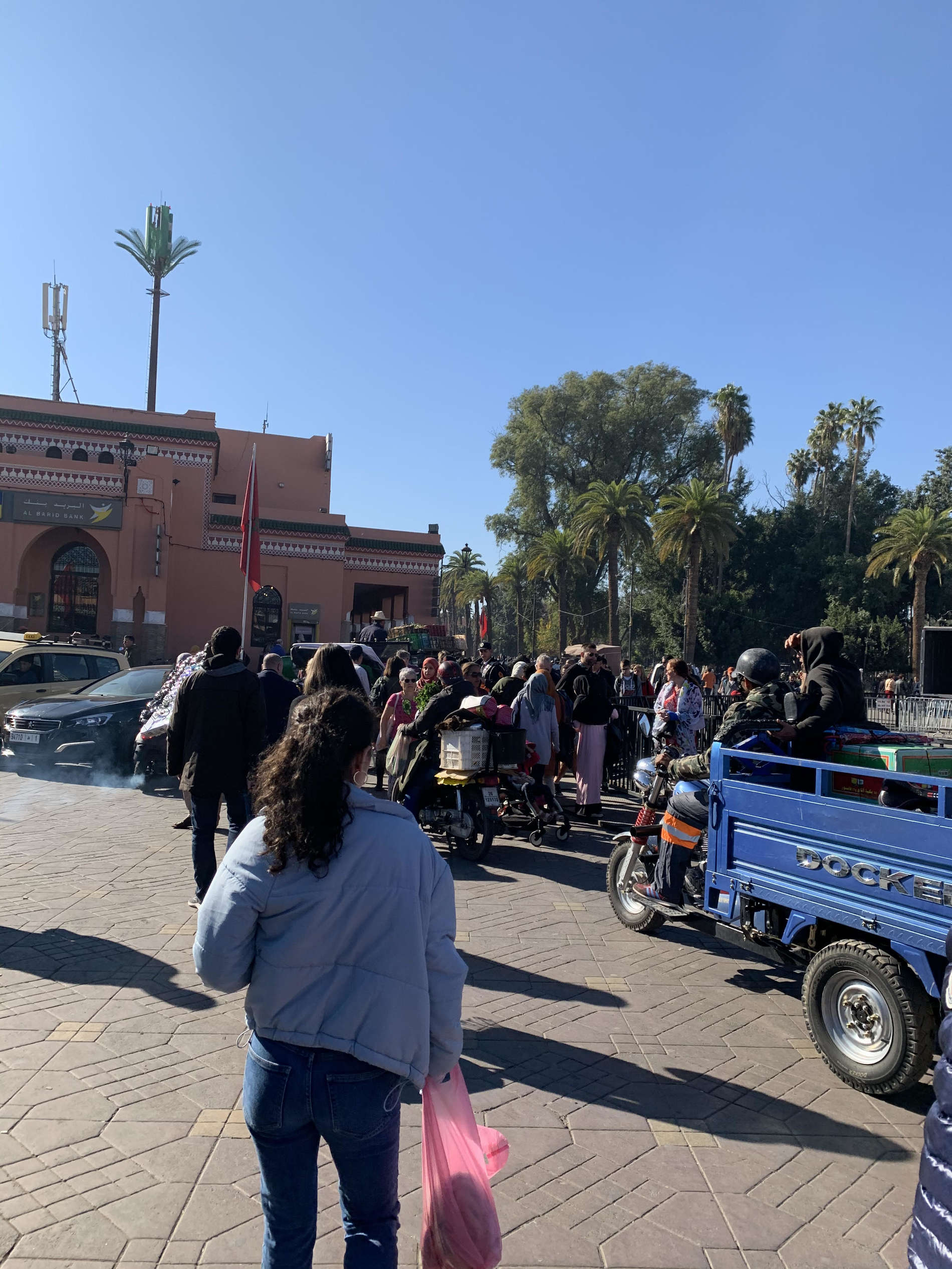 Houdaigui (second from left) with her father Moe, her mother Dawn, and her brother Sammy in the south of Morocco.
Houdaigui and her father Moe celebrating graduation.
Houdaigui in Jemaa el-Fnaa square in Marrakech, Morocco.