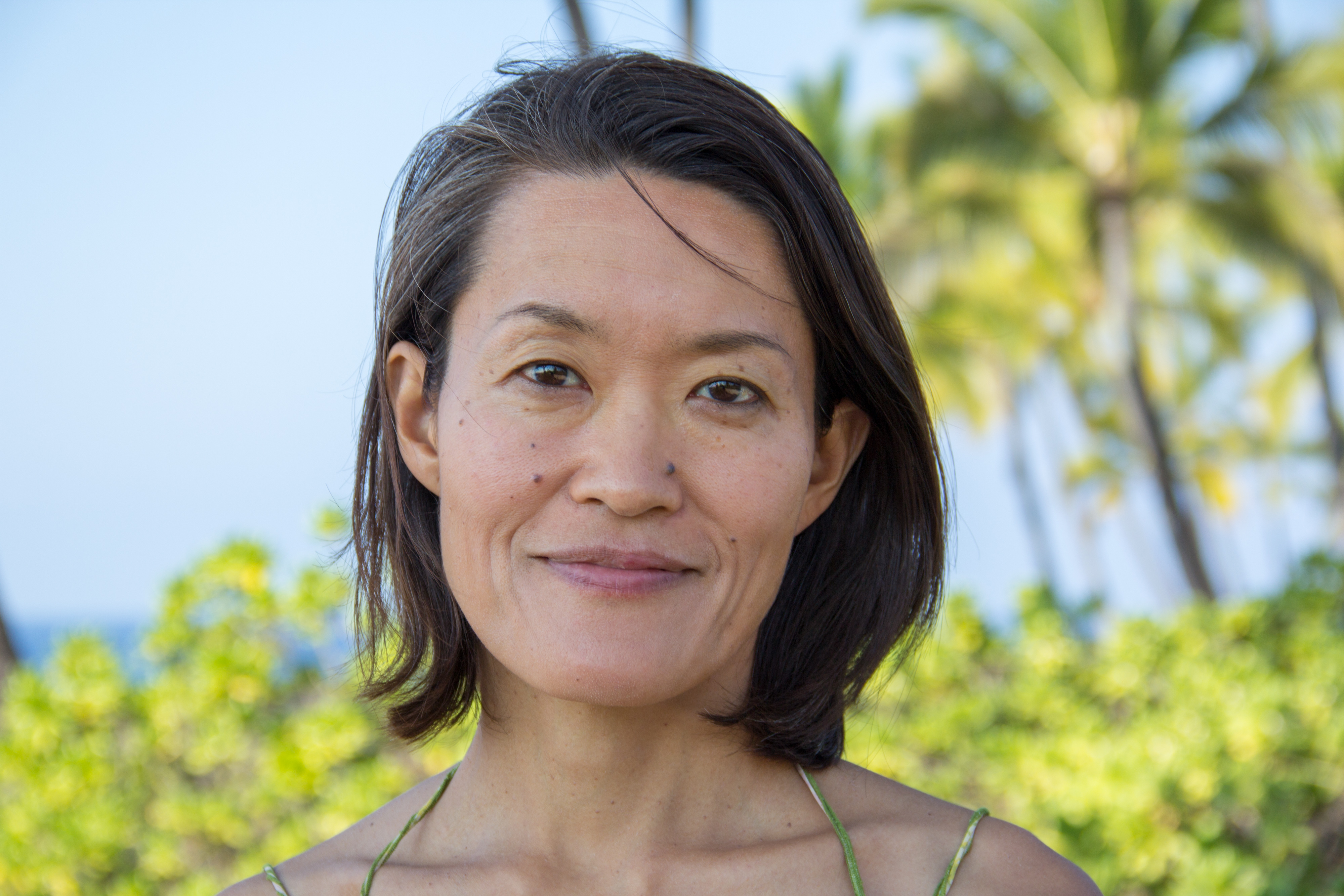 When Barnard dance lecturer and trained orthopedic surgeon Chisa Hidaka '86 isn't in the classroom teaching human anatomy and movement, she can be found underwater. As co-director of the Dolphin Dance Project, Hidaka spends her off hours making films in the open ocean with dancers who practice a style called contact improvisation with wild dolphins.
Hidaka started the project in 2009, after an encounter with wild dolphins helped her realize that the animals would be perfect partners for contact improvisation. "Watching dolphins move seamlessly together in pairs or trios or larger groups, I recognized the same kind of attention and choice-making that dancers do when they improvise together," Hidaka said. 
In contact improvisation, usually done with two human partners, the dancers move together using touch to communicate with each other, playing on gravity, momentum, inertia, and friction. There is no music, no set "moves" — everything is discovered spontaneously between the dancers. 
For dolphins, moving in unison is second nature. Because their mothers cannot carry them, learning to follow the leader exactly is a matter of survival. This, according to Hidaka, makes them excellent contact improvisation partners — though they have to rely on eye contact rather than physical touch. The dolphins are never coerced or harmed in the making of the project's films but participate willingly, with the dancers waiting for the dolphins to approach them out of their own curiosity. Many dolphins return to dance with them year after year at their undisclosed filming locations.
Showcasing the similarities between dolphin and human behavior became the objective of Hidaka's project. "Upending assumptions about who 'we' are and what is 'animal' is the goal," Hidaka said. "Through our work, we are questioning the belief that humans are uniquely different and separate from all other species." This questioning is crucial not only to achieve increased protection for dolphins and for the oceans, Hidaka said, but also "to speak to a more fundamental question about what needs to change to move beyond the current environmental crisis."
Responding to changes in the dolphins' environment has a deeper meaning for Hidaka and her team, whose safety depends on it. Once, when they were dancing with three dolphins, two swam off while the third began to act strangely and guide Hidaka back to the surface each time she tried to initiate a dance. After a few confusing dives and a sea of commotion, Hidaka realized that the two departed dolphins had chased off a tiger shark while the third protected the Dolphin Dance team.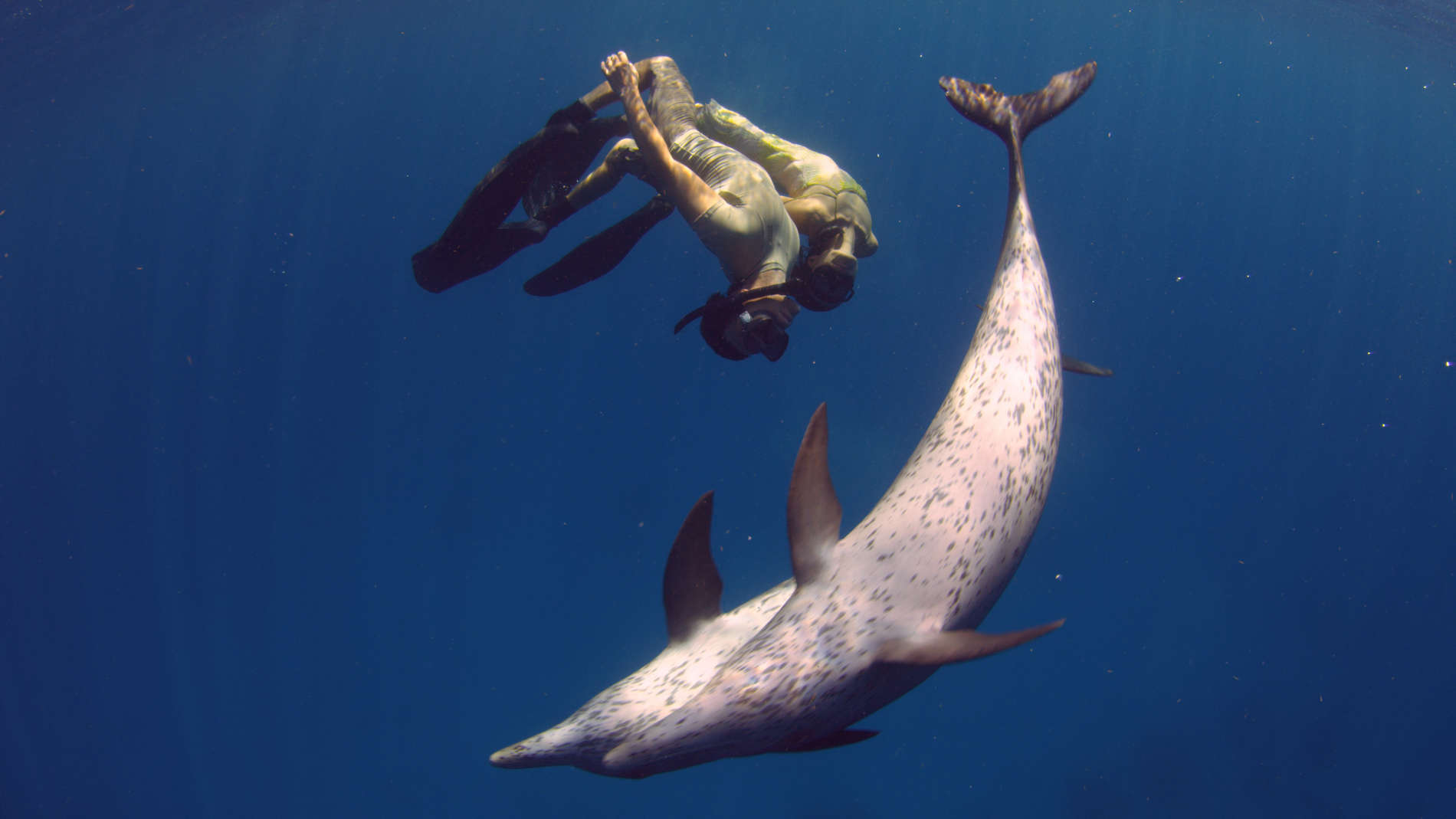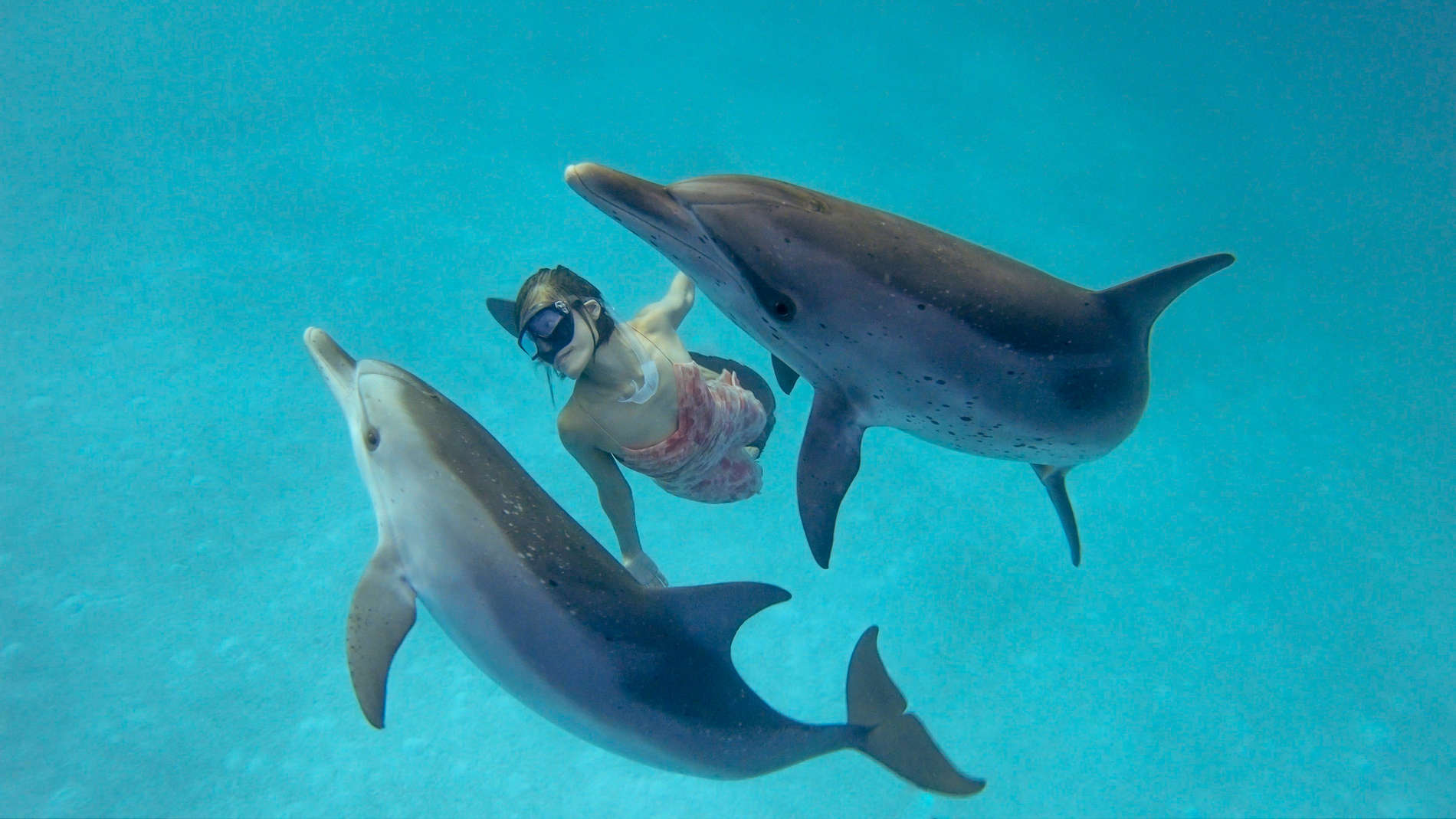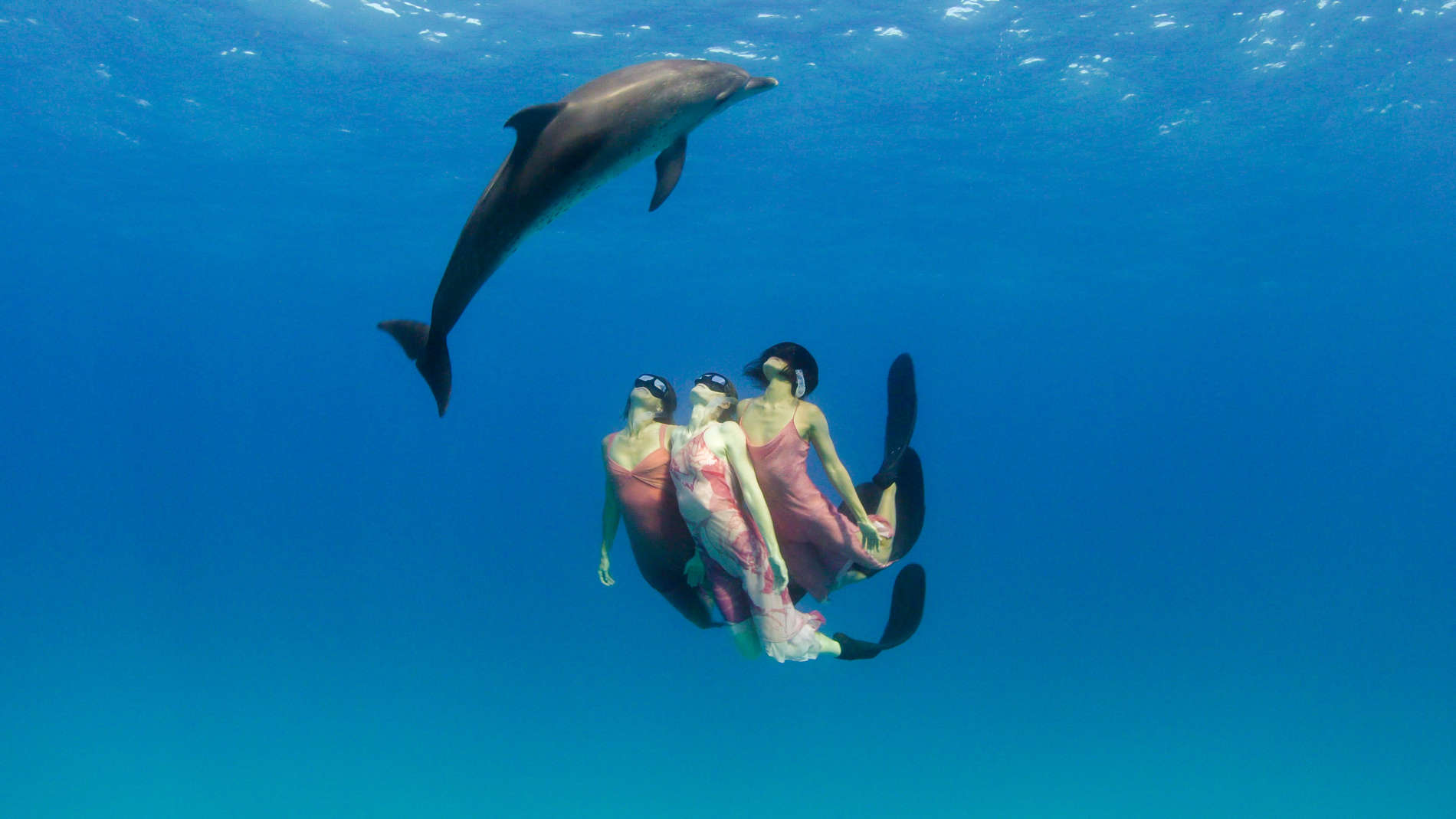 Chisa Hidaka with Dolphin Dance Project co-director Benjamin Harley and Atlantic spotted dolphins Lucky and Pristine in Dolphin Dreams (2017). Photo by Howard Hall.
Chisa Hidaka with Atlantic spotted dolphins Jalapeno and Leia. Photo by Benjamin Harley.
Chisa Hidaka with Dolphin Dance Project collaborators Kathleen Fisher, Jillian Rutledge, and Atlantic spotted dolphin Muddle. Photo by Benjamin Harley.
So how does a Weill Cornell-trained surgeon end up in the aquatic art film industry? To Hidaka, dance and anatomy go hand in hand. "A scientific perspective is integral to my training and technique, as well as my overall aesthetic," she said of her dance practice. "Whether on land or underwater, my aesthetic tends toward biomechanical or hydrodynamic efficiency over decoration or gesture." Her scientific background comes in handy constantly while working on the dolphin project, on everything from the physiology of free diving to understanding and contextualizing the existing research on dolphin cognition and behavior.
Hidaka didn't always connect the dots between dance and science, though. As a student at Barnard, she majored in dance while on the pre-med track, but, she said, "I thought that being pre-med was a kind of backup plan, in case the dance career didn't work out." For several years after graduation, Hidaka pursued a career in dance, working with choreographers like Pooh Kaye, Mark Dendy, and Bill Young, whom Hidaka described as "using unusual, quirky movements, often derived from improvisation, in their choreography." 
Learning these kinds of techniques, which Hidaka said "emphasized the anatomical and biomechanical basis of movement over stylistic priorities," sparked her interest in learning more about how bones and joints work from a scientific perspective, as well as how they become injured or diseased and how movement can be restored.
It was this interest that led her to medical school. In addition to developing the Dolphin Dance Project and teaching at Barnard, she coordinates education programs at the Hospital for Special Surgery. "Looking back," Hidaka said, "I see that I spent my time at Barnard gaining the educational foundation for all that I would need to bring together seemingly disparate areas of research."
—VERONICA SUCHODOLSKI '19
More from Hidaka: an Artist-in-Residence feature at the Barnard Movement Lab, including a conversation with her collaborator Ben Harley and Siobhan Burke, dance critic for the New York Times and Barnard Adjunct Faculty.