Pandemic Panels #4: East Africa & Decolonizing Art Spaces
January 29, 2021
We regret that the video to this pandemic panel was lost because of a corrupted hard drive. You can hear Ms. Mboya talk of Go Down Arts and the work they are doing there here.
How do we make a creative economy for the arts in East Africa and institutions to support it? Join us for a conversation between Joy Mboya, Executive Director of the GoDown Arts Centre, Kenya's longest running multidisciplinary not-for-profit arts organization, and Professor Anooradha Siddiqi of the Department of Architecture, Barnard College. Together, they discuss the work of GoDown Arts as a continuation of East Africa's decolonization process, and its embrace of a speculative practice of building collective cultural spaces. We look at how arts institutions in Nairobi have weathered the severe impact of the pandemic with limited resources, and envisioned a sustainable future for arts practices in Nairobi, East Africa, and beyond.
Image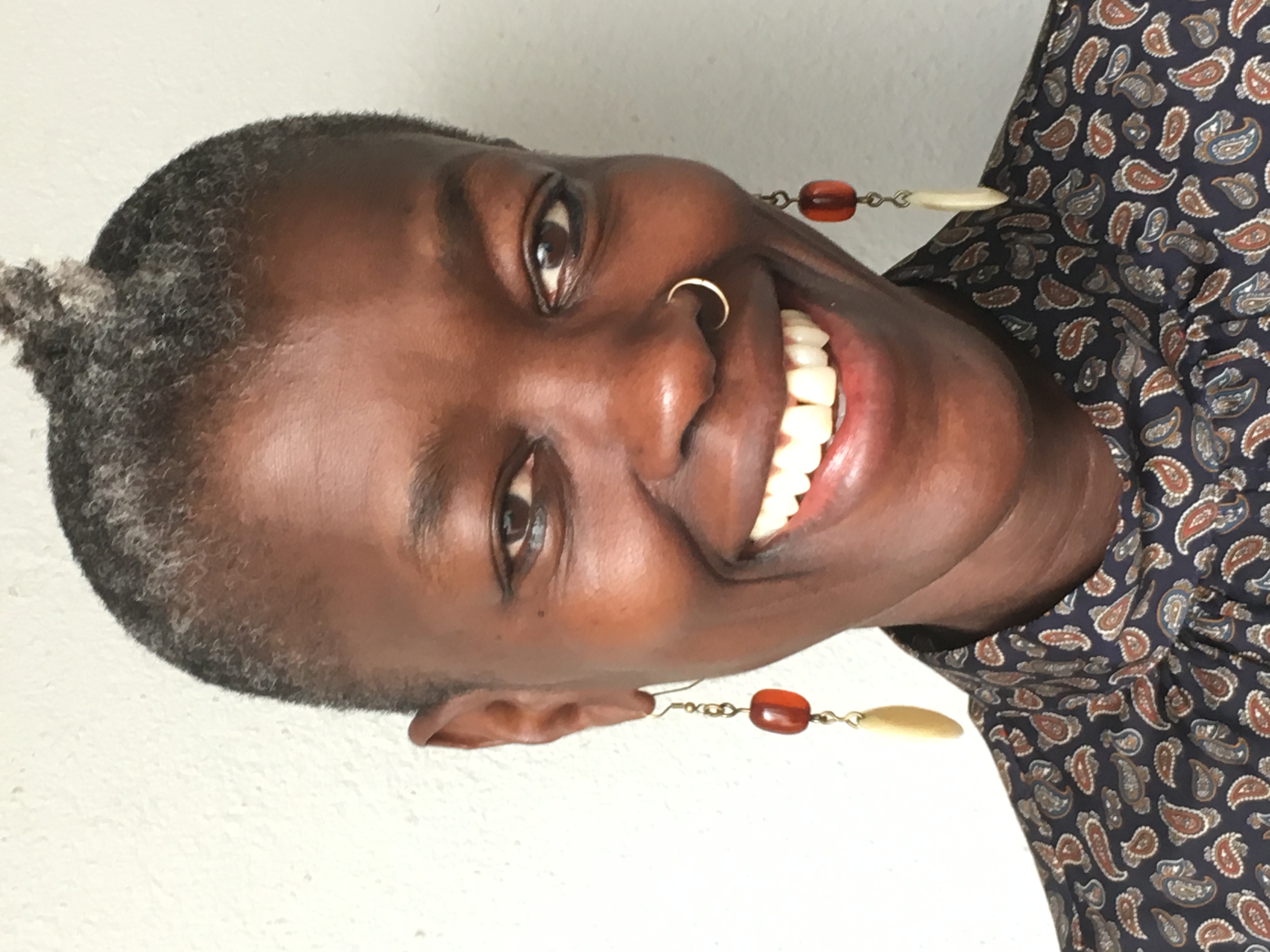 Joy is the Executive Director of The GoDown Arts Centre, a non-profit long running multi-disciplinary national and regional focal point for artistic experimentation, cross-sector partnerships and creative collaborations in East Africa. The GoDown's mission is to inspire and enrich Kenyans through arts, culture and creativity, with the aim to contribute to Kenya's cultural confidence and prosperity. The centre houses various arts organizations in the visual and performing arts.
The GoDown started out as a shared collective space promoting freedom of artistic expression and facilitating the development of diverse artistic voices, through training programs and by providing subsidized production spaces. The centre's activities have broadened out into community, with such public programs as the ambitious annual Nairobi-wide Nai Ni Who festival through which The GoDown explores questions of identity, agency and belonging in the city. The centre's practice has further extended into policy advocacy for a better working environment for Kenyan artists. The GoDown carries this out through its membership in the Creative Economy Working Group, Nairobi.
The GoDown champions the role of culture in sustainable urban development, and nationhood. Currently, Joy is leading a unique, participatory and multi-stakeholder process to transform the centre into a civic-scale public-benefit cultural institution. The 30,000sqm capital project, reinforced by diverse inputs and robust partnerships and relationships, is a mixed-use development combining non-profit cultural and commercial programmes.
Joy has received several awards and commendations for cultural leadership. She was Gildersleeve professor at Barnard in Spring 2020.
Image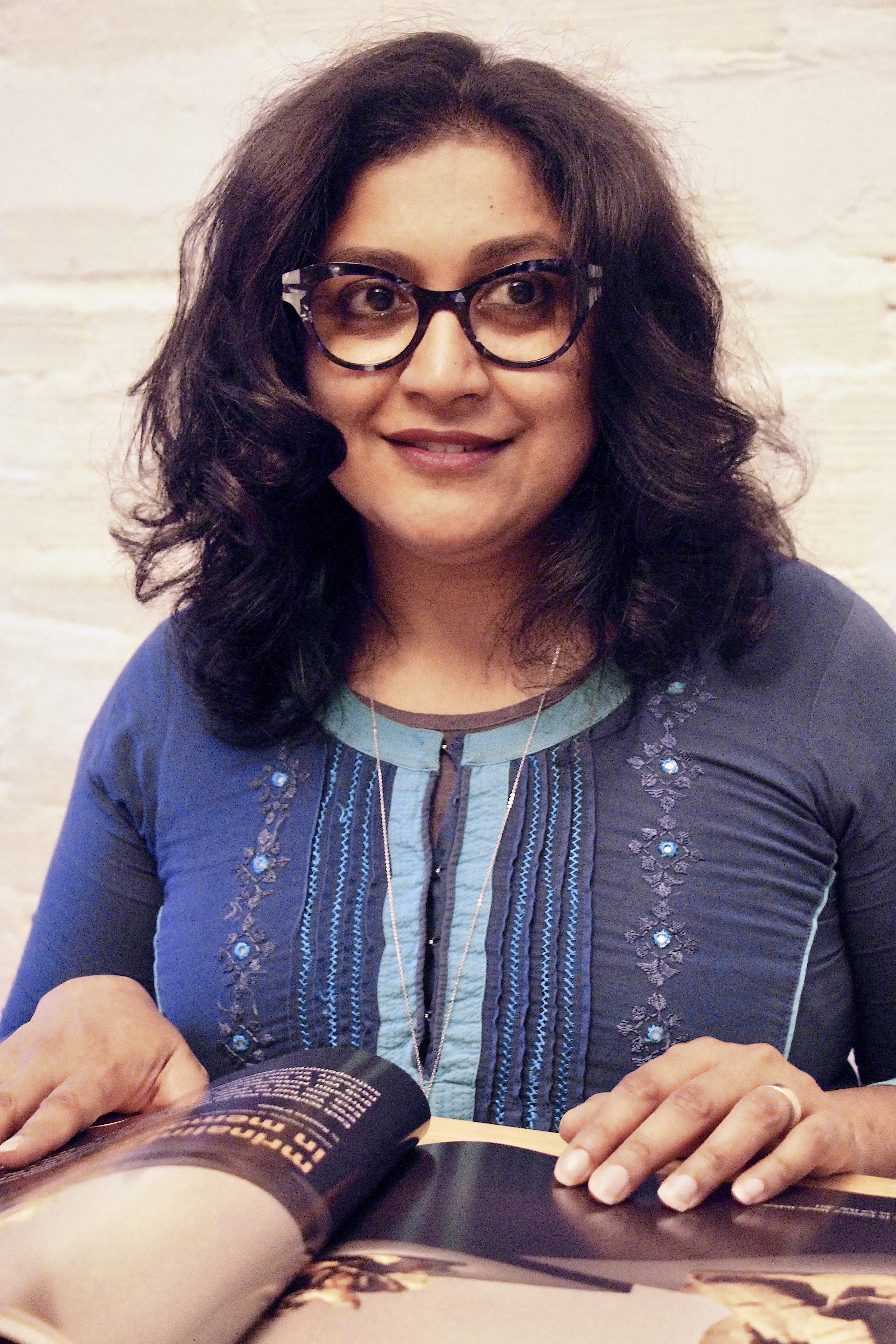 Anooradha Iyer Siddiqi (she/her) specializes in histories of architecture, modernity, and migration, centering African and South Asian questions of historicity and archives, heritage politics, and feminist and colonial practices.  
Professor Siddiqi's book manuscript Architecture of Migration: The Dadaab Refugee Camps and Humanitarian Settlement analyzes the history, visual rhetoric, and spatial politics of the Dadaab refugee camps in Northeastern Kenya, as an epistemological vantage point in the African and Islamic world.  Her book manuscript Minnette de Silva and a Modern Architecture of the Past engages the intellectual and heritage work of one of the first women to establish a professional architectural practice and an important cultural figure in the history of Ceylon/Sri Lanka. These two projects inform Professor Siddiqi's wider body of research on histories of architecture, craft, settlement, and land, experiences of migration and territorial partition, and constructions of the past through architectural practice, pedagogy, and discourse on the African continent and South Asian subcontinent.
Professor Siddiqi holds a Ph.D. in the History of Art and Archaeology, and a Master of Architecture degree and professional license. She has been awarded fellowships or grants by the Harvard University Mahindra Humanities Center, the New York University Provost and Gallatin School, the Fulbright Scholar Program, the Social Science Research Council, the American Institute of Indian Studies, and the Graham Foundation. She practiced architecture in Bangalore, Philadelphia, and New York, and wrote The L!brary Book (Princeton Architectural Press), with support from the National Endowment for the Arts, on the New York City schools arts initiative led by the Robin Hood Foundation. Her professional background includes work for the United Nations Foundation, the Coalition for Adolescent Girls, and the Women's Refugee Commission.
Pandemic Panels was an interdisciplinary, year-long series of intimate conversations with theatre artists on the challenges of creating work under the pandemic, and engaging with social justice movements around the world.  This series is brought to you by the Dasha Epstein Visiting Artists and Scholars Fund. Curated by Prof. Shayoni Mitra, Department of Theatre, Barnard College. Video and web editing by Lauren Price, CC'21 and Skyler Evans, BC'24.