Pandemic Panels #3: Chile and the Revolutionary Promise of 2019
Join us for an interdisciplinary, year-long series of intimate conversations with theatre artists on the challenges of creating work under the pandemic, and engaging with social justice movements around the world.
Chile just won, through mass protest, the right to rewrite its constitution. In October 2020, after nearly a year of sustained mass protests, Chileans won the right to rewrite their constitution. Join us in a conversation with award-winning playwright Guillermo Calderón, and founding member of Teatro de Chile company, Héctor Morales Bettancourt for their first hand accounts of political theatre in these turbulent times. Eduardo Pavez, playwright, musician and Columbia doctoral student, will be moderating this conversation on how to sustain artistic work through the pandemic, and what the role of theatre and performing arts might be in this new Chile, post-pandemic.
Curated by Prof. Shayoni Mitra, Department of Theatre, Barnard College. This series is brought to you by the Dasha Epstein Visiting Artists and Scholars Fund. Zoom.us meeting id: 912 6075 3049. Attendees will be prompted to register to get passcode.
Image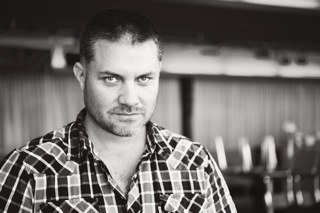 Guillermo Calderón is a theatre artist and screenwriter based in Chile. His plays include Neva, Diciembre, Clase, Villa, Discurso, Quake, School, Kiss, Goldrausch, Mateluna, Feos, and B.  Calderón's productions have toured extensively through South America and Europe.  Festival stops have included Chekhov Festival (Russia), Edinburgh International Festival, Festival d´Automne (France), Seoul Performing Arts Festival (Korea), TEATERFORMEN Festival (Germany), Wiener Festwochen (Austria), The Public Theater's Under the Radar Festival, and RADAR L.A. He has been commissioned by the Düsseldorfer Schauspielhaus (Germany), the Royal Court Theater, La Jolla Playhouse,  Theater Basel, and the Public Theater.  His co-written screenplay Violeta Went to Heaven won the World Cinema Jury Prize for Drama at the 2012 Sundance Film Festival. He also co-wrote The Club, winner of the Silver Bear at the Berlinale in 2015. He wrote Neruda, directed by Pablo Larrain, nominated for Best Motion Picture - Foreign Language, 2017. He co-wrote Ema, directed by Larraín, presented in competition at the Venice Biennale, 2019. 
Image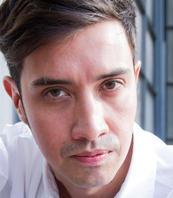 Héctor Mauricio Morales Bettancourt was born in Santiago, Chile on April the 1rst 1980. He has a BA in Theatre Acting from the Chilean University. Hector is a founding member of the Teatro de Chile company, where they stage texts written and directed by Manuela Infante. He became popular in the mainstream for his character in the television series Brujas, winning the award for "best new performer" of 2005. Alongside acting, Hector has directed several plays and even hosted "Panorámica", a television series about the cultural and artistic developments in Chile.
Image
Eduardo Pavez, born in Santiago (Chile), has won Chile's National Dramatic Writing Contest six times in a row. His plays have been staged throughout Latin America, Mexico, Germany, and the US. He has also received fellowships from the Goethe Institut, the International Theater Institut, and the Chilean Ministry of Arts. He has written over 500 scripts for TV, films and theatre, and given lectures on photography, playwriting, and rhetoric. He is currently a PhD candidate in the Theatre and Performance program at Columbia University, and the lead singer of the Chilean political band "Tenemos Explosivos".