Meet the Staff: Priscilla Kong '22
Image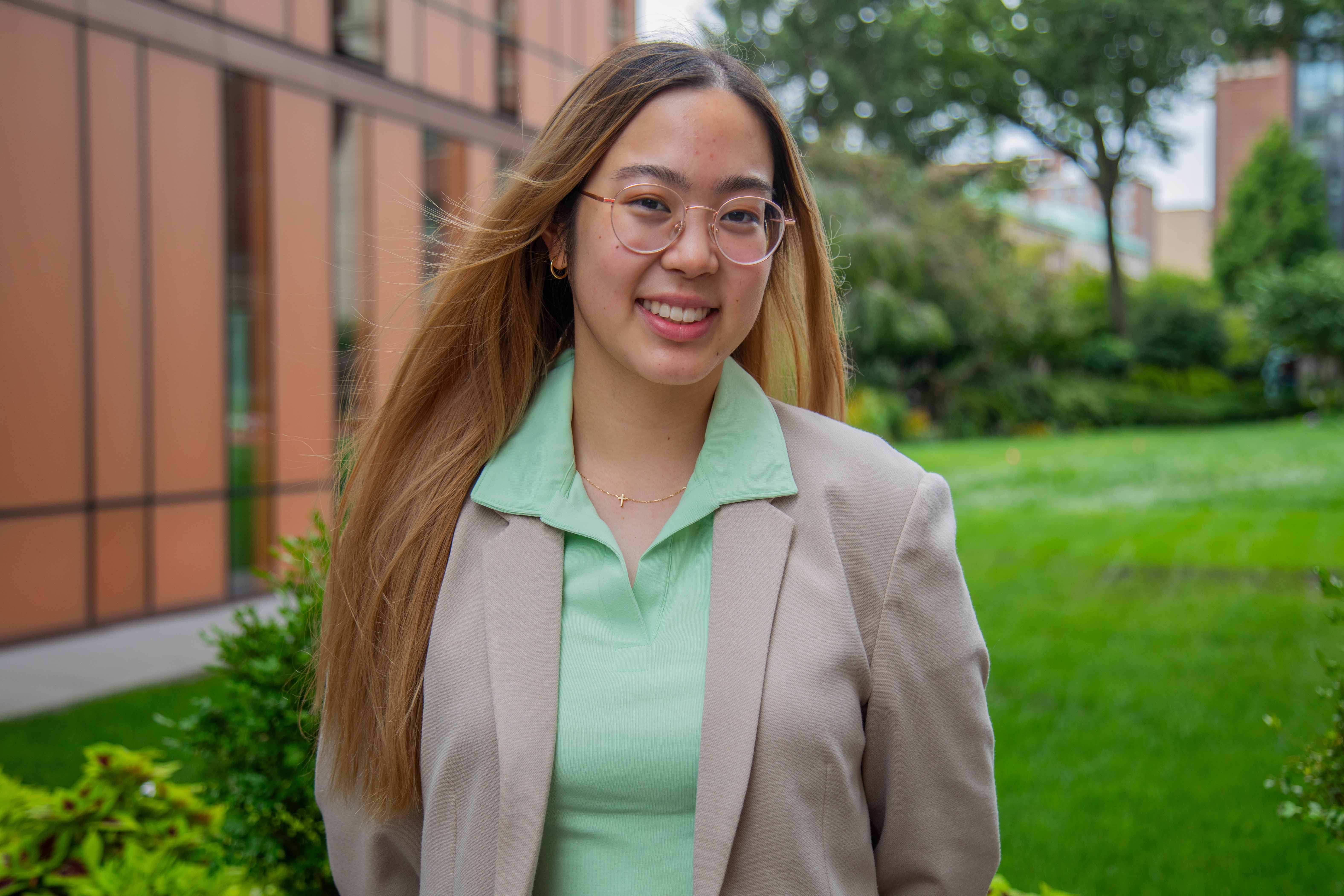 Priscilla Kong '22
Admissions Officer
pkong@barnard.edu
Biography
A Bay Area native, Priscilla is a member of the Barnard Class of 2022 and graduated with a B.A. in psychology. As a student, she worked with several different departments on campus: the Psychology department, Events Management, Pre-College Programs, and (of course!) Admissions, where she worked as a Senior Interviewer in 2021. In terms of clubs on campus, she served as the Communications Team Leader and later the Co-President of Christian Union Lumine, and she also dabbled in dance with Orchesis, Columbia's largest student-run dance group. Outside of Barnard, Priscilla has worked with NYC-based organizations offering psychological and social services, including CBT/DBT Associates, The Door, and The Institute for Contemporary Psychotherapy. When she's not working, she loves taking long walks by the Hudson, shooting film and digital photography, and exploring new parts of the city.
Priscilla uses she/her/hers pronouns.
Reading Territories
Domestic: Alabama, California (San Diego area), Florida, Georgia, and New York (Long Island)
Fun Facts
Why did you choose to work at Barnard?
What drew me to Barnard as a student was how passionate every student was, and that's something that extends to the staff and faculty -- which is why I was once again drawn to Barnard as a workplace. I admire Barnard's commitment to change, innovation, and growth, and I'm very excited to grow in new ways at the College as I support its mission of empowering and equipping women to make real changes in the world!
What is your favorite book?
I have so many...but if I had to choose, a few of my more recent favorites are The Ruthless Elimination of Hurry, Maybe You Should Talk to Someone, and Know My Name.
What is your favorite thing to do in NYC?
Definitely discovering new cafes, restaurants, and more! There are always so many new things popping up in the city, from food to Broadway shows to art exhibitions, but the food scene is one of my favorite things about NYC.
What is your favorite place on campus?
I lived on the 16th floor of Sulzberger Tower during my senior year, and the view from my room/floor window overlooking the Hudson River was my favorite -- the sunsets, in particular, are stunning from that far up.
What is a random fun fact about yourself?
I'm (supposedly) a descendant of Confucius (specifically the 78th generation!).