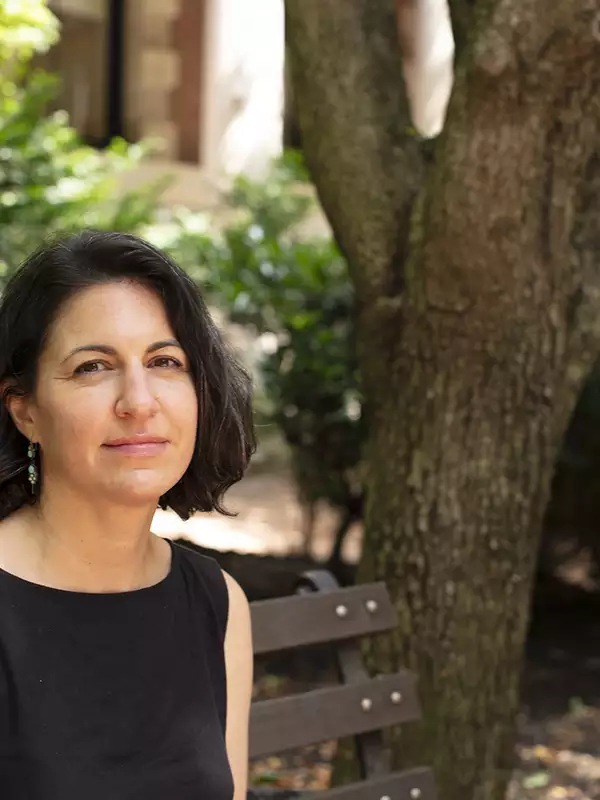 Erica Siegel
Associate Dean for Academic Assistance and Junior Class Dean
About me
I was born in New York City and was raised in Arlington, Virginia, with the exception of four formative years spent in London, England.  I joined Barnard in the summer of 2022 from the other side of Broadway, where I spent the bulk of my educational and professional life:  I earned my B.A. at Columbia College, and my M.A. and Ph.D. at the Graduate School of Arts and Sciences, all in Slavic languages and literature.  I have taught in Columbia's Slavic Department and Core Curriculum, and I served for over a decade as an academic adviser and the Assistant Dean for Communications and Outreach at Columbia's Berick Center for Student Advising.  
I am a proud resident of Inwood, a Manhattan neighborhood located at its northernmost end.  I enjoy reading, cooking, and being outdoors, no matter the weather.   As long as my joints allow it, I am a dedicated runner.  Above all, I love spending time with my husband, Mark, our sons, Leo and Zev, and our mini goldendoodle, Maple.     
As the Junior Class dean, I am here to help you navigate your third year at Barnard College.  This is an exciting time, as you work earnestly in your major, and build upon the skills and knowledge you acquired in your first two years of undergraduate study.   You may also be starting to think about the possible paths you may take after graduation.  I am delighted to join you in any reflection and brainstorming along these lines and others, and I am here to support and advise you in any way I can.  As Associate Dean for Academic Assistance, I oversee our peer-to-peer tutoring program, and I aim to promote wellness and success among the student body.  

You can see my availability and book me for an appointment here. Please don't hesitate to do so, especially if something is on your mind, but also to simply introduce yourself and say hello.  You may also visit the junior class blog for information throughout the year.  I will update it regularly with information about deadlines, events, and opportunities.