Join us for the 2023 STEAM Summer Institute!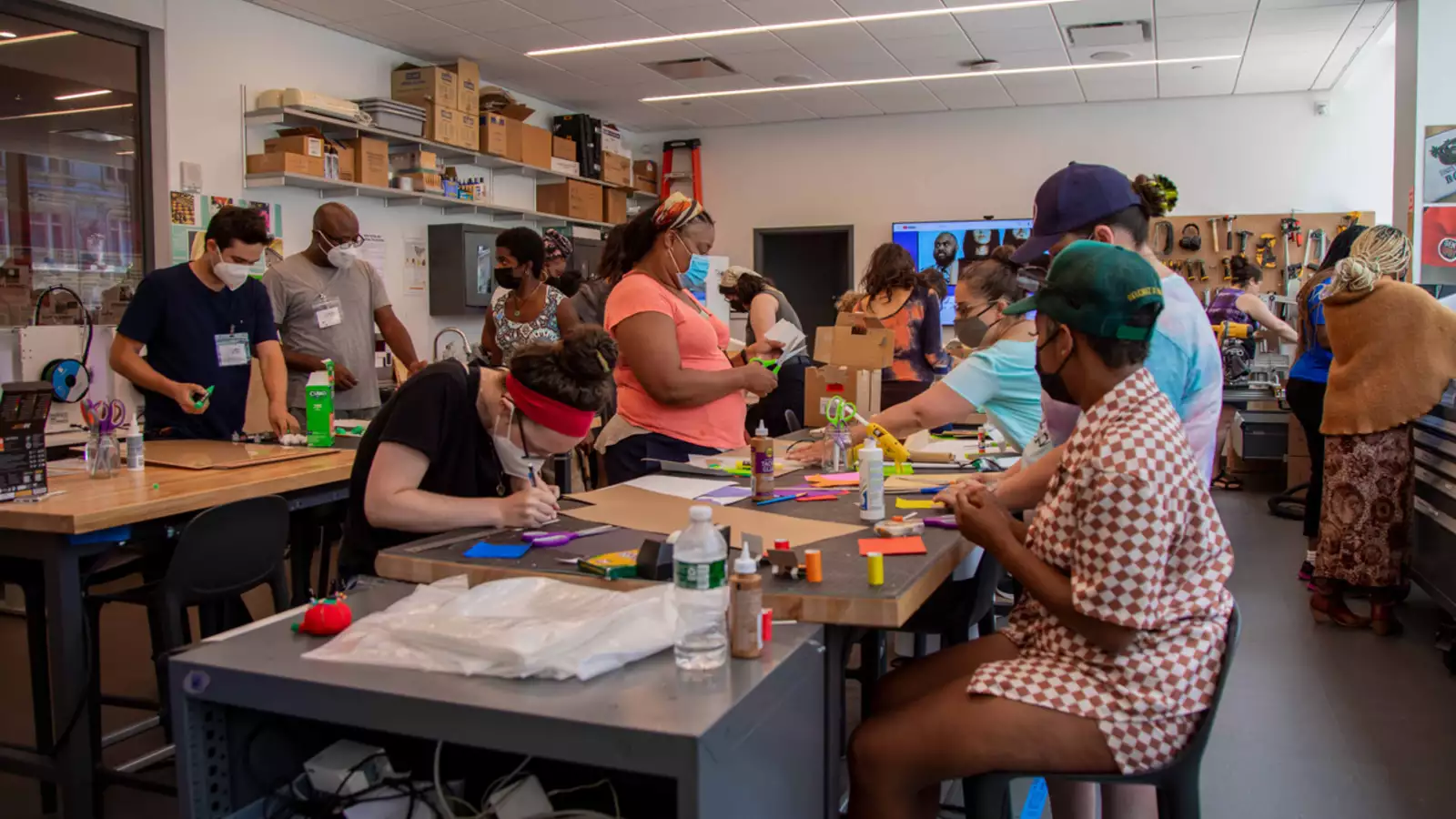 Welcome to STEAM in the City
Are you a K–8 teacher working in Upper Manhattan or the South Bronx and passionate about experiential science, math, and design education? Apply today for the STEAM in the City 2023 Summer Institute.
"This is not your typical science teacher training program. … I've taught for more than 12 years, and I've never had a professional development experience that came anywhere close to STEAM in the City."
STEAM in the City Teacher Fellow Alum
What is STEAM in the City?
STEAM in the City (powered by Barnard and the Stavros Niarchos Foundation) is a training fellowship program for K-8th grade educators working in the Harlem and Morningside Heights neighborhoods. The program enables local teachers to partner with Barnard's top scholars to create and implement experiential learning opportunities for their students in STEAM fields (science, technology, engineering, arts and architecture, and mathematics). These learning opportunities leverage space in nearby public parks, such as Morningside Park, as environmental and design learning sites and are geared toward getting students out to explore how STEAM plays out in their neighborhood: identifying tree types in Morningside Park, meeting baby bees in Harlem rooftop apiaries, and exploring a wide range of other experiences that will change how students understand and interact with their local ecosystem.
Where might an experiential STEAM learning journey take you?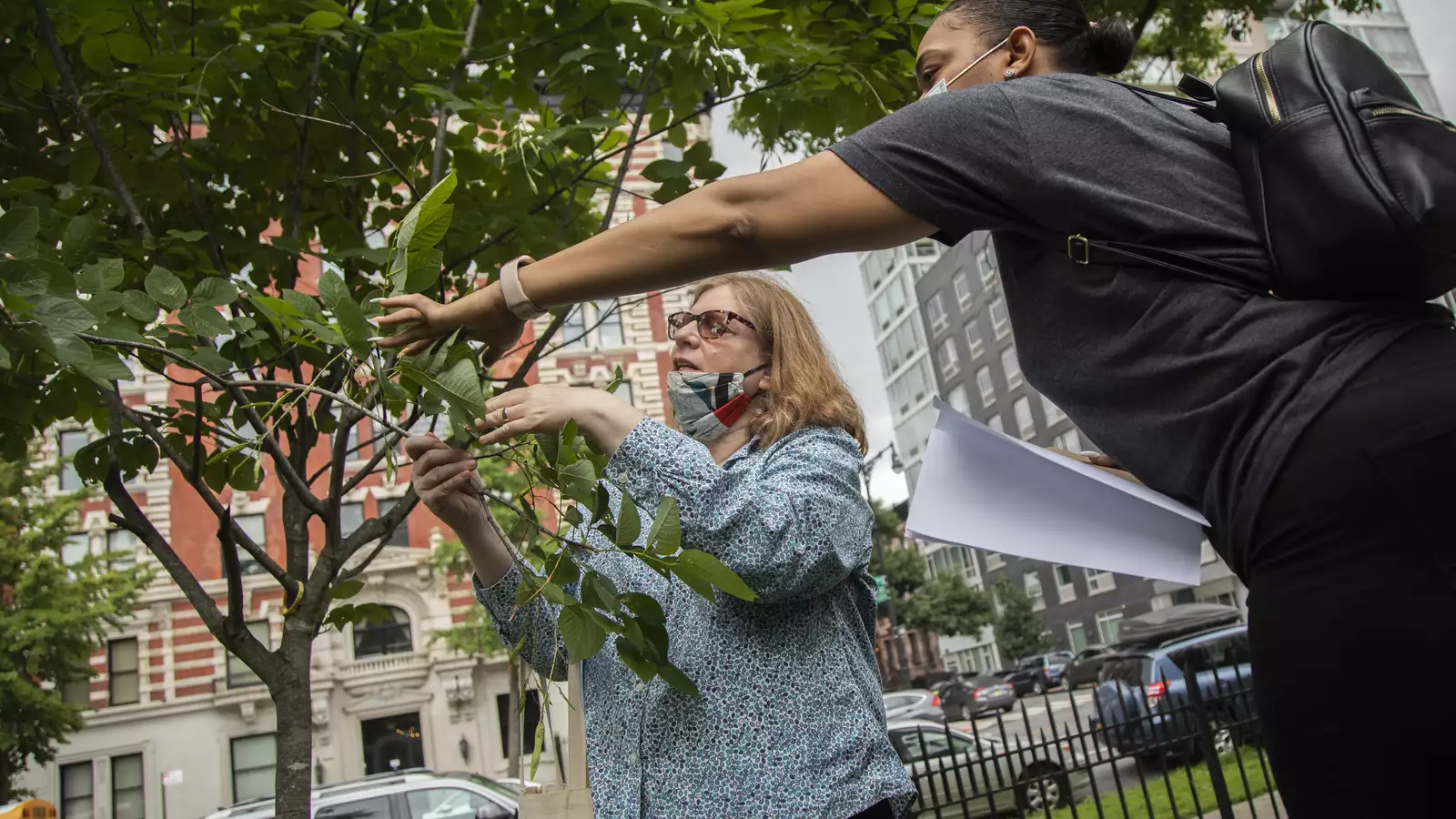 SITC: Who Are We?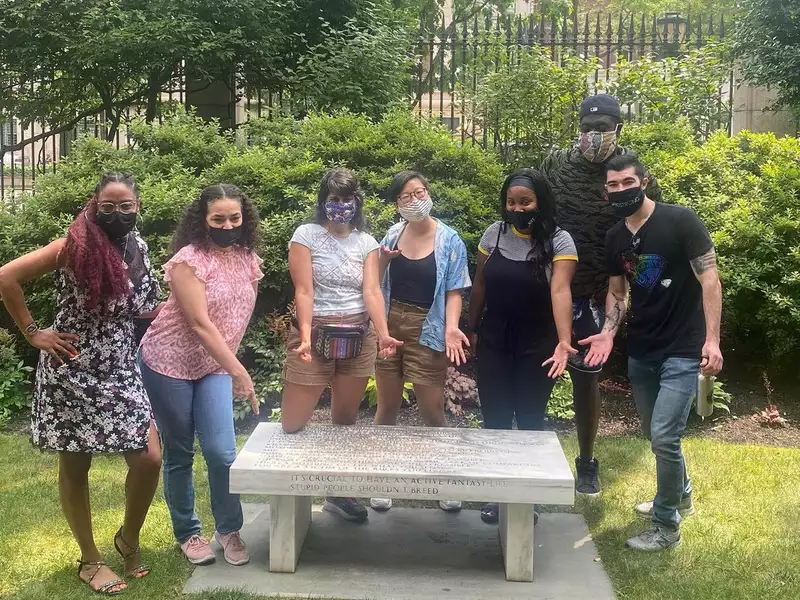 Meet the current members of the SITC team.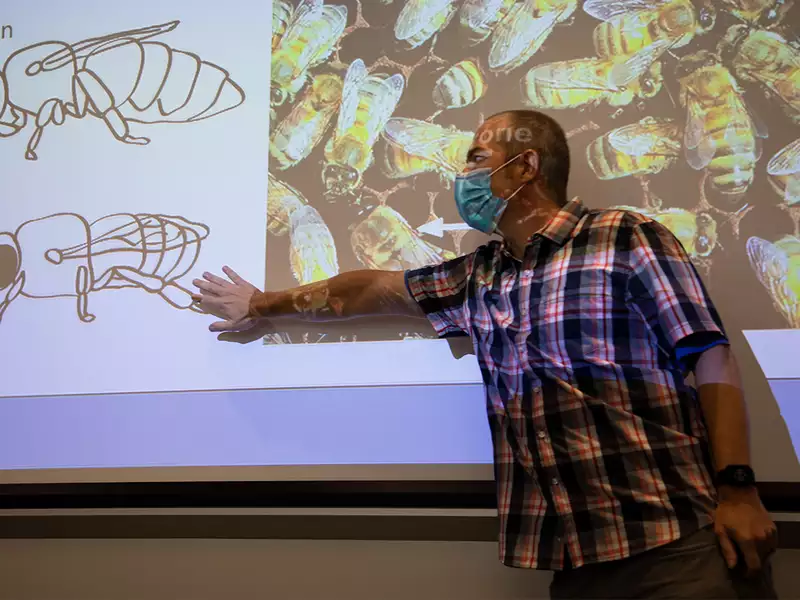 Learn all about our past workshops and projects.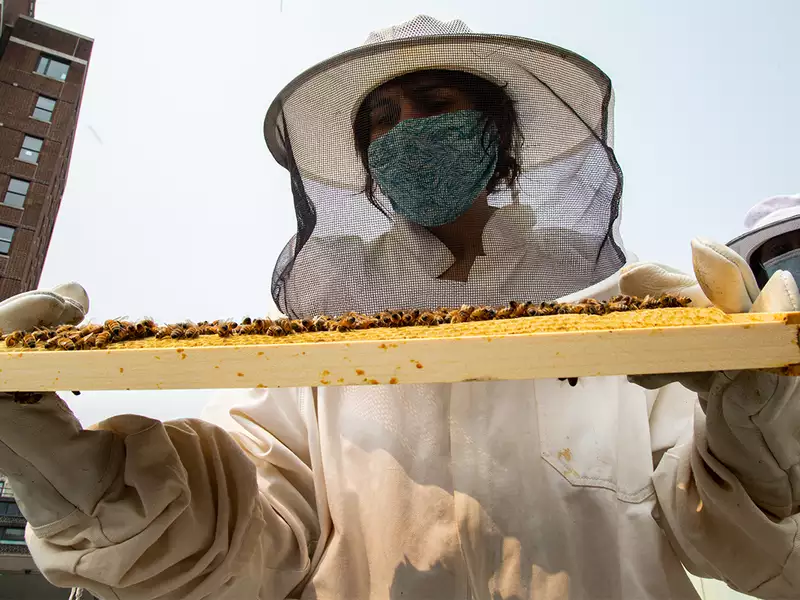 Access teaching resources from past cohorts here.
Connecting with other local educators with similar interests, curiosities, and concerns was so affirming. It was one of the most special parts of joining this group.
STEAM in the City Teacher Fellow Alum
What does participating in STEAM in the City entail?
I really enjoyed how easy it was to get inspired for the upcoming school year from all the activities and experiences. … I'm so excited to share what I learned with my students.
STEAM in the City Teacher Fellow Alum
How do I apply?
Teacher recruitment for STEAM in the City 2023-2024 Institute is open! The application link is available here. Please contact Program Coordinator Yuval Dinoor at ydinoor@barnard.edu with any questions.
If you currently work with students in a public school or education program in Upper Manhattan — particularly West Harlem, Central Harlem, East Harlem, Morningside Heights, Hamilton Heights — or the South Bronx and want to create hands-on local STEAM learning experiences for them next school year, we would love to have you in our 2023-2024 Teacher Fellow cohort! At this time, we unfortunately cannot accept applicants who teach outside of the area; we appreciate your enthusiasm about STEAM learning and will be sure to post updates about participant eligibility on our website if this changes in the future.