Recent Events
Building a Bold Network
November 16, 2016
In this engaging, interactive workshop, co-presented by the Professional and Leadership Development and Young Alumnae Committees, Marny Lifshen helped participants understand why and how networking can make a significant difference in their overall career success, and helped them to develop clear, targeted, and achievable networking goals, strategies, plans and skills.
Cycle into Spring: Young Alumnae Health and Fitness Event
April 8, 2017
Young alumnae enjoyed an invigorating 45 minute indoor cycling class at Studio 360 in Murray Hill, followed by a presentation by wellness expert, Carly Wertheim '14. Carly presented "Spring Cleaning with a Whole Foods Diet" where alumnae discovered how a diet full of nutrient-rich whole foods can support the body's natural detoxification processes.
Navigating a Career in Tech
May 3, 2017, Bay Area
Barnard and Seven Siblings alumnae convened at Slack headquarters in San Francisco for an evening featuring a panel of women working in technology-based fields. They learned about a variety of tech careers and the paths women took to get there. Panelists included Hosanna Fuller '16 of SurveyMonkey and Lindsey Kremer '11 of Facebook. Earlier in the day, Barnard Alumnae Counselor Christine Valenza Shin '84 offered Career Counseling Sessions.
Barnard Does Brunch
May 7, 2017
Alyss Vavricka '12, now chair of the Young Alumnae Committee, current and incoming Young Alumnae Committee members, and Barnard young alumnae gather at Delaware and Hudson in Brooklyn for food, conversation, and reminiscing about Barnard.
Engagement and Support Opportunities
Alumnae Events
A wide array of programs are offered on campus and in regional communities to address the needs of alumnae and support the mission of Barnard College. Events include lectures and panel discussions, networking receptions, museum tours, and much more.
More at our.barnard.edu/events
Career Connections
Career Connections is a series of Barnard Career Development programs designed to connect students with alumnae through panels, site visits, and mentoring. You can take a Barnard student to work, offer your professional guidance, or take part in an on-campus event.
More at our.barnard.edu/careerconnections
Reunion
Each spring, alumnae from around the globe and across all generations gather on campus for receptions, lectures, storytelling, and much more. Join us to reconnect with your classmates, rekindle Barnard memories, and see if your class can break the Class of 2007's attendance record!
More at reunion.barnard.edu
Regional Communities
One of the most precious aspects of a Barnard education is our network of interesting, intelligent women across the U.S. and around the world. Foster the excitement of your alumnae community by joining a Regional club, or starting one in your area.
More at our.barnard.edu/regionalclubs
---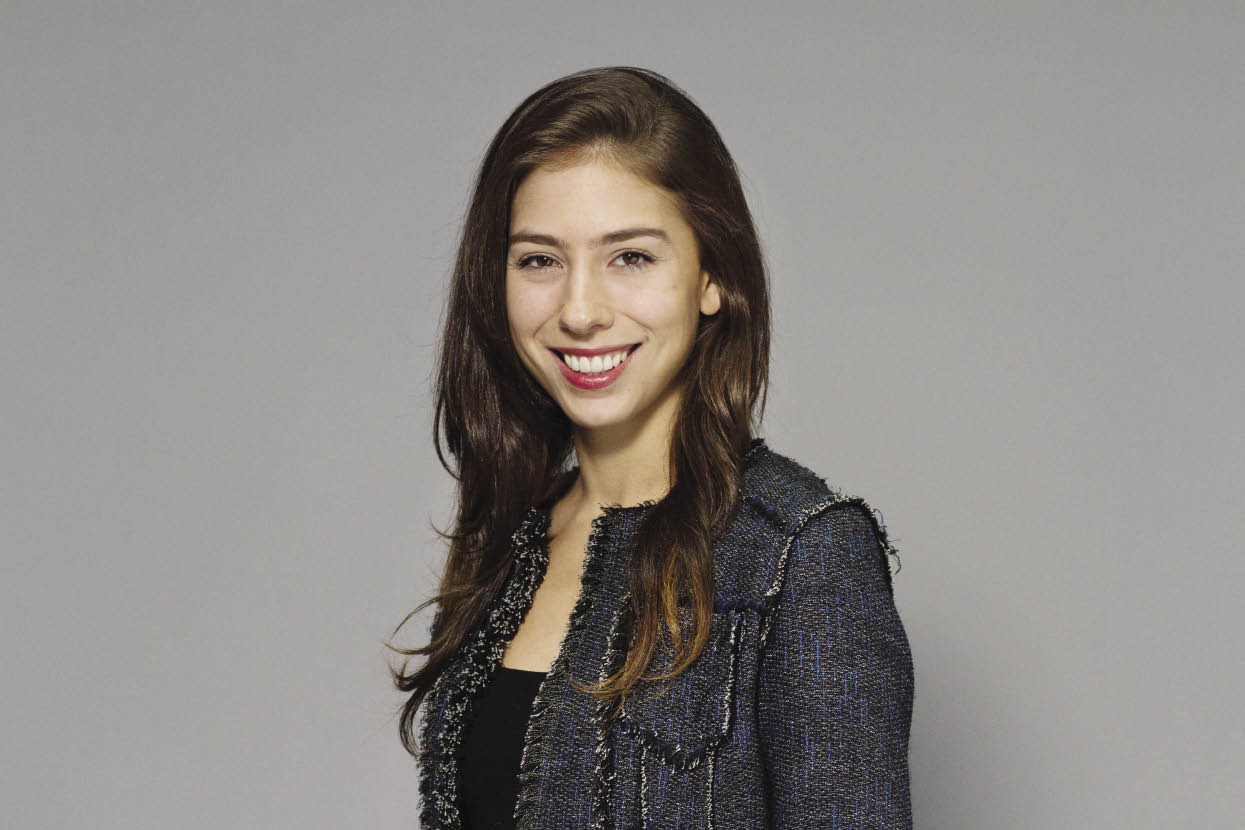 Alyss Vavricka '12
Chair, Young Alumnae Committee
"The amazing women I have had the fortune of meeting as a young alumna have offered guidance and inspiration in my personal and professional pursuits. I do believe that what young alumnae can give back to Barnard is equally as important as what Barnard can give to us. Nearly half of the exceptional women who attended Barnard did so with the support of need-based financial aid, something that is only possible thanks to donations from the alumnae community. I urge young alumnae to give their time to strengthening this community through actions like mentoring students, attending the many events the alumnae committees plan each year, and, when possible, donating to help the next generation of Barnard students."