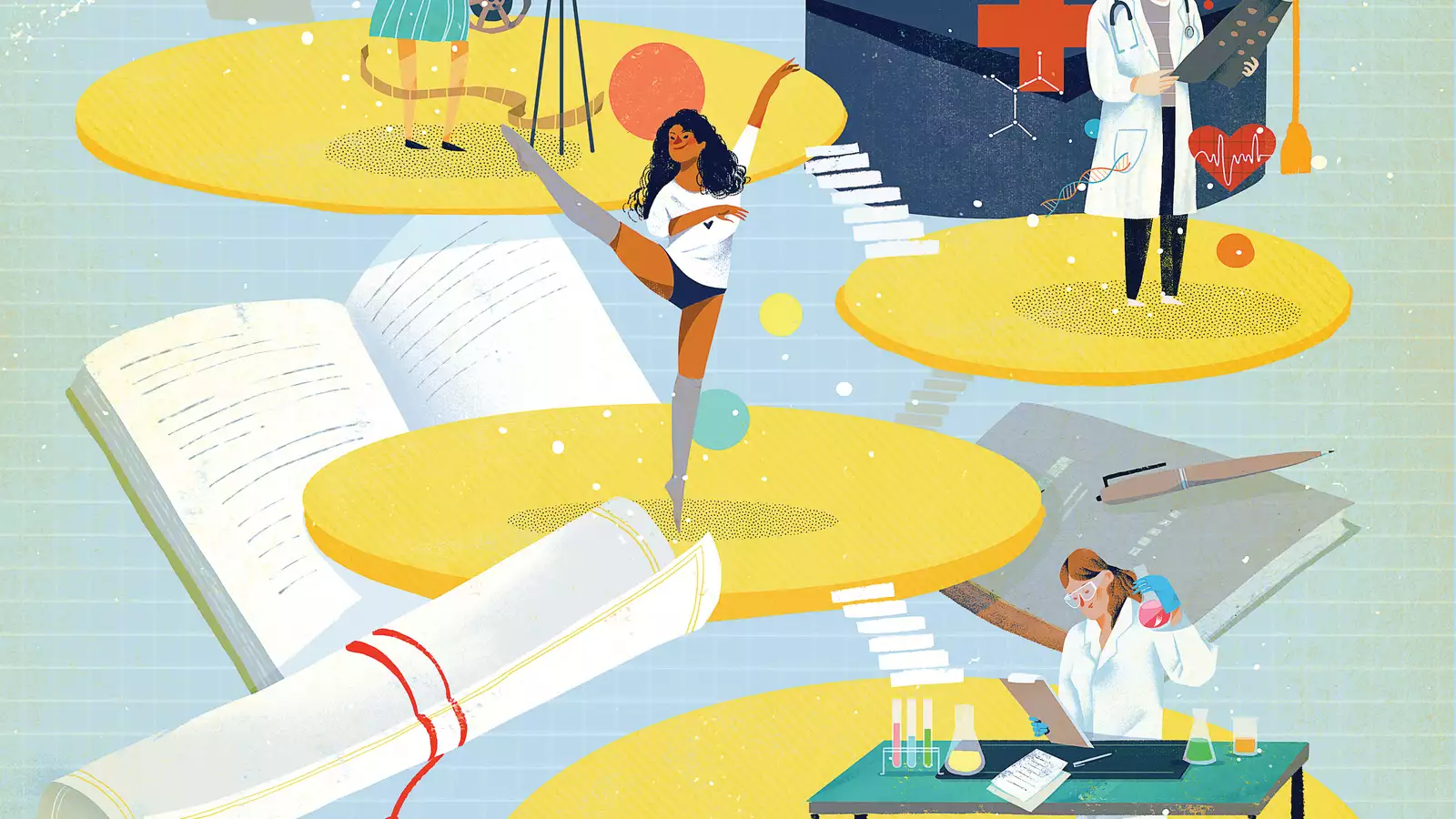 Carla Hachicho '19 never dreamed of becoming a doctor when she was growing up. "I didn't realize it was something I wanted to do," she says. But thanks to the College's Opportunity Programs, which support 163 students—including thirty-four in the Class of 2022—who are the first in their families to attend college ("first-generation" students), low-income, and/or students of color, Hachicho declared biochemistry as her major and began planning for a career in medicine. 
These days, as Barnard enrolls more first-generation students and students of color than ever before—15 percent are first-generation and 46 percent of the Class of 2022 are students of color—the Opportunity Programs fill a significant gap: Participants often arrive on campus without the economic, educational, and family resources that many of their more privileged peers possess. "These students are smart, resilient, and ambitious," says Bernetta Parson, director of Opportunity Programs. "These programs are here to ensure they have the opportunities to live up to their potential."
It's not just students and alumnae who have participated in the College's Opportunity Programs who say these programs have enabled them to meet challenges, dream big, and succeed at Barnard and in their chosen careers. Both internal evaluations and assessments by outside agencies find the same. Students in the Opportunity Programs made up 6 percent of the student body in 2017 and have a six-year graduation rate of 96 percent, 4 percent higher than the overall cohort, according to a 2018 report from Barnard's Office of Institutional Research and Assessment. When these programs were assessed in 2017, an external investigator concluded, "It is evident that the [Opportunity] Programs are very successful in meeting [their] objectives…and have established strong productive relationships with the students by providing high-quality services that meet their needs."
HEOP & CSTEP
The Arthur O. Eve Higher Education Opportunity Program (HEOP) is a New York State–funded program that began in 1969 to offer academic and financial assistance to economically disadvantaged students who are residents of New York State. Barnard started its own HEOP program in 1970, which is funded by both the New York State Education Department and Barnard College. Students apply to the program through their Barnard application. And once a student is admitted to Barnard as a HEOP Scholar, the program provides academic support services and mentorship to ensure their success at the College and beyond. Benefits include participating in a five-week academic summer program before their first year; having room, board, and transportation costs fully covered; and participating in the Sister to Sister Program, a support network of upper-class students—HEOP students themselves—and alumnae.
"I like how Barnard's HEOP program is small compared to the programs at schools like New York University and Columbia, where hundreds of students are enrolled," says Tina Gao '21, an economics major and the Student Government Association's sophomore class president. She works part-time to help provide for her family (she lives with her mother on the Lower East Side) and found navigating the world of private higher education to be daunting. She knew she wasn't alone in battling imposter syndrome, feeling that she somehow didn't belong at Barnard.
Among first-generation, low-income students, she has found camaraderie. "The friendships I have made [through this program] with other first-generation, low-income students are more solid and strong because we bond through overcoming common struggles together," she says. Gao gives back by volunteering at The Food Pantry at Columbia.
Stephanie Garcia Sosa '20, a HEOP student who works in the Opportunity Programs office, witnesses the teamwork and dialogue within and across departments, such as Admissions and Financial Aid, that provide the services that Opportunity Program scholars need. A psychology major, Sosa says, "The program has supported me by providing books through the lending library, which has helped lessen the burden of buying books."
Gao echoes this experience, explaining how Opportunity students have much-needed access to resources such as a laptop lending library, Barnard Insecure (a program that includes workshops at which students can openly discuss difficulties they may be facing), and tutorials on the process of renewing financial aid applications. In addition, Barnard's Bear Essentials Fund, which is gifted by the graduating class from their Senior Fund, provides incoming students with much-needed start-up funds and items not covered by traditional aid packages, such as books, supplies, and winter coats.
Another integral part of the College's Opportunity Programs is the Collegiate Science and Technology Entry Program (CSTEP). This New York State–funded program began in 1986 to serve members of historically underrepresented groups—African American, Latino, Native American, and Alaskan Native—who are New York residents wishing to pursue careers in education, science, technology, engineering, mathematics, and health. White and Asian and Pacific Islander students who are economically disadvantaged are also eligible. (CSTEP differs from HEOP in that it focuses exclusively on assisting students studying science while HEOP primarily fills gaps in financial aid; a few students are enrolled in both programs.) Barnard began its CSTEP program in 2006; it is sponsored by the New York State Education Department and Barnard College. Benefits include academic counseling and tutoring; assistance with securing paid internships and research opportunities; summer research opportunities; financial assistance for specialized preparation courses for standardized, graduate-school-admissions tests such as the GRE, LSAT, and MCAT; conferences and competitions; and career seminars and networking opportunities.
Hachicho, a HEOP student, has been able to take advantage of CSTEP programming because of her academic work in the sciences. The combination of financial support from HEOP and academic guidance from CSTEP have been transformative. "This program gave me reassurance and motivation that I am going to someday accomplish my dreams," she says. Hachicho says she doesn't take any of these benefits for granted, as she remembers not being able to afford SAT test prep in high school. Being excluded from prep courses "affected my score."
She has come a long way. In April, Hachicho was one of six STEM students who participated in the 26th Annual CSTEP Statewide Student Conference. And she intends to go much further. "Barnard has many events that provide information on graduate schools and connects students to opportunities available in the STEM field." She continues, "I am at ease knowing I am receiving the best possible education."
Parson, the Opportunity Programs' director, knows firsthand what it's like to benefit from supportive services such as these. As a woman of color who was a first-generation, low-income transfer student from New York City's LaGuardia Community College to the Seven Sisters' Mount Holyoke College, Parson is focusing her doctoral research on faculty perceptions of community college transfer students at elite institutions. "Part of what fueled my doctoral studies is my work with community college transfer students aspiring to or attending elite liberal arts colleges, as well as my own transfer experience," Parson says. Today, her goal is to make the Barnard experience smoother and more supportive for students. One way that's happening is with tutoring. "Senior Associate Director Elida Martinez-Gaynor has been instrumental in creating and managing the tutoring program for Opportunity Program students," which has expanded into college-wide tutoring services that she and the Dean of Studies office oversee, Parson explains.
Mariany Polanco '13, who has worked at Goldman Sachs in the human capital management division since graduation, thanks HEOP for mentoring her. "HEOP guided me when I didn't know I needed it. If it weren't for the program, I don't know if my experience at Barnard would have been a success." Part of that success was learning how to build and maintain professional relationships and a schedule that allowed her to work several part-time jobs while still pulling in good grades. As a result, Polanco not only calls HEOP home but has also dubbed all of her former counselors "life counselors."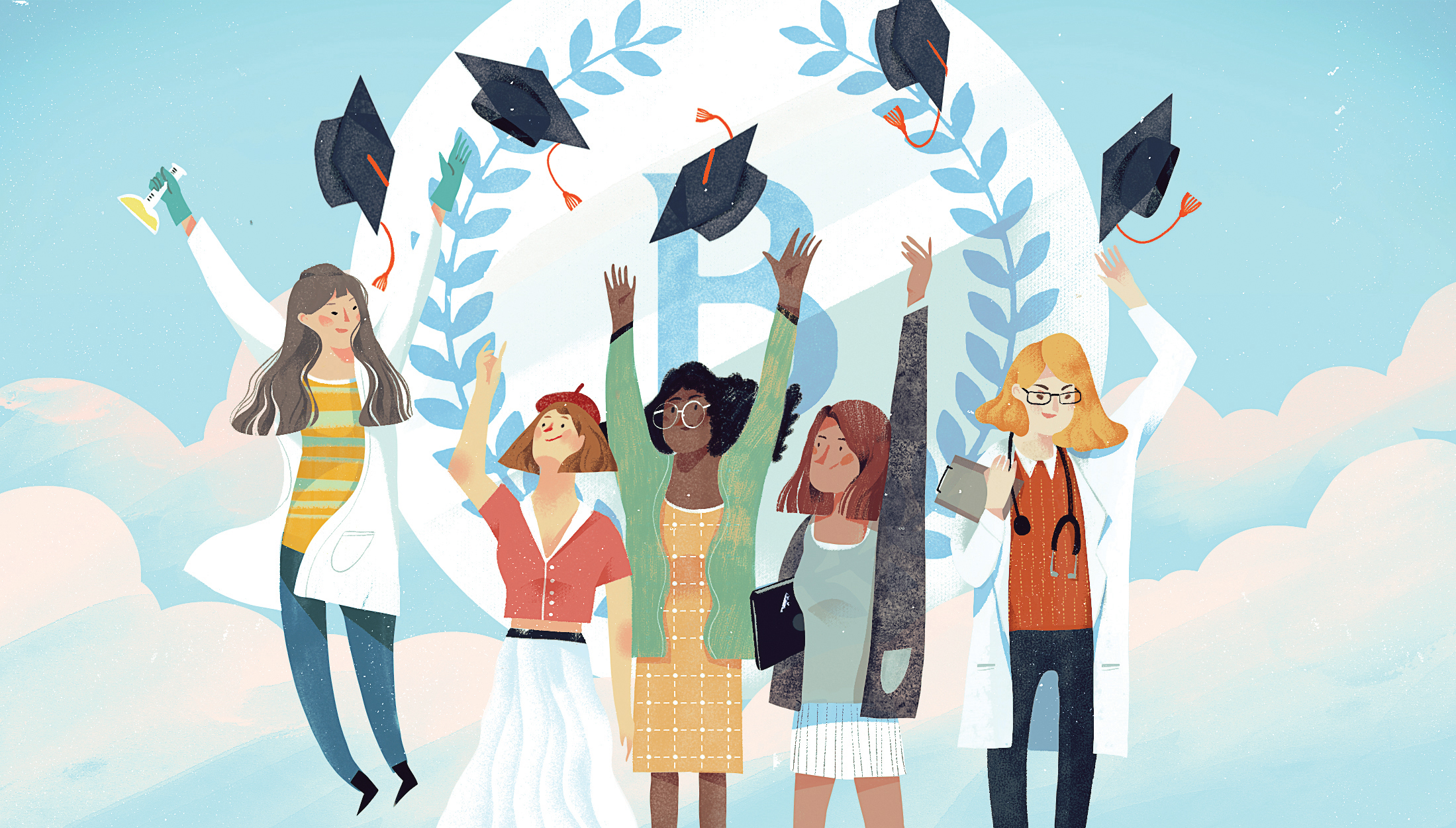 BOP
For out-of-state students, Barnard offers the Barnard Opportunity Program (BOP), providing access to a Barnard education for high-achieving students from disadvantaged backgrounds. BOP is essentially the same as HEOP but for students who come from outside New York State. Students in BOP benefit from the same resources and opportunities as HEOP Scholars. As with HEOP, students apply to this program as part of their application to Barnard; the Opportunity Programs office works jointly with the Admissions office in admitting them.
Chemistry major and BOP student Jessica Glynn '20, who won the Student Oral Presentation Competition in the biological sciences at this year's Annual CSTEP Statewide Student Conference, admits she originally underestimated New York City's living costs and the challenge of being miles away from family in San Diego. Thankfully, with the help of employment and campus community provided by BOP, she was able to find her footing. As a first-generation student, Glynn now sees herself as a translator for others in the program who could use assistance with various aspects of campus life. "BOP aims to provide equity to a campus that bolsters equality and provides counseling, tutoring, social networks, and sometimes food," Glynn explains. She also hopes more people will become aware of the program so that more out-of-state students in need, like her, can benefit from a Barnard education. While investigating colleges, "BOP made Barnard stand out to me," she says. "If I could receive financial and academic support, why shouldn't I attend an elite college?"
Students in HEOP, CSTEP, and BOP don't just graduate at a higher rate; they also graduate with 16 percent more natural science degrees (thanks to CSTEP) compared to the average Barnard student. Since 2013, nearly 50 percent have continued on to graduate or medical school. Sosa, for instance, plans to enroll in a graduate program, and Hachicho has her eyes set on medical school. The Opportunity Programs, and the networks they help create, will be with them every step of the way.