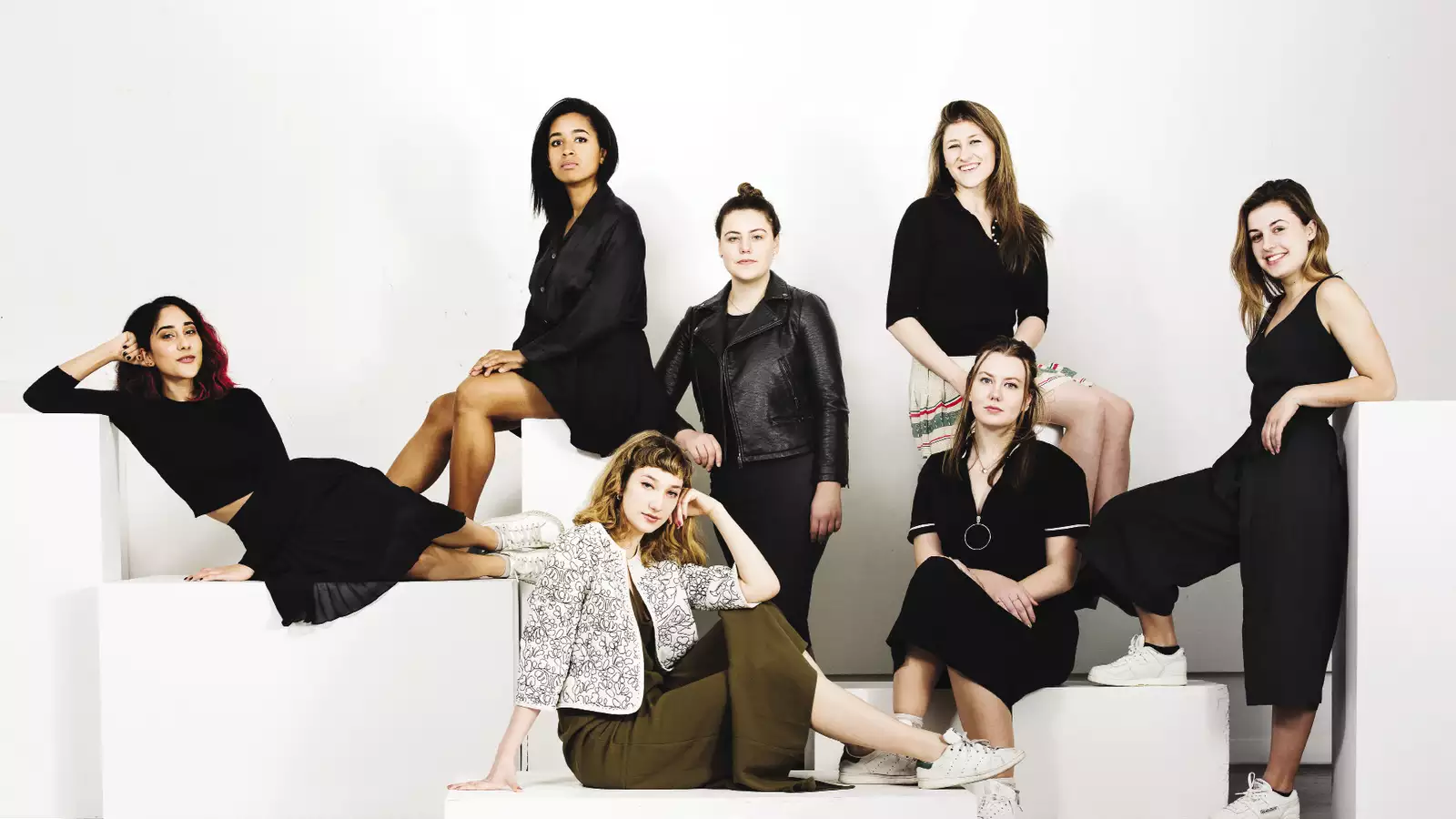 Hoot is a fashion magazine produced by Barnard students that embraces all races, body types, and sexualities. The magazine has received recognition from prominent voices in the world of fashion for challenging industry norms. Harper's Bazaar recently named Hoot one of "the rising feminist magazines you need to start reading."
With its essays and photography, the magazine tackles issues of diversity and inclusion in the fashion industry. Editor-in-chief Anisa Tavangar '18, a style guru on campus known for her sparkle culottes and fire-engine red hair, uses models who are students at Barnard or Columbia and often have never modeled before.
Rather than subscribe to the narrow view of beauty promoted by the fashion industry, Hoot invests in difference, says fashion director Sloane Gustafson '18: "I think it is important to critically engage with ideas that have been ignored or are not yet considered fashionable by the larger fashion industry."
Last semester, Hoot 's theme was "the ability to be," inspired by singer Solange Knowles' recent album A Seat at the Table. The content focused on going out in the world as your "authentic self." Essays discussed the way clothing is gendered and how social consciousness functions in the fashion industry. The spring issue focuses on the word "radical" and features Muslim students in hijab.
Other print magazines on campus include The Barnard Bulletin, founded in 1901 as a newspaper and now a magazine about style, politics, health, and the arts. There is also Echoes, a literary magazine that showcases students' written and visual work.
Hoot, which was founded in 2009, publishes two print issues a year as well as online content. The staff, made up of Barnard and Columbia students, hosts workshops to teach fellow students about fashion writing, styling, and photography.
The magazine is distinctly Barnard, with most photo shoots held on the upper floors of the Diana Center, where natural light is plentiful and the white walls provide the perfect backdrop. Barnard inspires the voice of the magazine as well. Says Tavangar, "I'm so glad that I'm in an environment academically where diversity is such an integrated part of my life, and to be on a campus where it is something that people really care about." •