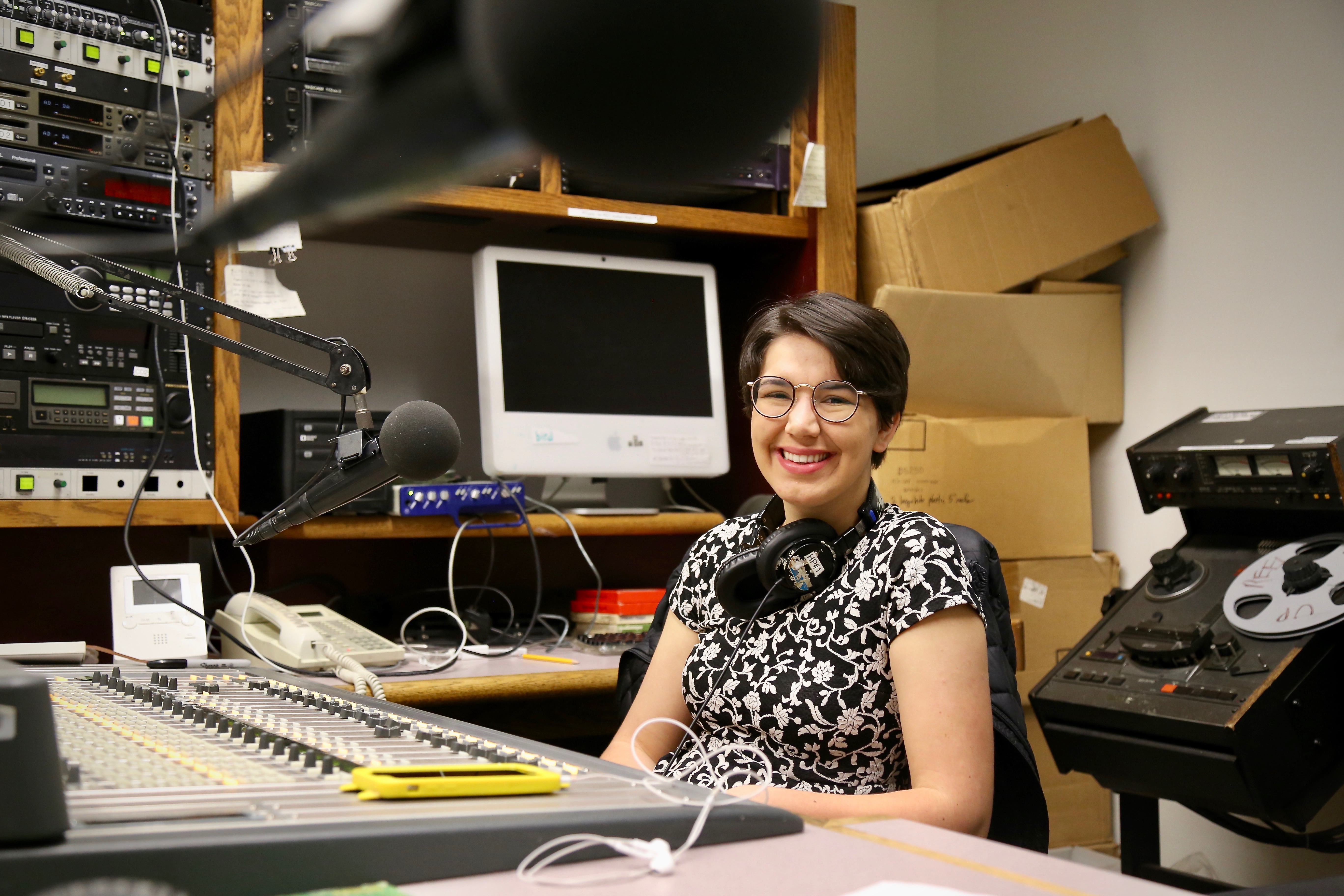 Tell us a little bit about your job.
"I'm an intern with the Social Media Department at WNYC, which has been really exciting and interesting. I get to write all sorts of posts and statements about their work. In addition, Beyond Barnard helped me secure an internship in production of radio with NPR West."
Any advice for students in your field who are looking for an internship?
"My advice is to find a group on campus that is doing what you want to be doing and start doing it right now."
How did you use Beyond Barnard's resources to help you prepare for and secure your internship?
"Beyond Barnard was really great at giving me the specific language that could make my experience sound even more exciting and compelling. In addition, Beyond Barnard helped me with the interview process, which was really important for something like NPR or public radio, because you need to communicate that you're going to be a really great addition to their team. I was encouraged to let my personality shine through. Beyond Barnard also connected me with an amazing mentor in my field. She is currently a producer at The New York Times; we were able to meet with her for coffee, and she offered very personalized advice and even read over my cover letters."
Check out Maddie's video interview at Beyond Barnard's Instagram page (@beyondbarnard). Remember that students and alumnae can always make an appointment and find more resources by logging in to Handshake.