On Sunday nights at 10, a rousing fusion of hits — from the Irish rock band the Cranberries or from Mumbai's legendary pop star Asha Puthli — can be heard on Shabash, Bualadh Bos, a cross-cultural radio show broadcast on Barnard's WBAR radio station.
Mixing beats behind the scenes are hosts Georgia Dillane '25 and Tanvi Krishnamurthy '25, whose show connects their respective Irish and Indian roots to reflect on cultural identities beyond the legacy of British colonialism.
Even with the latest hits on their playlists — the show has featured songs by popular artists like M.I.A., Sinéad O'Connor, pigbaby, and Charli XCX — Dillane and Krishnamurthy also embrace the generational sounds from their parents, grandparents, and great-grandparents, all of whom lived through British occupation and the aftermath of independence. This eclectic blend offers listeners a diverse range of musical experiences.
"Not all of the music we play is inherently political in nature or directly contends with dismantling colonial narratives," said Krishnamurthy, a sociology major. "But it always prioritizes the perspectives of Irish and Desi artists."
The name of the radio show illustrates Dillane and Krishnamurthy's anti-colonial activism by rejecting the use of English entirely. Instead, they combine the Hindi word shabash — a phrase akin to "well done" — with the Irish bualadh bos, which translates to "clap your hands." Dillane, an architecture major, explained that "both of these terms are naturally used in relation to music and performance, which is why we found it fitting for the show."
Dillane and Krishnamurthy attribute their musical activism to their First-Year Experience at Barnard. They each took the course Lives in Translation, taught by First-Year Writing lecturer Duygu Oya Ula, which expanded their understanding of how colonial narratives weaponize art forms and manufacture a false understanding of cultures. Dillane began to explore other courses that traced how the colonization of land impacts global communities, while Krishnamurthy examined the effects of colonialism on identity in Transnationalism, Citizenship, and Belonging, instructed by associate professor of sociology Randa Serhan.
Listen, below, to a curated playlist featuring some of Dillane and Krishnamurthy's favorite songs. And then read their Students Share essay to learn more about Shabash, Bualadh Bos.
---
We believe that the simple act of sharing music from our communities promotes and preserves our cultural histories in an industry that continually reinforces Western history and values, which are surely abetted by colonial narratives. A lot of what we learn on our show points to the generational experiences of colonialism held by our families and, many times, a lot of what we discuss comes directly from them.
In February 2022, Shabash, Bualadh Bos came into existence as a last-minute decision. On the due date of the WBAR DJ application, we decided that we would do a show together — but we didn't know which kind of a show. We thought about how Irish and Indian music could be played together and realized that the two were compatible when considering that they both shared a history of British occupation. Suddenly, we had ourselves an idea for the show.
This led us to begin using music as a way to examine how colonial narratives continue to have relevance in our respective countries, Ireland and India. The show offers us an opportunity to learn how modern artists are dealing with these narratives today as well as how artists in the past may have used their creations to push back. We've also been able to invite our friends and the Barnard community to Shabash, Bualadh Bos. Many of our guests come from countries with imperial histories and [help to] elevate the anti-colonial conversations — by broadening the scope of music, history, and collaboration — on our show.
While the specific histories of British occupation in India and Ireland differ, they both hit on similarly drastic and destabilizing effects of colonialism: massive physical and political restructuring of nations, immense social upheaval manipulated by colonial overseers, and — most special to us — unique protest movements that actively fought against the regimes of the British Empire.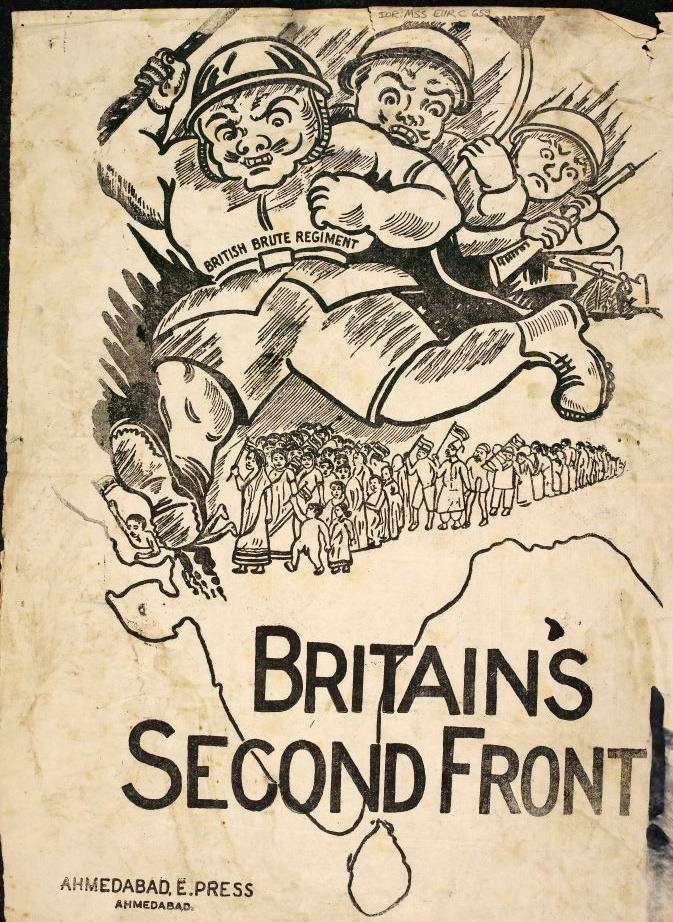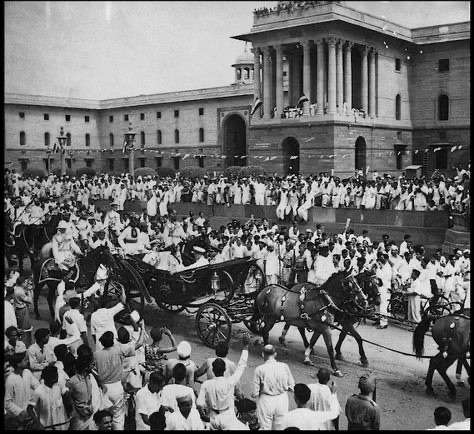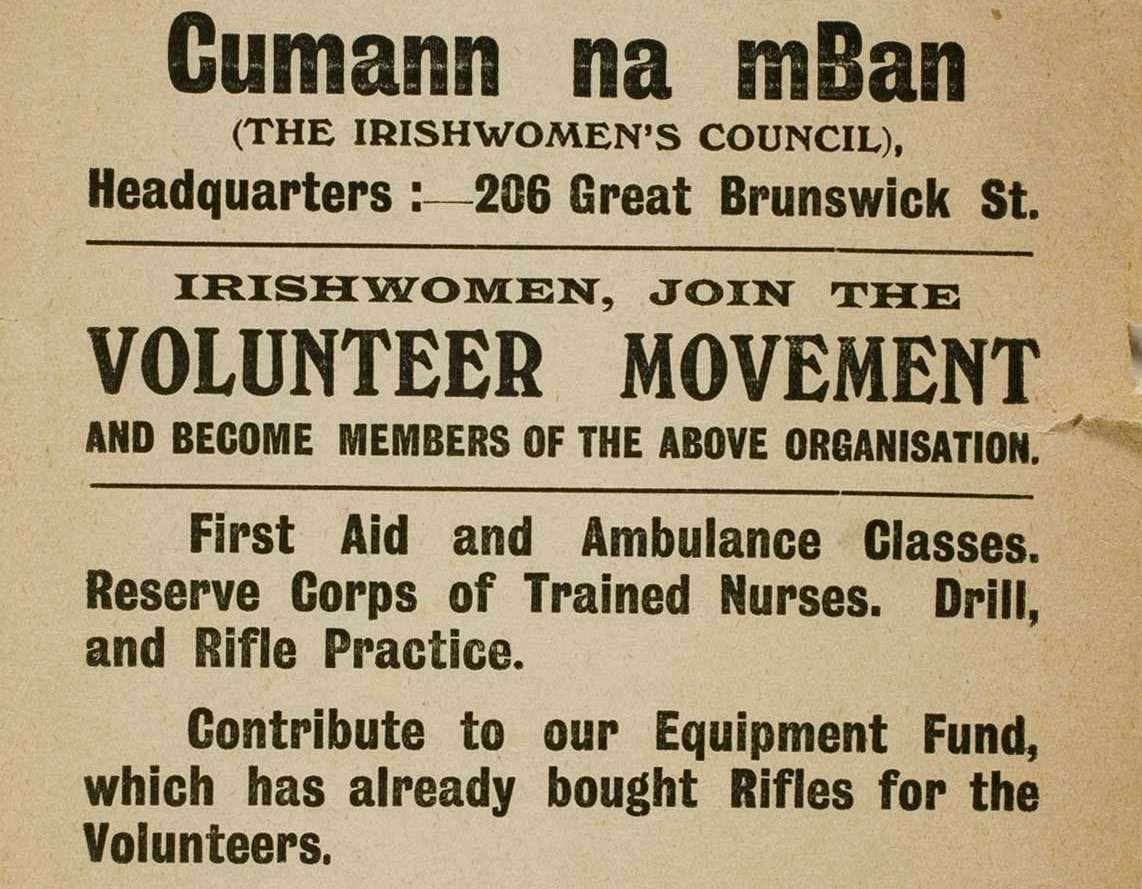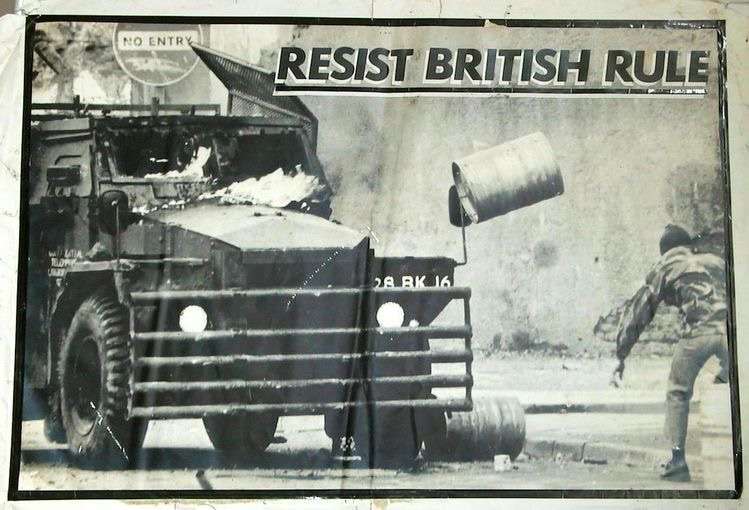 Indian Anti-British propaganda poster, circa 1942, entitled "Britain's Second Front." Artist/source unknown.
Photograph of last British Viceroy of India leaving the country in 1947, taken by Homai Vyarawalla, India's first female photojournalist.
Advertisement for the Cumann na mBan, an Irish republican women's paramilitary group focused on Irish liberation and providing aid to the Irish Republic Army (IRA) and other Irish paramilitaries. Source unknown.
An Irish Republican poster calling on nationalists to resist British control of Northern Ireland, circa 1970s. Source unknown.
We have found a lot of excitement in exploring how the people of Ireland and India in the 20th century combated British occupation. One of the most inspirational parts of doing our show is digging through archival documents and photographs to see the particularities of how our people chose to fight back — whether it was through newspaper advertisements, graffiti, paramilitary groups, art, cultural revival, or political action. In a way, Shabash, Bualadh Bos has become a part of this movement.
We also regularly broadcast sets dedicated to protest music from across the globe. Since anti-colonial activism can come in forms of protest, ideological dissemination, or diaspora, we find it rewarding to focus solely on the role of music in this kind of activism. We look at protest music from different time periods and places, including American labor union folk songs, South African anti-apartheid jazz, and lots in between.
For WBAR, music is a form of expression, and our show — which serves as an extension of our own Irish and Indian identities —  is the vessel for those cultures and people who refuse to be silenced.