[Above photo: Tang at the Ivy League Invitational in Princeton, N.J., on April 7, 2019]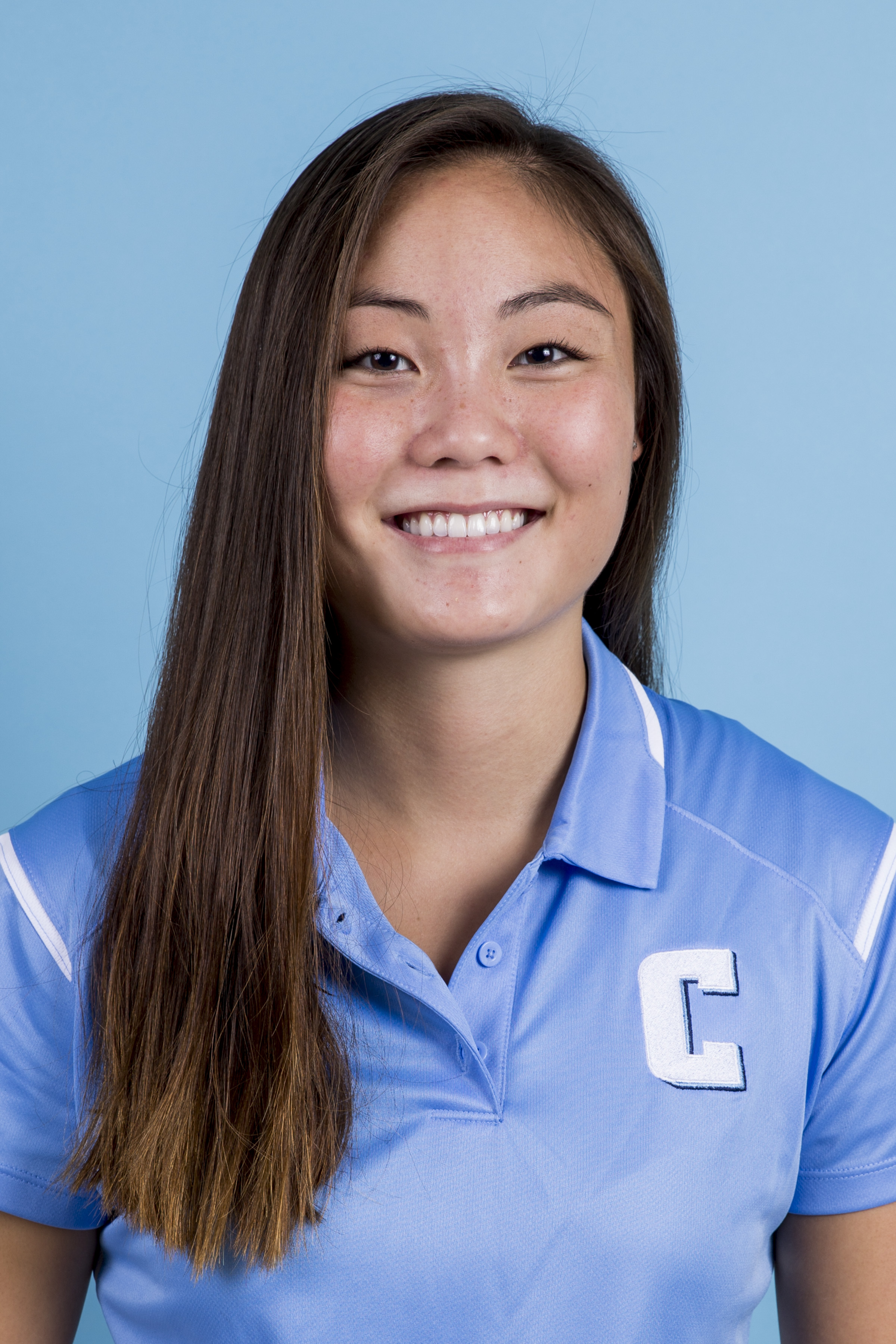 Philadelphia native Nina Tang '20, a Women's Crew team member, is as dedicated to her sport as she is to her academics. A unique partnership with Columbia University allows rowers like Tang to compete in NCAA Division I athletics. This arrangement, which was established in 1983 through the Columbia-Barnard Athletic Consortium, makes Barnard the only women's college whose students compete in D-I tournaments, via the Ivy League Athletic Conference.

The cellular/molecular biology major and psychology minor is on the pre-medical track and balances the rigor of her Barnard academics and the demanding schedule of her sport with the support of teammates, whom Tang said push her to be the best version of herself. After Barnard, Tang hopes to continue her research in microbiology. Learn more about Tang in this "Barnard's Got Game" Q&A.
Why are you majoring in cellular/molecular biology?
I have always been fascinated by the sciences, particularly the study of infectious diseases. The cellular/molecular biology major has given me the skills necessary to secure research positions studying bacterial symbionts, Lyme disease, and now, antibiotic-resistant bacteria. Minoring in psychology allows me to study science from a different angle, focusing less on the hard and clear principles and more on the humanity in each patient. I'm excited to apply my studies in biology and psychology at Barnard to my pursuits of an M.D./Ph.D. and future career in infectious disease research and clinical practice.
How does being an athlete inform your college experience? 
Rowing has set a standard for me of what discipline and dedication look like. For my teammates and me, it means waking up early enough to see the sun rise as we drive across the George Washington Bridge, running to our morning classes, and spending countless hours each day nursing sore muscles. We find the energy and desire to repeat this cycle because it brings us a unique happiness. As a part of the Women's Rowing team and the larger Columbia-Barnard Athletics community, I am surrounded by passionate and ambitious people who continue to push me further. I am inspired by my teammates to row harder, study better, and immerse myself further in my own professional pursuits.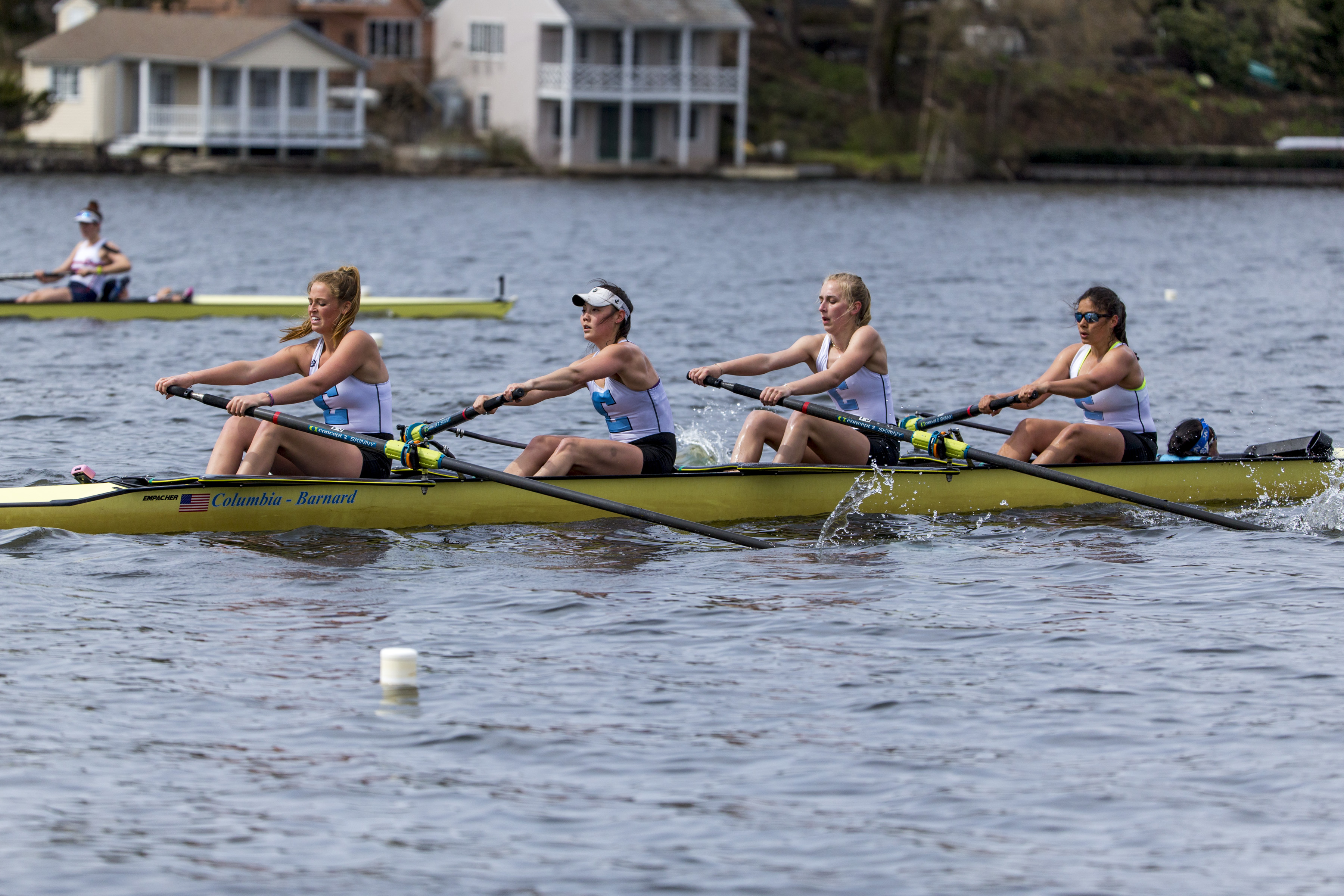 What inspired you to become a rower? 
I began rowing [in the ninth grade of high school] out of desperation, to find a more community-oriented sport. After nine years of competitive swimming, I wanted to escape the pool and engage in a sport that emphasized teamwork and cooperation. I surprised myself with how quickly I fell in love with rowing. From the first time that I sat in a boat, I was enamored with the strange combination of power and balance that was necessary to both move a boat and maneuver it well. Clearly I haven't gotten sick of it yet!
What are your passions outside of crew and classes?
I spend most of my time uptown at the Columbia University Irving Medical Center, conducting microbiology research on antibiotic-resistant bacteria. I've always found comfort in structure. I love having a clear practice schedule to plan my classes and research activities. I enjoy organizing my time so that regardless of my workload with classes, I can devote my full attention to rowing during practice time and research while at the lab.
What are your postgraduation plans?
I plan to continue microbiology research, although I haven't decided if this will be with the National Institutes of Health (NIH) or an international organization. Eventually, I hope to pursue an M.D./Ph.D. program to become a clinician-researcher specializing in infectious diseases.
— DANIELLE SLEPYAN '22