[Photo: Valerie Schwarz Mason in her days as Barnard Bears' team captain (above, photo by Chris Sheridan, courtesy of Marian Rosenwasser) and today.]
Before her legal career's impressive trajectory took shape, Valerie Schwarz Mason '80 did her senior thesis as a political science major on Title IX, which came as no surprise to fellow student-athletes on the Barnard Bears teams that had formed soon after the landmark law's passing. "It combined my interest in women's athletics and politics," said Mason. The passage of Title IX as part of the Educational Amendments of 1972 required any educational institution that received federal funding to spend proportionally on programming for men and women — and that included athletics.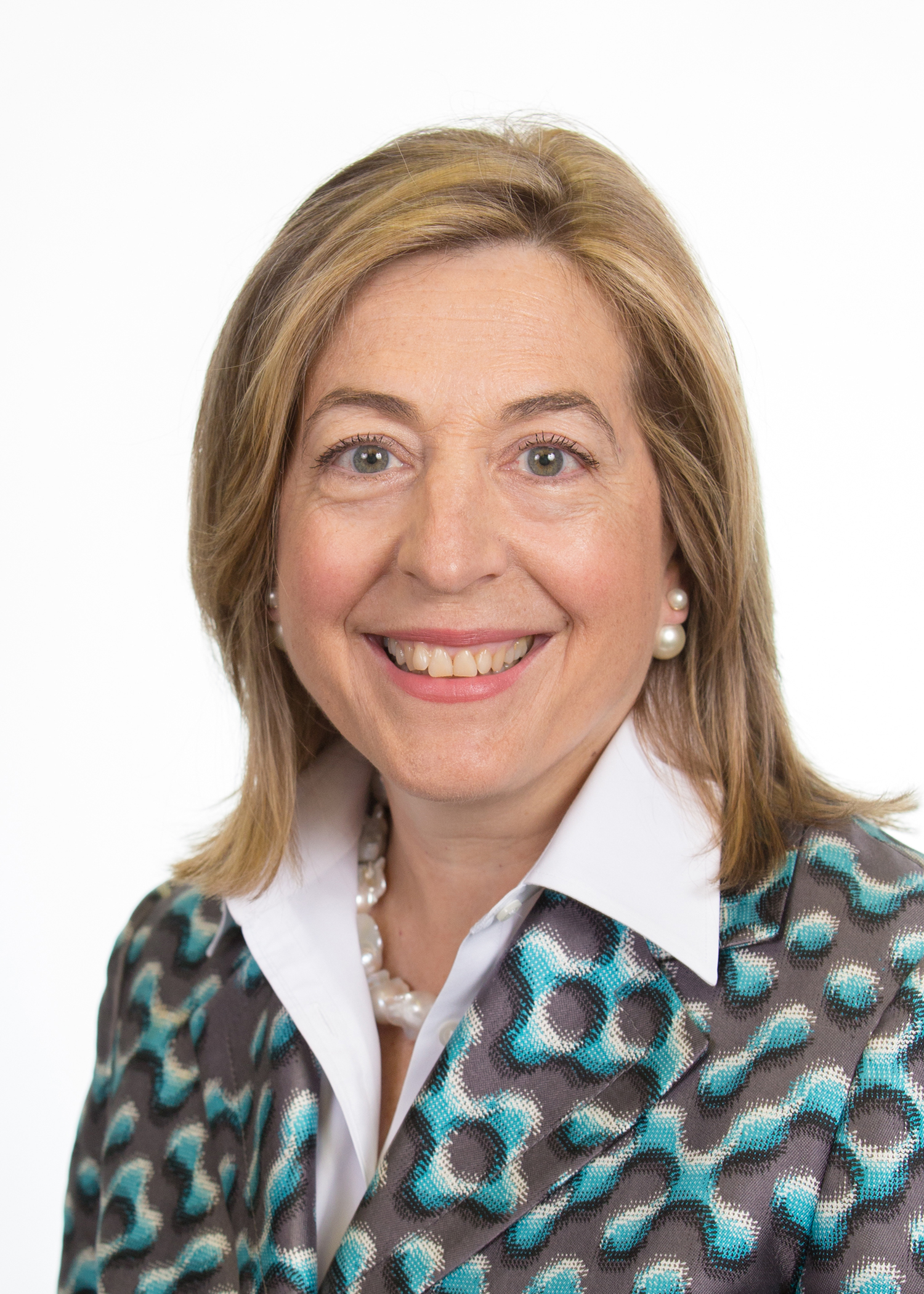 Now a partner in the banking and finance department at Otterbourg, P.C., a New York law firm, Mason deals with especially complex and knotty issues in the financial sphere while maintaining a commitment to community causes. She was recognized as a "Woman of Distinction" by the New York State Assembly for her community activities and received an "Our Town Thanks You" award from Our Town newspaper in 2019. Such professional accomplishment wasn't a given for Mason, a first-generation college student from Astoria, Queens, who came from a working-class background.
    
"All my success today is rooted in what I did at the College, " said Mason, who's married and has an adult son.
    
Mason was one of the original Barnard Bears, athletes who played for the College from 1975 to 1985, before the current Columbia-Barnard Athletic Consortium agreement enabled Barnard students to compete on Columbia's Division I teams. The Bears were initially three teams (basketball, swimming, and volleyball) funded by $10,000 from student fees that were approved by student government for an intercollegiate athletics program. By 1978, the program had grown to include five more teams (archery, crew, fencing, tennis, and track/cross country) and a budget of $60,000, funded by the College.
    
Mason had played competitive high school tennis at Long Island City High School, so she was surprised when she got to Barnard to find that while Barnard had three athletic teams, "there was no well-established athletic program." Students in the advanced tennis classes participated in isolated tournaments without any conditioning or preparation for such competition, according to former athletic director and tennis coach Marian Rosenwasser. Determined to play, Mason joined one of Barnard's newly formed tennis teams in 1976, undaunted by the 6 a.m. practices. (Her devoted father drove her to campus until Mason — who started as a commuter — got a dorm room.)
    
"I got involved with the beginning of women's athletics," said Mason. "I met all these amazing girls who were tennis players, swimmers, basketball players, and ran track." It didn't matter that the students played different sports: What mattered were the strong bonds formed by the tight-knit Bears.
Mason's dedication to Barnard athletics went beyond the tennis courts. While acting as tennis team captain, she also joined the Bears athletics council. Mason remains a fan of Rosenwasser, who worked with Columbia to include its women students on the Barnard teams, which meant Barnard's athletes were able to practice and compete on the Columbia campus. Encouraged by Rosenwasser, Mason even applied for a Rhodes scholarship and was a finalist for that prestigious award.
    
Mason's experiences as an athlete directly led to additional leadership roles, including on the student council at the College and on panels in Washington, D.C., about women and athletics. 
    
Those experiences provided a strong foundation for Mason well beyond Barnard.     
"In the classroom and out of the classroom, when I got to law school, I was ready," said Mason. "I got confidence in myself. I learned to speak." She credits political science professor Dennis Dalton for being "the greatest influence on my worldview. I was just a kid from Queens. He opened my eyes. I just thought he was an amazing teacher."
    
Mason continues to give back, big time, to her community: She is a past president and current member of the board of directors of the Women's Prison Association & Home, Inc., a trustee of the Brick Presbyterian Church, president of the East 72nd Street Neighborhood Association, and in her second term on Manhattan's Community Board 8.
Despite past knee injuries, Mason remains involved with tennis. "I watch tennis every single day," she said, and has "run of the tournament" tickets to the U.S. Open in her native borough. She also attends at least one other Grand Slam tournament — Wimbledon, the Australian Open, or the French Open — once a year.
As an "avid fan," Mason recognizes that the success women's tennis has achieved in terms of equal prize money and media coverage has taken continued hard work and advocacy. "Standing on the shoulders of Billie Jean King, Venus [Williams'] advocacy and commitment almost single-handedly resulted in the achievement of equal prize money for women at Wimbledon," said Mason. "It was an honor to meet [Williams] in the offseason recently and thank her for her contribution to promoting equal pay for women in sport."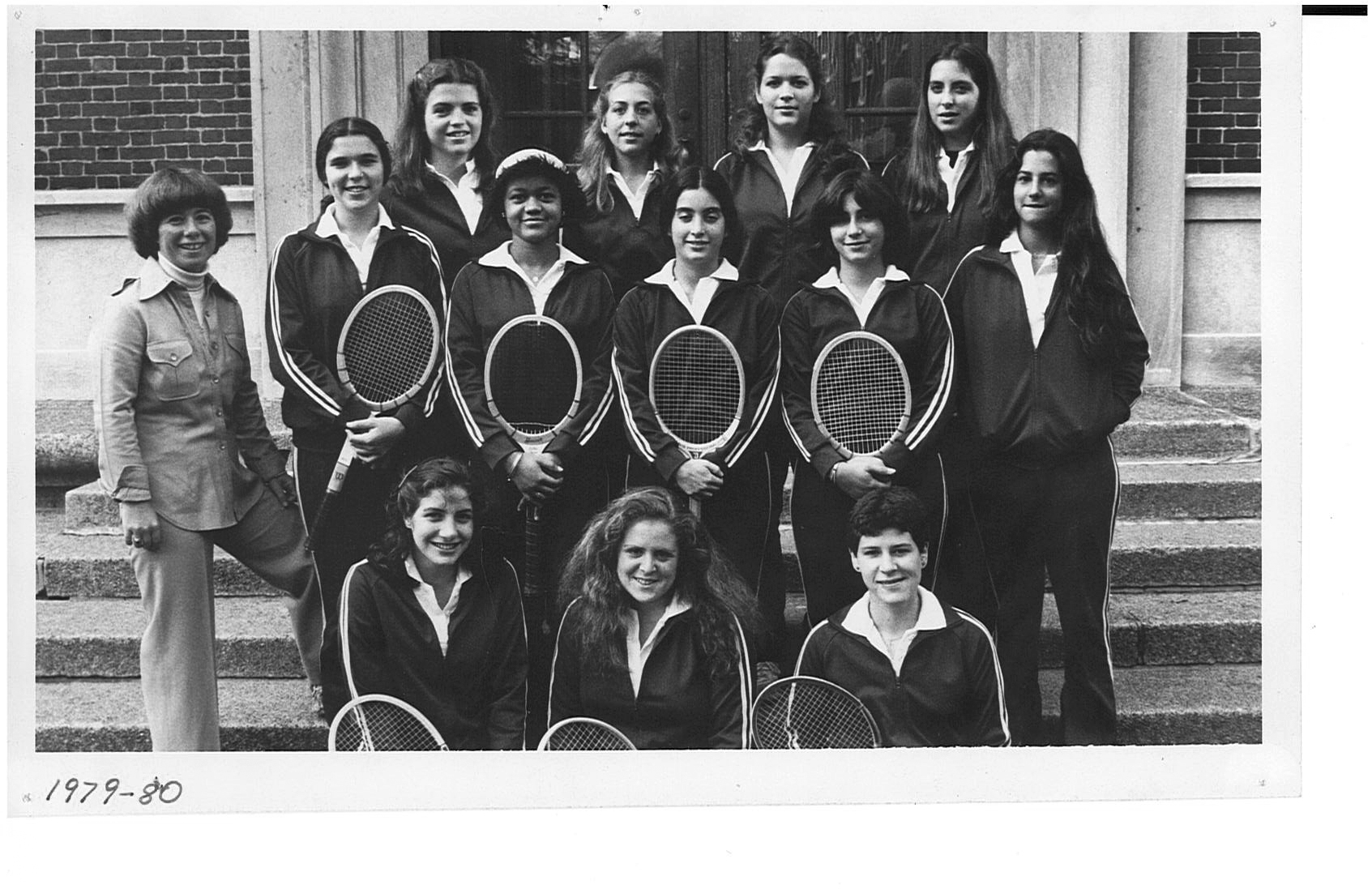 — MERRI ROSENBERG '78