In the weeks following the killing of George Floyd, protests erupted across the globe, with demonstrators calling for the United States to confront its ingrained history of systemic racism. What followed was a powerful movement that led to proposed policy changes, such as the Minneapolis City Council's vote to dismantle the Minneapolis Police Department and the unprecedented reduction in funding to the Los Angeles Police Department by the city's mayor.
At Barnard, there's work to be done too. In a letter to the community, Vice President for Diversity, Equity, and Inclusion Ariana González Stokas shared an overview of the ongoing anti-racism initiatives at Barnard, extended an invitation for community members to participate in the work of racial justice in their own lives, and provided several resources designed to aid the fight for justice. 
"When we say we take a stand against systemic racism and white supremacy, we must commit and recommit ourselves to the identification and elimination of those systems, behaviors, and beliefs in our own 'homes,' which, often with casual unawareness, traffic in anti-Blackness, oppression, and class hierarchies," Stokas wrote. "This work, the work of anti-racism, must begin within each of us and within the communities where we live. [...] I encourage all of you to have hope that together we can create new possible worlds beyond racial violence."
Political leader Stacey Abrams touched on these themes during her conversation with President Sian Leah Beilock at the inaugural installment of the Insights: Powered by Barnard series on May 28, where she reminded everyone of the power of the vote. "If your vote didn't matter, they wouldn't be working so hard to stop people from voting. The moment you make [the decision that your vote doesn't matter], you're not only deciding it for you, you're deciding it for someone who either didn't know they had a choice, or who were blocked from exercising that choice, or who simply doesn't get a voice in our society," Abrams said.
The live streamed conversation between the president and Abrams drew more than 950 Barnard students and alumnae. Its timing during the pandemic led Abrams to note that "democracy does not take a break because of catastrophe." She encouraged all those in attendance to use their voices to make their values known and help shape the public dialogue around big issues. 
In response to the unrest that swept the country, President Beilock published an open letter to the community denouncing anti-Black violence, in which she called on each and every individual to commit to anti-racism practices. "Every institution, including our own, has work to do here," Beilock wrote. "Our educational mission demands that we speak up when we see violence against other human beings and relentlessly commit to the creation of a more just society."
In the spirit of Abrams', Beilock's, and Stokas' charges, members of the Barnard College community have stepped up to lead protests, disseminate vital information, raise money for bail funds, and expose injustice in all its forms. Below, hear from eight Barnard students and alumnae about the work that they're doing to champion the Black Lives Matter movement and to uplift Black voices during this national reckoning.
Zine Creators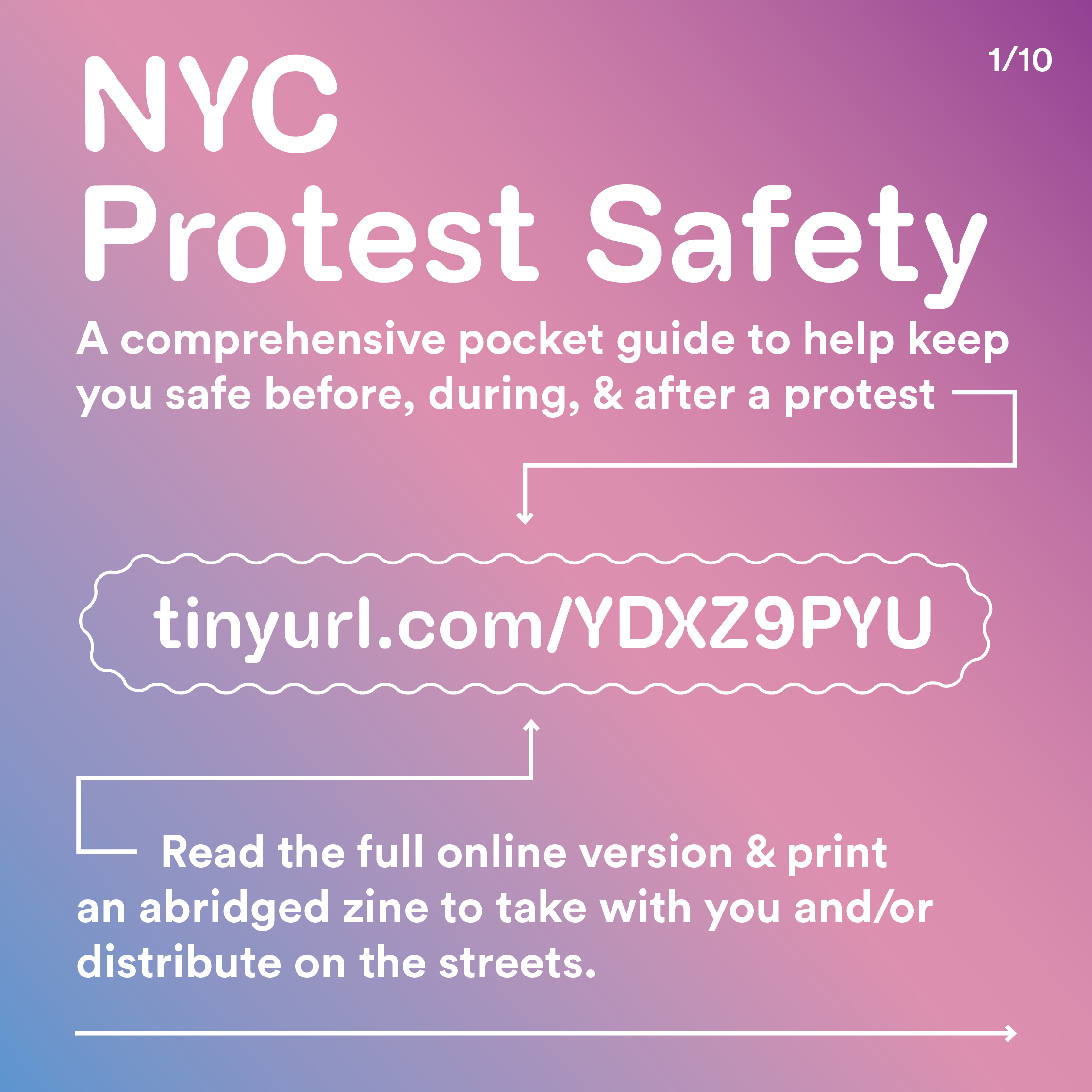 "We made this zine to compile and centralize dozens of helpful protest guides that we saw floating around social media. We recognized the importance of having a physical resource so protestors can easily access crucial safety information when cell phones aren't always an option. This is why we created a printable version of the zine in addition to the digital version. We see this as one small part of a larger collective effort of healers, leaders, thinkers, and organizers who are fighting against racist police forces, white supremacy, and state-sanctioned violence against Black communities. We unequivocally believe that Black Lives Matter." — Mia Ciallella '19, Yisel Garcia '19, and Suze Myers '16
Youth Organizer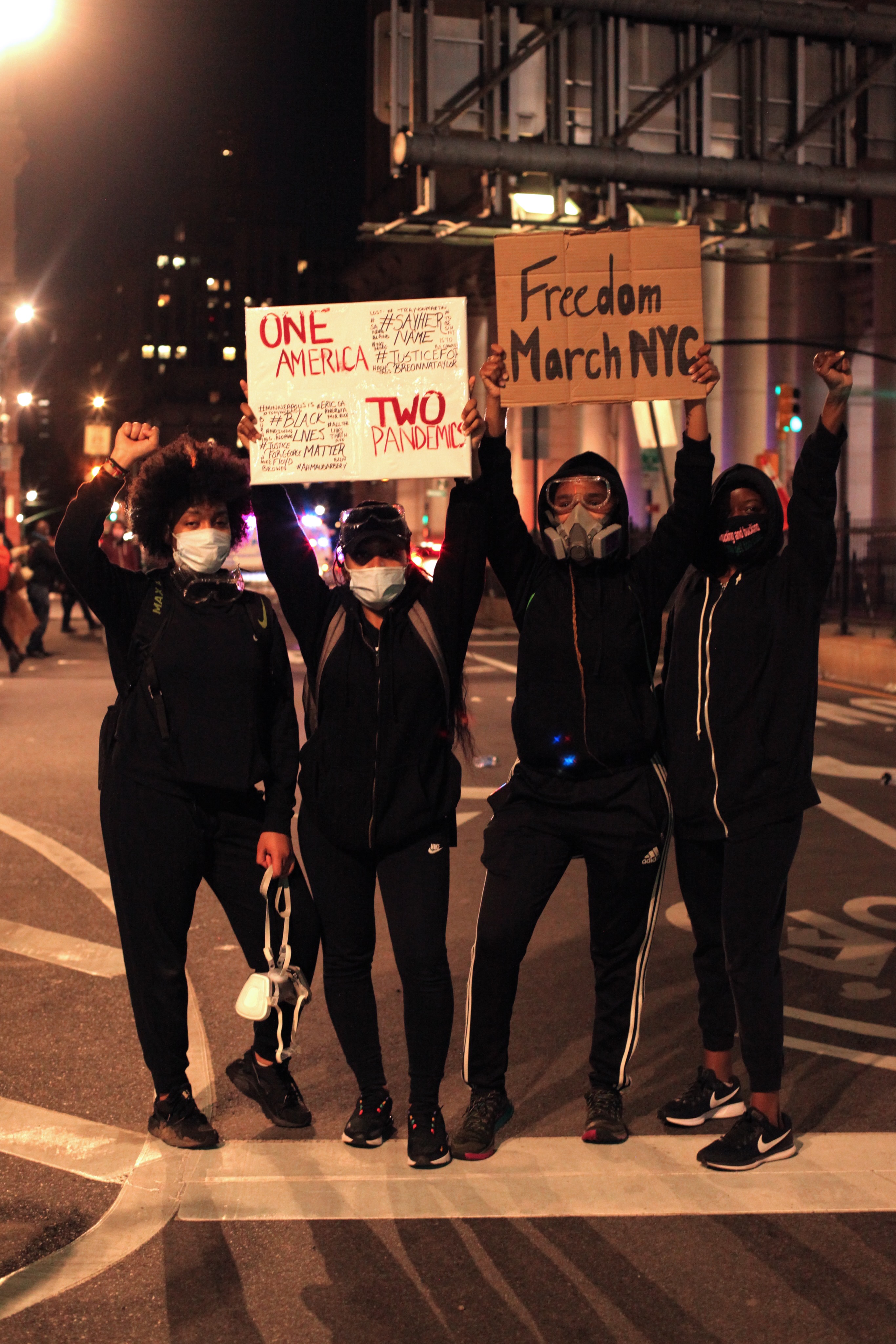 In late May, Nialah Edari '17 and Chelsea Miller CC'18 organized one of the largest peaceful youth protests in the city.

"Chelsea and I originally wanted to go to Minneapolis and join protesters there. However, we saw posts about Minneapolis organizers asking that outsiders do not come in unless they are bringing requested resources and skills. Chelsea and I respected those requests and the next day, May 30, she went out to protest in Brooklyn. I knew I wanted to do something, so on May 31 I asked Chelsea what her plans were and if she knew of any marches that day. She didn't, and I told her why don't we create our own march? We believed it was important to take control of our narrative. We heard what happened in Minneapolis with white supremacist infiltrating the protests. She made the flyer and posted it at 11:45 a.m. that day and the march took place at 8 p.m. This was also the 99th anniversary of the Black Wall Street bombing in Tulsa Oklahoma, so this march had historical significance for us." — Nialah Edari '17

Their protest group, Freedom March NYC, is also fundraising to support organizers with training and protestors with supplies. Hear more from Edari and Miller in this video.
Justice Journalist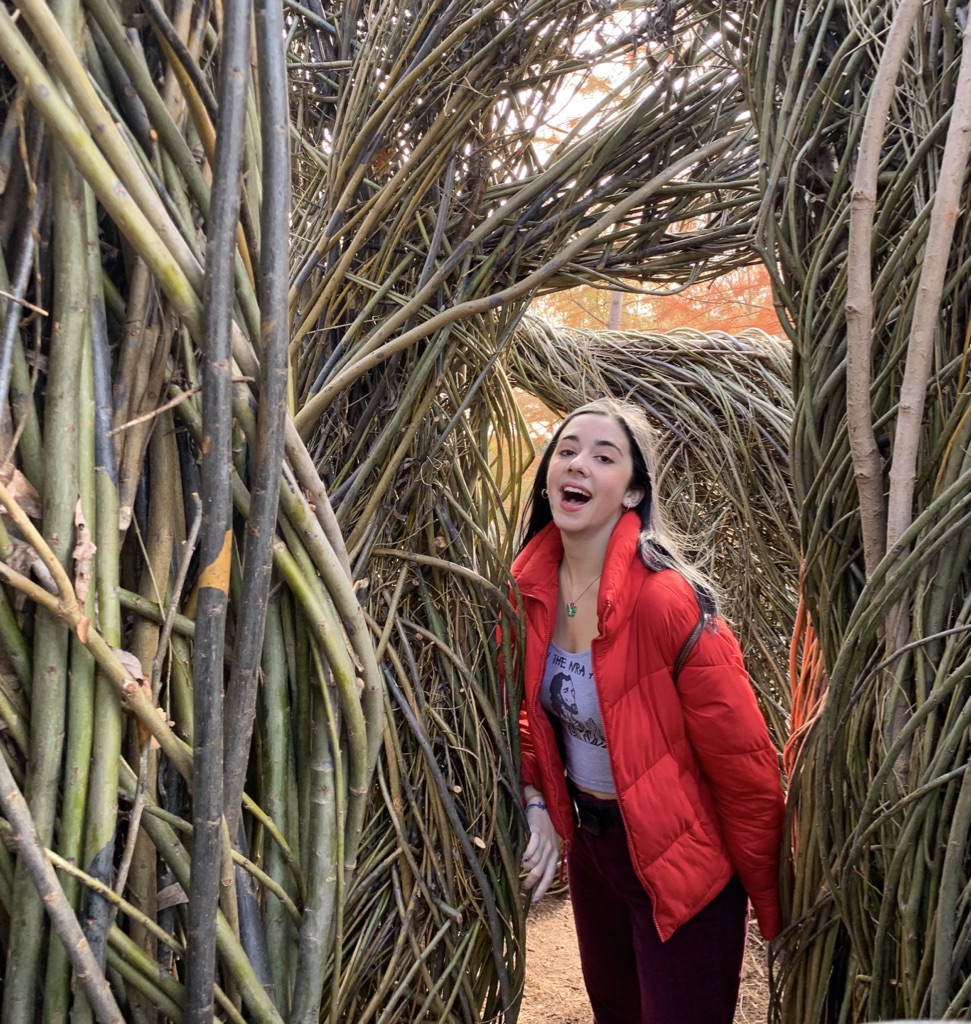 In June, incoming student Nina Lavezzo-Stecopoulos '24 won a Robert F. Kennedy human rights award for her reporting on racial disparities in how her school district handles suspensions.

"Iowa is the third worst state in the nation for Black vs. white disparities in prisons, and this impacts students as well. I have had many discussions with my peers about racist things that occur at my high school, and the school-to-prison pipeline has been a common theme in those discussions. The American school system pushes Black students out of school and into prisons. I needed my peers to be aware of how this was happening right in front of their eyes, without them ever noticing.

"My school's white administrators were not happy with the numbers and topics that were brought up in this piece, and standing up to them was difficult but worth it. I think the greatest reward from writing this piece is the hope that Iowa City High School will be a little less racist next year." — Nina Lavezzo-Stecopoulos '24
Lyrical Activist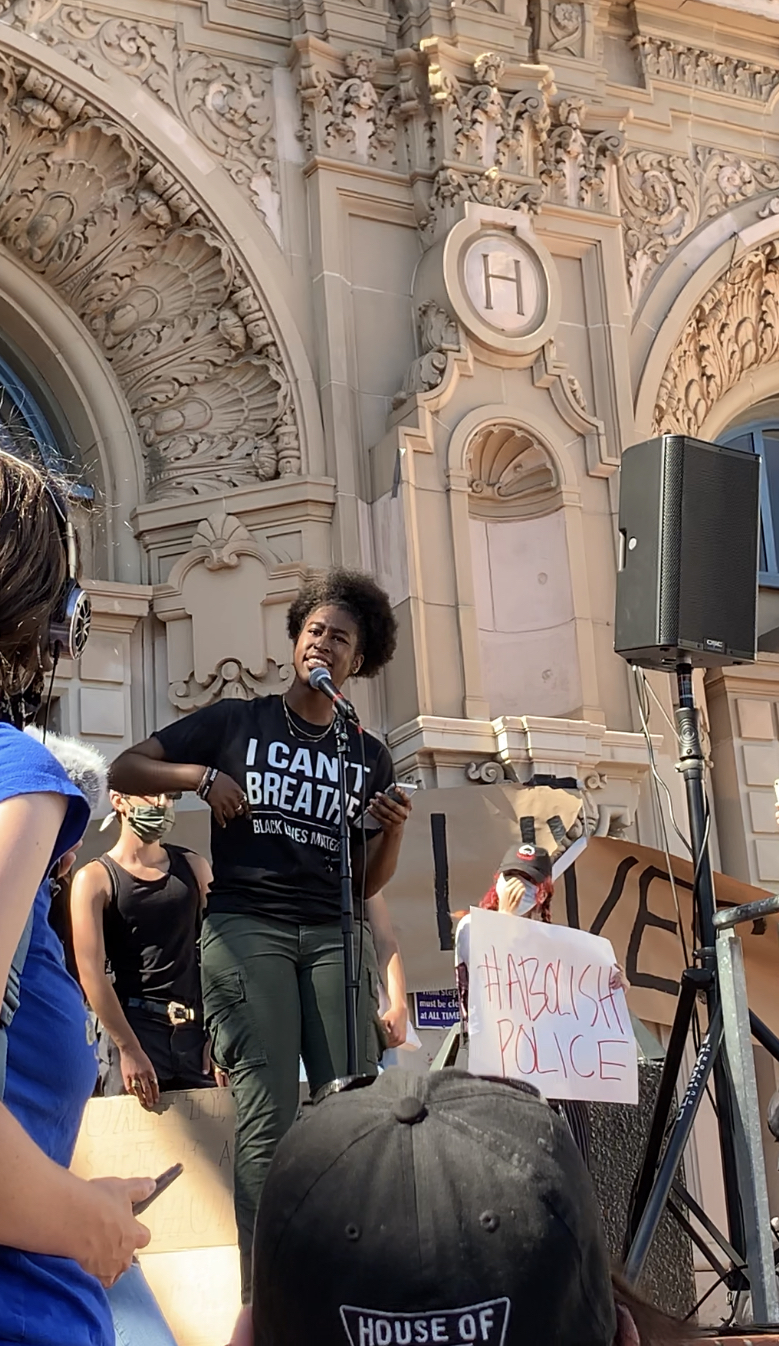 "Growing up, I saw the government make a punching bag out of my community. When I was about 10 years old, my 16-year-old cousin was gunned down by the police. My cousin, Leonard Bradley, never got justice — and this was before Black Lives Matter was even a thing. Recently, I was able to share a poem about that and help ignite a crowd at a protest with over 30,000 people and assist in leading the march in San Francisco. I also run the @fedup.movement, which talks about collective Black lives lost, especially from COVID-19 and police violence. One of the biggest challenges of my work is making sure to hold space for myself and practice self-care because activism work is a lot of emotional labor. However, what keeps me going and is most rewarding is getting to see how many people your words have touched and moved not only to tears but to action. It's interesting because I never really called myself an activist; activism for me was never a choice because I did what I had to do to survive. In my heart, I couldn't let my community keep suffering and not do anything." — Sabrina McFarland '23

McFarland won a 2019 Princeton Prize in Race Relations and is the 2019-2020 National Youth of the Year for Boys & Girls Clubs of America.
Legal Help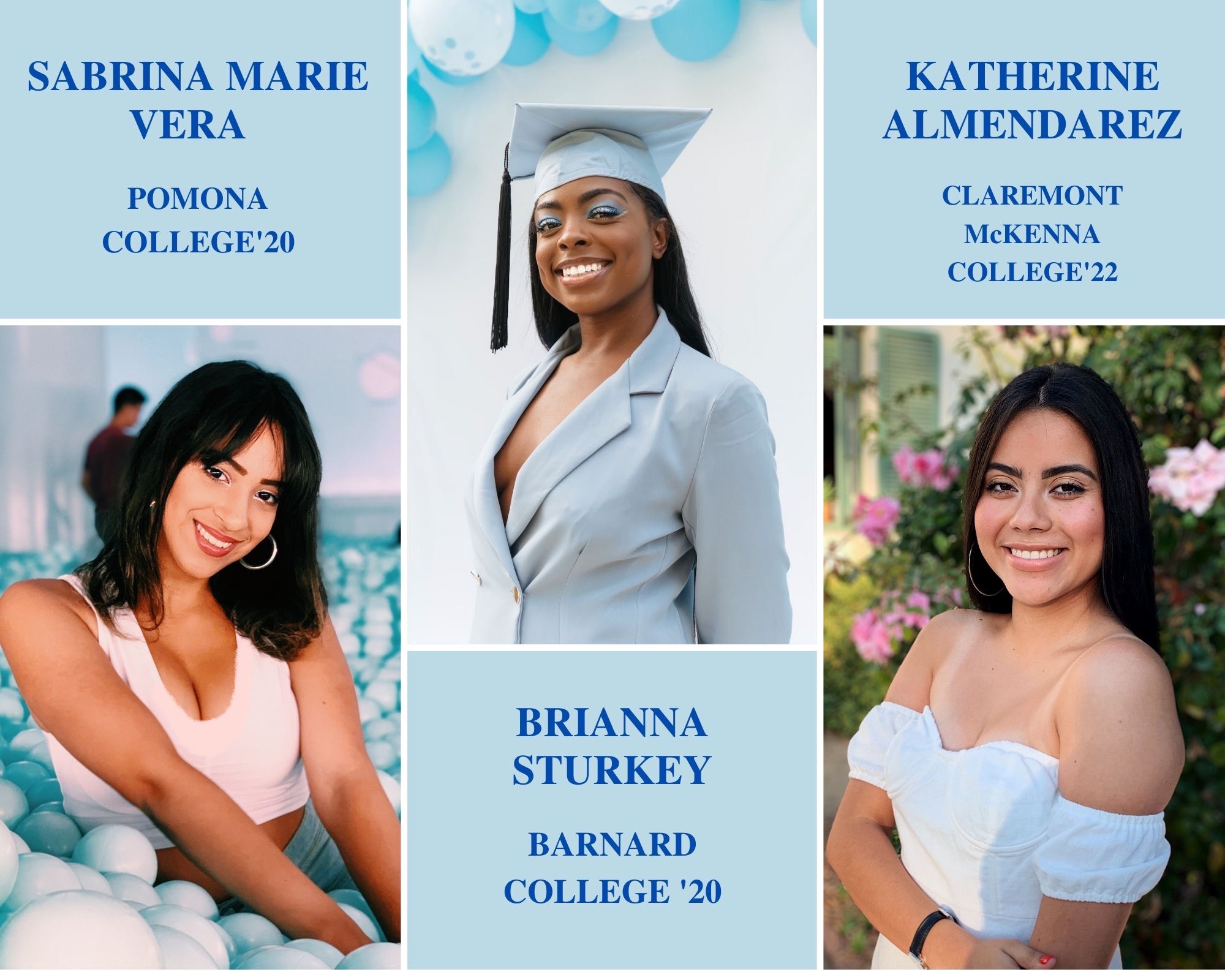 "Since the deaths of George Floyd and Breonna Taylor, over 11,000 protestors have been arrested nationwide. Watching the news, I realized that I was witnessing the United States, for the first time, publicly confront its long history of systemic racism and the consequences that have culminated from the failure to address this issue for the past 400 years. I was bombarded with online images of protestors being harassed, tased, and handcuffed for no reason by police officers who were supposed to 'protect and serve' them. However, the most horrific thing I remember was reading Donald Trump's tweet referring to these brave individuals that I was watching on TV as 'thugs.' It was at that moment, staring at Trump's tweet, that I came up with the idea and name for @thugs4humanity.

"I created this online platform with help my two close friends, Sabrina Marie Vera and Katherine Almendarez, with the mission of creating resource guides to inform protestors all over the country of their legal rights and to protect vulnerable populations such as undocumented/DACA individuals and LGBTQ+ community members from further police bruality. The purpose of Thugs 4 Humanity is to consolidate information into one comprehensive and easily shareable online document. Our core initiative is twofold: (1) collect and disperse legal aid information to protestors to ensure that they are well-informed of the rights they maintain while protesting and in the case they are arrested or unlawfully detained and (2) reclaim the word 'thug' and its history of painting protestors of color as uneducated, inherently violent, and ignorant. We want to take back this historically racist word and give it a new meaning with fresh power. Together, we are writing a new narrative of social justice, community organizing, rights consciousness, and an equitable fight for humanity created by and for all of us — thugs." — Brianna Sturkey '20 
Health Care Publisher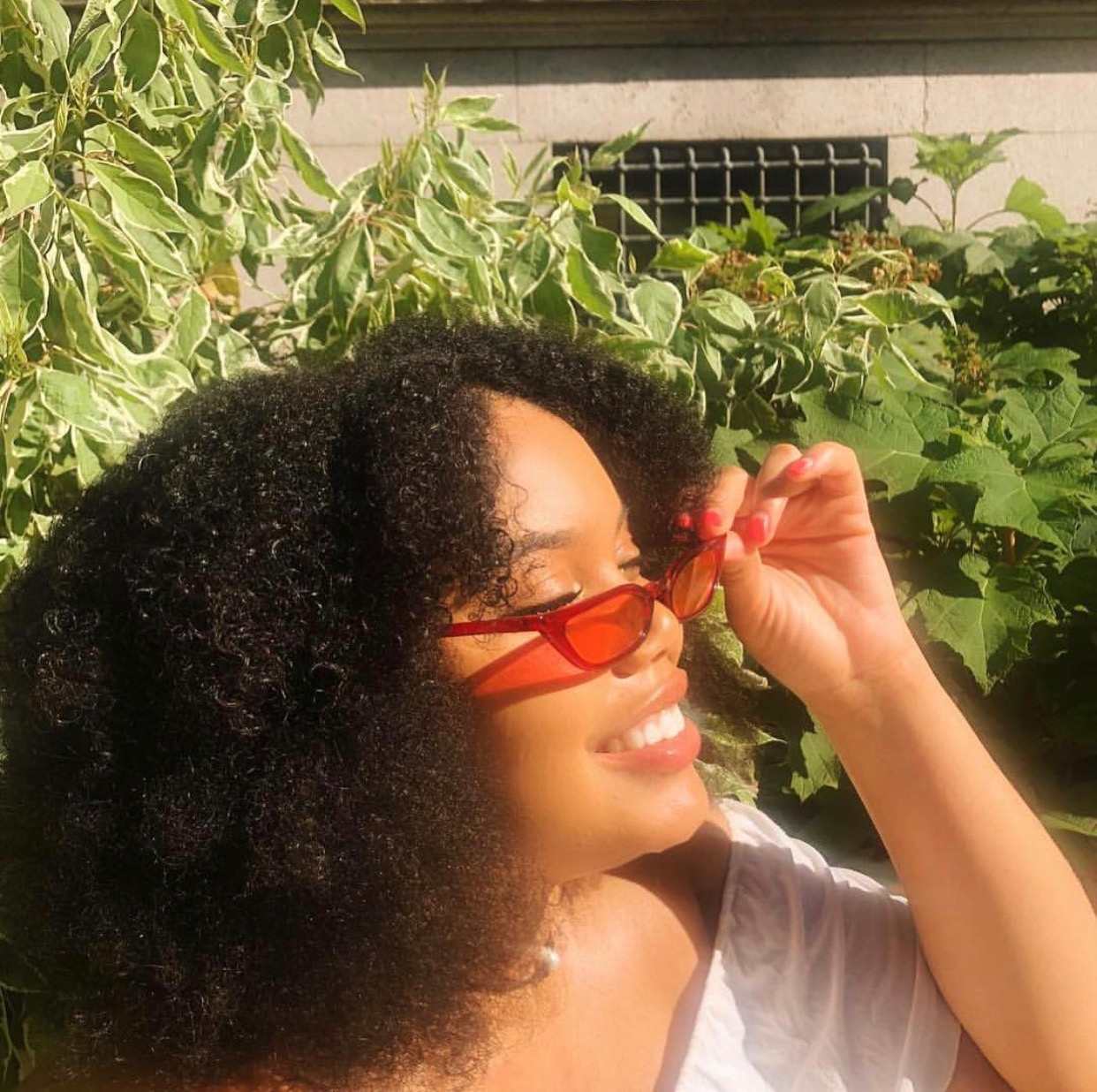 "I started The Unplug Collective as a freshman after taking the most amazing class: Practicing Intersectionality, taught by Manijeh Moradian. She assigned mostly memoirs and taught us about the power that writing had in preventing people who are unseen and unheard from being erased from history. At the same time, I was going through a lot of mental and physical health stuff of my own. I found that every medical journal, self-help book, and educational material that I came across left out our stories. I felt so erased. Writing and sharing was the only thing that really helped. I placed a link in my bio for Black women and other marginalized identities to share their stories, and soon I had enough writing to start a publication. This is not a hobby, this is my life's work. I am committed to reimagining and living in a world where physical health, mental health, and beauty include the stories and experiences of Black women too. Black women deserve to be treated as three-dimensional people, with pain of our own, stories of our own, and resources to be given, rather than taken." — Amanda Taylor '22

Hear more from Taylor in Teen Vogue.
---
For more resources on racial injustice and the work of anti-racism, refer to these books, articles, and videos by Barnard community members:
—N. JAMIYLA CHISHOLM AND VERONICA SUCHODOLSKI '19