June 1 marks the start of LGBTQ+ Pride month, which is normally filled with joyous celebrations, mass marches for liberation, and voices from diverse communities. At Barnard, LGBTQ+ advocacy has a long and rich history, from the oldest LGBTQ+ student organization in the country to some of the first academic courses on gender and sexuality issues. 
Even though the COVID-19 pandemic has dramatically changed what the 2020 celebration looks, sounds, and feels like, the spirit of Pride persists at Barnard. This year, we checked in with several members of the Barnard community to see how they are celebrating, staying connected, and promoting Pride in the midst of continued social-distancing protocols.
Jo Chiang '15
"At the end of April, I was feeling some type of way — depressed — about losing that particular flavor of summer freedom and joy that Pride usually brews up in June for me. But I had just closed out a Zoom concert I had co-organized with a friend — we were raising money for the #FreeThemAll campaign — and so, still wired with adrenaline, I got on FaceTime with her.

"Maybe it was the emotional high and the organizing kick we were on, maybe it was missing our queer community so deeply, but when the call connected, we both shared the first thought on our minds, the same thought: to produce a virtual concert, for the first week of Pride, where we could raise some money for the Emergency Release Fund and pay a lineup of mostly QPOC [Queer People of Color] voices at a time when so many of us are locked out of the hustle. We brought the NYC Dyke March and the Reclaim Pride Coalition on board as co-sponsors, and it feels like Pride the way it was always meant to be — no corporate pinkwashing, no branded platitudes, just us and all the love and care we hold for one another. Any excuse, really, to see my friends and living room dance together for a night."
Naima Green '11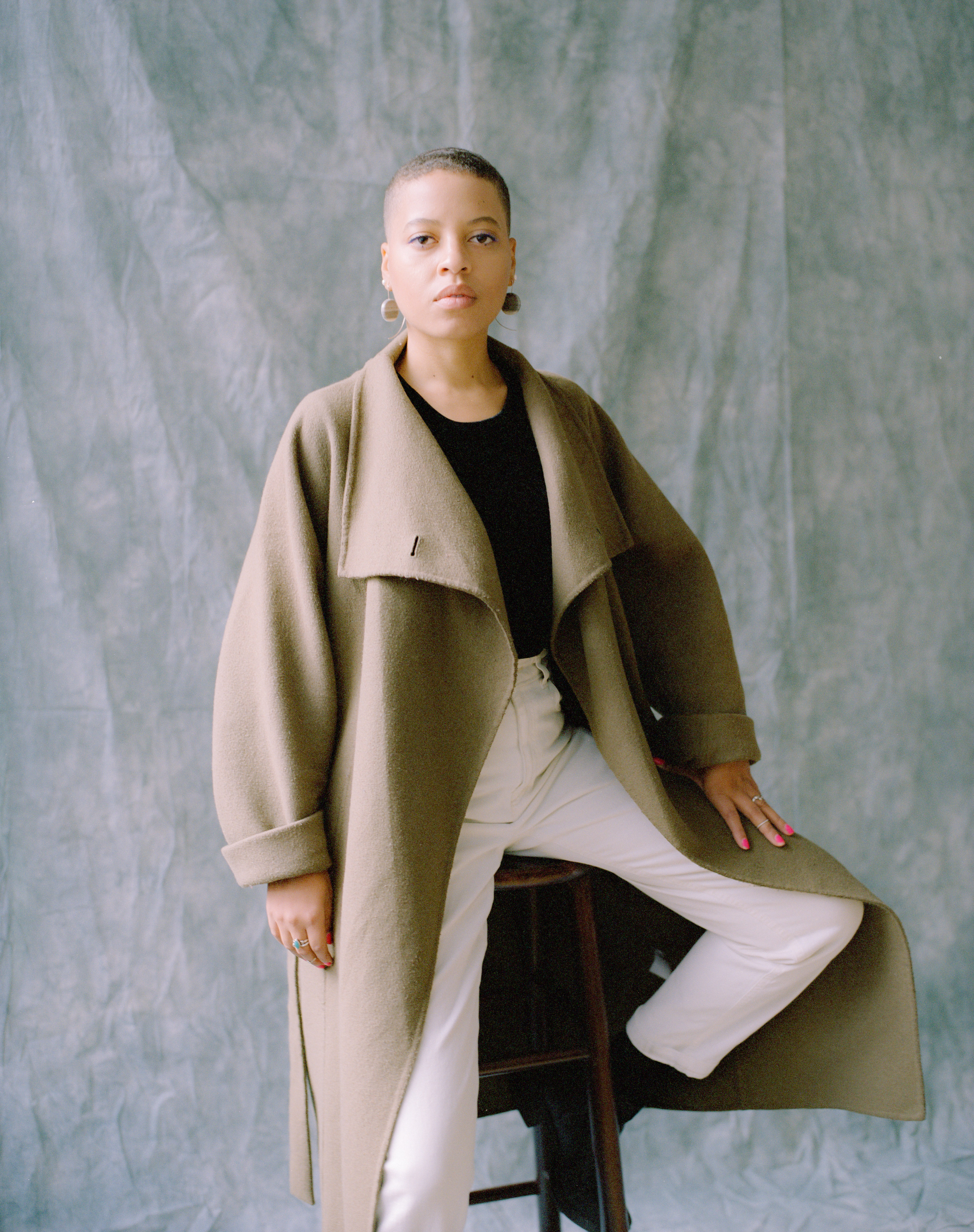 "This year, I'm celebrating Pride by contributing to two print sale initiatives. I'm one of nine artists contributing to FFS Photos and have selected The Movement for Black Lives (M4BL) to receive 100% of the proceeds. M4BL's mission is to create a collective space for Black organizations across the country to debate and discuss the current political conditions, develop shared assessments of what political interventions were necessary in order to achieve key policy, cultural and political wins, and convene organizational leadership in order to form a shared, movement-wide strategy. 

I'm one of seven contributing to Mien, in collaboration with to support the Ali Forney Center, whose mission is to protect LGBTQIA+ youths from the harms of homelessness and empower them with the tools needed to live independently. My work centers placemaking and the built environment. Now more than ever, supporting organizations that create a safe home and future for Black and queer people is urgent and necessary."
JP Howard '86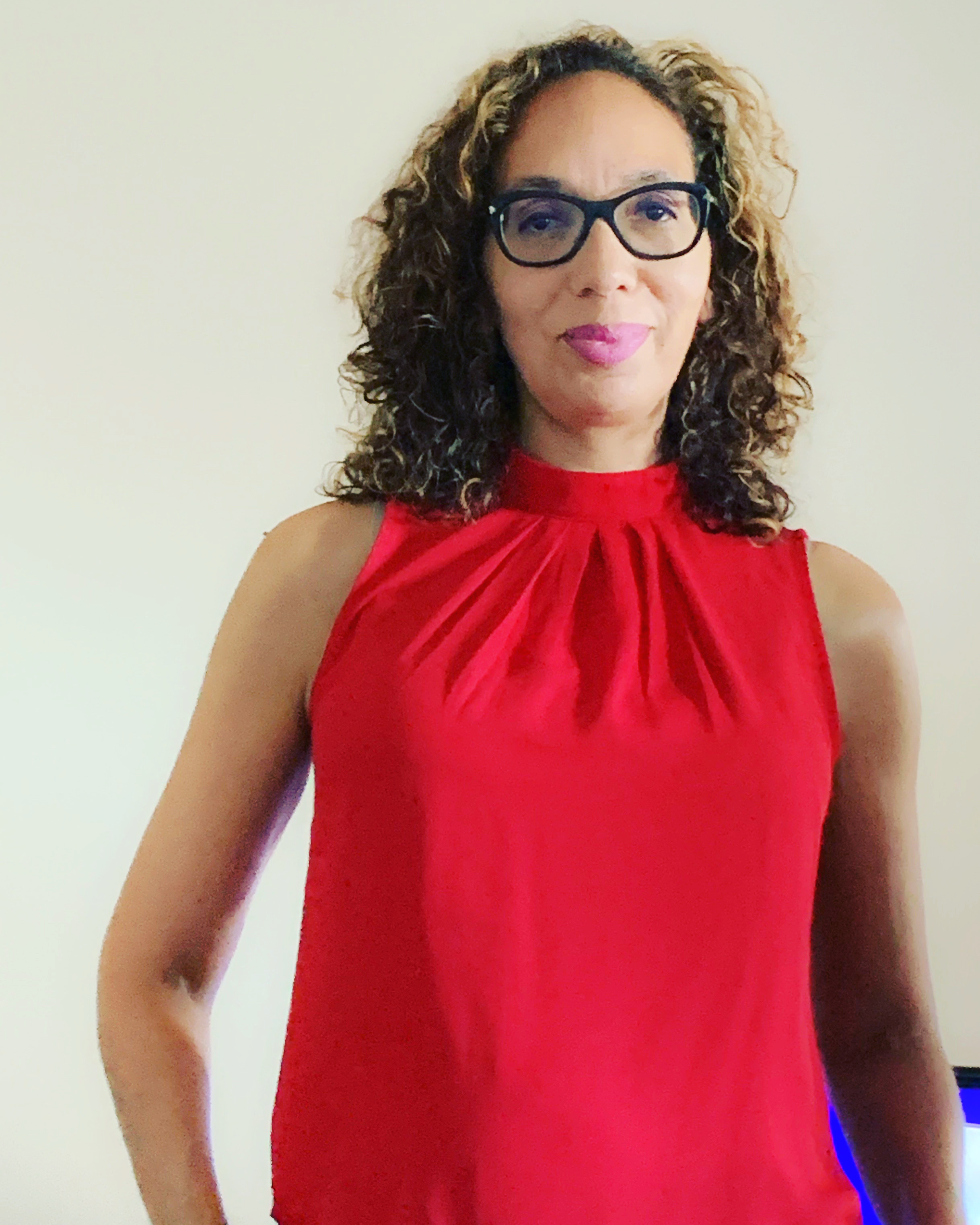 "I plan to attend virtual Pride events this year to show my solidarity and support for my LGBTQ community. I came out as a lesbian while a freshman at Barnard, and I've celebrated Pride in some form or fashion for all these decades. Last year was the 50th anniversary of Stonewall, and it was one of my most rewarding Pride experiences ever, perhaps more so because of its historical significance. #Stonewall50 was a significant anniversary for our LGBTQ community, and it was affirming to celebrate Pride by attending multiple events. Of course, Pride 2020 will be very different. While I will fiercely miss the in-person contact and in-person collaborations with my literary community, I believe celebrating Pride this summer is just as necessary, if not more so, during this pandemic. It's important for the world to know: 'We're still here! We're still Queer! Our voices continue to matter!'

"I'm currently curating a Pride celebration for my own literary salon, Women Writers in Bloom Poetry Salon (WWBPS). Bloom is a monthly literary and open mic series in New York, which I've been nurturing for nine years to celebrate our diverse community of mostly women writers. Since New York began sheltering in place back in March, I knew immediately that I wanted our community of writers to still meet and feel connected. I decided to move the monthly salon events online. My upcoming June Pride Salon will feature a fabulous, intergenerational selection of queer poets and writers, ideally from around the world. Curating the salon has given me an opportunity to celebrate and feature many queer women writers of color, like myself, while simultaneously supporting small independent presses, who often publish our books. 
"Our queer community, particularly our queer communities of color, are already marginalized, and the gathering, whether in person or virtually, is significant and affirming. It is challenging to deal with the social isolation that comes from being sheltered-in. I also know that issues of isolation are often heightened in our queer communities of color, sometimes due to a lack of family or community support. Virtual Pride events allow us to celebrate and center our powerful voices. I'm hopeful that many of these events will help to connect small, local LGBTQ communities to larger, national and/or international LGBTQ communities and by doing that, will help us realize that while we may be living alone in quarantine, there is a larger community out there who we can connect with during these challenging times."
Karla Jay '68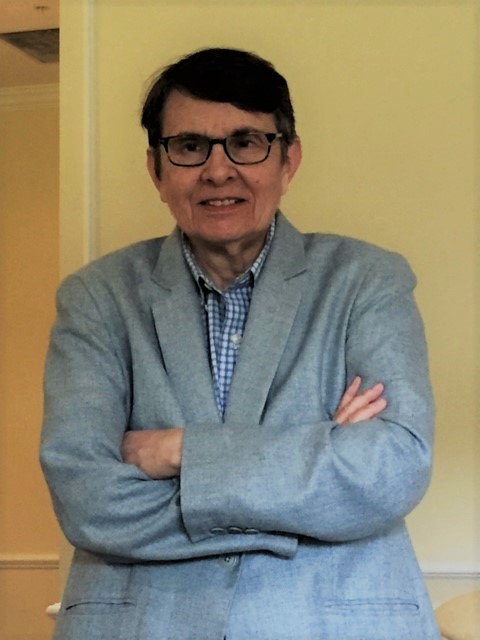 "A half century ago, I was working on the first LGBT Pride March and what today would be labeled intersectionality. In 1970, the Gay Liberation Front celebrated Earth Day, met with the Black Panthers, and attended the Revolutionary People's Constitutional Convention in Philadelphia. Few heterosexuals, even Leftists, supported 'queers.'

"Fifty years later, as I contemplate the 50th anniversary of the first Pride marches, I am saddened, but not surprised or dismayed, that the road to freedom is so long and bloody. Doesn't every African American know this truth already? It is unseemly to promote Global Pride extravaganzas amid a world pandemic and racist police brutality, though we all need moments of uplift and respite. So I embrace every opportunity to educate and write about the 50th anniversary of Pride. And if I weren't blind, I'd be marching still, whatever the risk. People today have a real opportunity to build a new, just world, not merely a float for a parade."
Rabbi Sharon Kleinbaum '81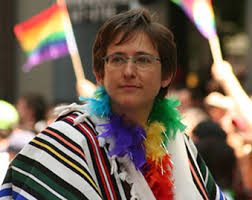 "We are celebrating in the ways we always do! Except online, not in person. We have special services every Shabbat that celebrate Pride. This Friday, June 5, we celebrated a Trans and Nonbinary Pride Shabbat with a trans rabbinical student and a nonbinary cantorial student helping to lead the service and give the sermon. Another Friday night features a gay Palestinian Swarthmore professor who has just published a book on queer Palestine. I am doing a public event interviewing Tony Kushner — we overlapped at Barnard and Columbia in the late '70s, early '80s!

"Ever since the quarantine started, we have pivoted to an online structure. We have classes, services, meetings, gatherings — all on Zoom. It's so very important for our community to be together, see each other, and learn and pray and schmooze. We've had cooking classes, language classes, town halls, Pesach seder for 500, daily classes and Shabbat service, "fetch, don't kvetch" gatherings for congregants with pets, board meetings, budget meetings, and dinners all on Zoom."
Kyle Lukoff '06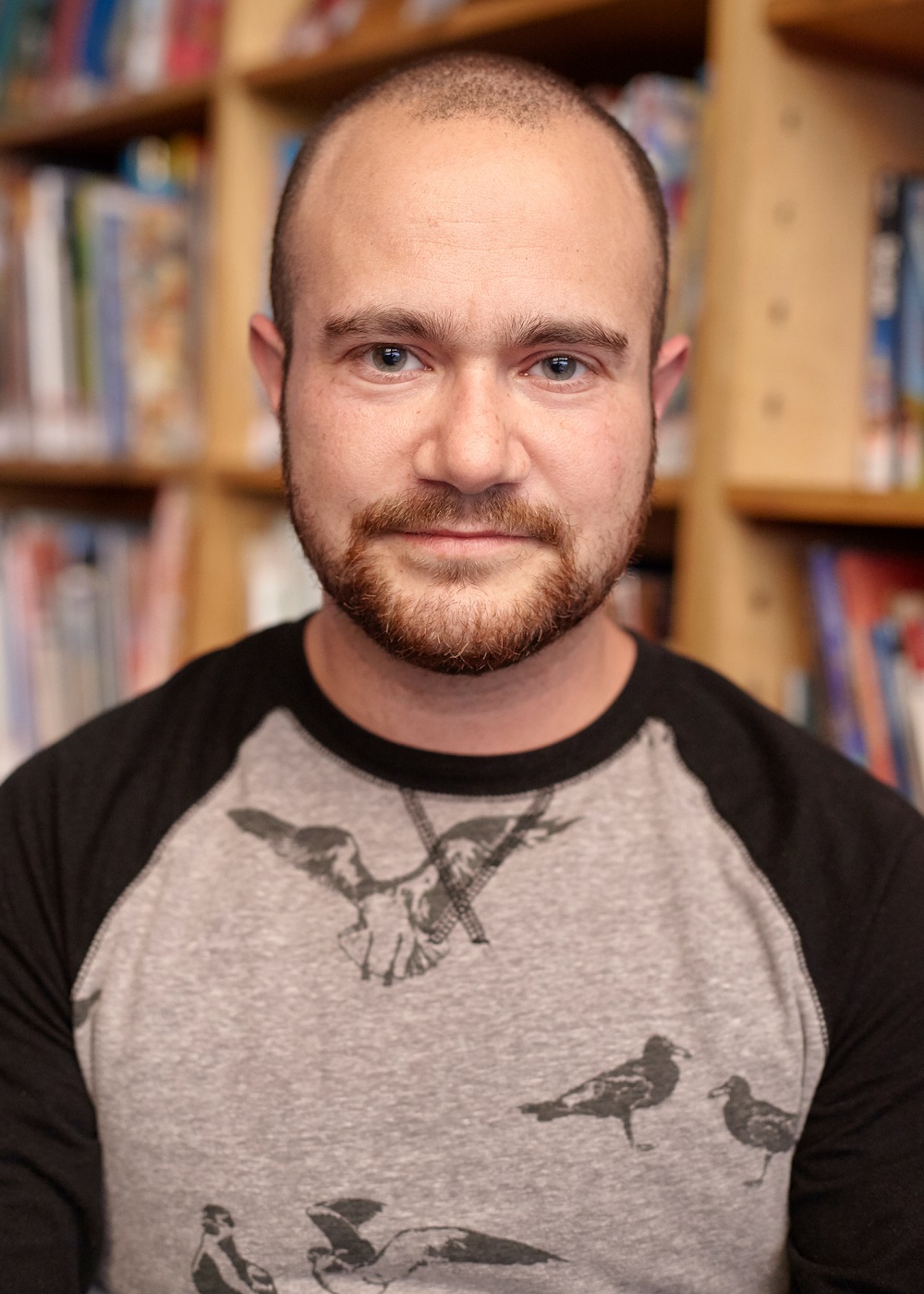 "I'm not sure how, or if, I'm celebrating Pride this year. My favorite parts of Pride — the drag march, parties, and being out on the streets that Sunday and days before — all involve close contact with lots and lots and lots of people, none of which is an option this year. I wonder if I'll be not celebrating Pride so much as observing it, as one does a more solemn holiday, or mourning it, as one does with something lost. Or maybe I'll just go for a long walk in the outfit I would have worn.

"There is nothing specific that I find even more important in the midst of quarantine, except for whatever individual people or families find to help them bear it. I think for some, participating in virtual events feels like a necessary lifeline that they're grateful for. Others, including myself, find them a pale and unsatisfying imitation of what we're currently lacking, and more lonely just being alone. With the obvious caveat of following public health guidelines, I hope that everyone is able to find a way to participate that feels fulfilling, or create an option if none exists, or pivot to something entirely unrelated that manages to sustain their spirit."
Amy Sueyoshi '93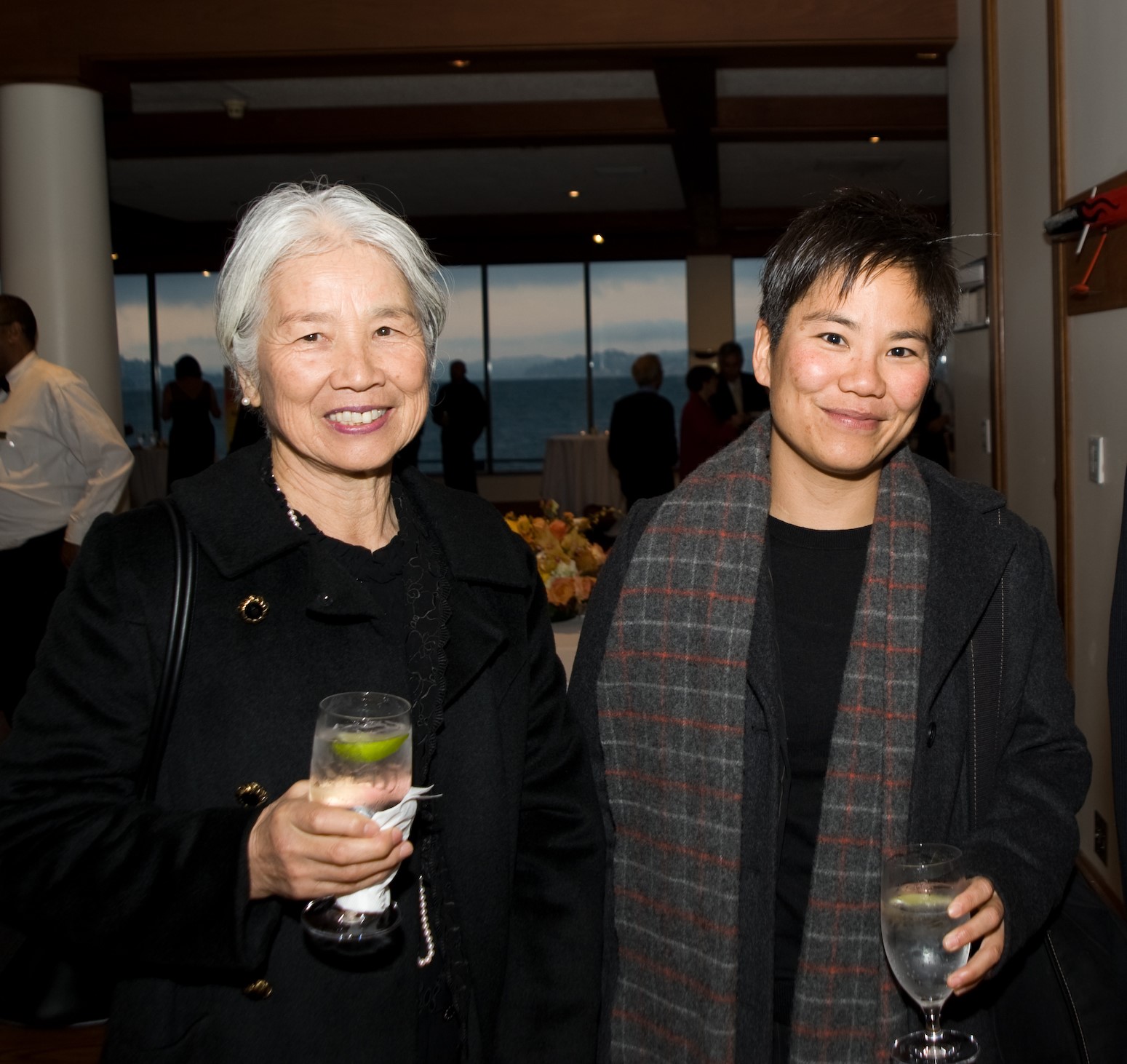 "I'll be celebrating Pride this year with my octogenarian mom. Her birthday always falls right around Pride weekend in San Francisco, and for more than 20 years since coming out I've been prioritizing Pride instead of her birthday. My mom and I have always been pretty close — a closeness borne out of an immigrant mom's necessity to rely on her American daughter rather than 'friendship' —  but she had difficulty with my coming out. I've kept Pride weekend as the one weekend a year when I could feel wholly queer without judgment from her, as well as the larger society. I've gone as far as to make Pride the one time each year when I don't meet up or even text with straight people.

"This year, though, Pride feels different since it's virtual. I won't be able to do the full immersion I usually do, and with the pandemic, my mom has been isolated at home since mid-March by herself. I've been dropping off groceries, as well as meals for her. I, too, am in isolation since I have a heart condition, so we've been spending more time than usual being 'clean' together. She also has come around quite a bit since the mid-1990s. She loves my partner, talks negatively of our homophobic relatives, speaks positively of her queer-supportive friends who are also shin-issei — postwar immigrants from Japan, no longer denigrates my work in queer history, and reads avidly within the growing academic field of queer studies in Japan. She's not quite a PFLAG mom, but with her end more near than far, and with both of our ends being more of a possibility now with COVID-19, it feels more worthwhile to go on a hike or a drive along the California coast [with her on Pride].
 
"It's important to note that there are tons of Pride activities that will be held virtually, in which one can participate. It's just that after 12-hour Zoom workdays during the week, I will be choosing to distance myself from my laptop, as well as large groups of people this Pride. And hey, it could very well be the last, as well as the first, Pride weekend I spend with my mom.
 
"With all that said, I do think it's super important for folks to access Pride events virtually, particularly if you are feeling socially isolated or swimming in straightness and if you are not suffering from Zoom fatigue. San Francisco Pride is hosting a bunch of activities. The GLBT Historical Society Museum also has online exhibits on the history of Pride and the rainbow flag. They are also hosting a number of panels as well, all for free. Community is even more of a life preserver to stay afloat during times of crisis."
— SOLBY LIM '22