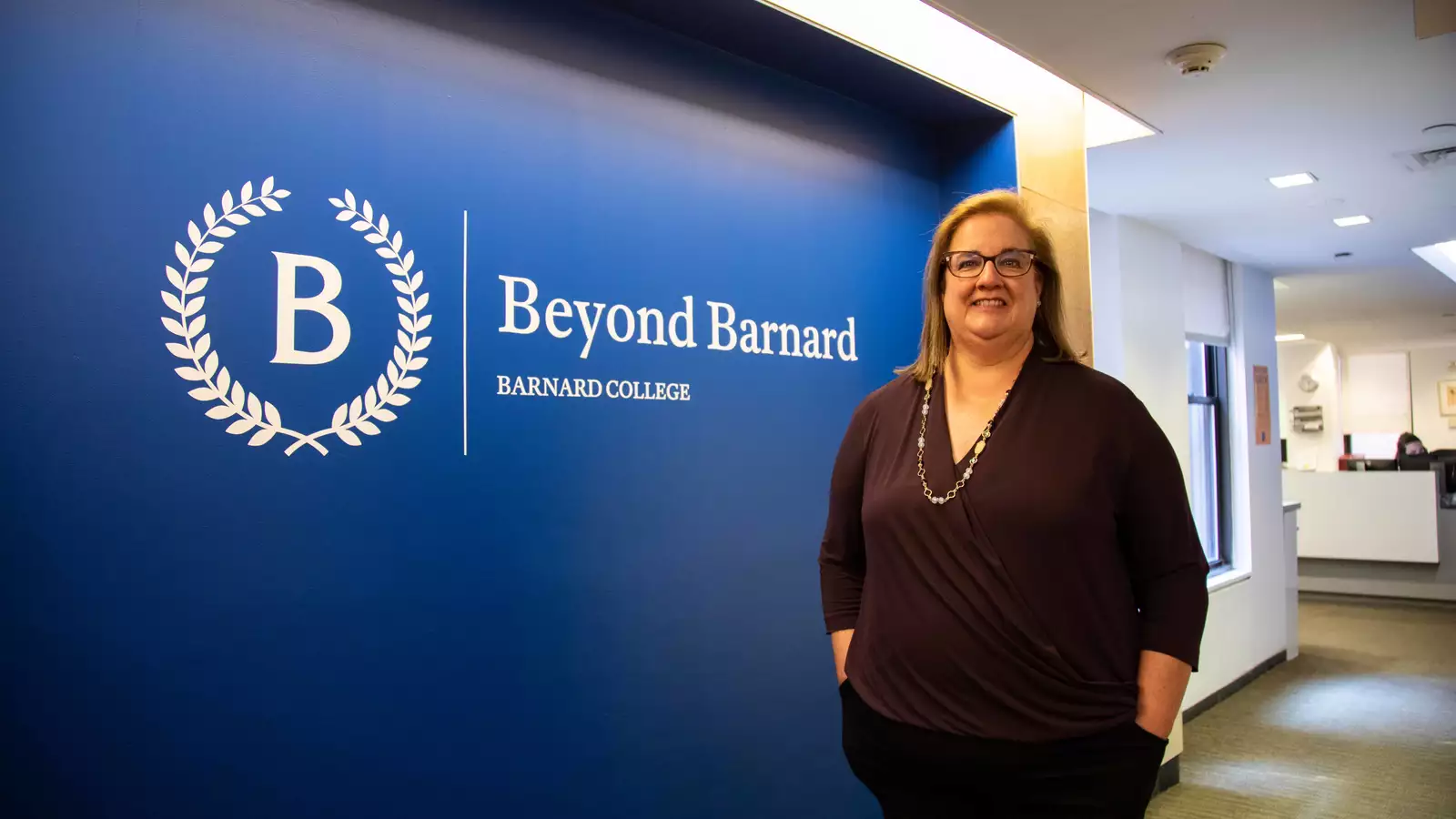 March 15 is Equal Pay Day, symbolizing "how far into the year women must work to earn what men earned in the previous year," according to the National Committee on Pay Equity. The date is an imperfect metric, as gender is not the only factor that influences the gender wage gap: Black and Hispanic women also routinely earn less than those who are white or Asian. 
The gender wage gap cannot be solved by individuals alone, but there are steps that women can take to ensure that they are receiving the best compensation possible in their given work environment. On December 16, 2021, four Barnard experts came together in a virtual event to discuss these strategies.
Moderated by Alice W. Chin '07, founder of an HR and recruiting firm, the panel included employment lawyer Rosalind Fink '68; Robin S. Miller '79, who works at a firm that matches lawyers to legal roles; and Adebola Osakwe '01, global head of talent and diversity at an investment management firm.
Financial wellness for women is a major focus at Barnard, demonstrated by the College's partnership with the Francine A. LeFrak Foundation, which led to the creation of the Francine A. LeFrak Foundation Center for Well-Being. The Center emphasizes a 360-degree perspective on personal well-being, including financial literacy.
During the event, Chin highlighted Barnard Connect and Beyond Barnard as resources for all aspects of the job search, including negotiation. "I really encourage you to check out Beyond Barnard as another resource and ally in this process," said Chin.
Read on for tips from the event on how women can advocate for themselves in today's candidate-driven market.
On the dos and don'ts of negotiation: 
Fink: "First of all, figure out who the decision-makers are — those are the people you want to negotiate with. HR has very limited degrees of freedom. If there's somebody who wants you, it's not HR, it's some businessperson. If you can negotiate directly with that person, you're more likely to get what you want. 
"Next, do your homework. Find out what their bonus history is, find out what their history is, find out what other people have been able to negotiate for, when they give exceptions and what kinds of exceptions — particularly with regard to equity, stock options, restricted stock, that sort of thing. You don't want to ask for something that is very unlikely or impossible for you to get. 
"Prioritize. Start with the most important. Companies appreciate a complete list … Don't negotiate five things and then say, 'Okay, now here are my next 10.' Don't draw lines in the sand unless you're really willing to walk away.
"And my final one is: Don't lie and don't exaggerate, because they're going to find out."
On knowing how hard to push:
Miller: "[Ask yourself] how much you want this job. Do you only want this opportunity if they are flexible? If you only want the opportunity if they're flexible, then you should be very upfront about it. If someone doesn't need a job, they can say whatever they want — if they're not interested in the opportunity, then they can move on. If you're in a position where you're unemployed, or you really need something, you probably need to be a little more careful."
On creating opportunities for your employer to say yes:
Chin: "A strategy that I've seen [that's] very successful is when you're working with places where money is really challenging, you might go in and say, 'Hi, I would love to see a $10,000 raise. I know that might be challenging for the organization, so I would also be willing to consider a half-day off every Friday and an additional five days of PTO (personal time off) a year.' You can give them a menu. If you're going to take that approach, you should be happy with both outcomes. 
"Creating an opportunity for the person on the other side of the table to say yes can be really, really valuable. You can't always negotiate above a [pay] band, but you may be able to negotiate in other ways that are less sensitive. Overwhelmingly in a negotiation, it's important to be seen as professional and kind, to be seen as 'joining with.'"
On how to discuss salary expectations:
Miller: "You can't keep throwing it back to them. So think about what your current compensation is, what this job is worth to you, and, to the extent you have any market intelligence, what you think the job should pay. Then you say, 'I feel like I'm negotiating against myself, but you've asked me to do this. I would be looking for a comp of X dollars. I hope that's in the ballpark you're thinking about, and I hope I'm not selling myself short. That's what I would be looking for, and I'm happy to have a conversation with you about it.' It's not ideal, but there's not a whole lot more you can do."
Osakwe: "If you give a range, your bottom should be something that you would be really happy with. Maybe [the organization will] meet you in the middle, [but it's] unlikely they'll meet you at the top of that range [initially]. You should pick numbers that you'll feel comfortable with."
On when to walk away:
Fink: "If you're not going to be happy accepting their terms."
---
To make an appointment to discuss negotiation — or other career topics — with a Beyond Barnard advisor, visit barnard.joinhandshake.com, or email beyondbarnard@barnard.edu for assistance.
In addition, check out the Francine A. LeFrak Foundation Center for Well-Being, Barnard's new centralized hub for all wellness-related initiatives across campus. The Francine LeFrak Center supports the entire College community with a 360-degree perspective of personal well-being: physical, mental, and financial.