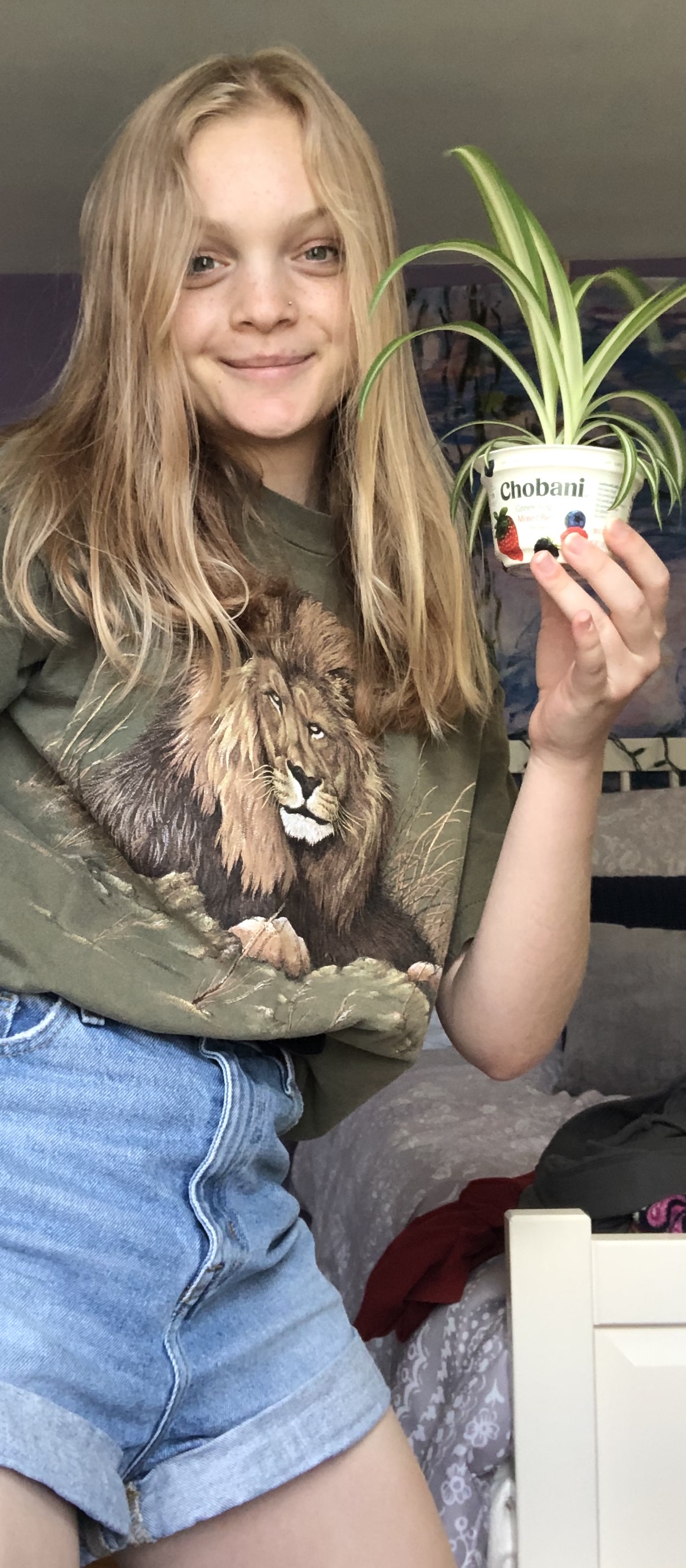 Since my sophomore year at Barnard ended amid the uncertainty of the novel coronavirus pandemic, I have been reflecting on my time in New York City from my hometown in Philadelphia. For starters, I never expected to attend college in New York City, one of the largest cities in the world. I always pictured myself choosing a school in a rural area, surrounded by the stillness of nature. When I was a child, my parents and I visited the City for a performance, and I can still remember how overwhelmed I felt by the crowds, the noise, and the fast-paced nature of it all.

Then 10 years passed; I was a rising high school junior, and my sister enrolled at Wellesley College in Massachusetts. Watching her, I was enthralled by the possibility of attending a historically women's college and walking in the footsteps of empowered, assertive, and accomplished alumnae. I knew then that I wanted to attend a woman's college, Barnard specifically, despite my hesitation about New York City.

The City's opportunities are endless, and I initially found the number of internships, clubs, research opportunities, speaker series, and jobs paralyzing, especially when paired with the challenges of living away from home for the first time while learning how to handle rigorous academics, the subway system, and finances. But now I never feel limited. I trust and advocate tirelessly for myself with facts and research that challenge me to think outside of my own experiences. If an opportunity doesn't exist, I can create it with the help of advisors and professors. If there isn't a class that applies to a niche interest I have, I'm sure there's a club. As a Barnard student, I am confident when applying for internships. Choosing to attend college in one of the largest cities in the world was daunting, but having finished my second year at Barnard, I know that I've changed for the better.
As we all look forward to our eventual return to campus, I asked 10 other students what they love about Barnard and its special setting in the Big Apple. Here's what they shared.
Sophie Baum '22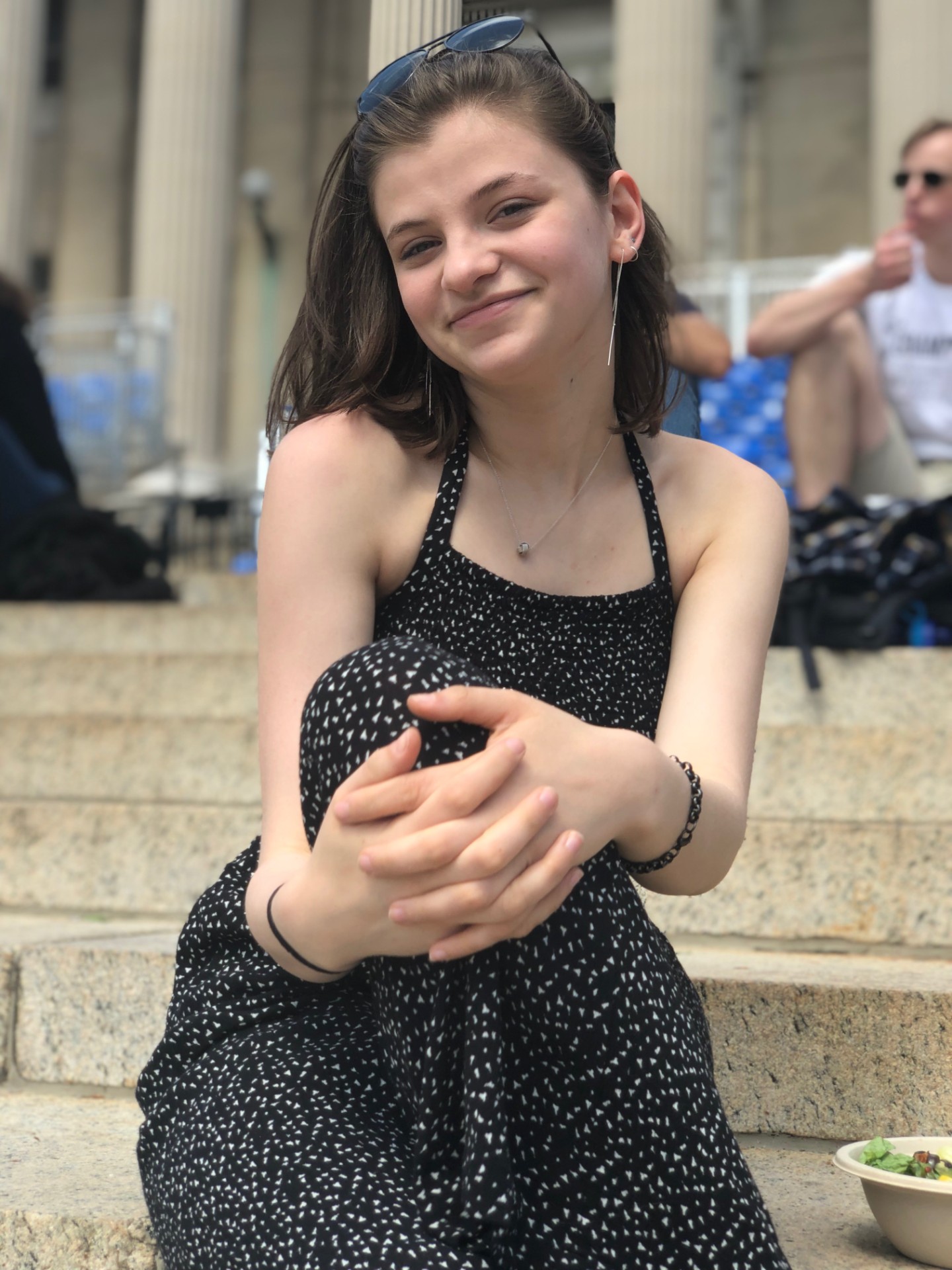 Major: Biochemistry
Clubs: Horowitz Dog Cognition Lab, Columbia University Orchestra, peer tutoring, Columbia Musical Theatre Society pit orchestras

"Going to Barnard means having New York City as your campus. I love being able to explore all corners of the City, thanks to the subway, while also having access to the beautiful nature of Morningside Heights. I love going downtown with friends to study at cafes on weekends, walking through new neighborhoods, and trying new food. There's always something new to see or experience in this City, and I am so thankful for these opportunities."
Nicki Camberg '23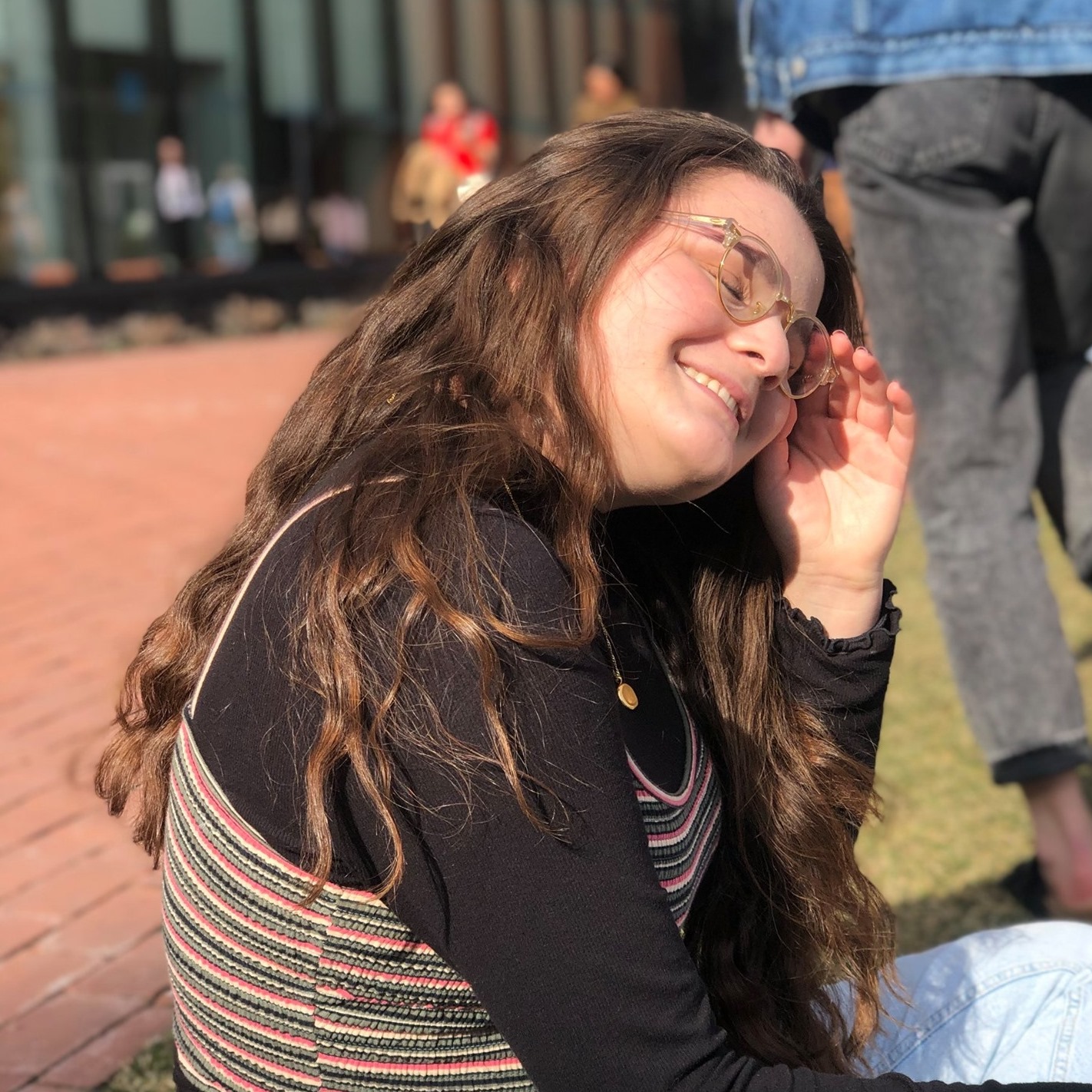 Major: Political Science
Clubs: Bwog, CU Dems, Circa

"I love being a subway ride away from anything I could possibly want to do. There's always something going on or somewhere new to see or visit. I could spend 50 years at Barnard and still have more to explore."
Maria Hellenbrand '22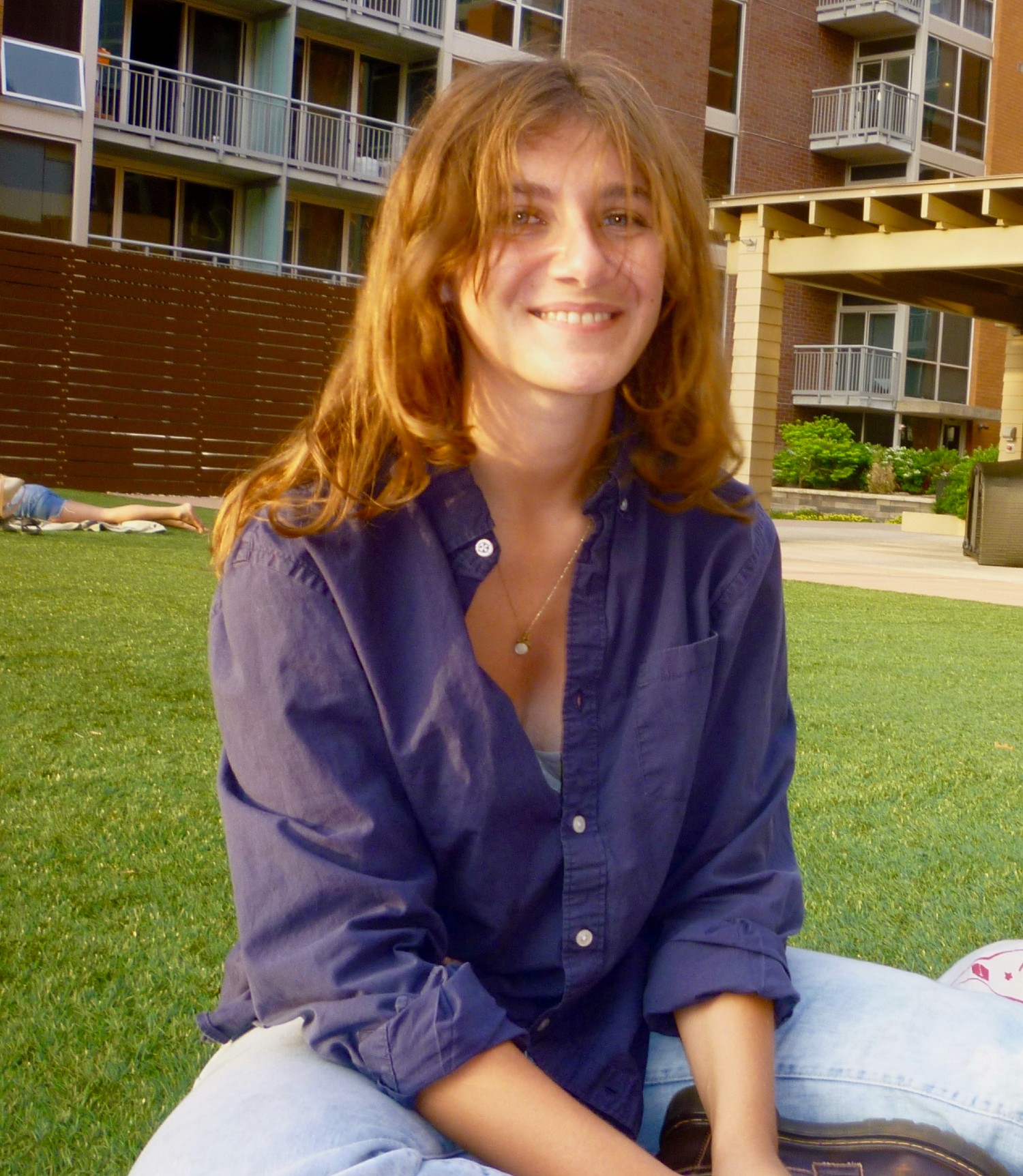 Major: Classics (Latin and Greek)
Clubs: Classics Club, SHOUT

"I love seeing the diversity of people living in a city like New York, even outside of the academic community of the University — from families, to creatives, to tourists, and everyone else. This is refreshing to see, especially in the midst of a competitive collegiate life. It makes me feel like I don't necessarily have to do the same thing as others: rather, I can join the number of individuals." 
Anna McColley '22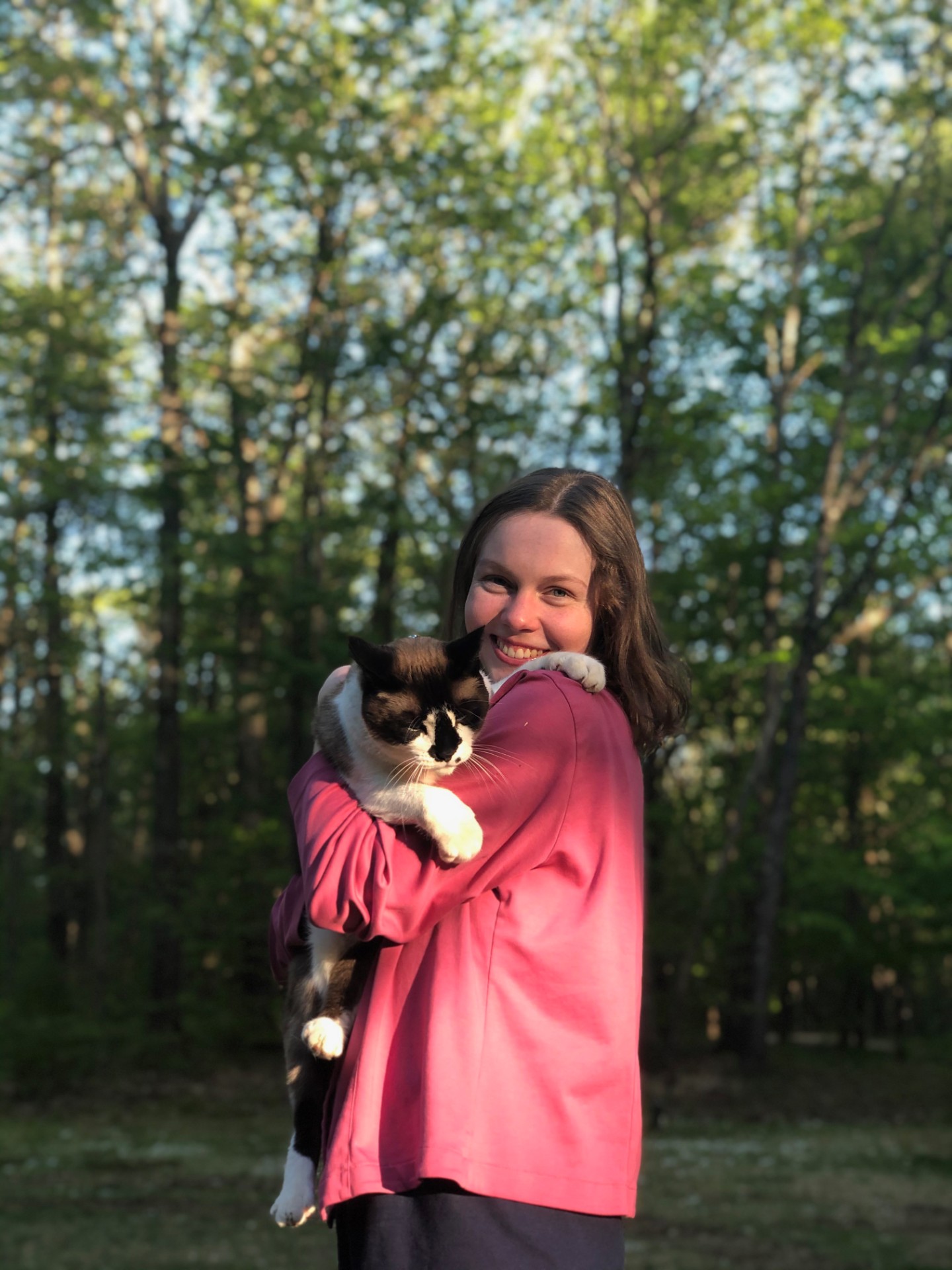 Major: Art History and Visual Arts

"I like New York because you can take long walks all throughout the city. I've learned to prioritize comfortable shoes."
Aditi Misra '23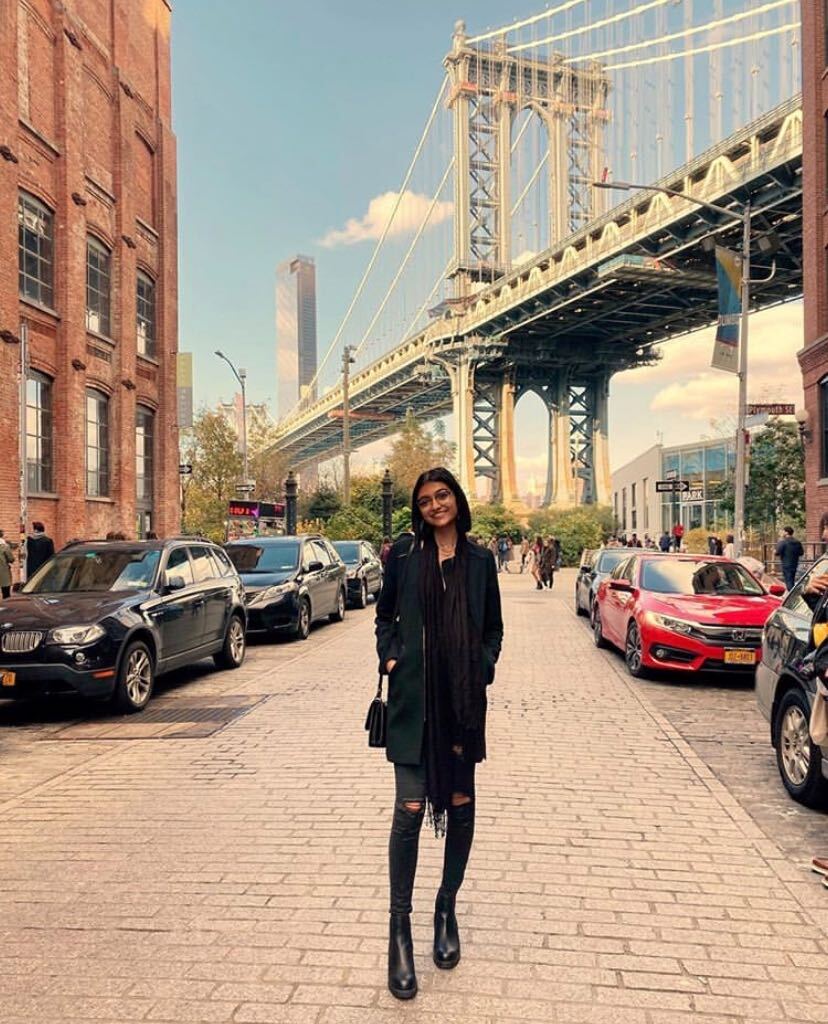 Major: Economics (Political Economy track)
Clubs: Bwog, Alpha Kappa Psi

"There are clear advantages to going to school in New York City — you just never run out of things to do. But what makes Barnard so special is our close-knit campus that provides a deeper connection, in addition to our relationship with the City. We have the opportunity to explore museums, restaurants, and everything New York City has to offer, but at the end of the day, we know we're coming back to a community that feels like home, and that makes the City much more special."
Olivia Mitchell '23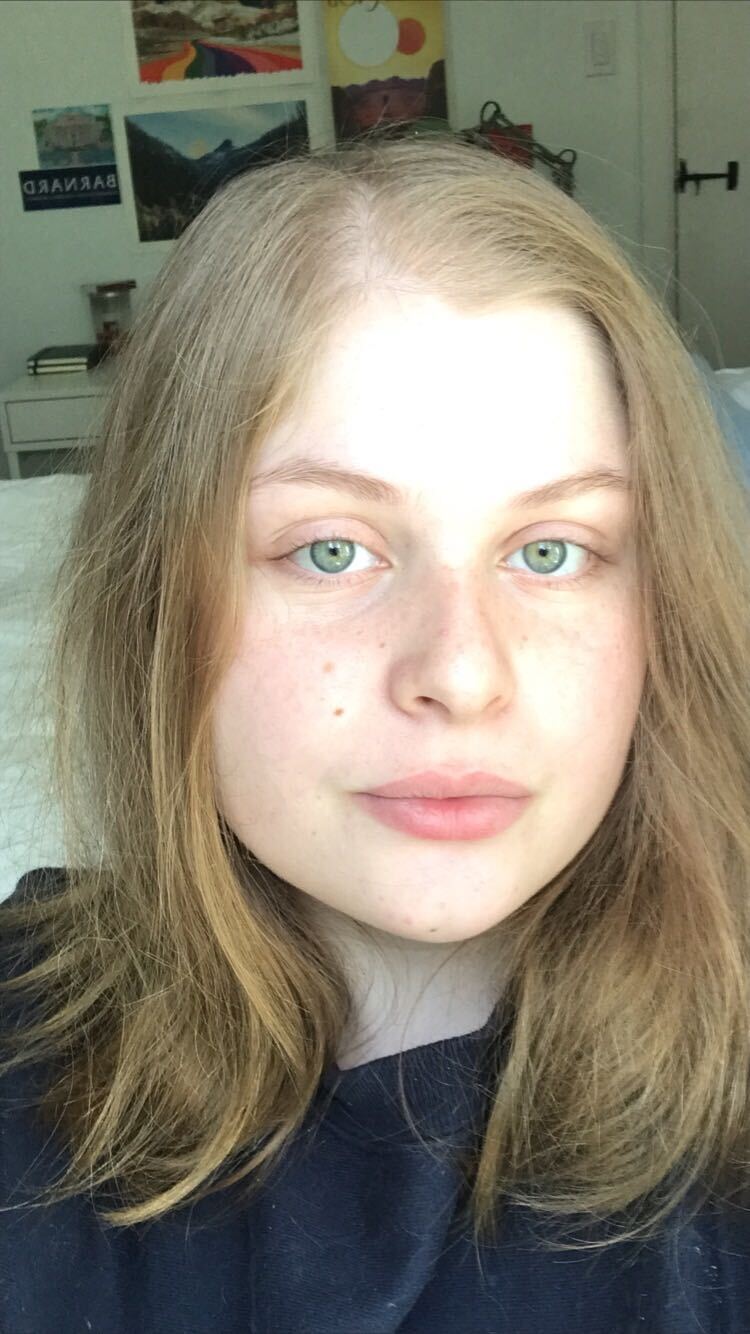 Major: Economics (Political Economy track)
Clubs: Bwog, Columbia University Marching Band, AllSex

"Being able to get on the 1 train and go anywhere in the City was an unexpected favorite part of Barnard. Having the freedom to go anywhere, combined with the wide range of museums, food carts, parks, and experiences that exist in NYC, gives me the opportunity to expand my education beyond Barnard's halls."
Lily Parker '22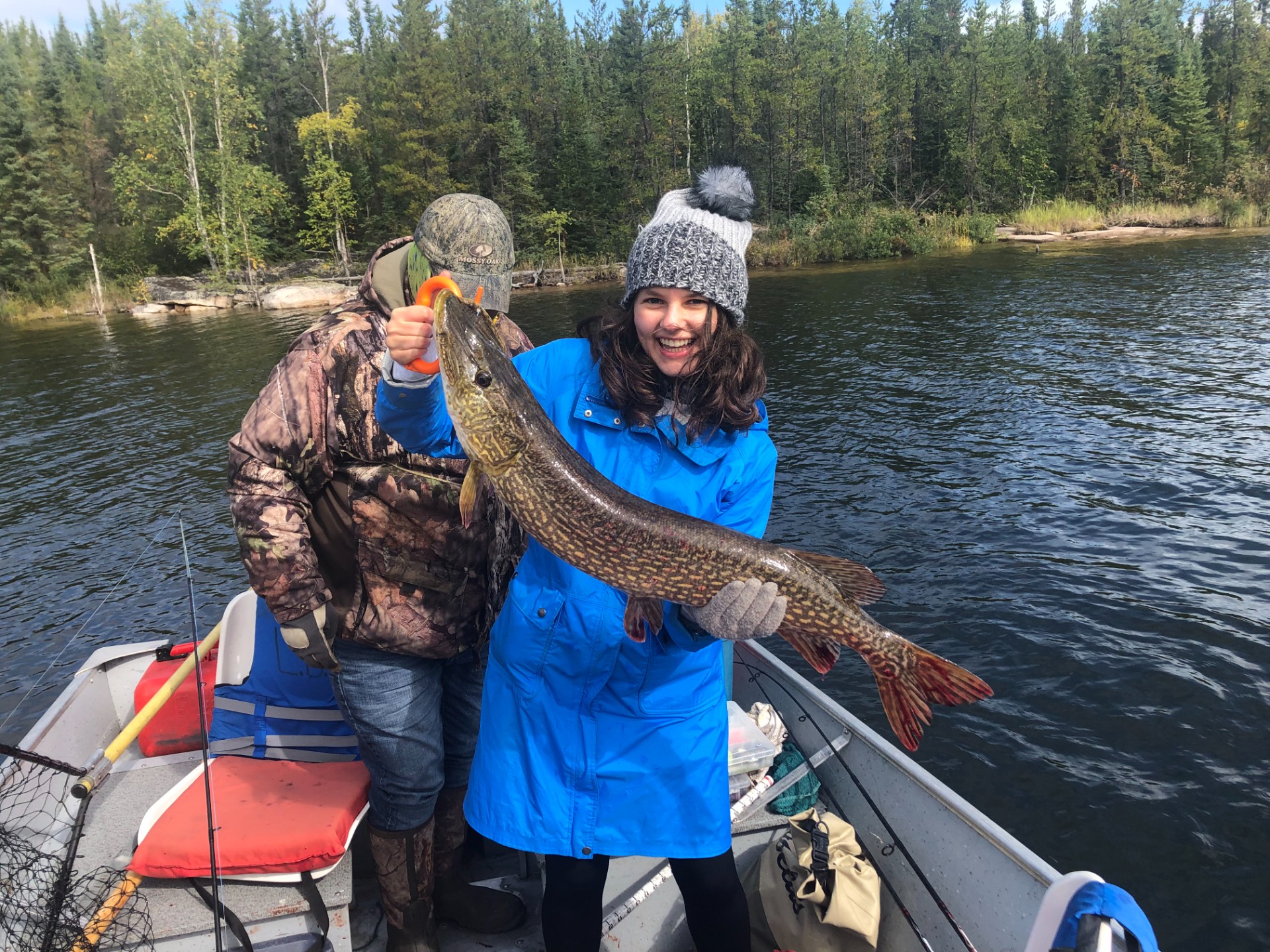 Major: English (Creative Writing concentration)
Clubs: Columbia Bach Society, XMAS!, Columbia University Players, Columbia Musical Theater Society

"I really love being in a city with access to public spaces and parks. Where I'm from, the only outdoor spaces are stretches of dead grass on the side of the highway, so it's great to be able to go to Riverside Park or Central Park and work or just walk around. Also, I love the easy access to theater performances and ticket discounts through Barnard!" 
Stefani Shoreibah '21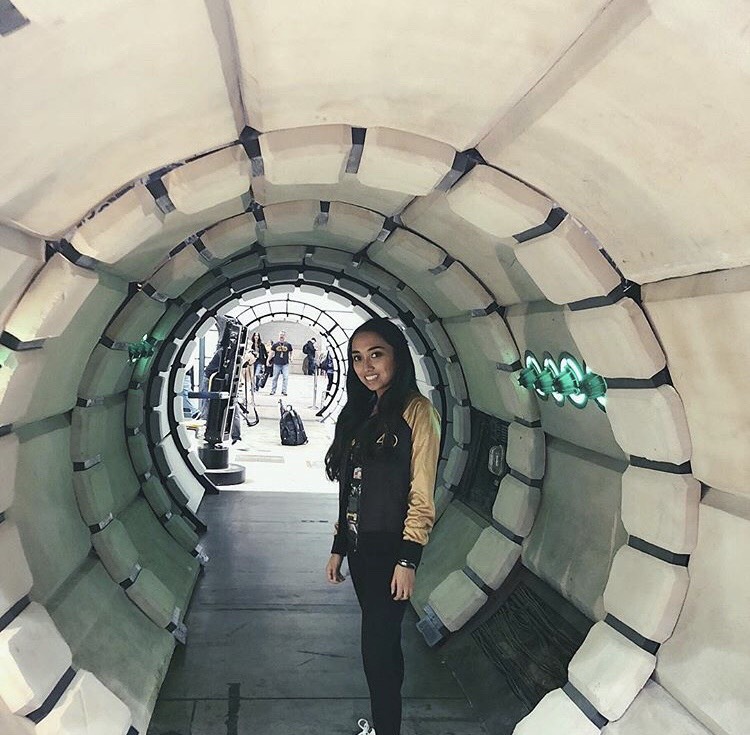 Major: Art History (Biology minor)
Clubs: The Barnard Bulletin, Columbia Science Review, Danino Lab at Columbia Biomedical Engineering

"There is no place that rivals New York City when it comes to studying art history. When it came to deciding where to go, Barnard was, without question, perfect for what I wanted to pursue." 
Danielle Slepyan '22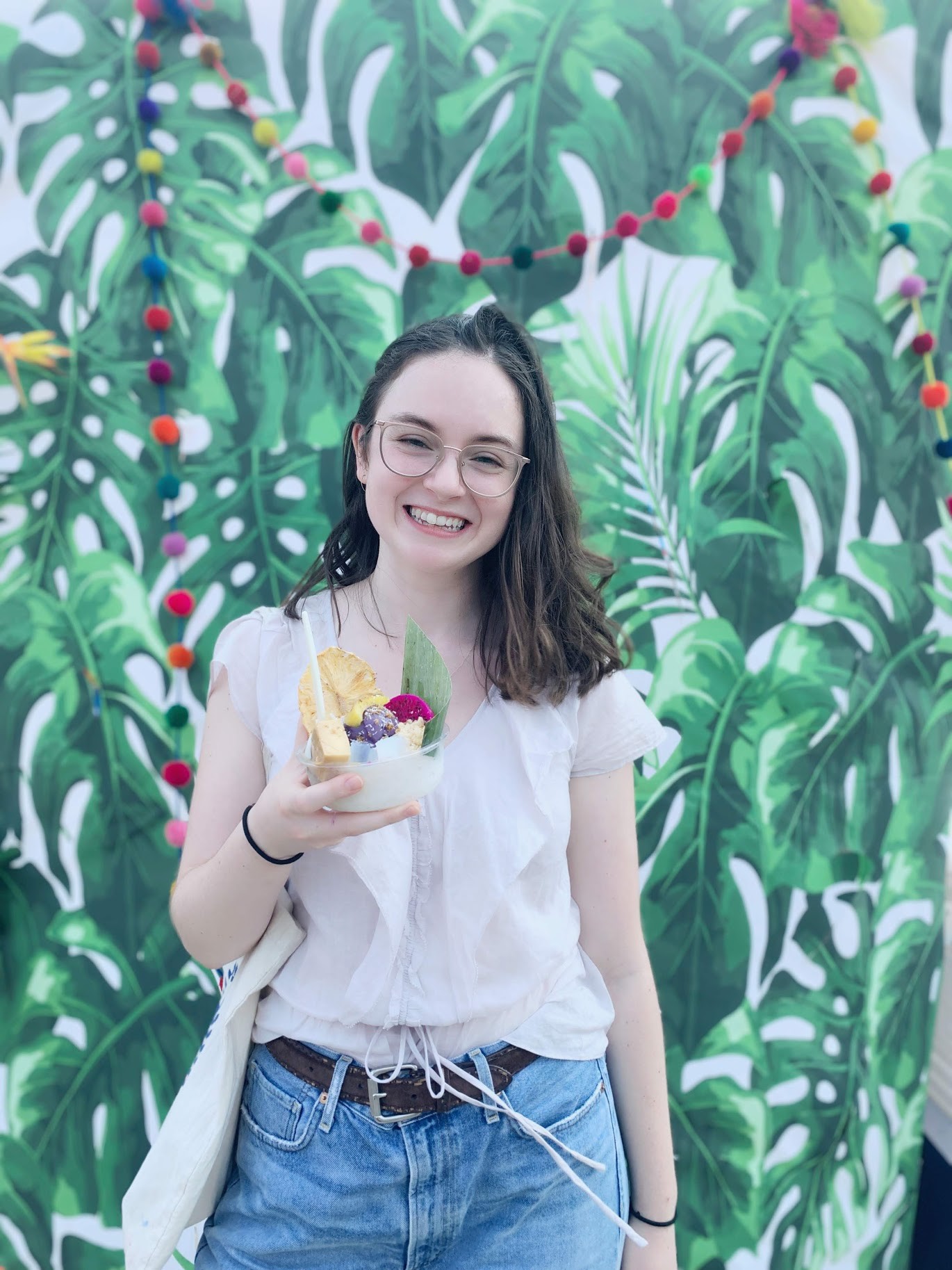 Major: Psychology
Clubs: Editorial Intern for Barnard Communications

"Attending school and living in a cultural epicenter like New York City provides me with so many opportunities to learn outside of the classroom and to explore job opportunities. I'm inspired by the energy of the City, and I never run out of things to do."
Emma Tabenken '22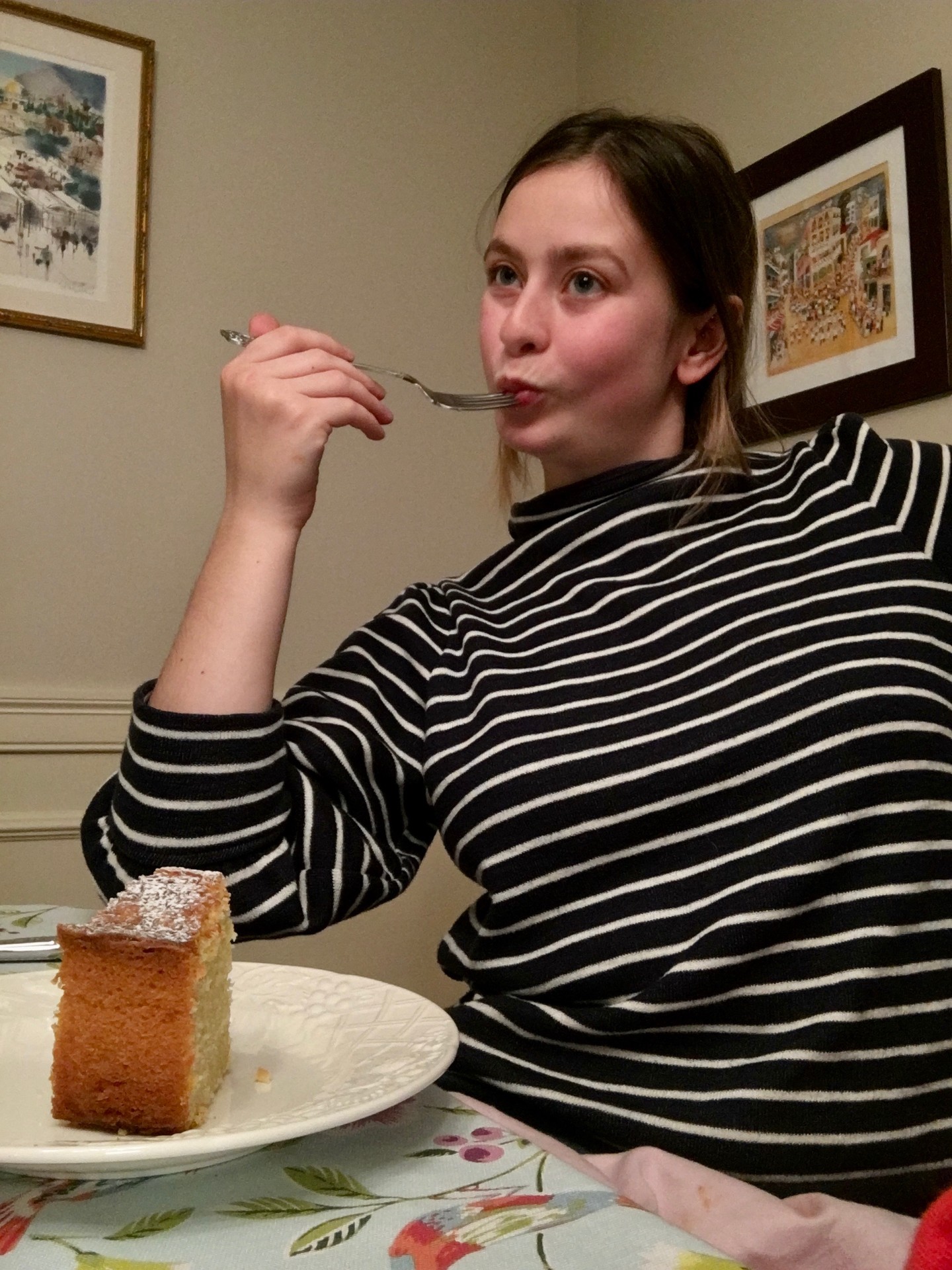 Major: History (Empires and Colonialism concentration)
Clubs: Columbia University Ballet Ensemble, Aryeh, Hillel

"I love that there is so much potential. The history of the City also makes everything more meaningful, especially as a Barnard student. I can't help but be inspired by the people who came before me."
—BRIGID CROMWELL '22
---