Since 2016, Barnard professor of history Nara Milanich has volunteered with the Dilley Pro Bono Project (DPBP), an organization that provides pro bono legal counsel to asylum-seeking mothers and their children at the South Texas Family Residential Center in Dilley, Texas. As co-founder of the Dream Act Faculty Alliance, a network of NYC-area educators that supports undocumented students, she has served as an expert witness and interpreter in political asylum cases for DPBP. 
Following her very first visit to DPBP in summer 2016, she returned to Barnard determined to continue helping from 1,905 miles away. "When I came back, with all this conversation about the wall and immigration, I knew I wanted to bring what I'd seen at the detention center to campus." And so her idea, Seeking Asylum, became reality nearly two years later, in spring 2019, as a credited, experiential learning experience for students of the College, giving them the opportunity to explore the political crisis surrounding asylum-seeking families at the U.S.-Mexico border.
At Barnard, students and faculty often collaborate on research through the Summer Research Institute and community-based, social justice initiatives such as the Harlem Semester and Mississippi Semester. Seeking Asylum illustrates how the College uses internships, research, and field placements around the country to enhance scholarship by connecting classroom experiences with real-world activities.
Seeking Asylum
 

Two weeks before the presidential election in fall 2016, Milanich organized a panel discussion that brought members of the Dilley project to Barnard: lawyers, an advocacy coordinator, and a Honduran mom and former detainee who sued the U.S. government. The panel sparked many students' interest in the detention of immigrant families and, in turn, Milanich's idea to bring Barnard to Dilley. 
"I have a long list of volunteer organizations where I could have sent students, but I saw this as a pedagogical opportunity where one goal was to show how a liberal arts education can prepare them to effect social change," said Milanich. "When the students went into that facility, they were able to connect the dots between what they'd learned about the history of U.S.-Central American relations and the politics of asylum, and what is going on right now with asylum-seeking populations at the border." 
Slideshow-SeekingAsylum-2019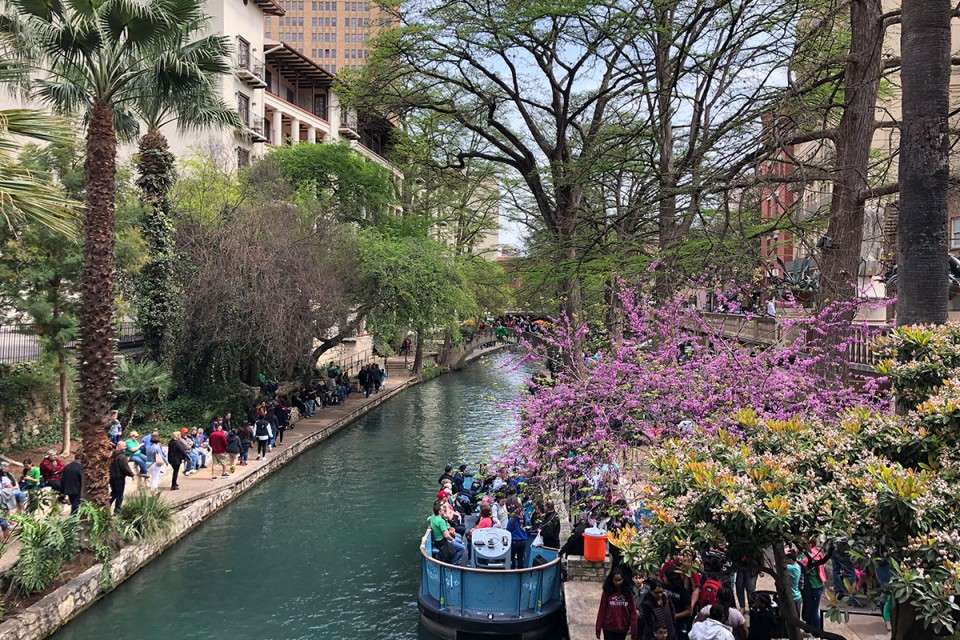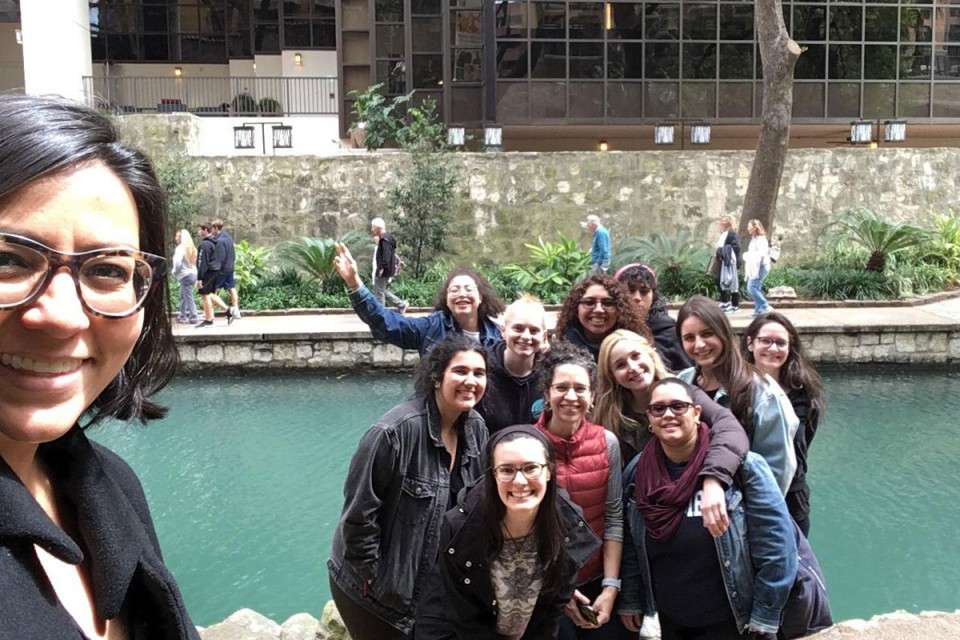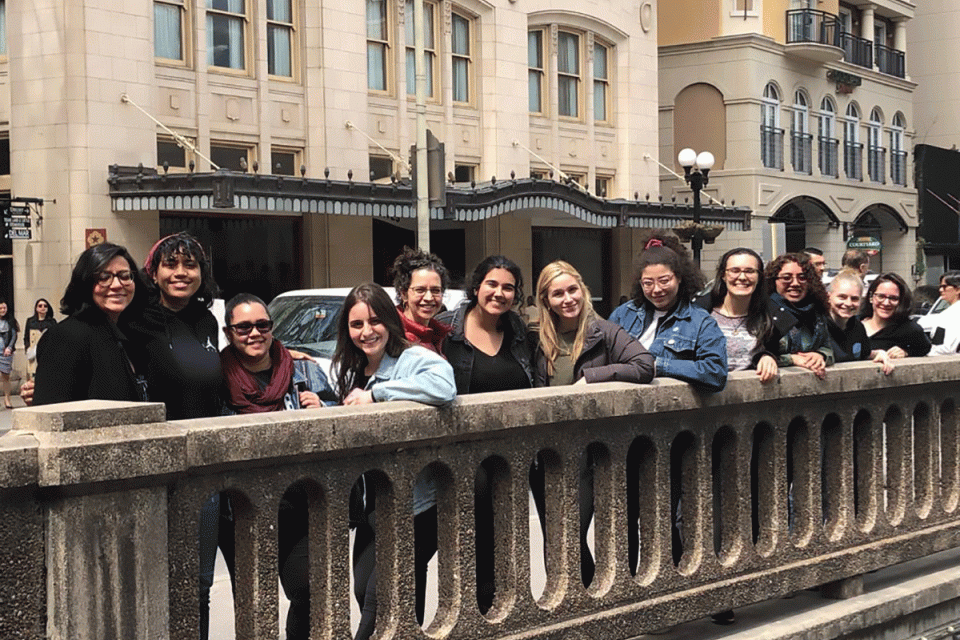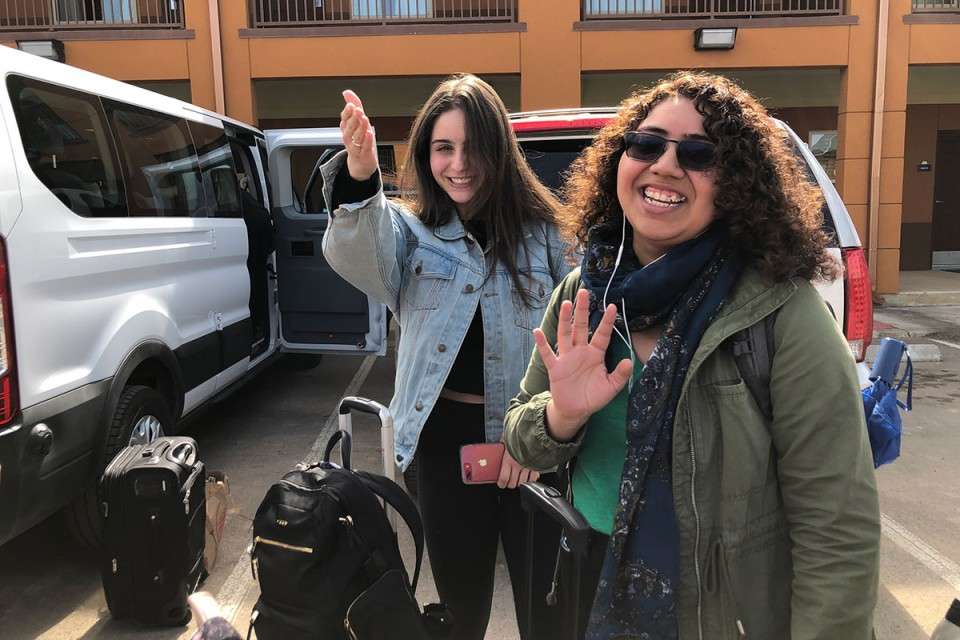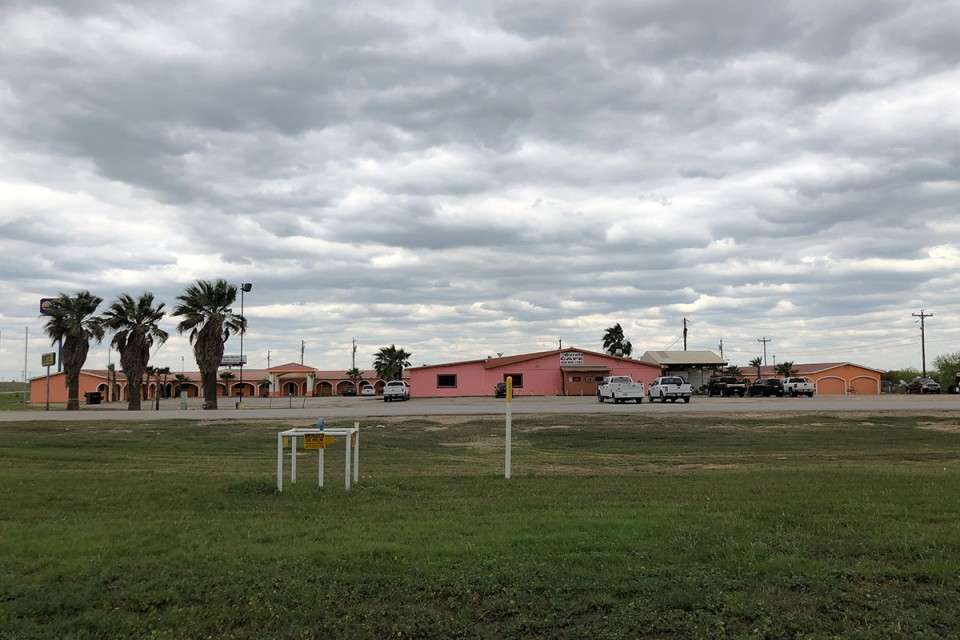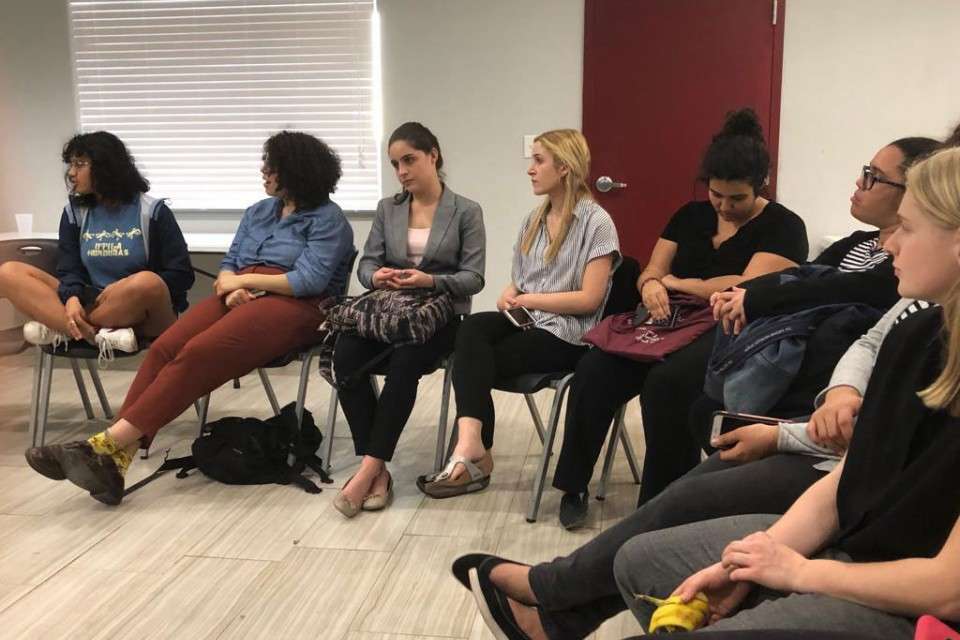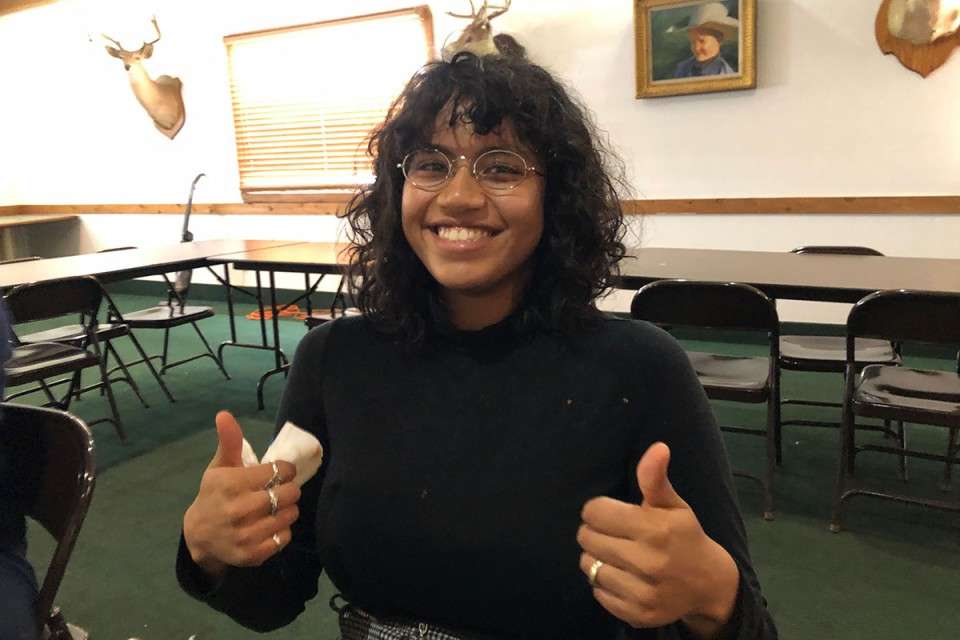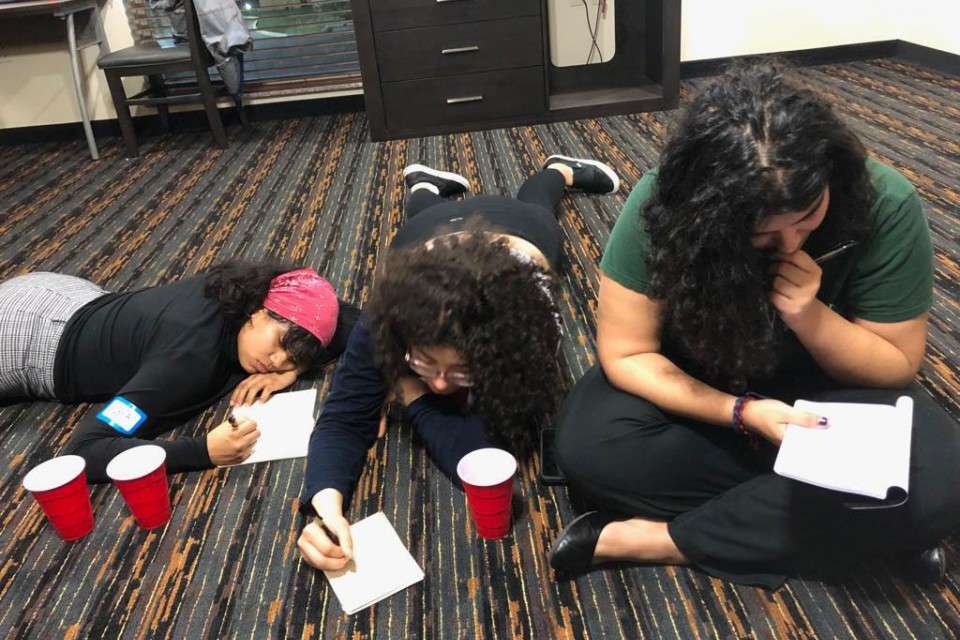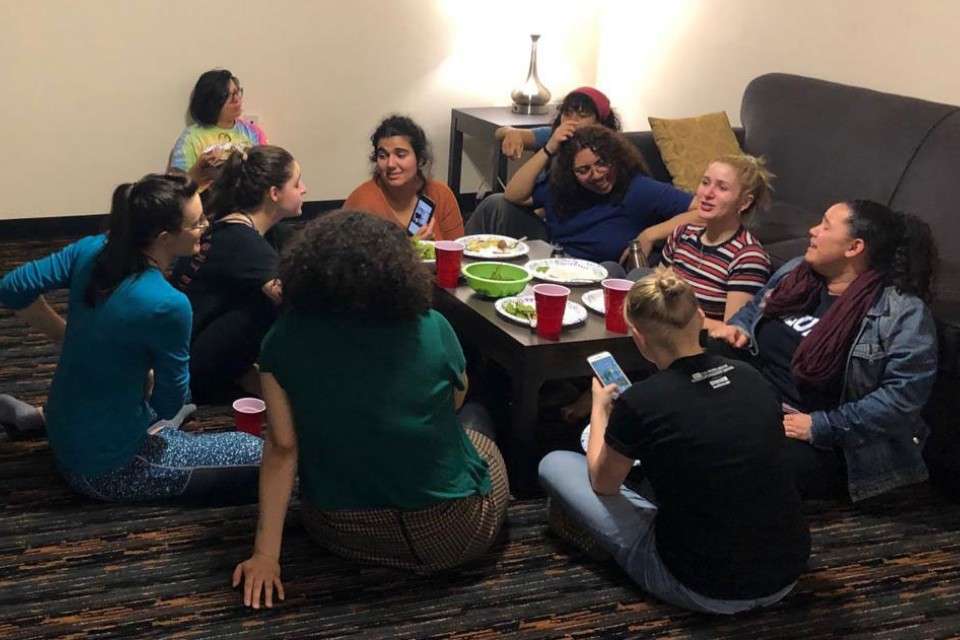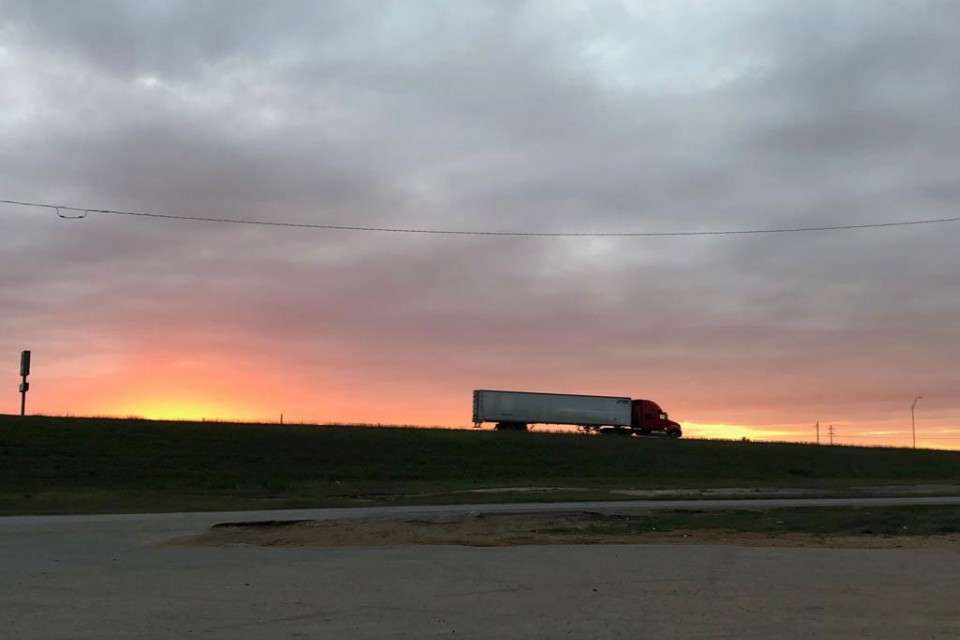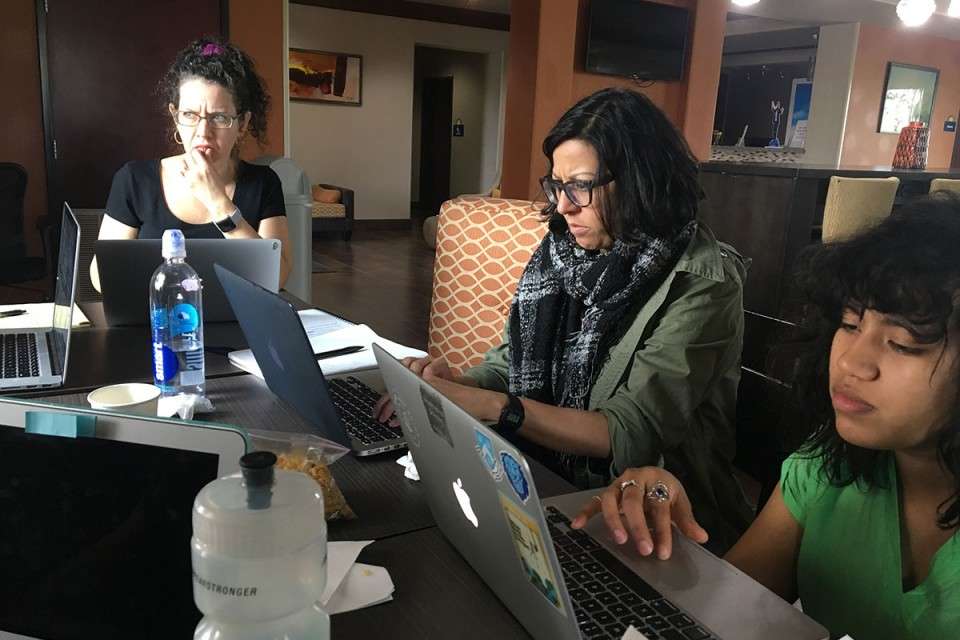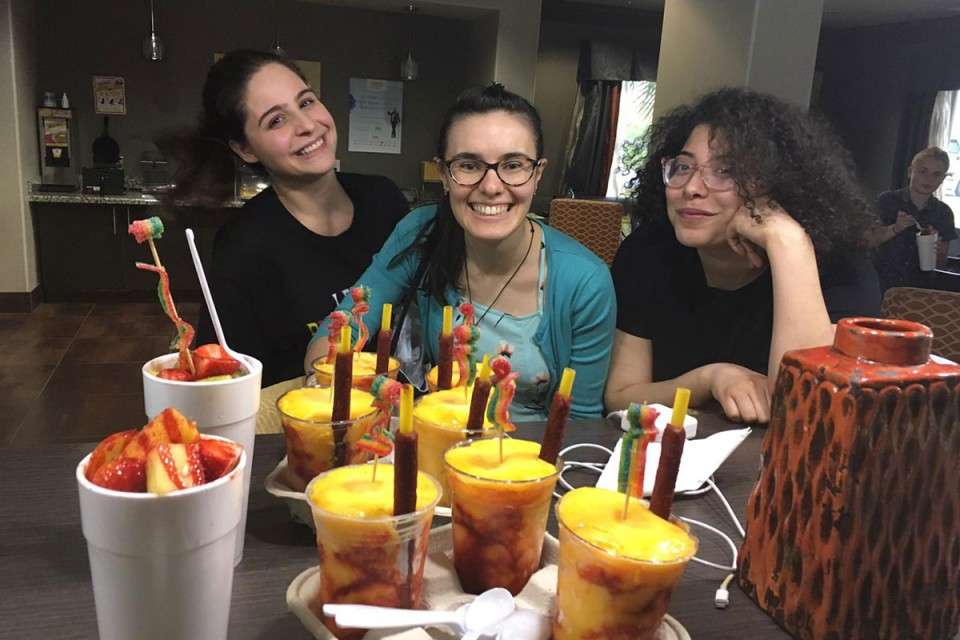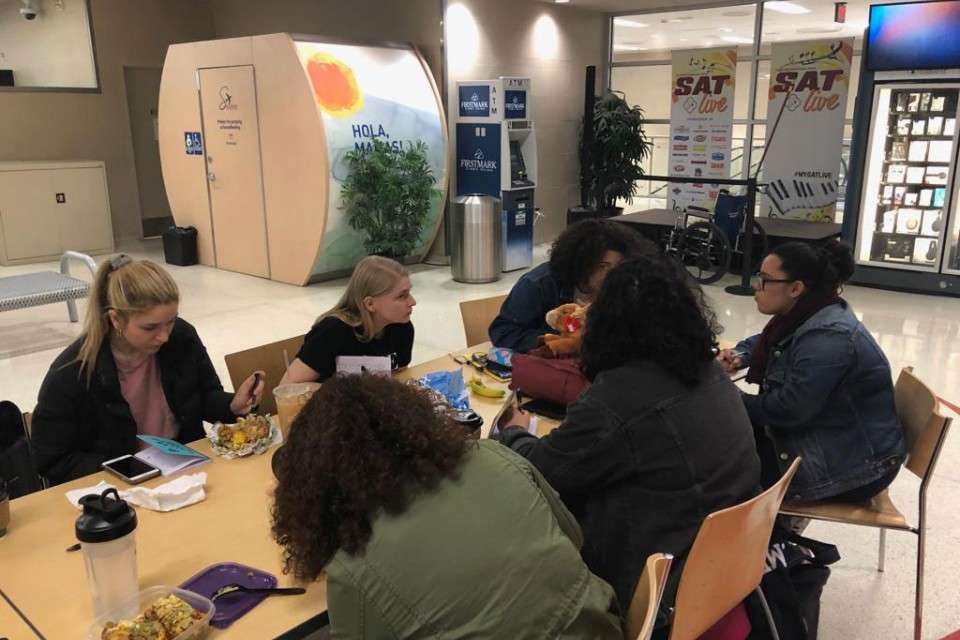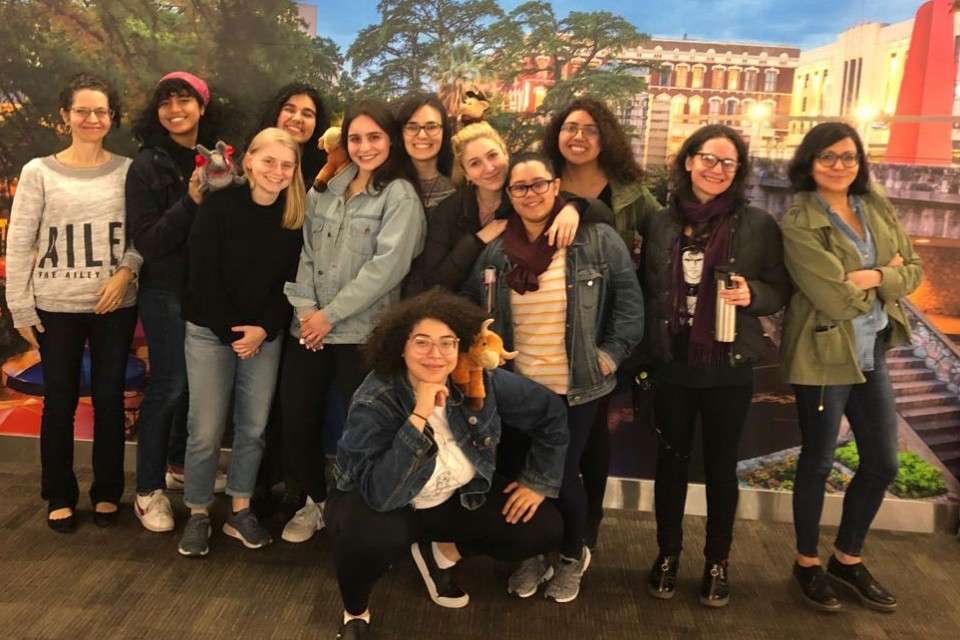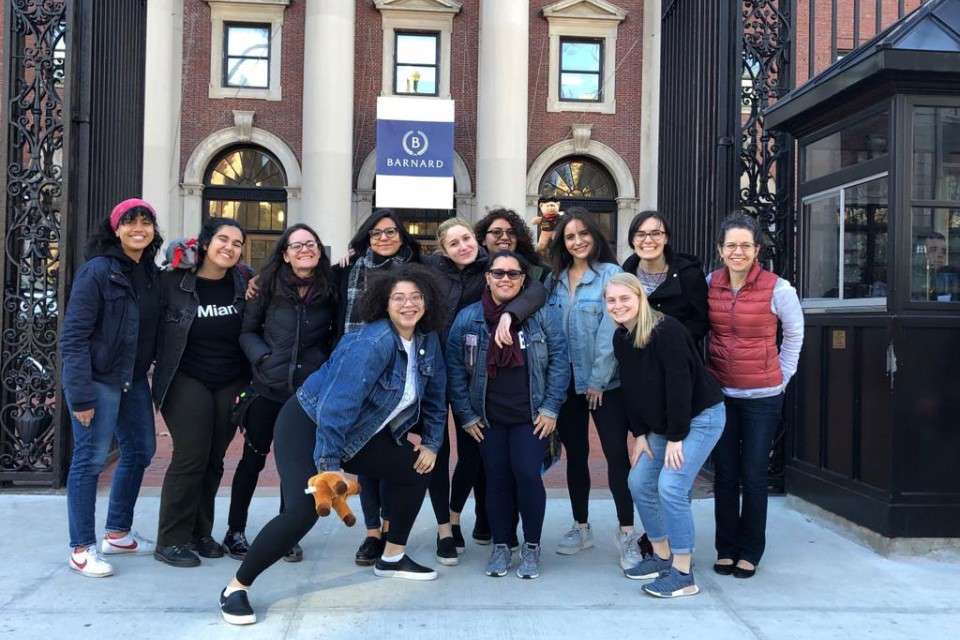 Day 1: San Antonio River Walk
Day 1: Group selfie on San Antonio River Walk
Day 1: Arriving at the Days Inn (Gabriela Garcia-Ugalde '20, Alondra Lucero '19)
Day 2: Garcia Café, where we went for Mexican food on a lunch break
Day 2: First day debriefing
Day 3: Andrea Vallejos '20CC smiling at lunch
Day 3: Andrea Vallejos '20CC, Isabella Oliv '20, and Jessica Cruz '20 journaling
Day 4: Dinner and relaxing after a long day
Day 6: Gabi Garcia '20, Emily Miller '19 and Isabella Oliva '20 excited to eat the mangonadas
Day 7: Journaling session
Day 7: Last group pic in Texas, at the San Antonio airport in front of a picture of the San Antonio River Walk, where we took our first group pic!
Day 7: Group photo at Barnard before heading home to sleep. We did it!
Student Driven
Milanich, along with 10 Barnard and Columbia students, traveled to Texas over spring break (March 17-23, 2019) to volunteer with DPBP at the Dilley facility, the largest immigration family detention center in the country. The detention center houses asylum-seeking mothers and their children.
Fifty students had applied for 10 spaces in the Seeking Asylum spring break trip, which required Spanish fluency and marked the first time that DPBP collaborated with an undergraduate professor to create a semester-long curriculum tied to the volunteer week in Dilley, Texas. Of those who were selected, one student wants to be an immigration attorney, another aspires to be a social worker, and another is an anthropology major. This was the second Dilley visit for a student who volunteered at the center last summer. One of the students was recently hired part-time by the Mercy Center in the Bronx, a community organization whose programs and services empower women and their families to make healthy living and economic decisions. (That student is mentored by Bridget Splain Meehan '08, the Mercy Center's director of immigrant services.) Some students are primarily interested in immigration issues, while others are attracted to the model of teaching. 
Once at Dilley, students offered translation services, helped provide legal counsel to families in the center, reflected on their personal experiences in op-ed pieces, and created a website for the course that includes a glossary of immigration law terms. Ultimately, the goal was for students to learn which parts of the migrants' stories need to be amplified and how the information could be used to help organizers improve DPBP. 
"Student volunteers play a pivotal role in the work that the Dilley Pro Bono Project does to provide legal assistance to asylum-seeking women and children detained in the nation's largest family detention facility," explained Katy Murdza, advocacy coordinator with DPBP. 
Students Speak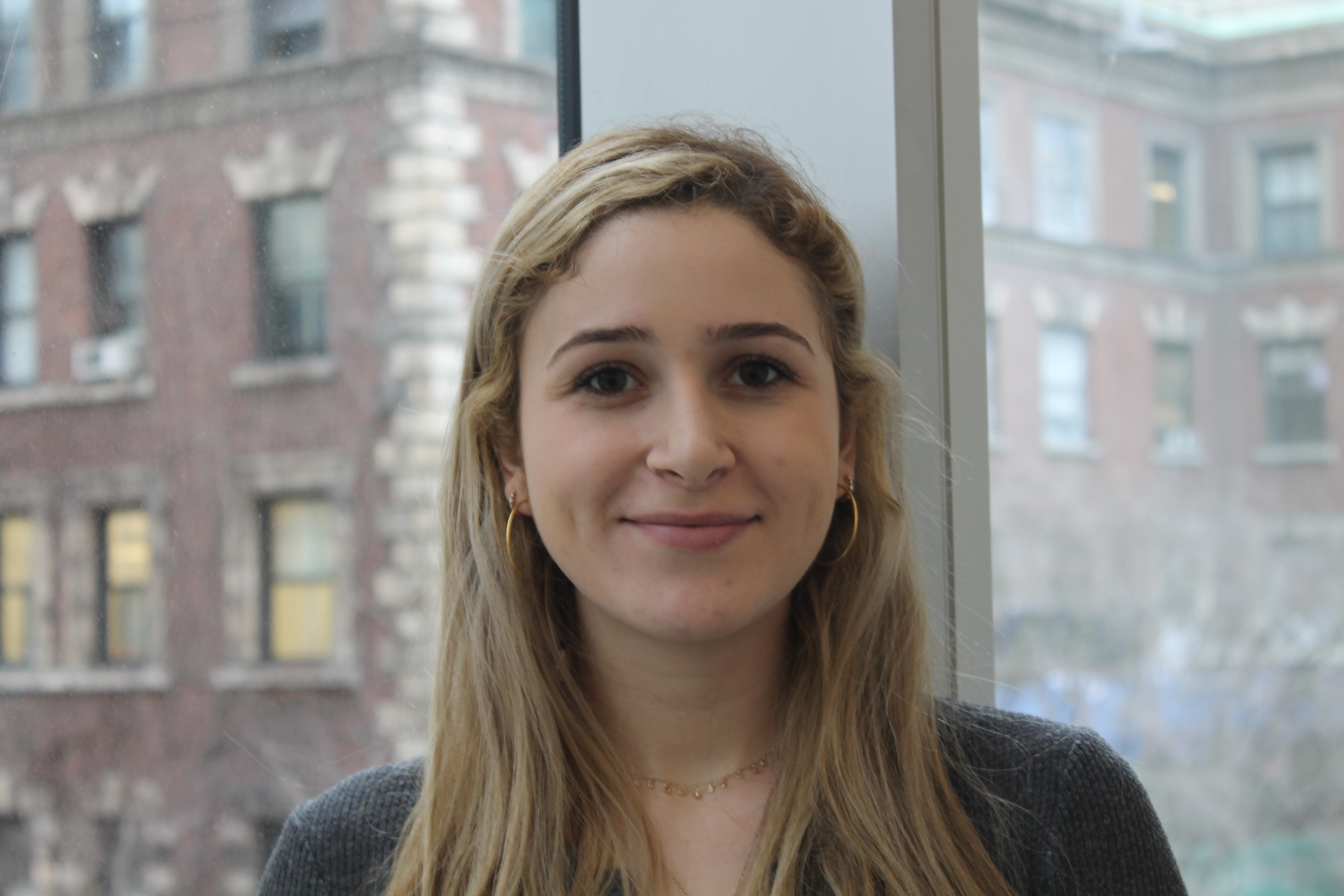 "Going to Dilley was a way for me to get involved and to educate myself on the work that can be done while I'm at Barnard. The most significant part of working alongside my peers and professor was the creation of a community within our class. When one of us had a particularly difficult interview with a client and went outside to process, someone always checked in. As a volunteer, the center can be an incredibly traumatizing environment to be in. Not being alone, knowing that there was always someone to talk or cry or vent to made me feel supported in a way that translated into my being a better volunteer, advocate, and support when someone else needed it." — Sarah Cicero '20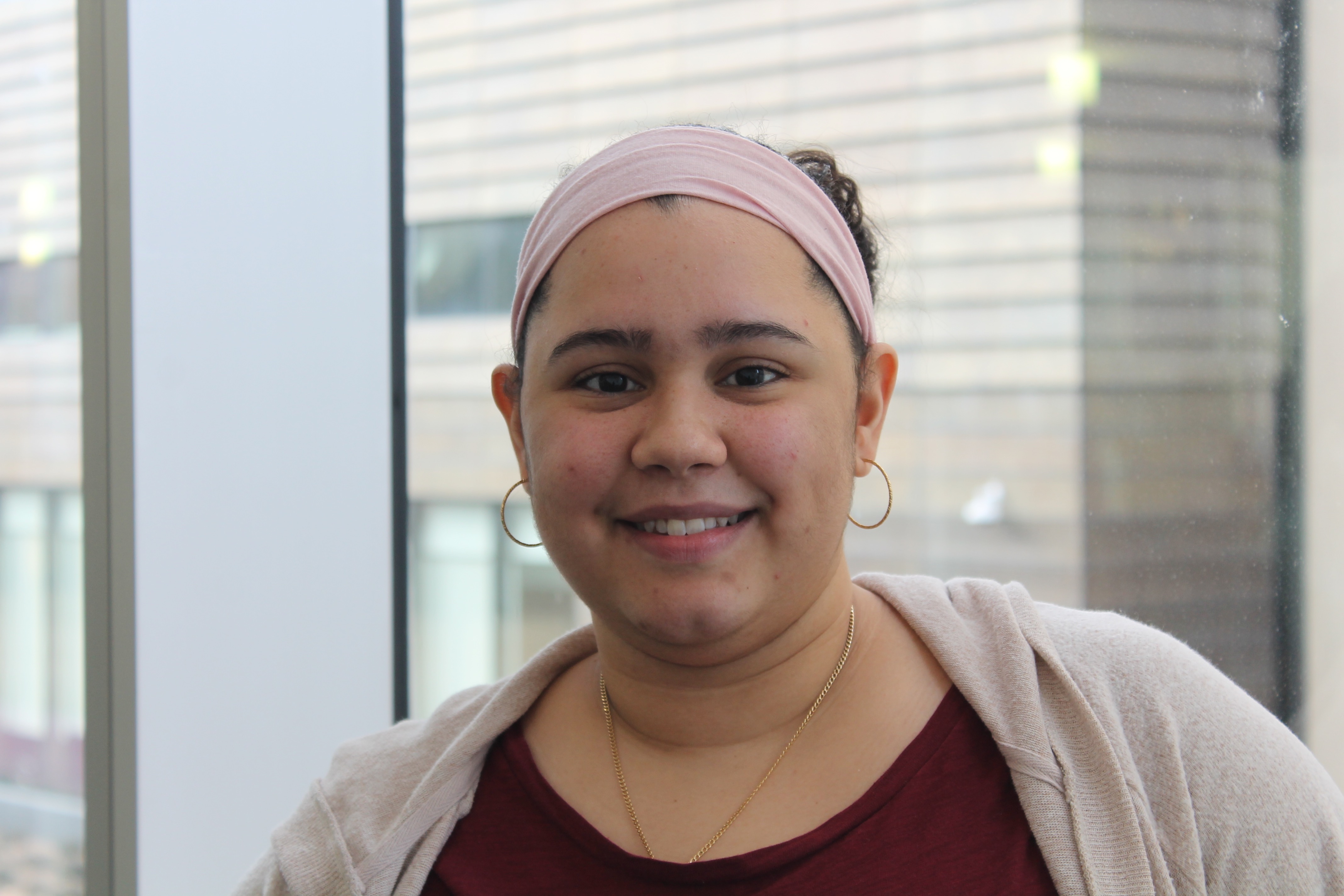 "It was important for me to participate in the trip because I wanted to help the families that were being detained. And I wanted to be able to inform people of what was happening at these detention centers because people tend to speak without knowing what these families have had to sacrifice. Oftentimes, we speak of events or issues in class in a theoretical manner, but it was a completely different experience to be in the detention center. I was able to learn so much from my classmates, but I also grew closer to them as they were my sole support system at the center." — Chabely Altagracia Jorge '19 CC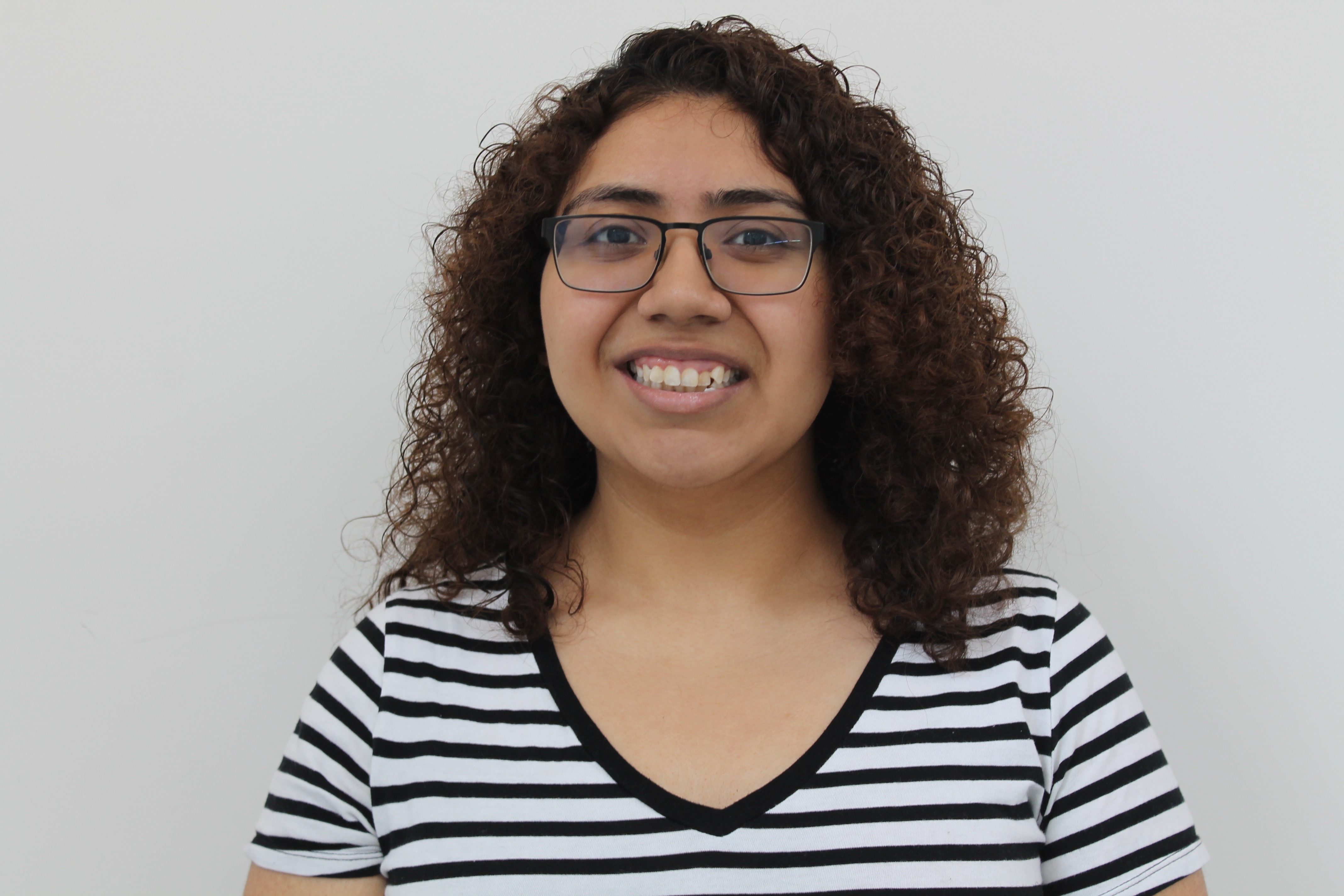 "Every time I read the news on Twitter, there was always another horrific story about the migration crisis along the U.S.-Mexico border. Whether it be Border Patrol agents using excessive force on children or migrants living in the nightmarish conditions of the hieleras or perreras, I knew I had to do something. My one week at the Dilley detention center will forever stay in my memory. As a graduating senior, Dilley has encouraged me to pursue a career path that allows me to help the most vulnerable people in this country without hesitation." — Alondra Lucero '20  
---
Kids' drawings: a sample of artwork gifted to Milanich and students from some of the children in the center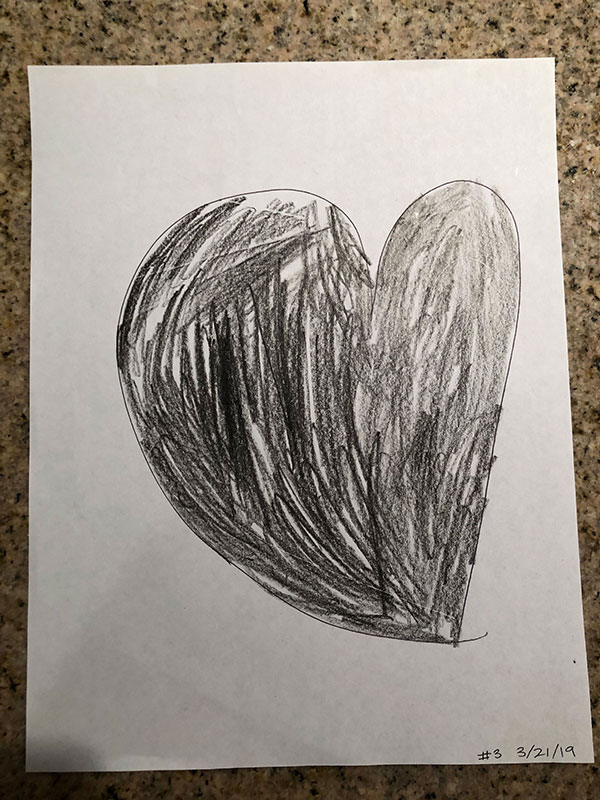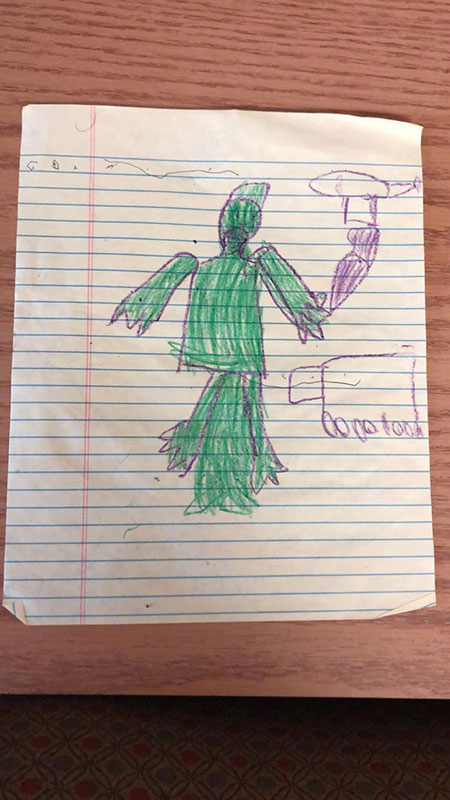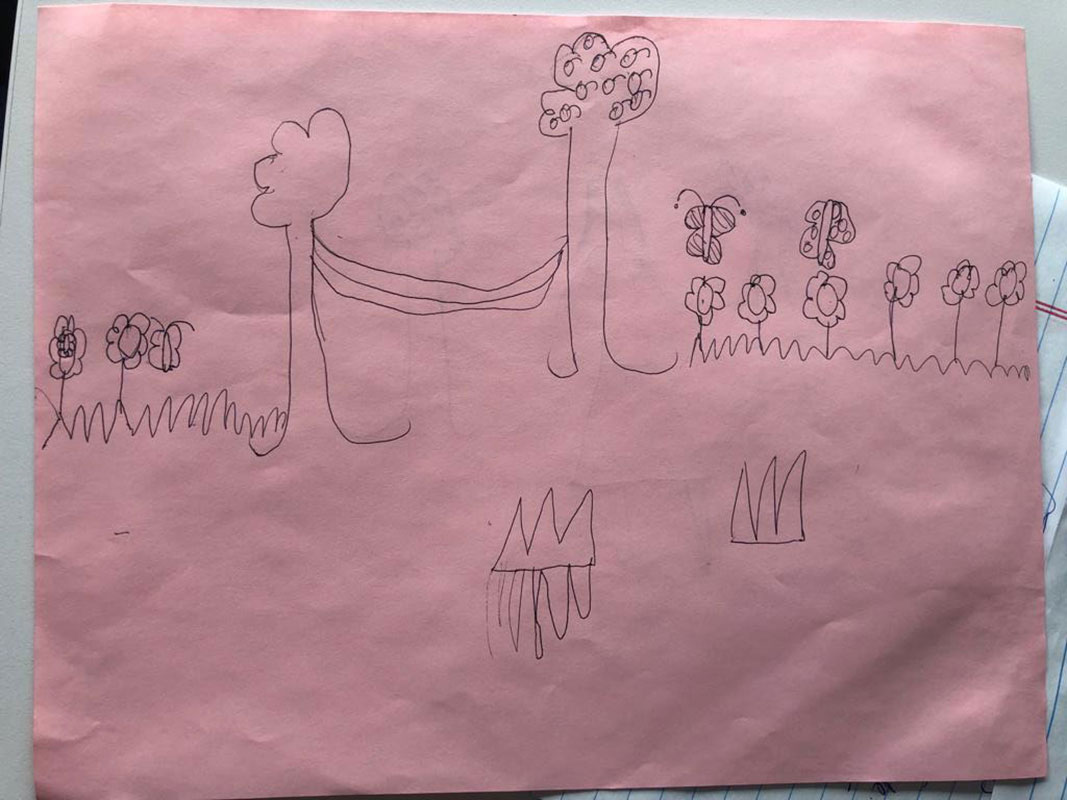 ---
The Village
Milanich strongly believes that it takes a village to teach a publicly engaged class like this one. She drew from resources provided by alumnae, the Barnard-Columbia community, and beyond. Fanny García '17 CC, an oral historian and administrator at the New-York Historical Society who has also worked on migrant detention issues, provided a series of workshops on oral history to students and accompanied the group on the trip. Liane Aronchick '03, a pro bono supervising attorney at Catholic Charities, gave students a crash course in asylum law and also joined them on the trip to Dilley. Dawn Rebecky, a managing copy editor at Condé Nast, led an op-ed writing workshop with students. And because, as Milanich points out, secondary trauma is an issue for people working with a traumatized population, such as incarcerated refugees, the College's Rosemary Furman Counseling Center ran a workshop for students before their trip.
"This kind of outward-facing class is one of the best ideas I've ever heard of," said Rebecky. "These Barnard students are inspiring in the classroom, so I can only imagine what they'll accomplish in the world beyond." 
"We are thrilled to have welcomed the students from Barnard College, who dedicated their spring break to preparing asylum seekers for their credible-fear interviews, which is a vital first step toward long-term safety in the United States," said DPBP's Murdza. "The assistance of student volunteers is indispensable to the work that the Dilley Pro Bono Project does on behalf of immigrant mothers and children." 
On this point, Milanich echoes Murdza about collaboration and the resources that Barnard offers to organizations like DPBP. "I'm a historian, not a psychologist, audio tech, or journalist," Milanich said. "I have to draw on other people's skill sets. That makes Barnard a unique and privileged place to be, because we have all of these resources at our fingertips."
---
For more on immigration issues, read Nara Milanich's Break This Down: Q&A on Detention Centers.
All slideshow photos courtesy of class photographers Sarah Cicero '20 and Emily Reed '19
— N. JAMIYLA CHISHOLM