Toyin Ojih Odutola, Artist-in-Residence at Barnard College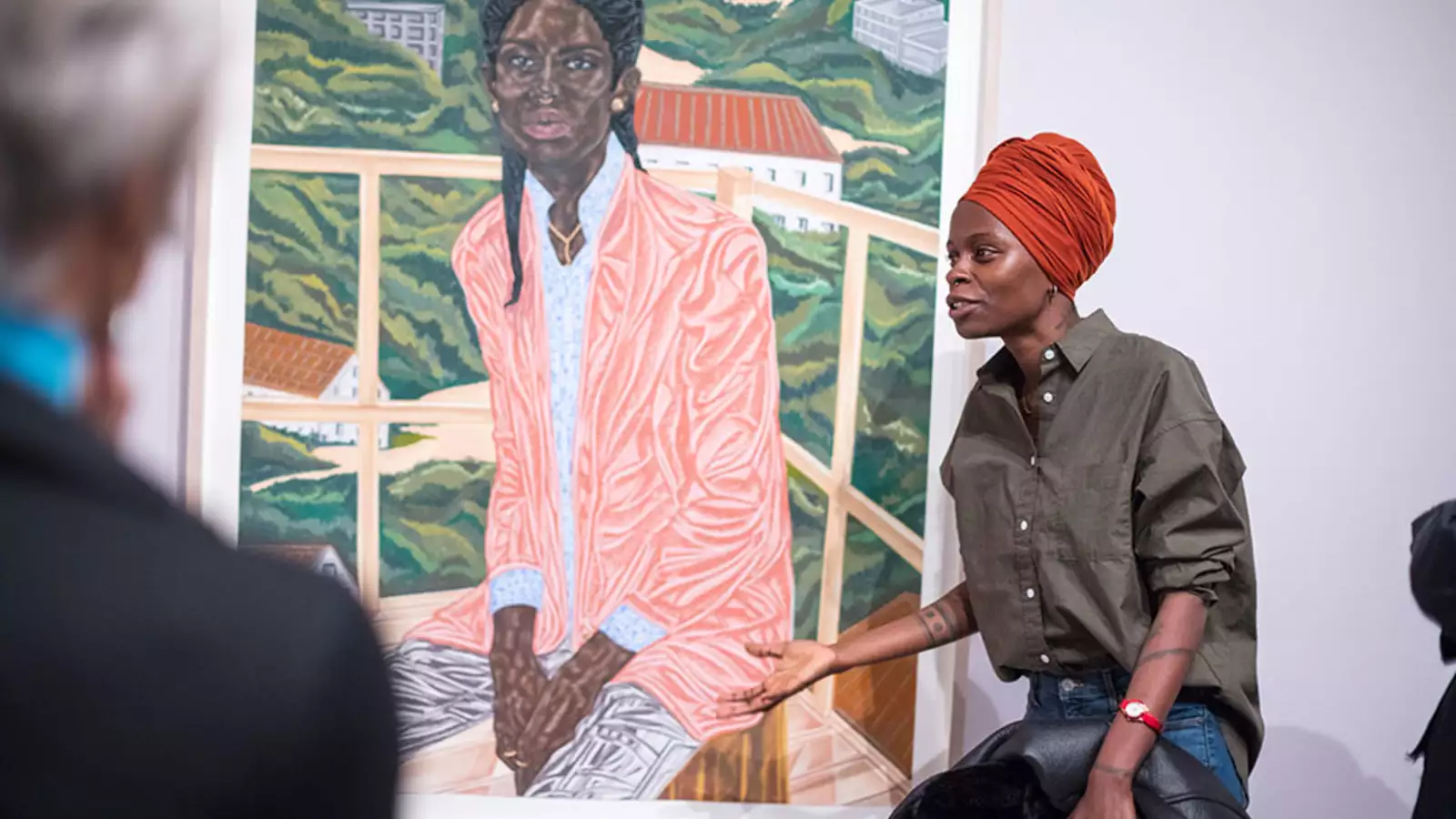 Toyin Ojih Odutola, this year's Lida A. Orzeck '68 Distinguished Artist-in-Residence, is a rising star in the art world and an important contributor to racial dialogue. As part of the College's celebration of Black History Month, we honor Ojih Odutola's work, on- and off-campus, in furthering understandings of the experiences of African Americans and Africans.
In the words of poet Claudia Rankine, Ojih Odutola's drawings "privilege a new grammar of blackness." Through lines and marks, Rankine writes, Ojih Odutola makes "blackness unfamiliar as it accumulates into flesh to be read as racially significant or not." In her work, blackness is not one thing: it is a collection of diverse, fluid, and always-changing identities.
Hear more from Ojih Odutola in a video interview about her work and what it means to her to be at Barnard. As she reminds us, "because of the history of America," people tend to "put a lot of emphasis on skin."
See Ojih Odutola's Work
On November 18, 2017, Barnard students met with Ojih Odutola at the Whitney Museum, where the artist trained them to speak about her work and share their expertise with others by giving museum tours and discussing her art on social media.  
Ojih Odutola's solo exhibition is on display at the Whitney Museum through February 25, 2018.
Learn More
In the latest issue of Barnard Magazine, Harvard's Richard L. Menschel Curator of Photography Makeda Best '97 writes about Ojih Odutola's strikingly original work.