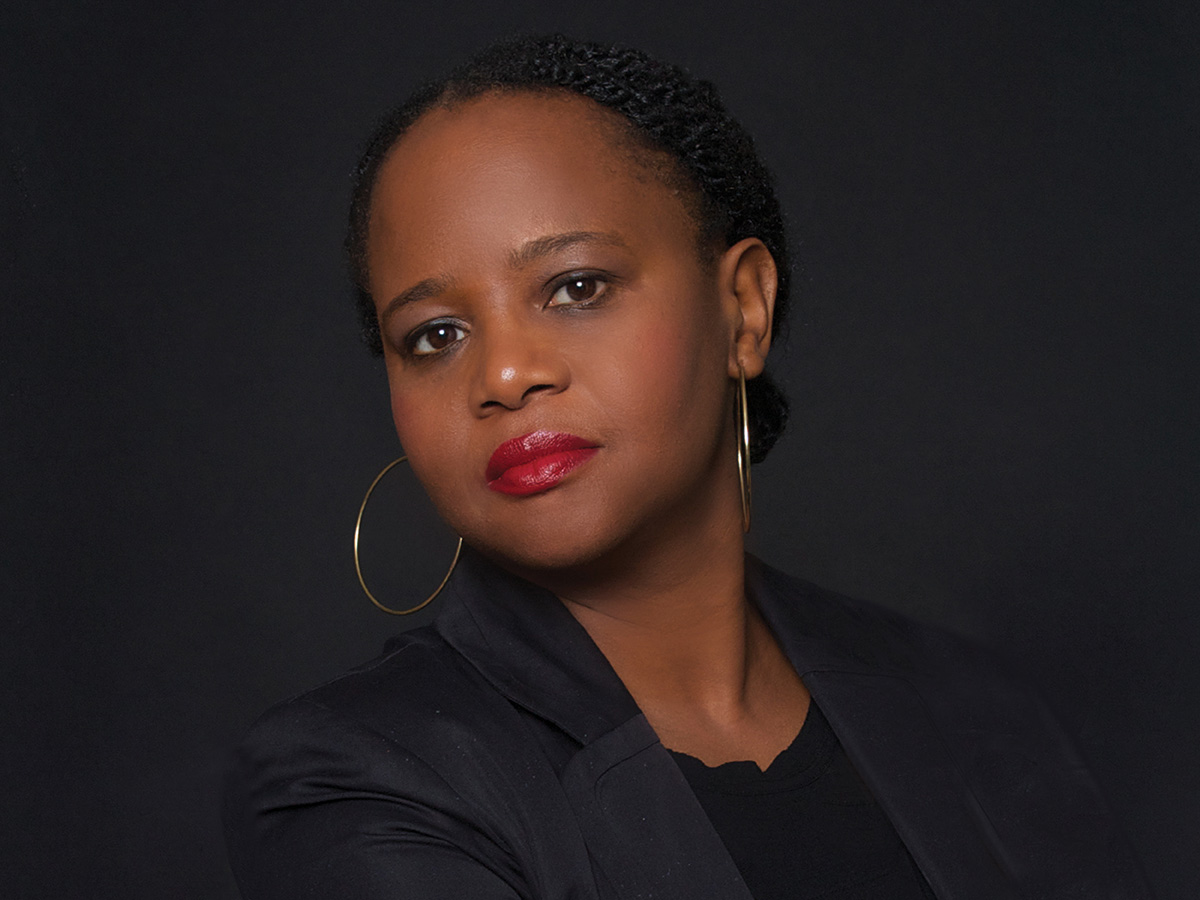 When Edwidge Danticat '90 was nominated for the 1995 National Book Award at age 25 for her collection of short stories entitled Krik? Krak!, she was the youngest author ever to receive the accolade. But despite this impressive success at the beginning of her career, Danticat had spent much of her early life thinking that her dream of becoming a writer was impossible.
"My parents wanted me to be a doctor," Danticat said. "When I said I didn't want to do that, they said, 'Well, you can be a nurse.'" Born in Haiti but raised in New York City from age 12, she attended Clara Barton High School for Health Professions in Brooklyn and volunteered regularly at Kings County Hospital. "I couldn't handle it emotionally," Danticat said. "I knew this was not a profession that I could survive."
Still, it wasn't until a representative from Barnard came to her high school that Danticat realized that a writing career was within reach. "The fact that writers like Zora Neale Hurston, Thulani Davis, June Jordan, Ntozake Shange, Erica Jong, Cristina Garcia, among others, had been Barnard students made writing seem much more attainable as a career for me," Danticat said.
Inspired by these predecessors, Danticat wrote much of her first novel, Breath, Eyes, Memory, while at Barnard. Then, in the year after graduation, she wrote much of Krik? Krak! while working in Barnard's financial aid office, taking advantage of the quiet space to write from 5 p.m. to 9 p.m., after her shift.

This discipline reflects Danticat's advice to young writers. "Just keep writing," she said. "Don't give up, no matter what people are saying to you or about you." 

Danticat has had her share of naysayers, and she knows how difficult it can be to ignore them. She recalled how people argued that she had earned her accolades not through merit but, they believed, because organizations were being politically correct. She stressed, "If you feel like this is what you're meant to do, keep working at it. Don't just wait for the muse or for inspiration. Carve out some time every day, even if it's one hour."

And if you're looking for a mentor? "Read, read, read," Danticat said. "Every great mentor you'd like to have can be found in the great books that have already been written, many by some fabulous women writers, including some of our own Barnard grads."
Decades later, Danticat is still writing. Her latest book, Everything Inside, is a collection of short stories that will be published on August 27, 2019. Women are central to the stories in Everything Inside, with Danticat showcasing the good, the bad, and everything in between in her complex characters. "I am not interested in writing archetypes or types. I want to write about real women, some of whom make indefensible choices at times," Danticat said. "I think if we write women only as angels and victims we fall short. We are human, and human beings are not always perfect or easily put into boxes." With numerous novels, short stories, and even a few films under her belt, fans can attest that no boxes can confine Danticat or her work.
—VERONICA SUCHODOLSKI '19