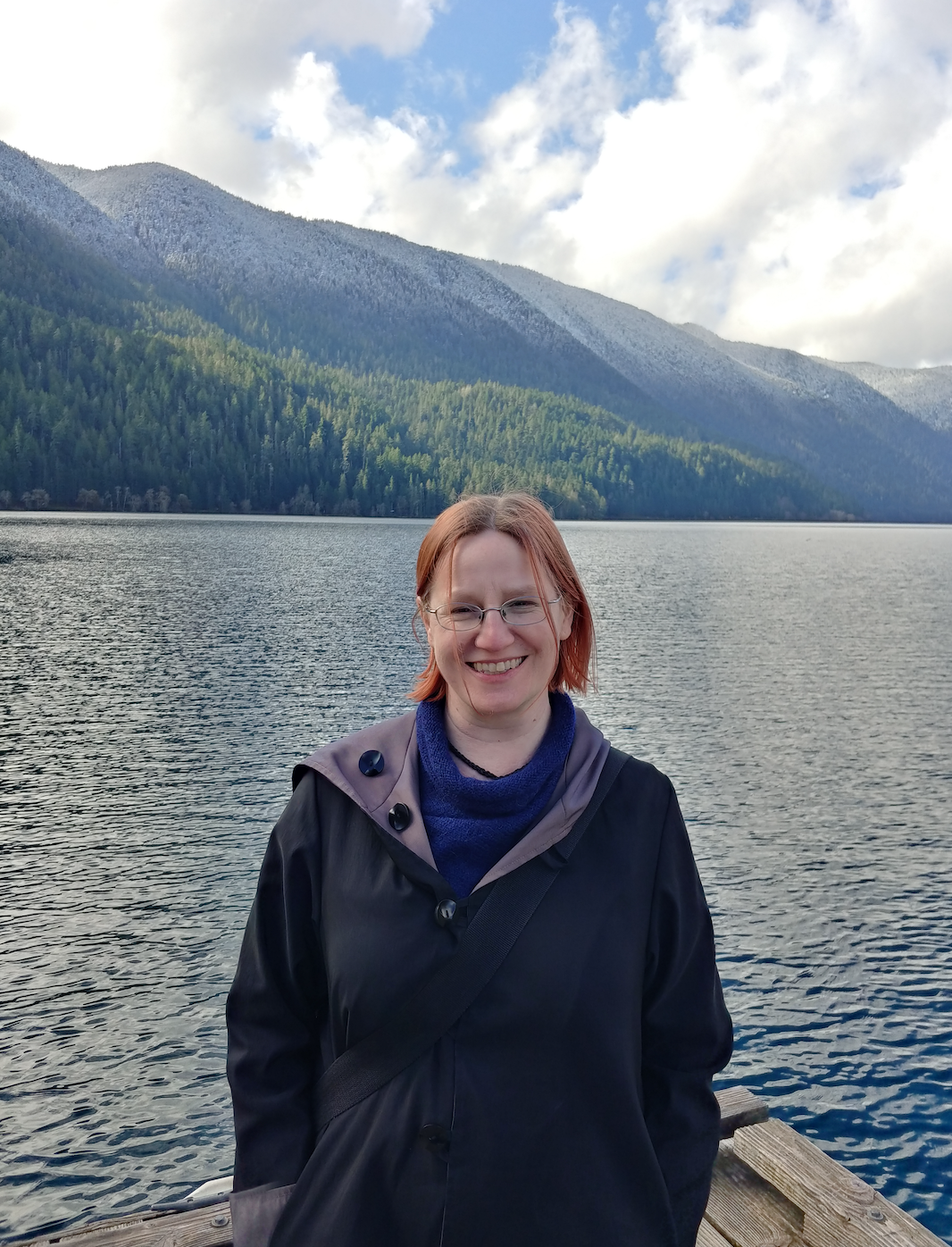 In the weeks following the 2016 election, Emily McNeil '98 read that the incoming administration might curtail or even remove climate research from government websites, such as the National Oceanic and Atmospheric Administration (NOAA) site. Though the worst-case scenario (a purging of all climate-related data) didn't happen, the fear that it would gave McNeil and her partner, Justin Connelly, an idea.

"We were joking about using knitting to create wall hangings [that would record] this data for posterity," said McNeil, who manages a hand-dyed yarn shop in Anacortes, Washington, called Fidalgo Artisan Yarn & Clothing. "Because unlike online data storage, tapestries can last for centuries or even millennia."
That conversation sparked the Tempestry Project. Co-founded in 2017 by McNeil and Connelly, the project blends fiber art with temperature data through the knitting of temperature tapestries — "Tempestries" — to bridge the gap between the global climate crisis and the personal experiences of individuals. 
Each Tempestry blends data from the NOAA and KnitPicks' Wool of the Andes worsted yarn, chosen partly for its durability, to represent specific temperature ranges in five-degree increments, from less than -30°F to more than 121°F (-34°C to 49°C). Each Tempestry represents one calendar year, with each knitted row representing the temperature on a given day. A universal yarn system allows Tempestry creators around the world to compare work. 
To date, Tempestries have been created in 49 states and in more than 30 countries. They've been exhibited in art shows and museums, classrooms, county fairs, government offices, public libraries, and hundreds of private homes.
There are a few advantages to taking data into the realm of creative practice. "What I love most about this recent rise of data-as-art is how it functions as a catalyst for conversations between people who might not otherwise be talking about these things," McNeil said. "What's unique about the Tempestry Project is that it goes beyond just being art that others look at to being a process in and of itself for the thousands of participants who've made their own personal Tempestries. Each one of these sparks conversation about our changing world."
A Barnard history major, McNeil spent the first 15 years of her career at SIPA's Lehman Library, first as a library assistant and then as an access and reserves supervisor. On the side, she sold knitted projects through two Etsy stores. When McNeil moved to Washington in 2015, she thought she'd continue her career at the local library but didn't get the job.
"It was the best disappointment that ever happened to me," McNeil reflected. She had been longing to be more creative and had just met a woman who wanted to start her own hand-dyed yarn shop. She needed a store manager, and McNeil has been working with her ever since.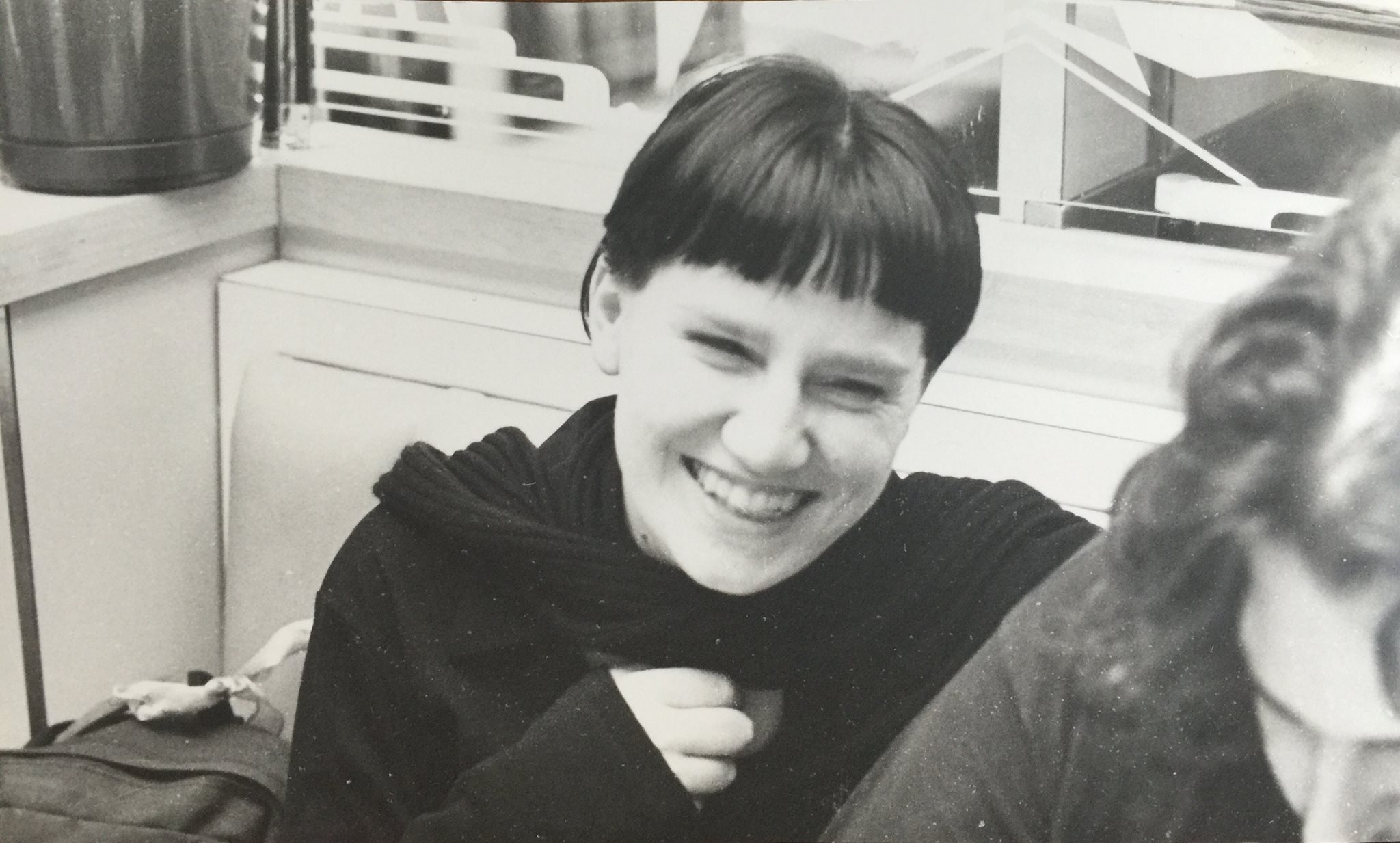 The Barnard community is well-versed in "craftivism,"  thanks in large part to Krista Suh '09 and the Pussyhat Project, a knitting-as-activism exercise that became known for its iconic pink hats seen around the world at Women's Marches starting in January 2017. 
"I was struck by the collaborative nature of Krista's and Kat Coyle's work," McNeil said, who helped knit more than a hundred such hats for the 2017 Women's March on Washington, "and I loved that everyone, even novice knitters and crocheters, could participate,"
"One huge aspect of both pussyhats and Tempestries is that there is such power in numbers. One Tempestry is a pretty rendering of a year's worth of daily temperatures, but 30 Tempestries for one location can be a powerfully visual and tactile record of a changing climate."
The Tempestry team is currently working on a photography book of the National Parks Tempestry Collection, as well as a loanable Tempestry collection for use at climate protests, student walkouts, and more. Several Tempestry displays were planned for this year's 50th anniversary of Earth Day (April 22) but had to be cancelled due to the COVID-19 pandemic. And in August 2020, McNeil began creating a line of Tempestry yarn, a project which allows the team to shrink their carbon footprint while supporting domestic jobs. The team is currently fundraising to make the customized yarn a reality.
"We're looking forward to our work being a presence at future Earth Day events around the country and the world," McNeil said. "It's such a pleasure to have built and continue to be working at this intersection of creative fiber arts and activism."
—VERONICA SUCHODOLSKI '19