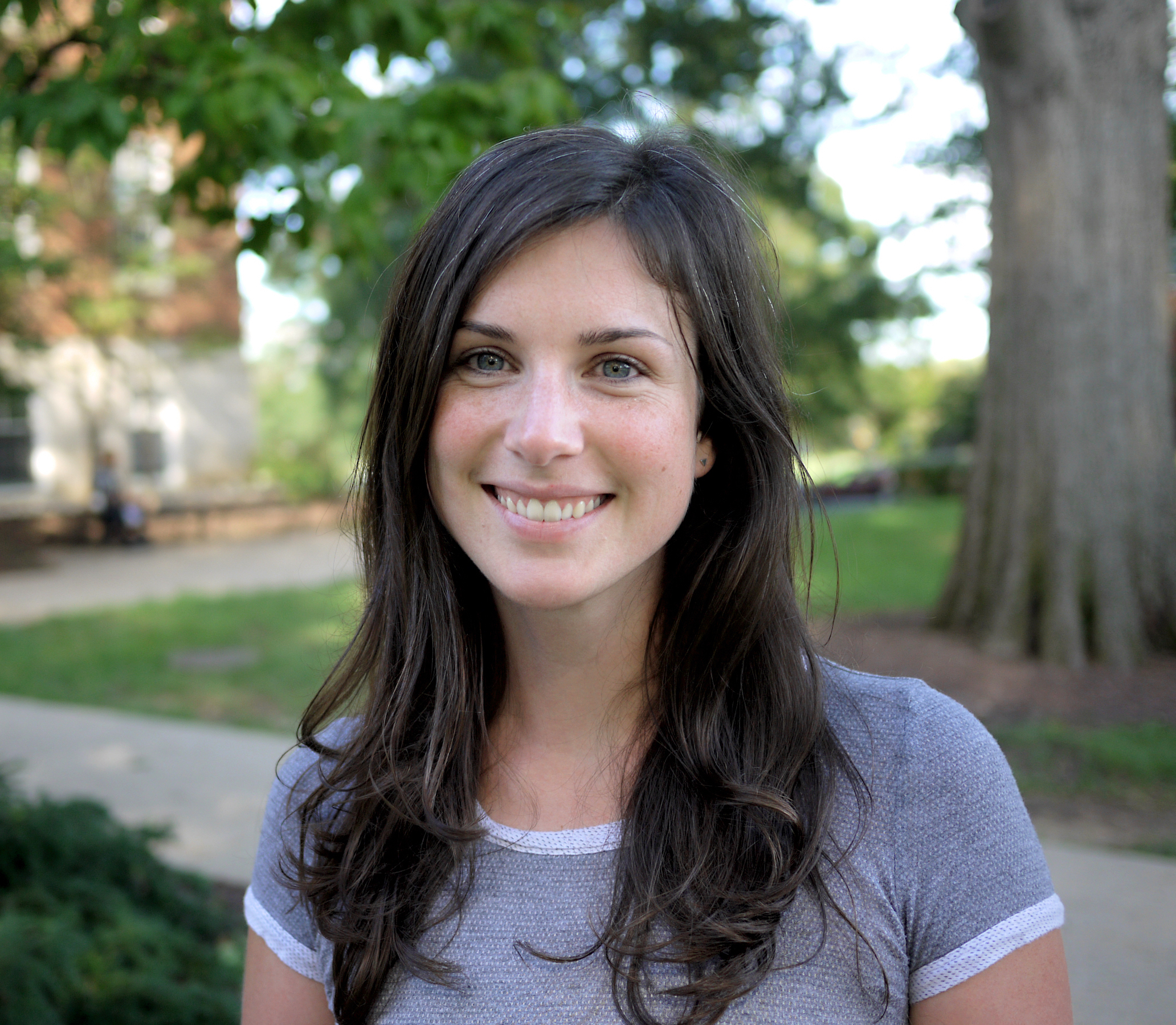 When Erin Kara '11 got to Barnard, she didn't know what to study. "I love science, but honestly, the idea of 'scientist' as a potential career never once crossed my mind," said Kara, who is now an assistant professor of physics at the Massachusetts Institute of Technology (MIT).
Part of the problem, early on, was Kara's lack of role models. Growing up, she didn't know any women, in real life or in pop culture, who showed her that she could do science. "To me, [scientists] were these brainiacs who just intuited all of the science, which was not how I saw myself at all," Kara said. "That's probably part of why I never even considered it as a career path."
Cognitive scientist and president of Barnard Sian Leah Beilock recently published an op-ed about new research that shows how telling young girls that they can "be scientists" — rather than "do science" — can actually stifle interest in STEM (science, technology, engineering, and math) fields, which tend to be male dominated. The research points to young girls experiencing what Kara described: a lack of role models and ascribing traits to scientists that often don't align with their own self-image. Physics is among the most extreme examples of the resulting inequality in STEM. According to the American Institute of Physics, in 2017, women earned just 21% of all physics bachelor's degrees in the country and 20% of physics doctorates. In 2014, women made up only 16% of physics faculty and 19% of astronomy faculty in U.S. colleges and universities.
But Kara's perception of scientists shifted when she arrived at Barnard. During her first semester, she took Classical Mechanics with astrophysicist and professor Reshmi Mukherjee, who invited Kara to do research with her over the summer. "I knew very little about astrophysics then but was immediately drawn to the questions astrophysicists were asking," Kara said. "The questions were so huge, so fundamental. That's what I love about astrophysics. There are so many things that we don't understand, so much discovery space, and even a first-year undergraduate can help push the boundaries of knowledge."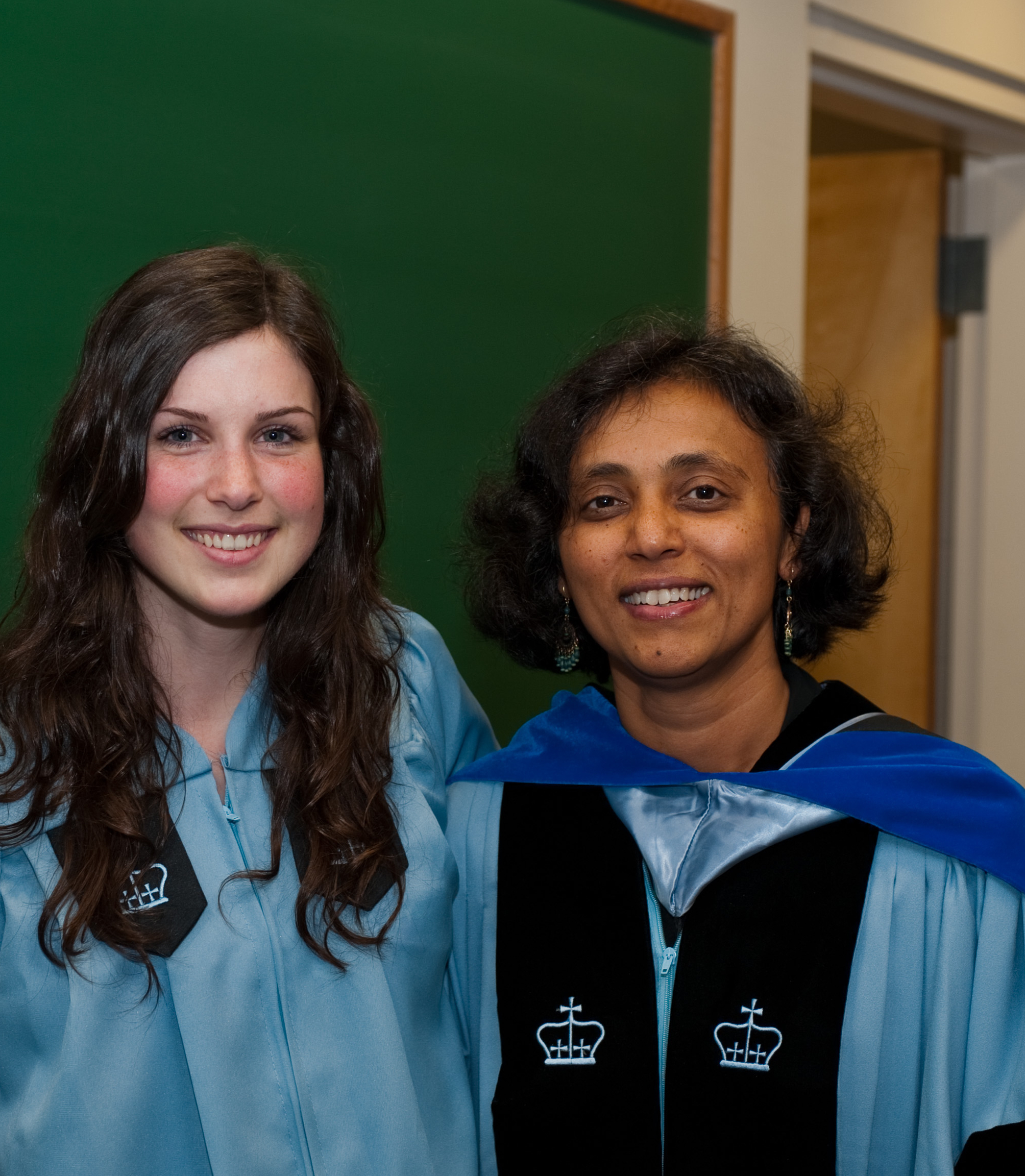 Kara has been pushing boundaries ever since. After Barnard, she received a prestigious Gates Cambridge Scholarship to get a master's degree in physics (astronomy). She earned her Ph.D. from the Institute of Astronomy at the University of Cambridge before being named a NASA Hubble Postdoctoral Fellow in 2015 and joining MIT in 2019. Now, when she's not in the classroom, Kara studies black holes using a new technique called X-ray reverberation mapping, which allows astronomers to map the gas falling onto black holes so that they can measure how black holes grow and affect their environments.
Beyond her research with Mukherjee, Kara said, Barnard has been a big part of her career as a scientist. First, the ability to take small introductory physics courses at Barnard helped Kara to build confidence in herself before joining the predominantly male upper-level courses taught at Columbia. Even though she sometimes felt like an outsider in those classes, it was helpful to remember how different her Barnard classes made her feel. "Being able to observe how environment alone strongly affected my own feelings of adequacy allowed me to overcome my insecurities," she explained.
Second, her liberal arts education — including her undergraduate minor in art history — remains important to her work. "One thing that they never tell you when you do your STEM degree is how much writing there is as a scientist!" Kara said. "I feel so fortunate to have studied at a place like Barnard, where I got to pursue astrophysics with some of the top researchers in the world and also gained so many of the writing and communication skills that I believe have been key to my development as a scientist."
"Going to Barnard changed my life in so many ways, and one of the biggest ways was seeing female scientists and realizing that this is something I could do, too," Kara added. She notes that women entering STEM fields today have so many more role models than she did to look up to; at the same time, Kara is inspired by her male colleagues who, she says, are committed to equality.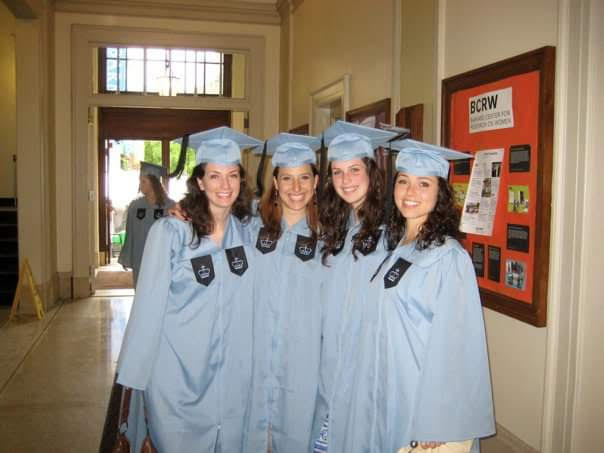 Which isn't to say that the going will be easy. "Academia can be hard, and it requires so much more than what your degree will teach you," Kara said. She advised, "Take time to build a community of people who you trust and who will understand what you are going through." For Kara, that includes her three best friends from Barnard (pictured with Kara at graduation, from left): Associate Director of First-Year Writing at Barnard Cecelia Lie-Spahn '11, Anna Ehrlich '11, and Amarynth Sichel '11, with whom Kara still Skypes every Sunday. 
"For me, building that support, inside and outside of work, is invaluable," Kara said.
—VERONICA SUCHODOLSKI '19