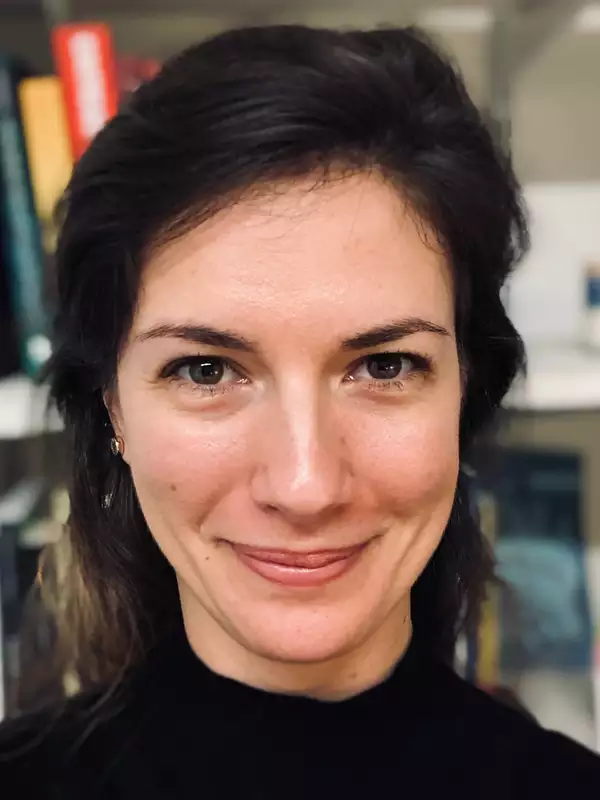 Cecelia Lie-Spahn
Lecturer, English; Associate Director of the First-Year Writing Program, Director of the First-Year Writing Workshop Program
Department
Writing Fellows, English, First Year Foundation
Office
270 LeFrak Center, Barnard Hall
Contact
Cecelia Lie-Spahn has a Ph.D. in Feminist Studies from UC Santa Cruz; she is also a Barnard alumna of the English Department and Creative Writing concentration. In addition to her training in feminist pedagogies and writing across-the-curriculum scholarship, she specializes in feminist science studies approaches to transnational reproductive health and justice. Her current project is about underground markets for misoprostol, a forensically untraceable drug commonly used to induce abortion when abortion is outlawed or otherwise severely restricted. Working against racialized dichotomies of primitivism and technological progress, her research looks across the transnational, legal, and bodily borders depicted in recent media and clinical contexts in the U.S. and Latin America. She won Barnard's Teaching Excellence Award in 2021 and the Fund for Innovation in Teaching in 2023.
PhD, Feminist Studies, University of California at Santa Cruz
B.A., English and Creative Writing, Barnard College
Academic Writing Intensive
The Art of the Essay
First-Year Seminar (Workshop): Race, Science, and Reproductive Justice
First-Year Writing & First-Year Writing Workshop, Women & Culture: Reading the Body
My background is in feminist studies, a field that is dedicated to making invisible structures of power — social, cultural, historical, institutional — visible. While I read a lot of public health and medical scholarship for my research, I love reading literature in First-Year Writing because, like my research in the sciences and medicine, it both captivates and stumps me. This is why I love teaching First-Year Foundations courses: it is in these courses that my interests in science and medicine intersect with my passion for teaching writing.
One of the most valuable lessons I learned when I was a Barnard student is that writing is difficult for a reason. When writing gets frustrating, it's because I have a complicated idea brewing that is tangled up in my other ideas and experiences. I have to write many drafts and discuss them with different readers – my colleagues, friends, myself -- in order to tease out my ideas, to find a thread and begin to untangle the web of my reactions, experiences, questions, the words I keep coming back to but don't know why (yet). To me, this is what teaching writing at a women's college is all about: it's about empowering undergraduate writers to embrace complexity, to read the world slowly and attentively, to ask meaningful questions, and to respond in ways that honor its (and our) complexity.
The act of writing does exactly that: writing pushes us to name how we see and analyze the world, and to see things we could not see before. In my First-Year Writing and First-Year Writing Workshop classes, that means that we read literary and scholarly texts that prompt us to reflect on what we think we know about the relationships between the body, identity, and power. While the readings are not comprehensive of any discipline or topic in the way an "Intro to [fill in the blank]" class might be, I draw from my own background in feminist studies, critical race and ethnic studies, and reproductive health and justice.
As Associate Director of First-Year Writing and Director of First-Year Writing Workshop, I also specialize in supporting Barnard students from all disciplines and backgrounds who feel that they would benefit from more intensive work on their academic reading and writing skills. If you think this might be you, I encourage you to reach out to me directly (clie@barnard.edu) to set up a time to talk so I can connect you with the best resources Barnard offers.
Courses I teach:
Art of the Essay
Feminism, Science, and Reproductive Technology
First-Year Writing and First-Year Writing Workshop: Reading the BodyFirst-Year Seminar and First-Year Seminar Workshop: Race, Science, and Reproductive Justice
Women & Health
The Writer's Process