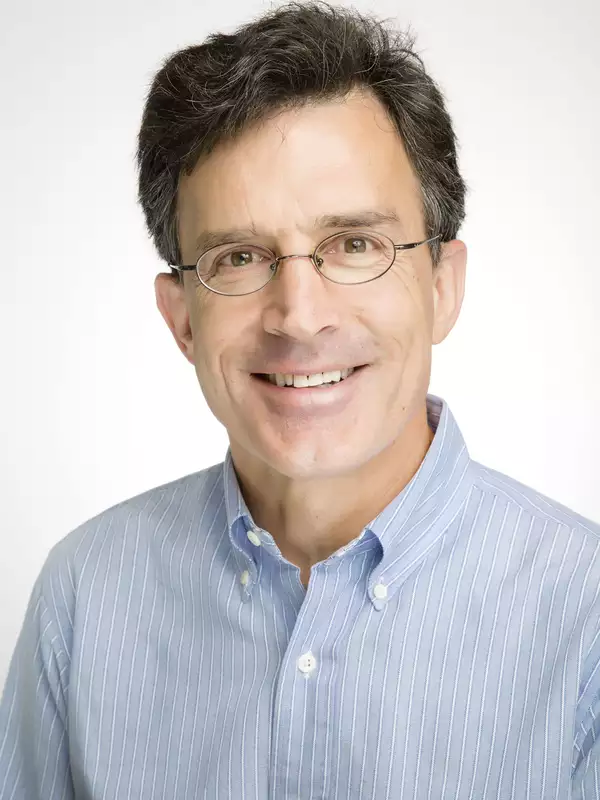 John Glendinning
Ann Whitney Olin Professor of Biological Sciences
Department
Biology, Neuroscience & Behavior
Office
Office Hours: Tue 9-10am, Fri 9-10am
Contact
John Glendinning, professor of biological sciences, joined the Barnard faculty in 1996. His research seeks to understand the physiological underpinnings one of life's great pleasures: eating. His current research is exploring how the sense of taste mediates behavioral and metabolic responses to sweeteners, complex carbohydrates and alcohol. He is also studying how pre- and post-natal experience with foods can make them taste better (or worse). He investigates these questions in rodents, using a combination of behavioral, electrophysiological, and molecular approaches.
BA, Hampshire College
PhD, University of Florida

Post-doctoral training
Florida State University
University of Florida
University of Arizona
BIOL BC3360 Physiology
BIOL BC3361 Laboratory in Physiology
BIOL BC2286 Statistics and Research Design
BIOL BC3597 Guided Research
NSBV BC3593-3594 Neuroscience & Behavior Senior Thesis Seminar
Barnard and Columbia students in Italics:
Tang J, Youngentob SL, Glendinning JI (2018) Postnatal exposure to ethanol increases its oral acceptability to adolescent rats. Chemical Senses (in press)
Glendinning JI, Lubitz GS, Shelling S (2018) Taste of glucose elicits cephalic-phase insulin release in mice. Physiology & Behavior 192: 200–205
Glendinning JI, Tang J, Allende APM, Bryant BP, Youngentob L, Youngentob SL (2017) Fetal alcohol exposure reduces responsiveness of taste nerves and trigeminal chemosensory neurons to ethanol and its flavor components. Journal of Neurophysiology 118: 1198–1209
Glendinning JI, Frim YG, Hochman A, Basile AJ, Lubitz G, Sclafani A (2017) Glucose elicits cephalic-phase insulin release in mice by activating K(ATP) channels in taste cells. American Journal of Physiology 312: R597–R610
Wang T, Glendinning J, Grushka M, Hummel T, Mansfield K (2017) Drug-induced taste disorders in clinical practice and preclinical safety evaluation. Toxicological Sciences 156(2): 315–324
Bachmanov AA, Bosak NP, Glendinning JI, Inue M, Li X, Manita S, McCaughey SA, Murata Y, Reed DR, Tordoff MG, Beauchamp, GK (2016) Genetics of amino acid taste and appetite. Advances in Nutrition 7 (Suppl): 806S–822S
Glendinning JI (2016) Do low-calorie sweeteners increase weight gain in rodents? Physiology & Behavior 164: 509–513.
Glendinning JI, Stano S, Holter M, Azenkot T, Goldman O, Margolskee RF, Vasselli J, Sclafani A (2015) Sugar-induced cephalic-phase insulin release is mediated by a T1r2+T1r3-independent taste transduction pathway in mice. American Journal of Physiology 309: R552-R560
Glendinning JI, Elson AET, Kalik S, Sosa Y, Patterson CM, Myers MG Jr, Munger SD (2015) Taste responsiveness to sweeteners is resistant to elevations in plasma leptin. Chemical Senses 40(4): 223-231
Villalba JJ, Miller J, Ungar E, Landau SY, Glendinning JI (2014) Ruminant self-medication against gastrointestinal nematodes: evidence, mechanism, and origins. Parasite 21, 31
McCaughey S, Glendinning JI (2013) Experience with sugar modifies behavioral but not taste-evoked medullary responses to sweeteners in mice. Chemical Senses 38(9): 793–802
Afroz A, Howlett N, Shukla A, Ahmad F, Batista E, Bedard K, Payne S, Morton B, Mansfield JH, Glendinning JI (2013) Gustatory receptor neurons in Manduca sexta contain a TrpA1-dependent signaling pathway that integrates taste and temperature. Chemical Senses 38(7): 605-617
Zukerman S, Glendinning JI, Margolskee RF, Sclafani A (2013) Impact of T1r3 and Trpm5 on carbohydrate preference and acceptance in C57BL/6 mice. Chemical Senses 38(5): 421–437