[Photo: Greta Gerwig '06. Credit: Getty Images]
The Athena Film Festival kicked off its 10th anniversary celebration at an awards dinner in the Diana Center's Event Oval last night that featured a who's who in Hollywood and women's rights: Gloria Steinem, Greta Gerwig '06, Beanie Feldstein, Unjoo Moon, Paul Feig, Verna Myers '82, Lorraine Toussaint, and Effie T. Brown. With its first decade in the books, the festival began the next 10 years by racking up even more milestones. The four-day festival, which officially begins today, Thursday, February 27, will feature over 20 film premieres, more international and New York premieres than ever before, and several films representing women in STEM fields. More than 6,500 people are expected to attend.
Co-founded in 2010 by public-interest attorney and Athena Center founding director Kathryn Kolbert and Women in Hollywood founder Melissa Silverstein, the festival began as a project of the Athena Center for Leadership Studies and Women in Hollywood. It has since grown into a prominent event in the film industry, screening blockbusters like Frozen and Wonder Woman in previous years as well as independent award winners like Beasts of the Southern Wild and Lady Bird. The list of notable attendees in past years is extensive, with appearances from director Greta Gerwig '06, activists Gloria Steinem and Dolores Huerta, director J.J. Abrams, and Congresswoman Alexandria Ocasio-Cortez. Additionally, the festival continues to receive support from sponsors such as the Alfred P. Sloan Foundation, Netflix, Walt Disney Studios, and the festival's founding sponsor, the Artemis Rising Foundation and its CEO, Regina K. Scully. 
"We've been more successful than we'd ever imagined," said Kolbert. "From the beginning, the festival sought to change what leadership looks like, making sure both the films and leaders within the industry include diverse stories of women's ambition, courage, and resilience and the talents of women both in front of and behind the camera."
The Athena Film Festival has also become a beloved part of Barnard's mission and experience. "[It] has become a signature program," said Kolbert. "As the only film festival specifically focused on women's leadership, [the festival] provides a forum for dialogue about gender and social justice and an opportunity to showcase what it means to be a powerful woman today, a goal consistent with the mission of Barnard's Athena Center and the College as a whole."
                
Students agree that the Athena Film Festival is an integral part of Barnard. "It's important for there to be a space for recognizing the work of women and underrepresented filmmakers," said Jenna Bergman '21, a political science major. "Barnard is the place to do it." 
Solby Lim '22, a history and gender studies major, added, "At Barnard, we learn how to be leaders and use creativity to address challenges in life. The Athena Film Festival is a stellar model of what we can accomplish and how storytelling is a powerful tool for empowering women's voices."
A decade after its founding, the festival continues to lead the conversation in the industry for its activism and showcasing the work of diverse filmmakers. Amid controversy in Hollywood and accusations of sexual harassment against film mogul Harvey Weinstein that spurred the #MeToo movement and Time's Up initiative, voices of women and female filmmakers emerged louder than ever, with entertainment attorney and Barnard alumna Nina Shaw '76 at the forefront. "People are starting to understand a new reality," Shaw told Barnard Magazine last summer. "And that is, no one is too small to be heard, or too big to be held accountable."
The 2019 festival hosted a panel featuring Shaw, one of the co-founders of Time's Up. "The #MeToo and #TimesUp movements have shifted the tectonic plates in the industry," said Kolbert. "There is no going back. Studios and others are creating programs and structures that never existed before that allow people to report issues like harassment and also have engaged people like intimacy coordinators that protect people on sets that need to perform delicate scenes." 
This year, the festival will feature a panel on the Silence Breakers. Hollywood Reporter journalist Tatiana Siegal will moderate the panel, which will feature music producer Drew Dixon, hip-hop trailblazer Sheri Sher, and actresses Jasmine Lobe and Sarah Anne Masse; the latter two panelists are among the numerous women who have accused Weinstein of sexual assault. The panel will unpack the experiences of these women who have come forward with their stories and discuss issues including retaliation against people who speak out.
"We hope that over the next 10 years, the film and the entertainment industry will evolve so that women will be able to make films that celebrate their vision of a future that includes all of us," said Kolbert. "That will require continued advocacy for women in the industry and the continuation of festivals like Athena that showcase their work. We also hope to continue to grow our network of women breaking through and having an impact in the industry through our development programs."
This year's Athena Film Festival will run from February 27 to March 1. Tickets, event schedules, and more can be found at https://athenafilmfestival.com/.
— STEFANI SHOREIBAH '21
Athena Film Festival 2020 Awards Dinner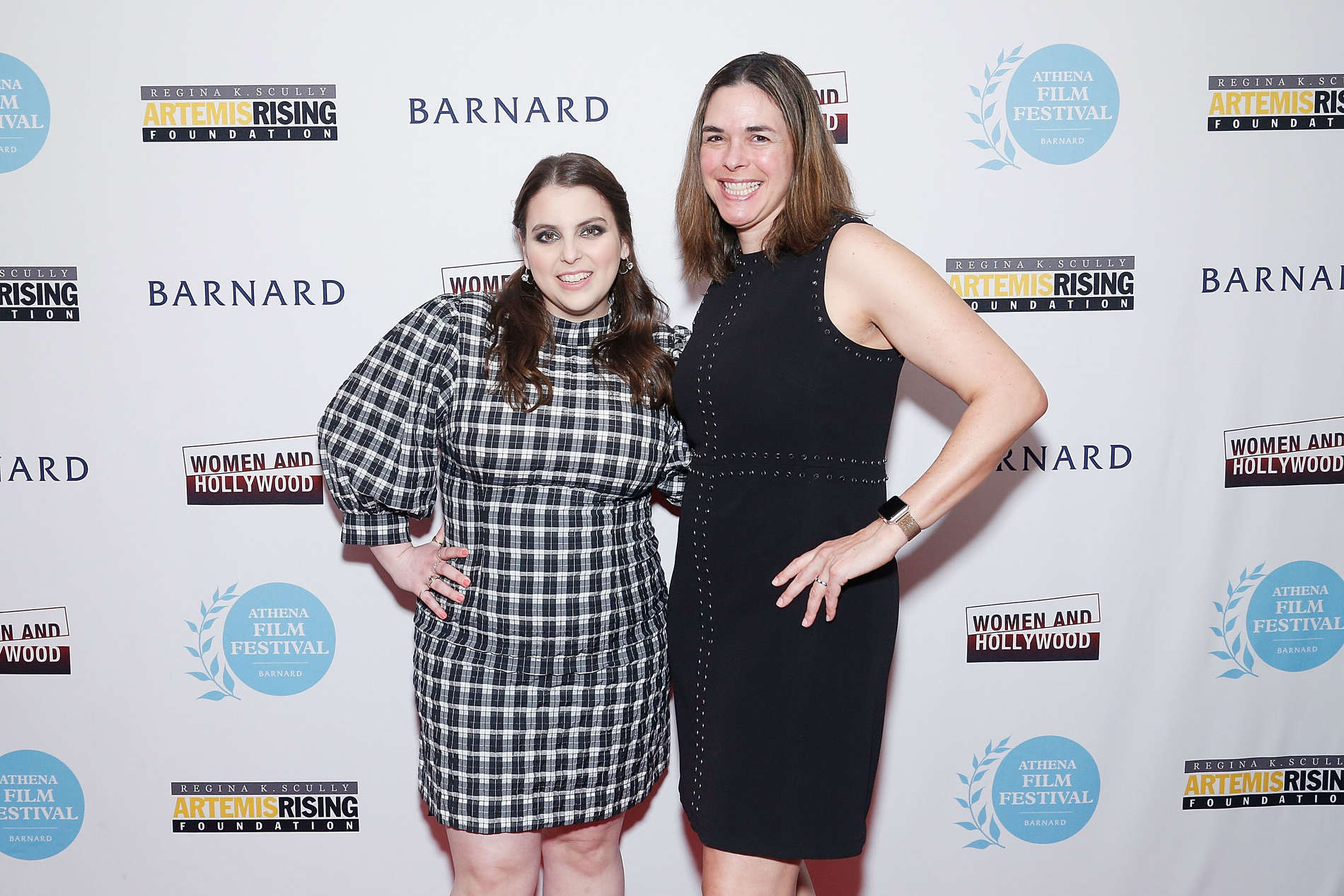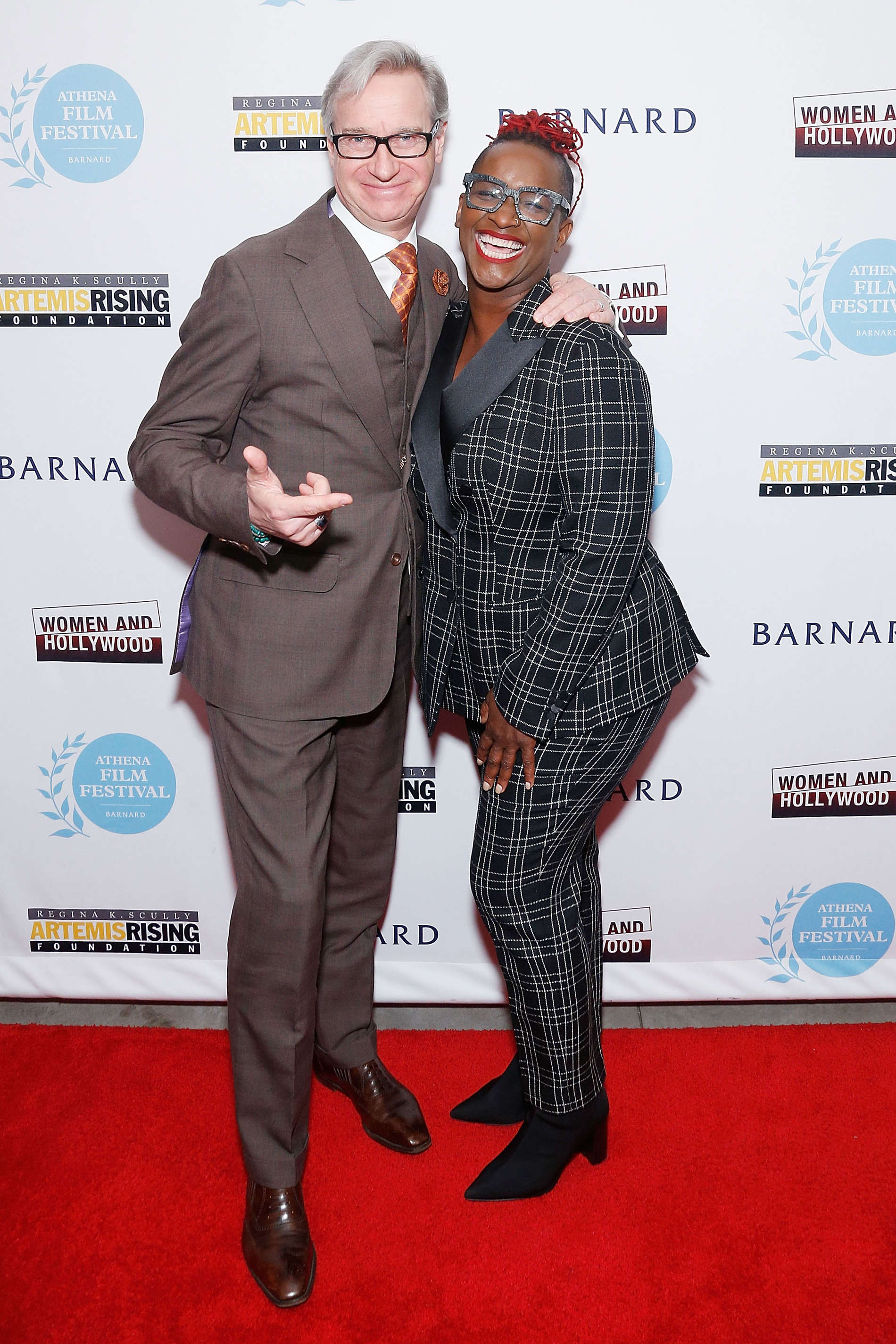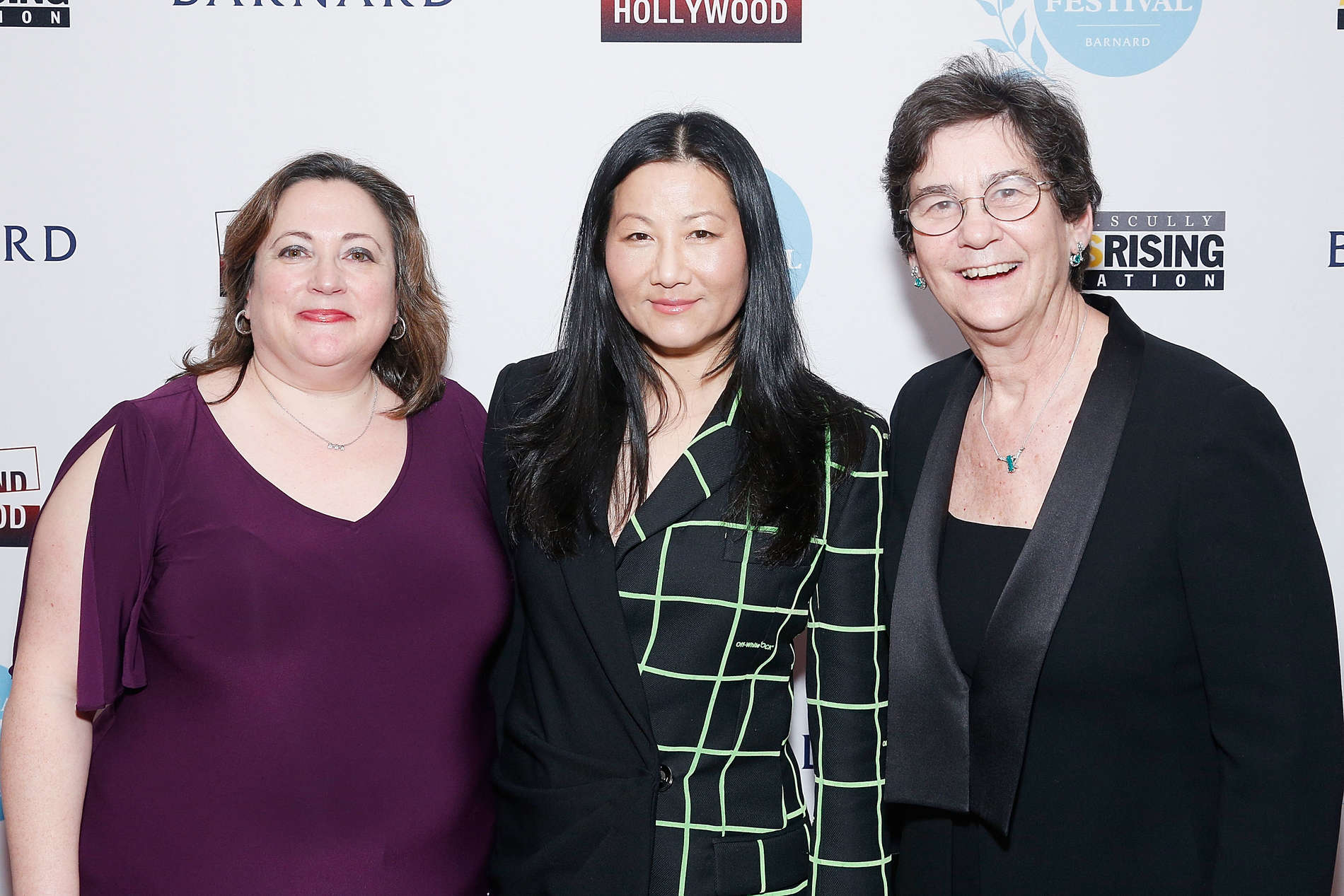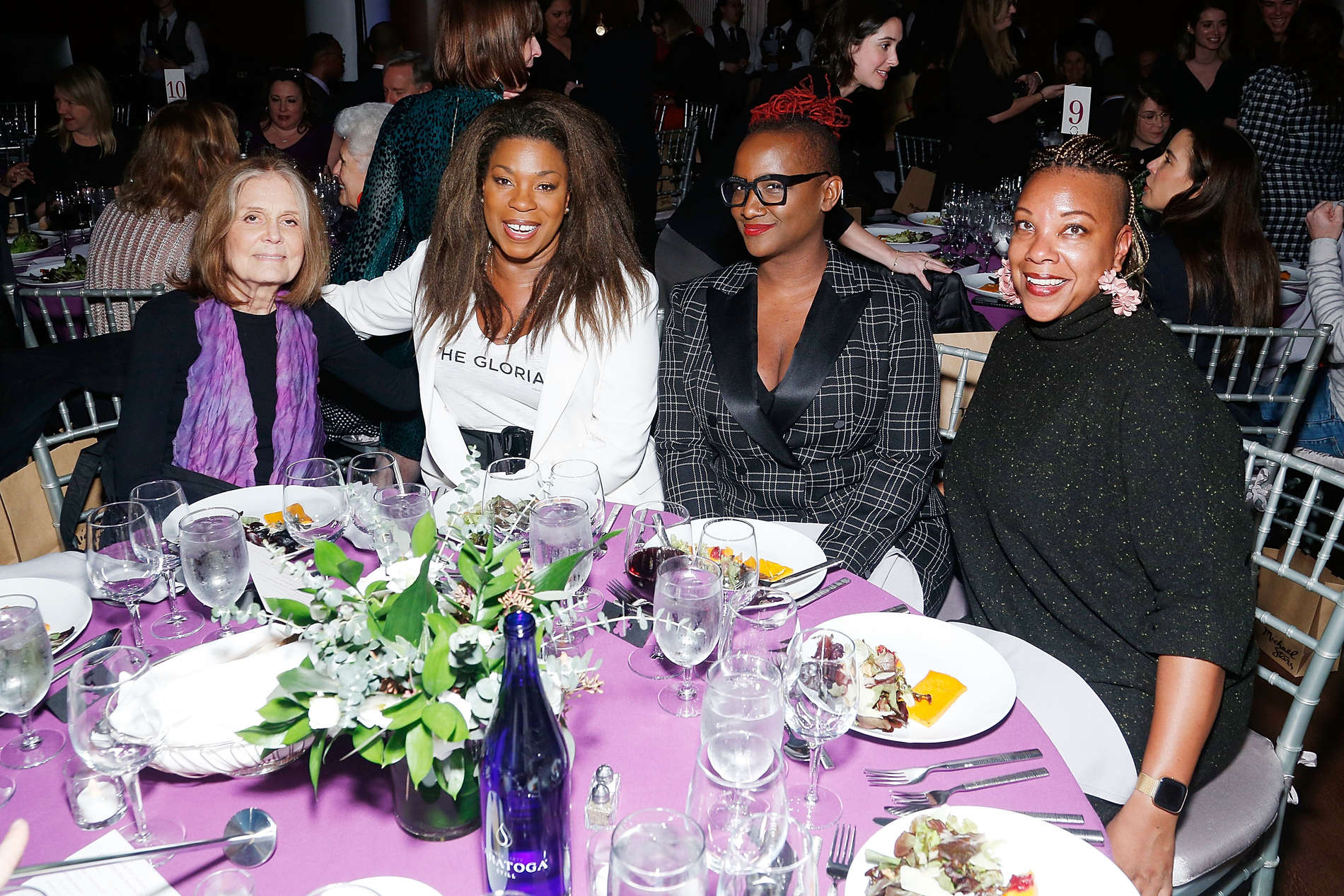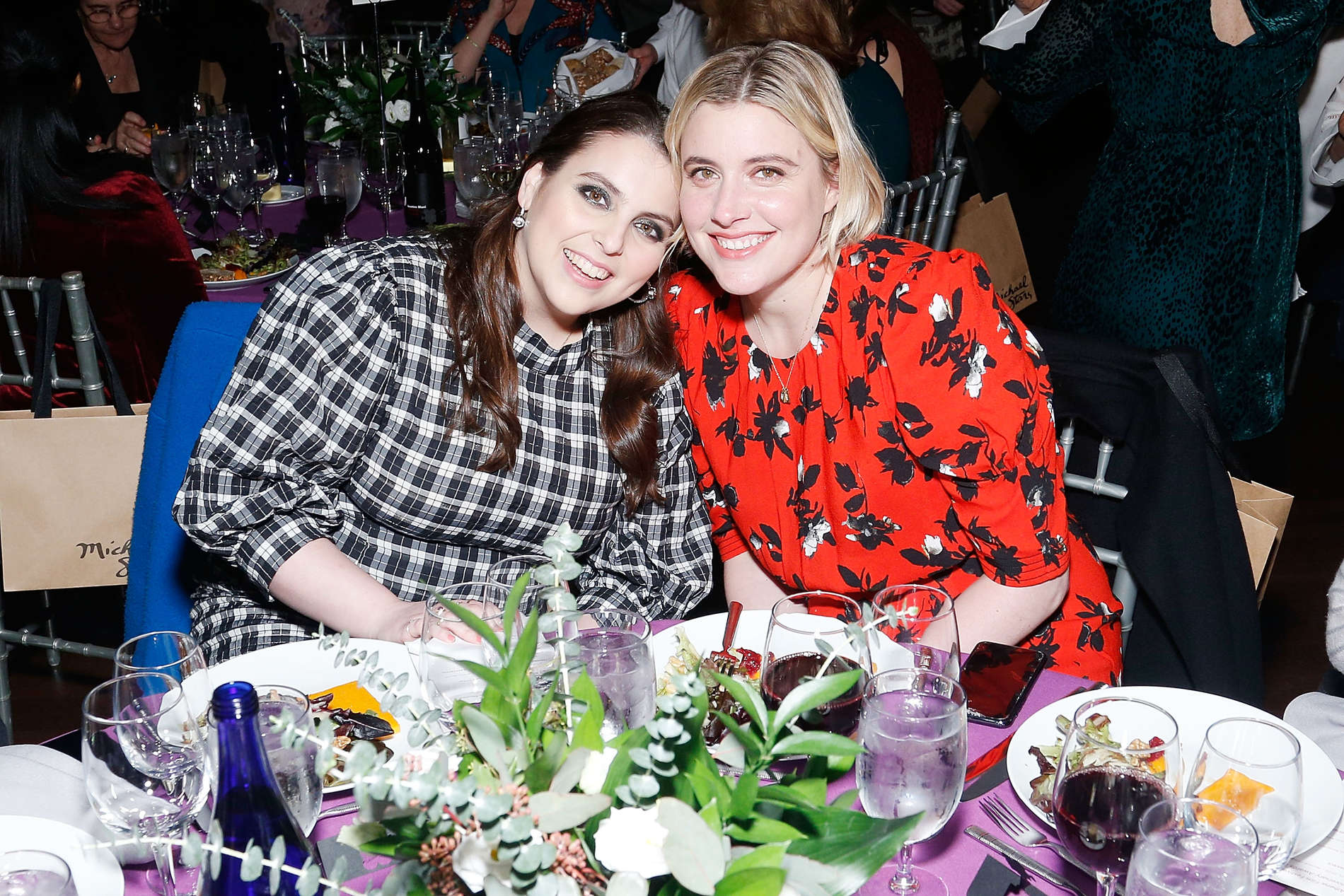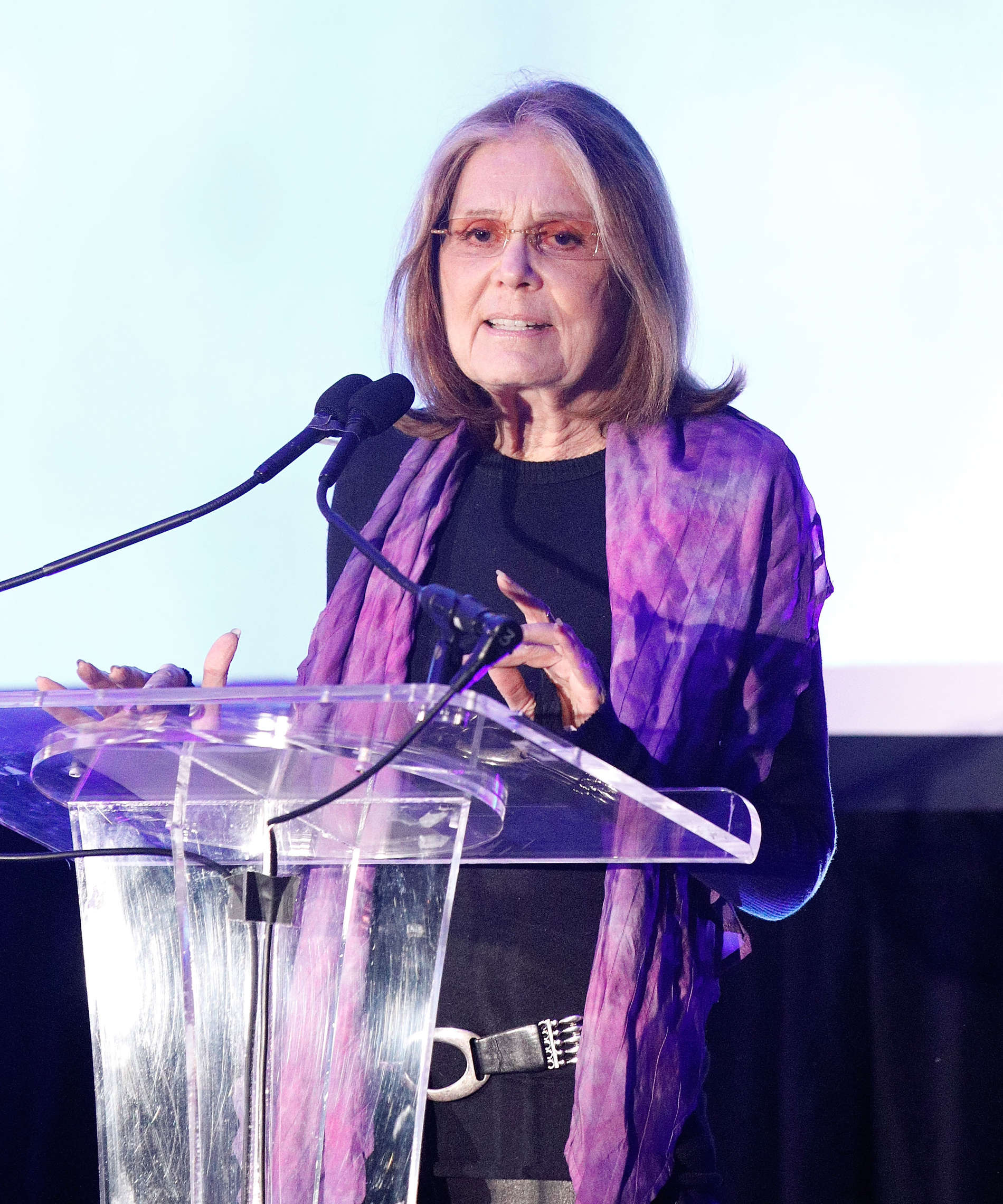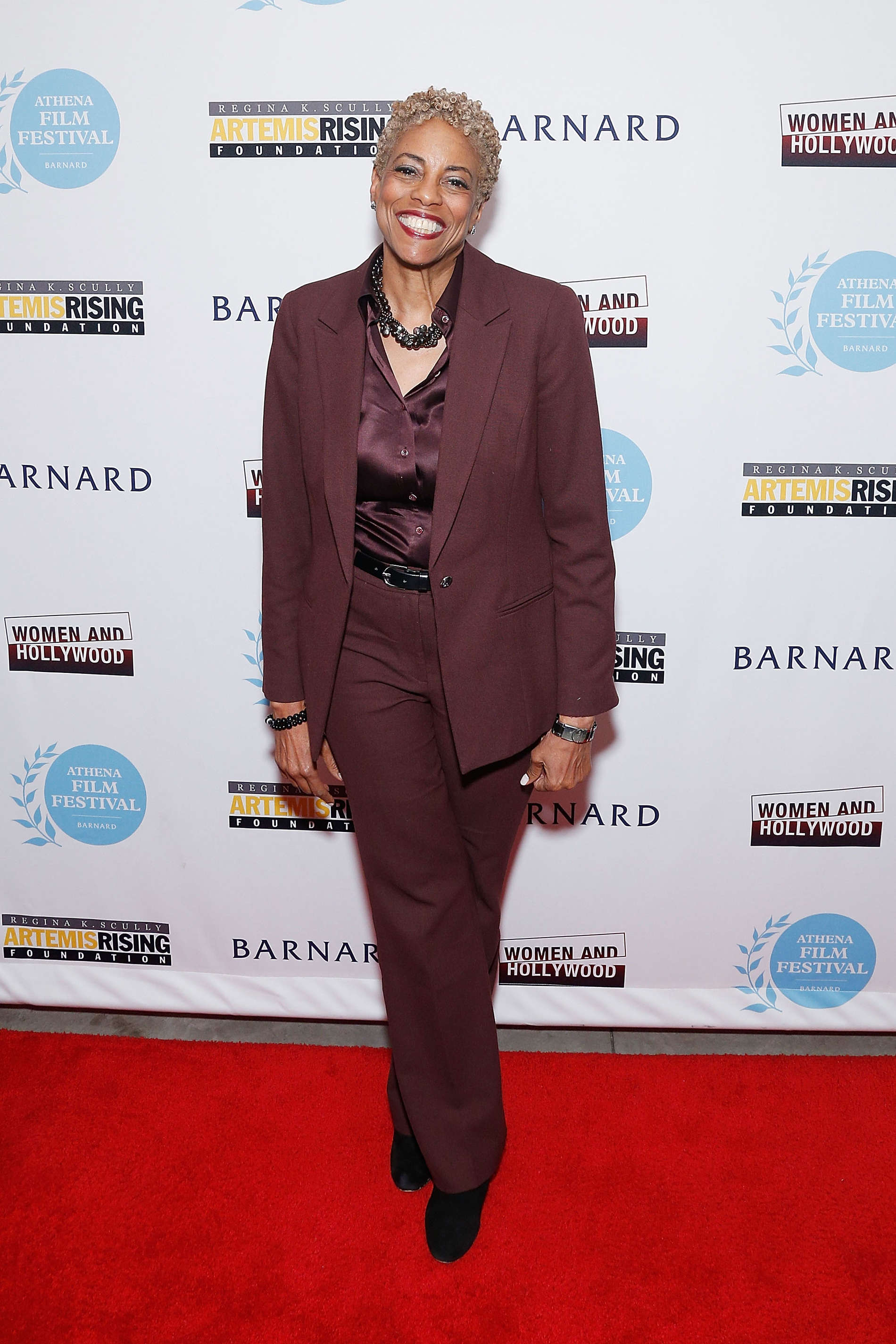 Beanie Feldstein and President Sian Leah Beilock. [Credit: Getty Images]
Paul Feig and Effie T. Brown. [Credit: Getty Images]
Athena Film Festival co-founder Melissa Silverstein, director Unjoo Moon, and Athena Film Festival co-founder Kathryn Kolbert. [Credit: Getty Images]
Gloria Steinem, Lorraine Toussaint, Effie T. Brown, and guest. [Credit: Getty Images]
Beanie Feldstein and Greta Gerwig '06. [Credit: Getty Images]
Gloria Steinem on stage during the 2020 Athena Film Festival awards ceremony. [Credit: Getty Images]
Verna Myers '82. [Credit: Getty Images]