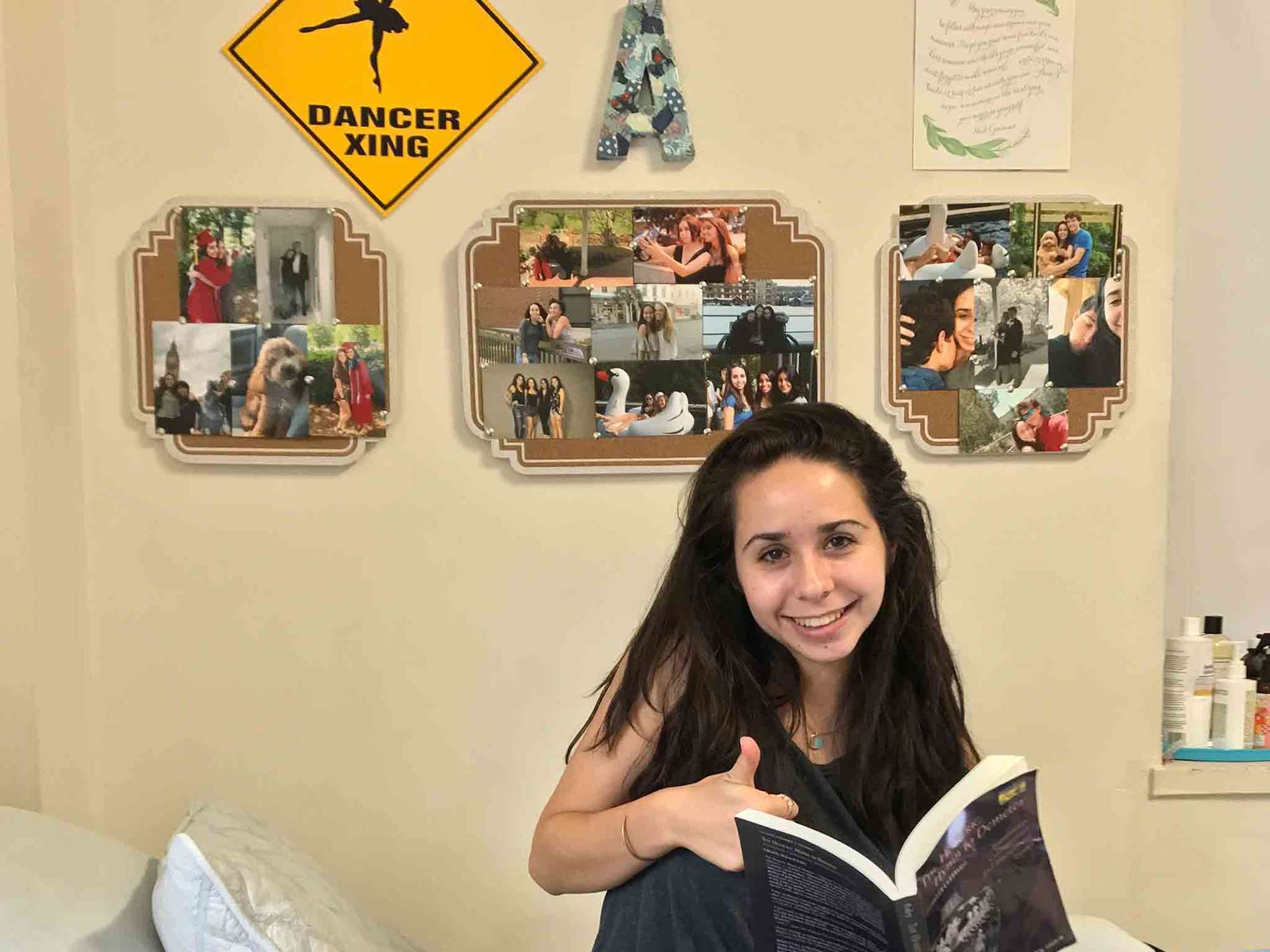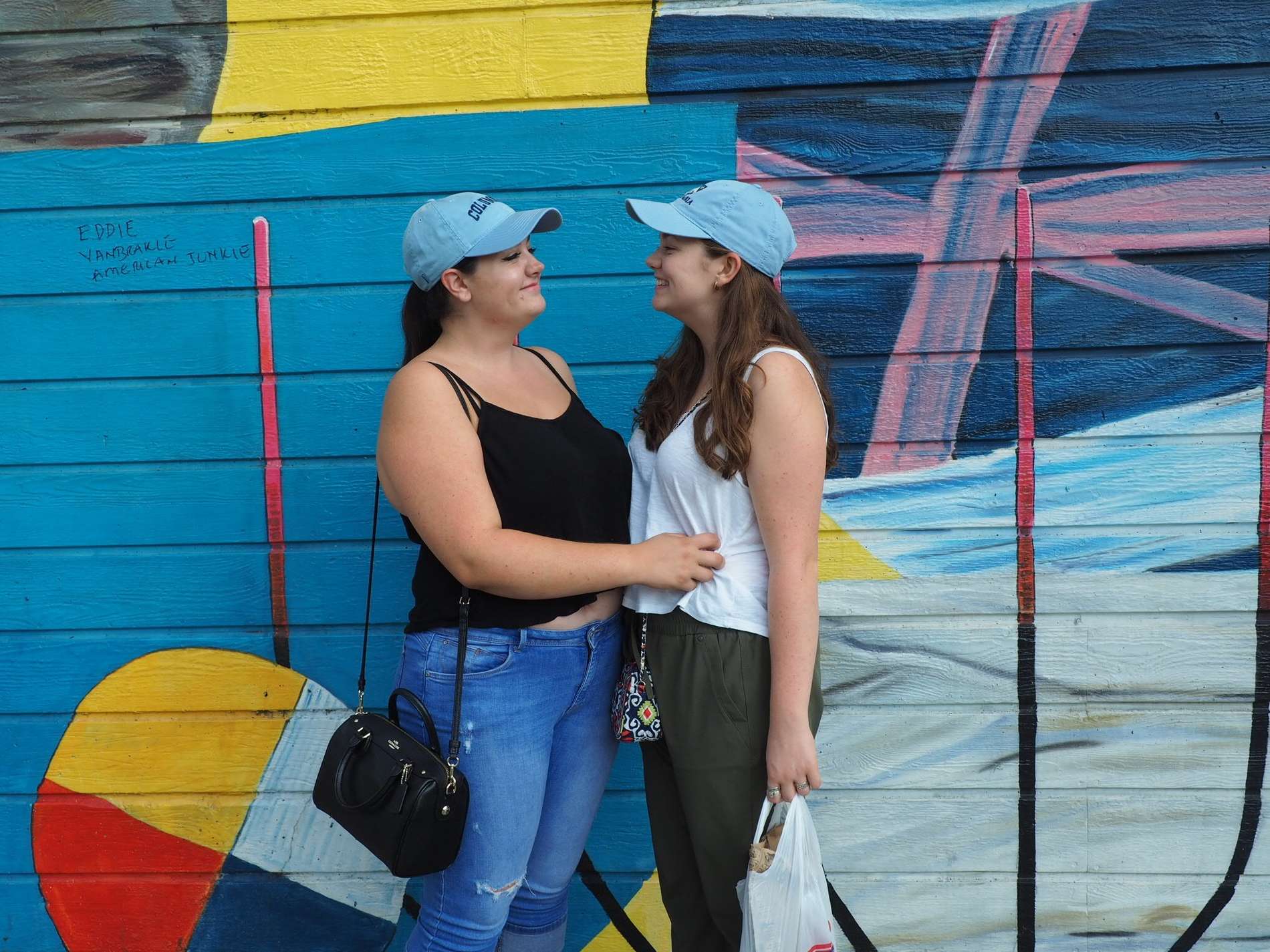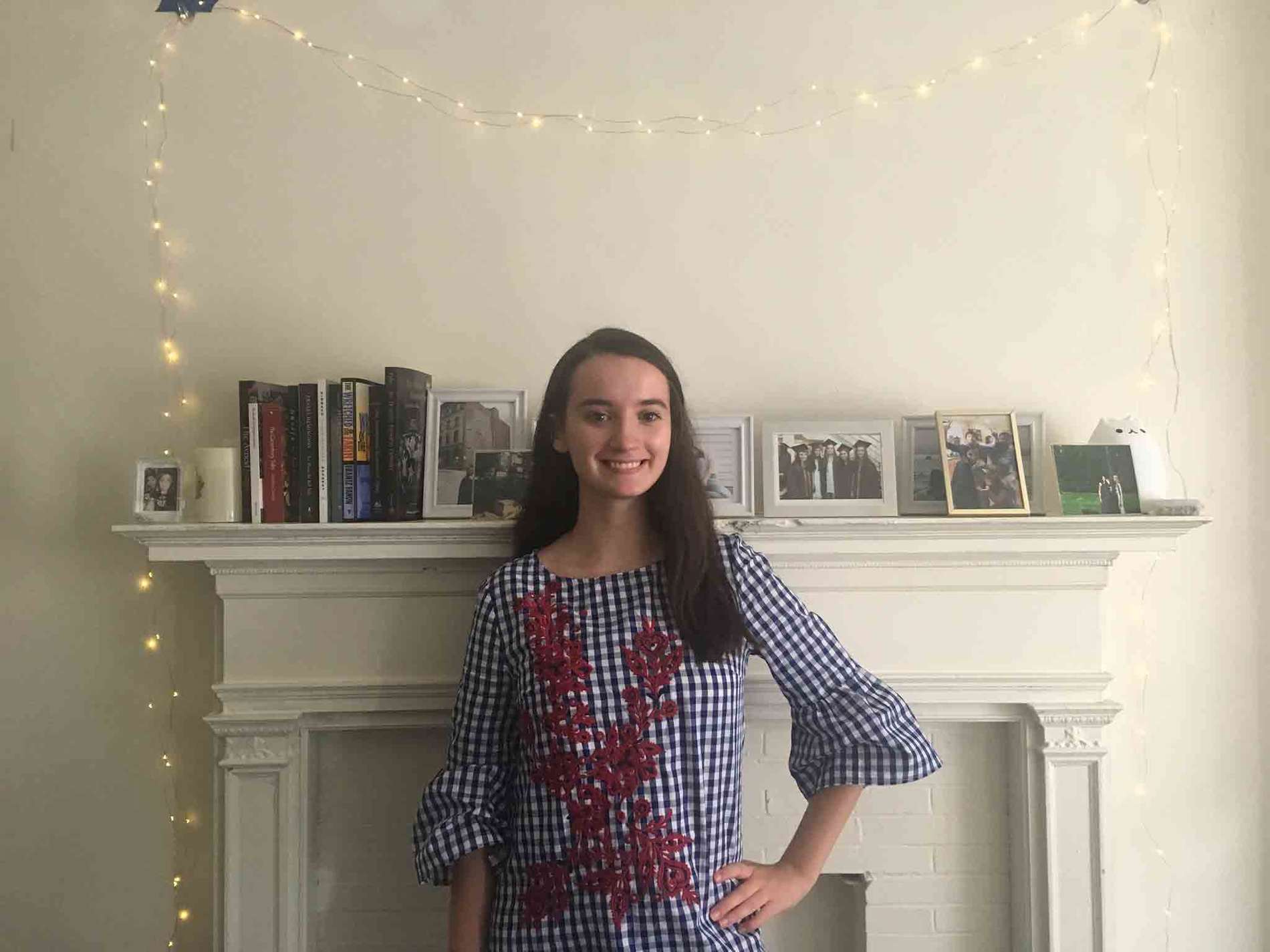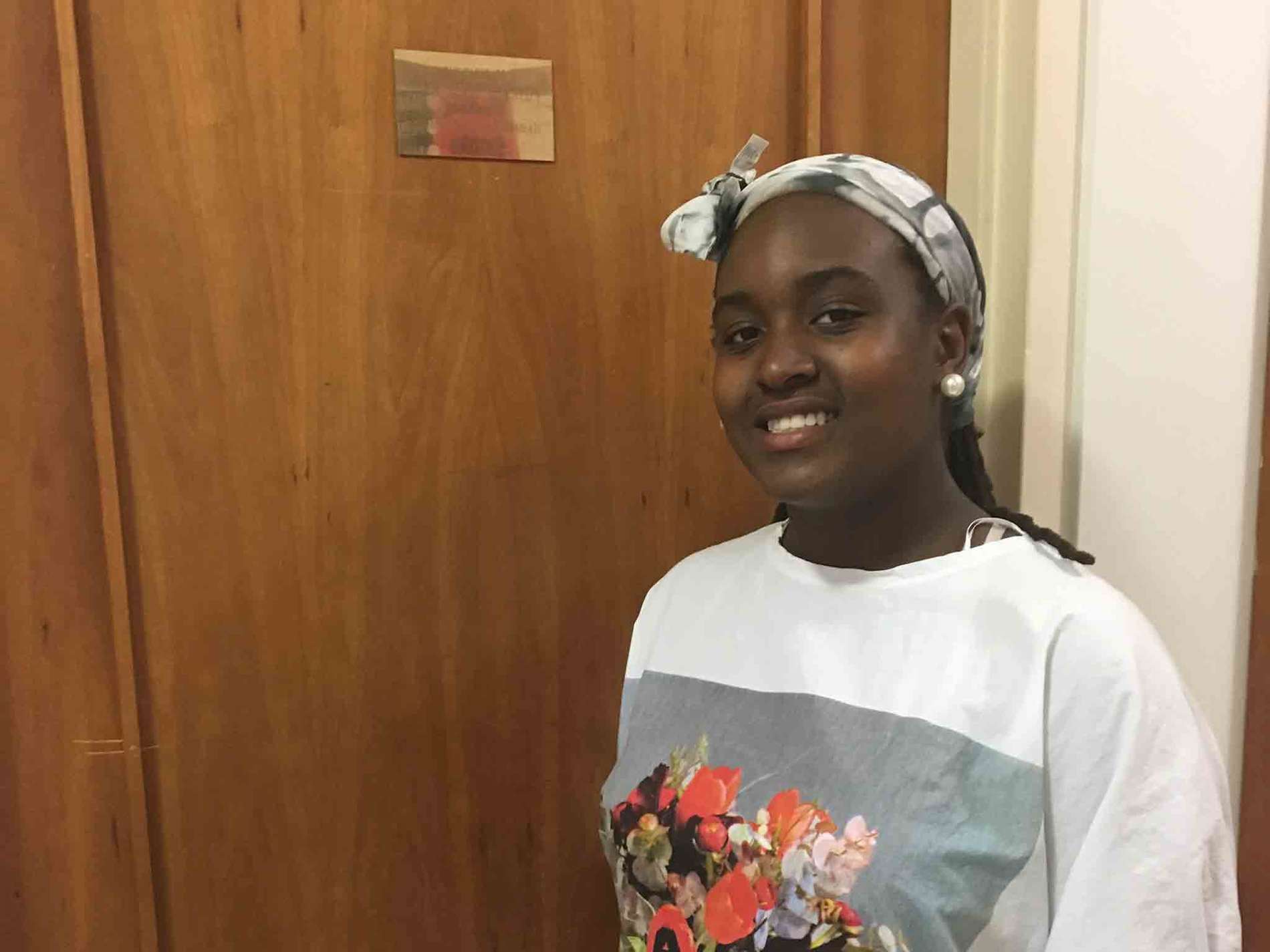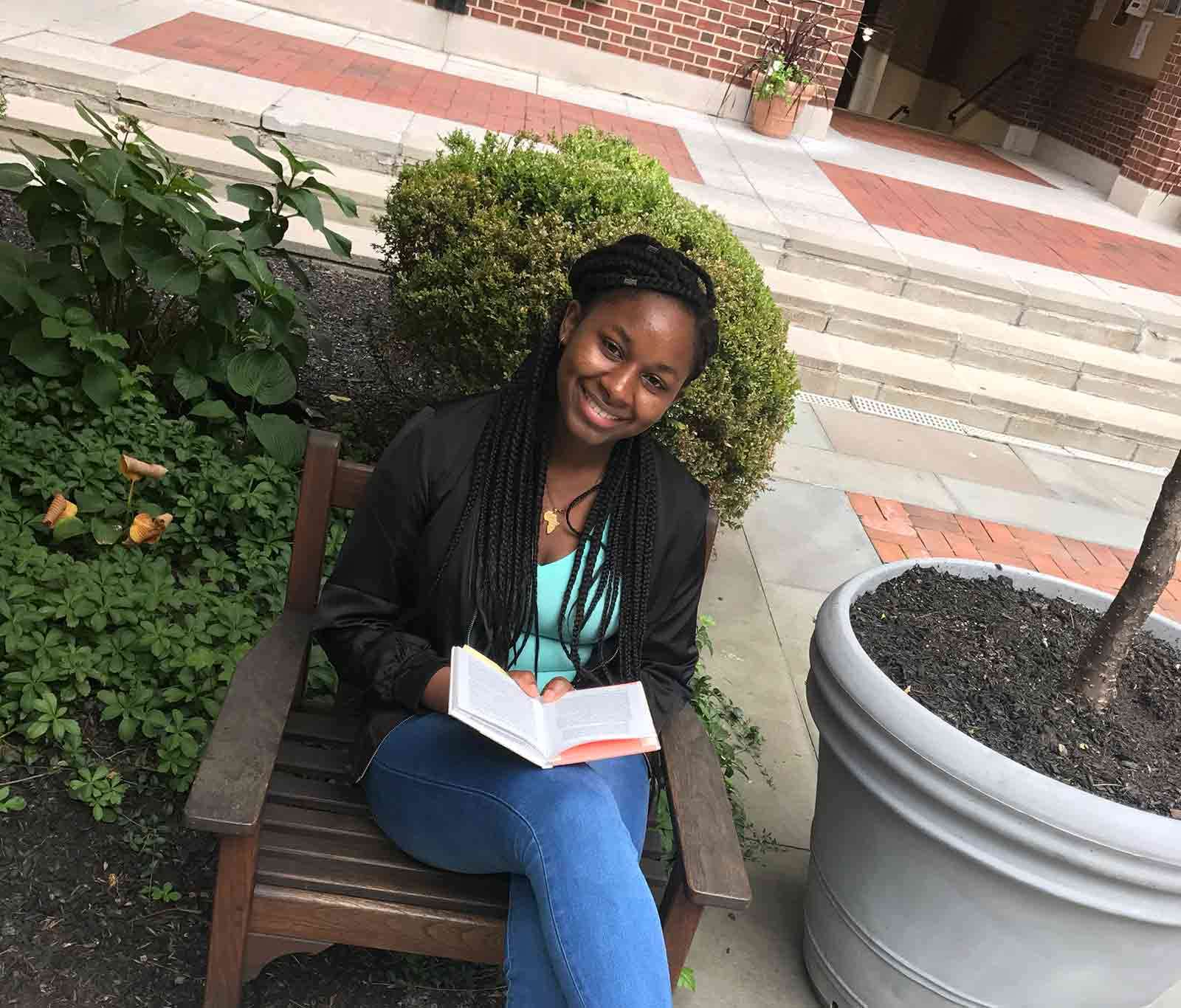 Asela Eatenson '21
An aerialist who performed in 15 solo and group shows before Barnard.
Ellie Harrison '21
Older sisters are in the Class of 2016 and 2019.
Colette Juran '21
Juran was president of her school's Women in STEM club, prior to Barnard.
Phanesia Pharel '21
Before Barnard, Pharel received scholarships and awards for her excellence in playwriting.
Agie Neneh Sissoho '21
Hailing from Gambia after moving to the U.S. five years ago, Sissoho graduated top of her class.
Asela Eatenson '21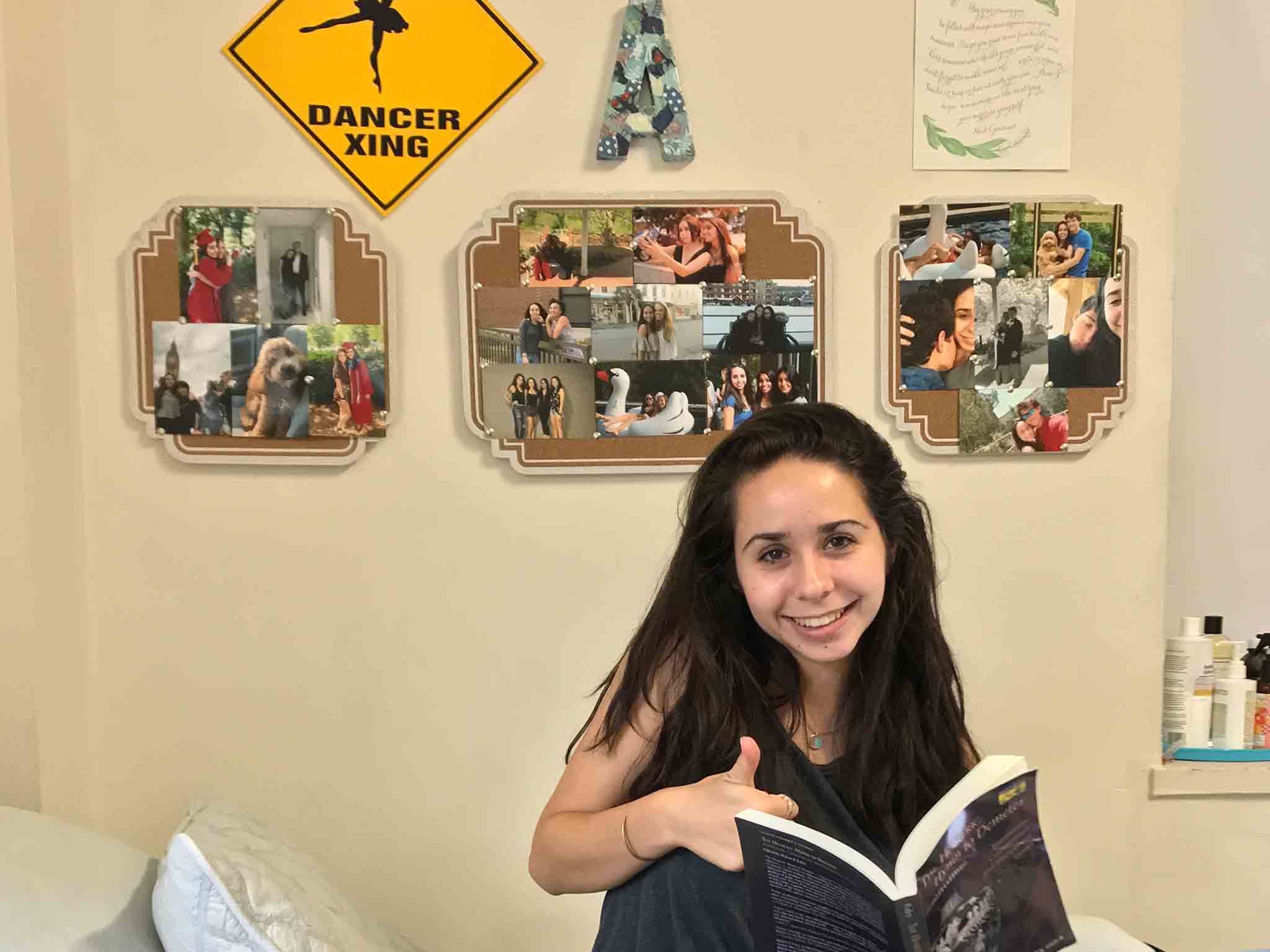 Why Barnard:It has a history of empowering women to have strong voices and to lead by example. Here, I can combine my dedication to social justice with my experience as a ballet dancer. 

Surprise, surprise: I don't have any!

Personal ID: Creatively, I am involved in dancing and social justice clubs.

First year: I am looking forward to taking Sociology of African American Life with Mignon Moore, associate professor of sociology, and attending performances at Lincoln Center.
Ellie Harrison '21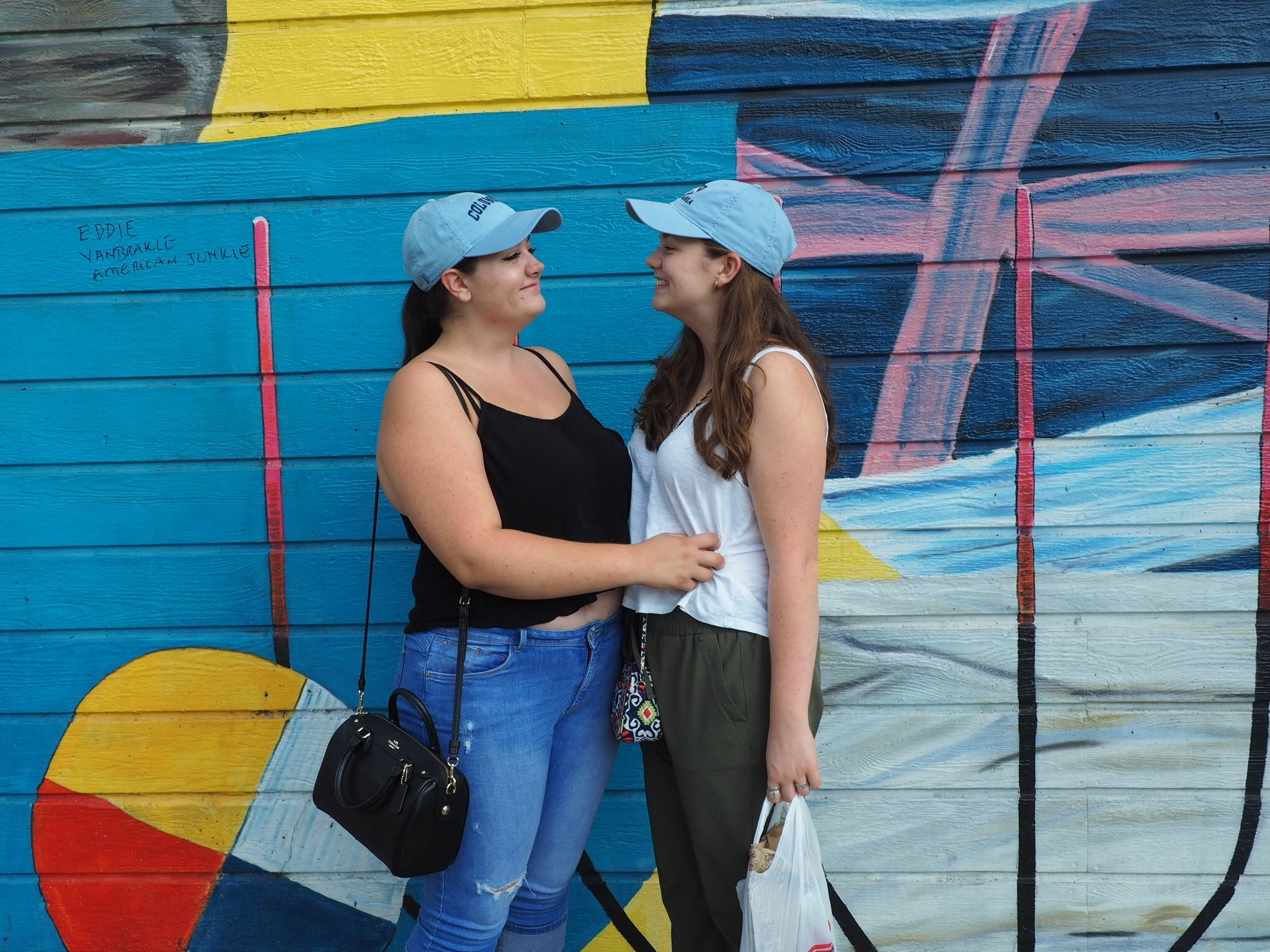 Why Barnard: I liked the community and saw the incredible growth of my two older sisters as they moved through college.

Surprise, surprise: The support from classmates to dorm mates has been wonderful. I feel I can do the craziest thing possible and still be supported.

Personal ID: I'm still finding my way around campus, but I have great friends already.

First year: I hope to write and articulate my thoughts better. I'm excited to go to the Broadway flea market. 
Colette Juran '21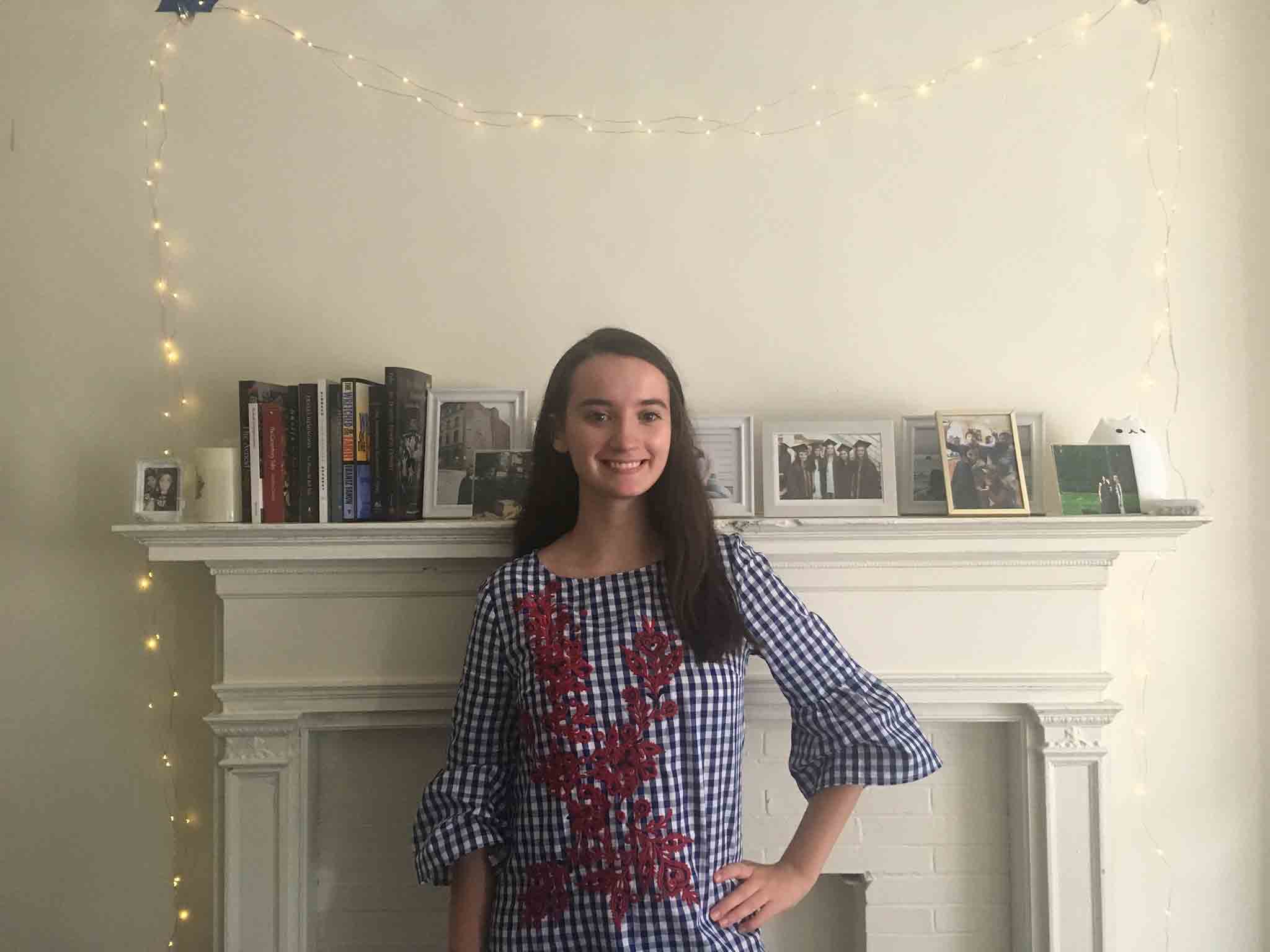 Why Barnard: During a campus visit, I saw a class on Women and Sexuality in Ancient Greece packed wall-to-wall with students and knew this was a place where intellectual vitality was valued.

Surprise, surprise: My fellow first-years. A core feature of Barnard's is that there is no "ideal" or "standard" student.

Personal ID: I am looking forward to the next four years of learning, clubs, face masks, theaters, food festivals, and other experiences that NYC and Barnard have to offer.

First year: I am intrigued by Donna Paparella's class, First-Year Writing: Legacy of the Mediterranean, and her focus on the relevance of classical texts and themes to the modern condition.
Phanesia Pharel '21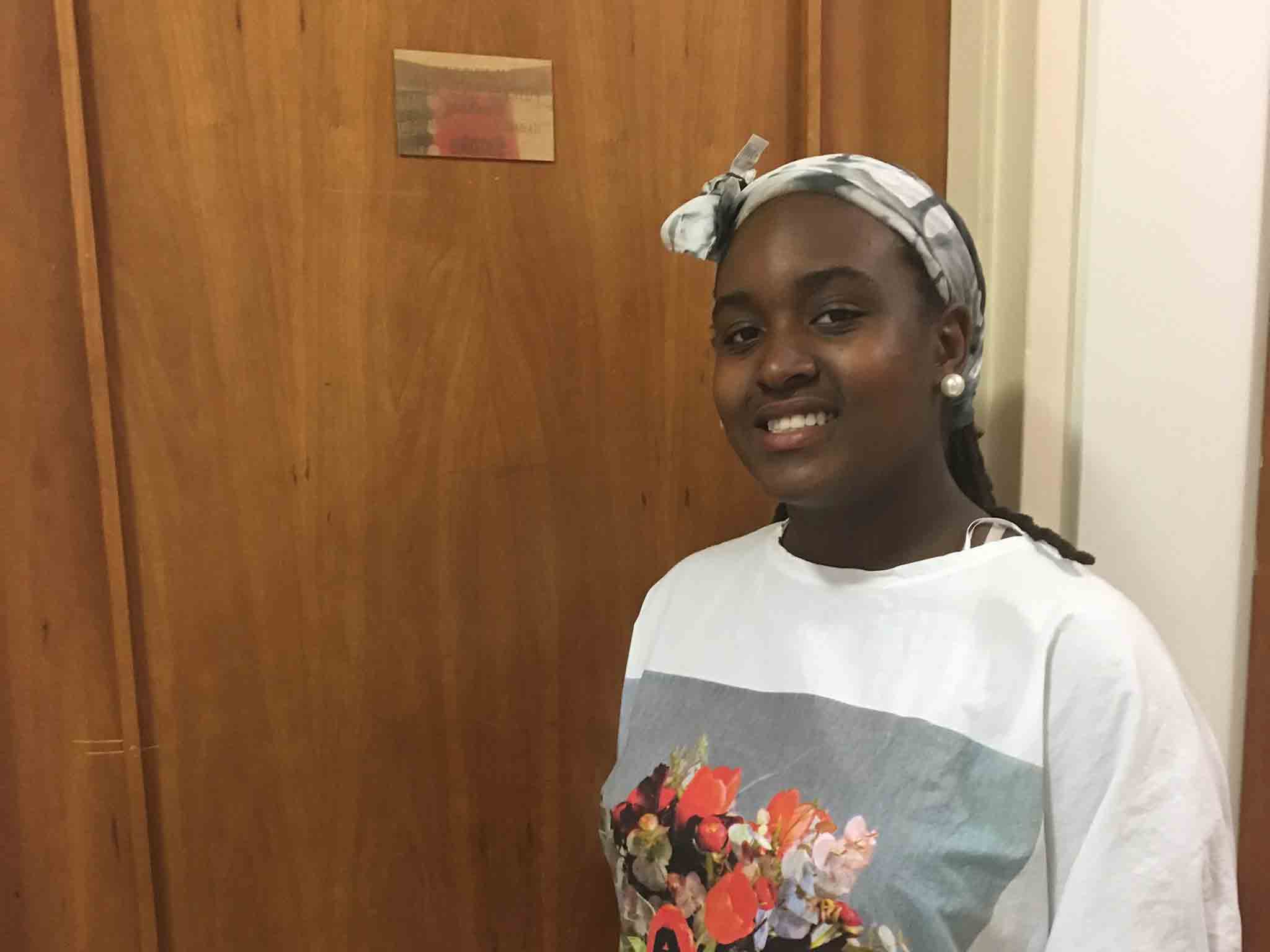 Why Barnard: I have always wanted to live in New York City, and because Barnard offers me space to focus on women in my writing, along with the opportunity to explore several interests, it feels like home.

Surprise, surprise: The opportunities! To feel that so many doors are open for me is both scary and exciting.

Personal ID: I am connecting the dots of my emotional needs to my artistic and intellectual ones. I now have the space to write and breathe.

First year: I am excited to find out if I have a genuine passion for urban studies and writing. Already, my classes have touched on all of my interests.
Agie Neneh Sissoho '21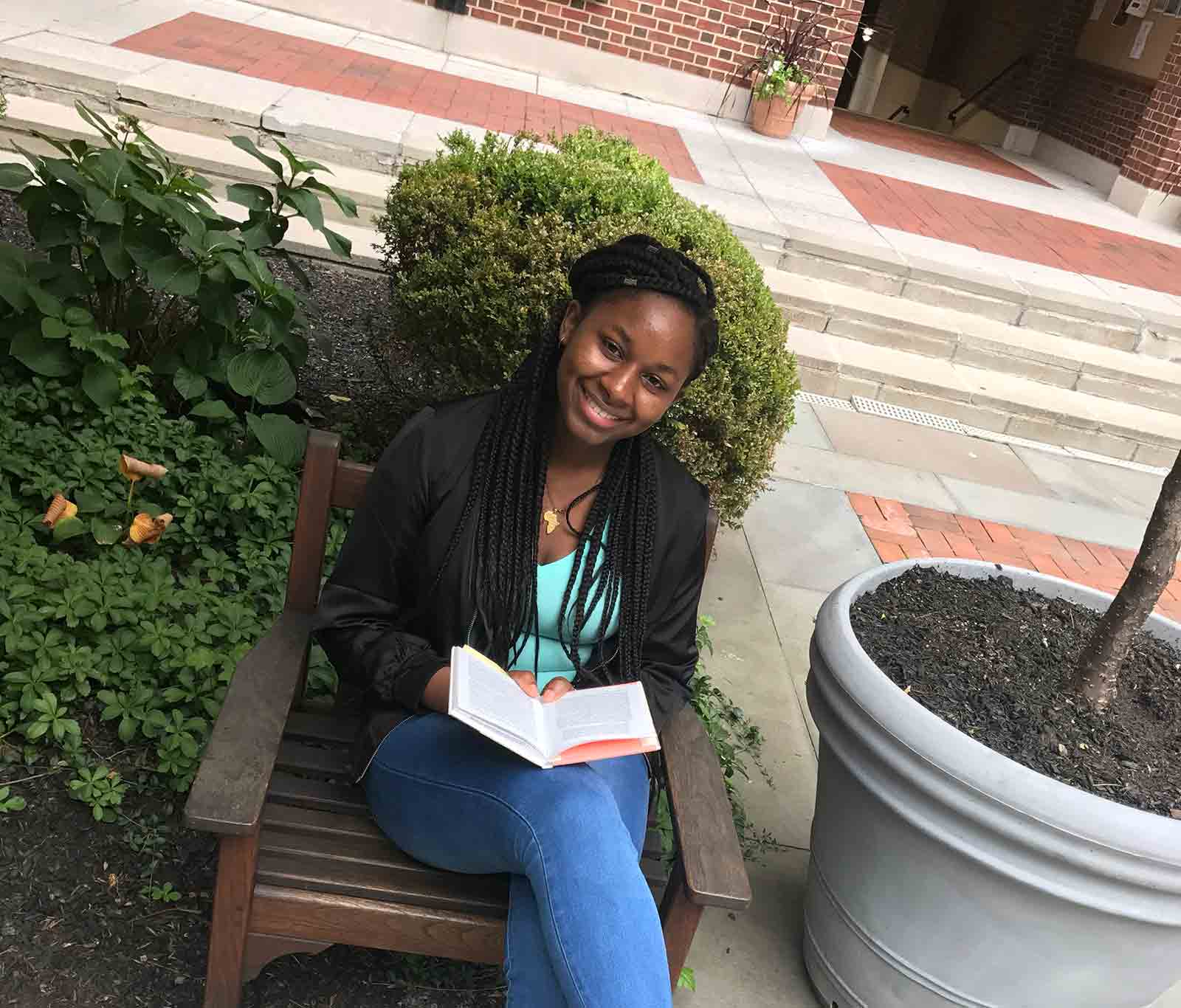 Why Barnard: I love the idea of being on a small campus that is in the city and close to my home and that is filled with strong, ambitious women.

Surprise, surprise: The time management skills that I acquired in high school could not work for college. I needed a new plan.

Personal ID: Academically, I am working on time management. Socially, it takes time before I am open to people and I am working on that by joining clubs.

First year: I hope to know myself better and what I am comfortable with.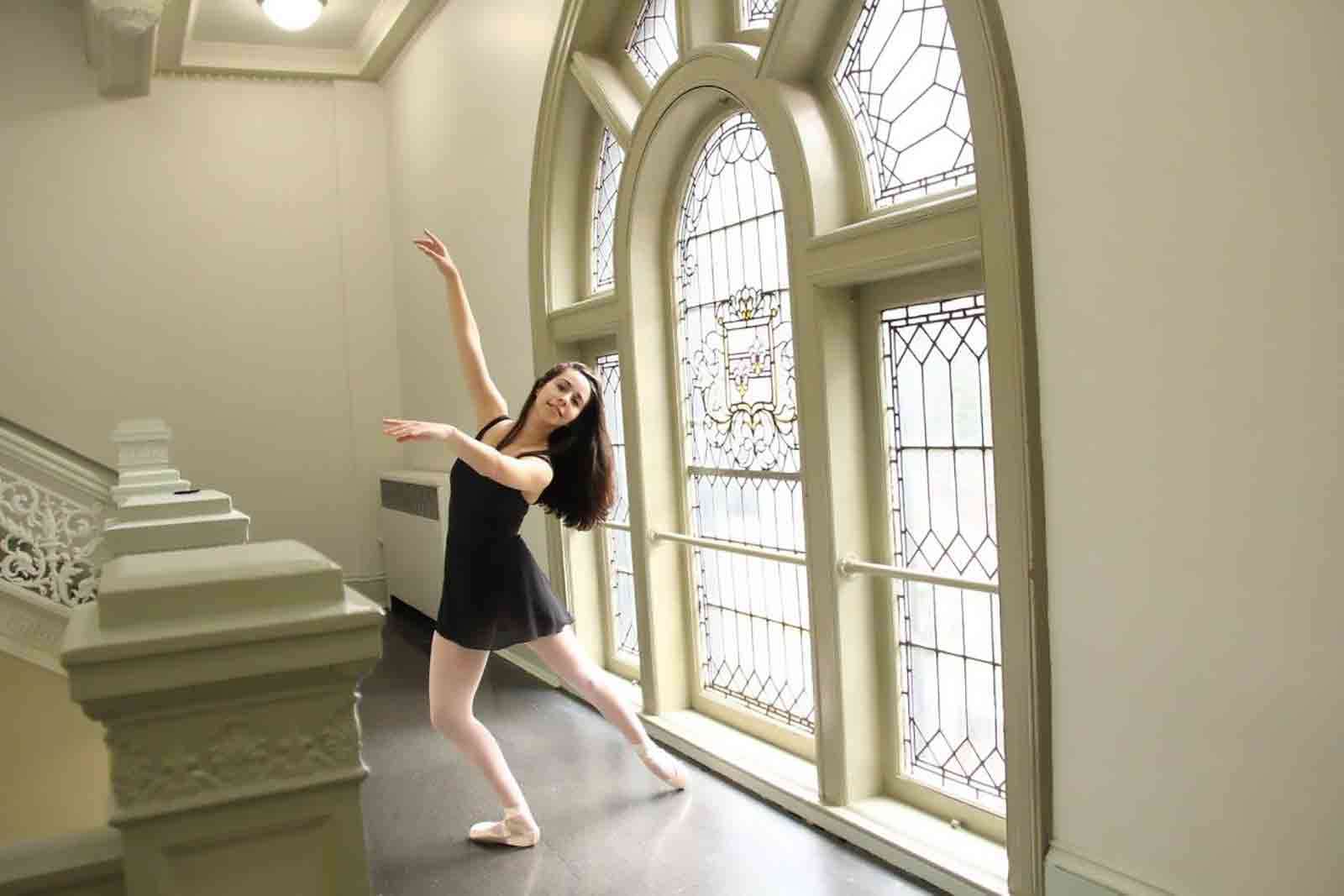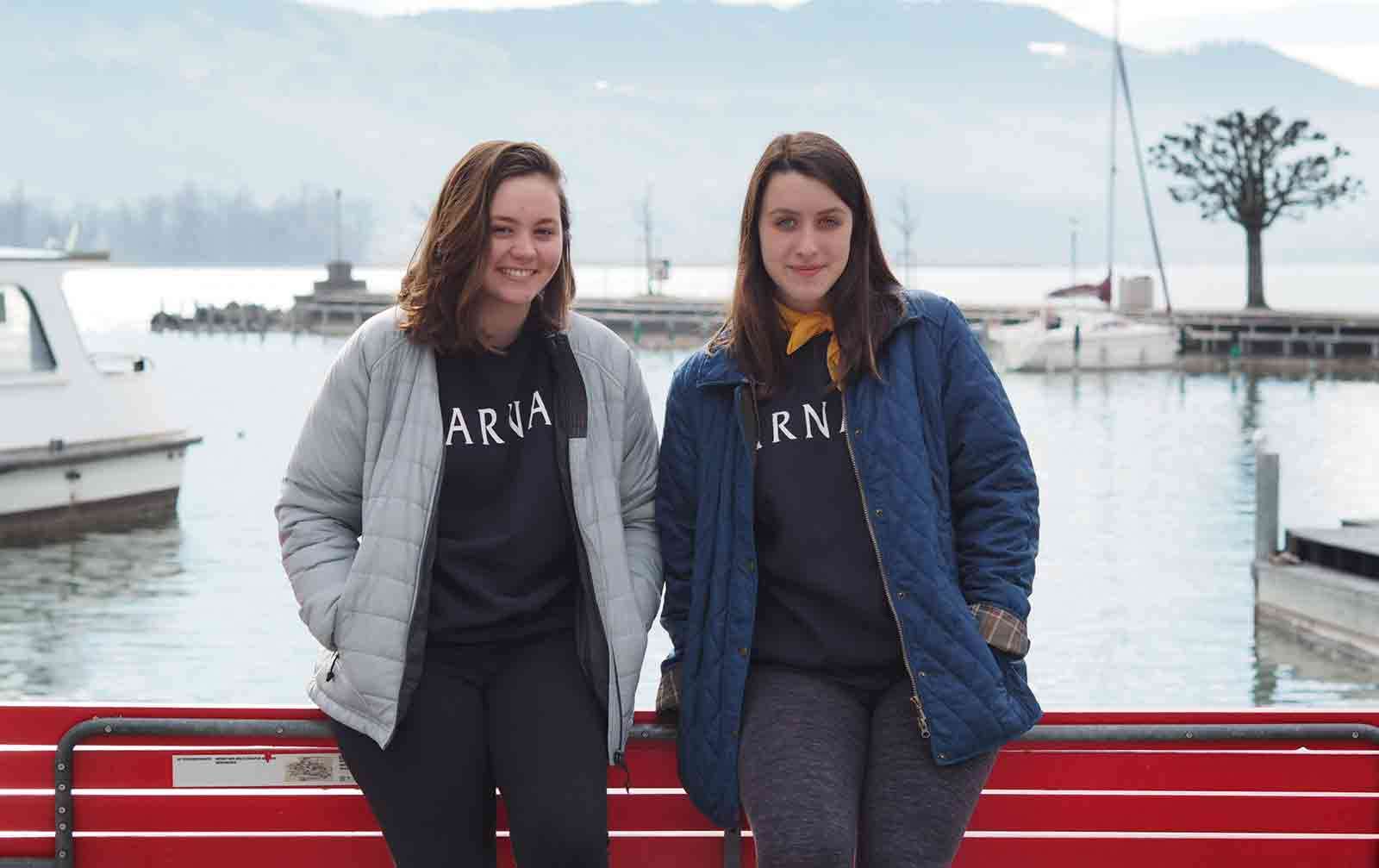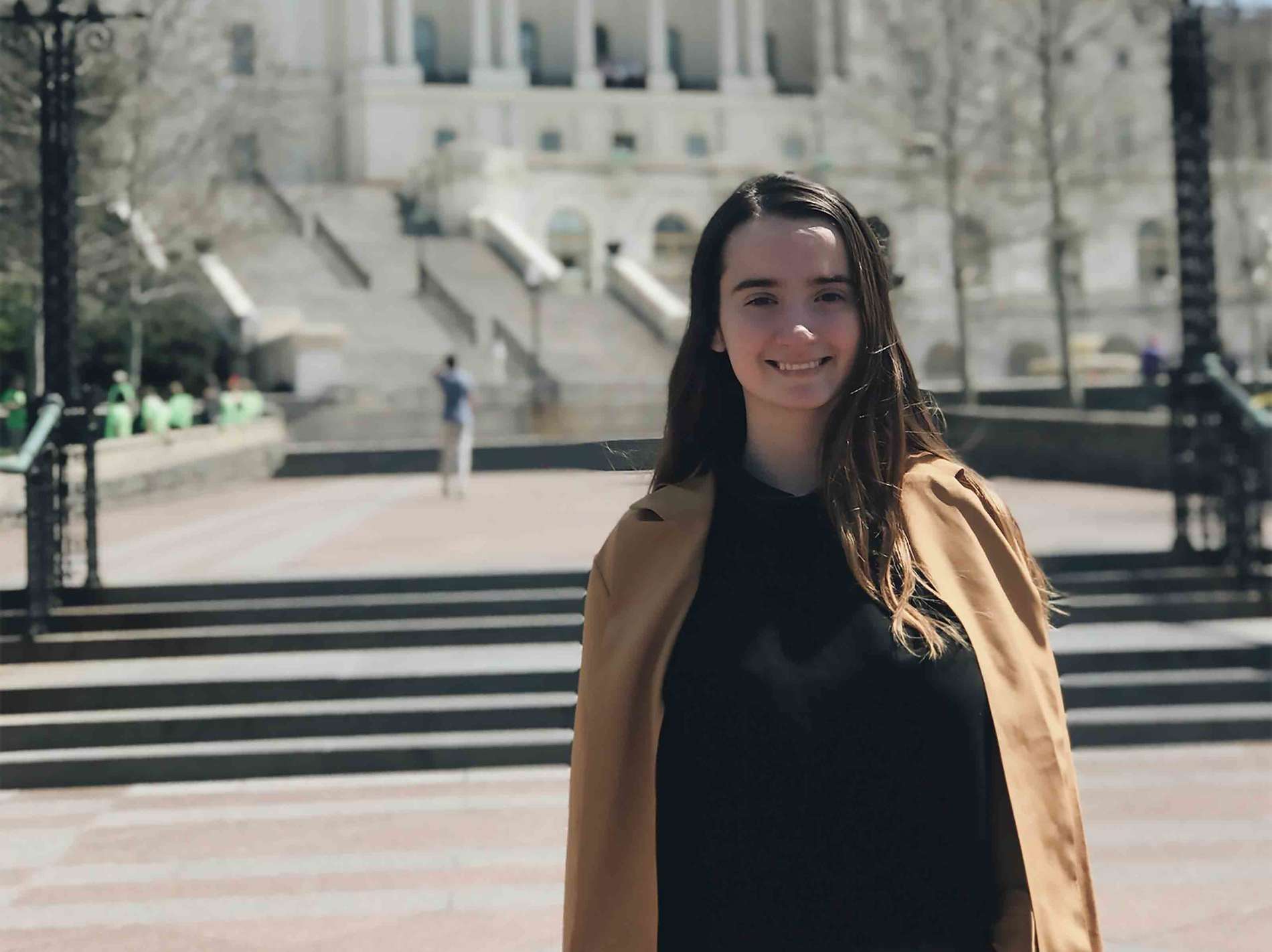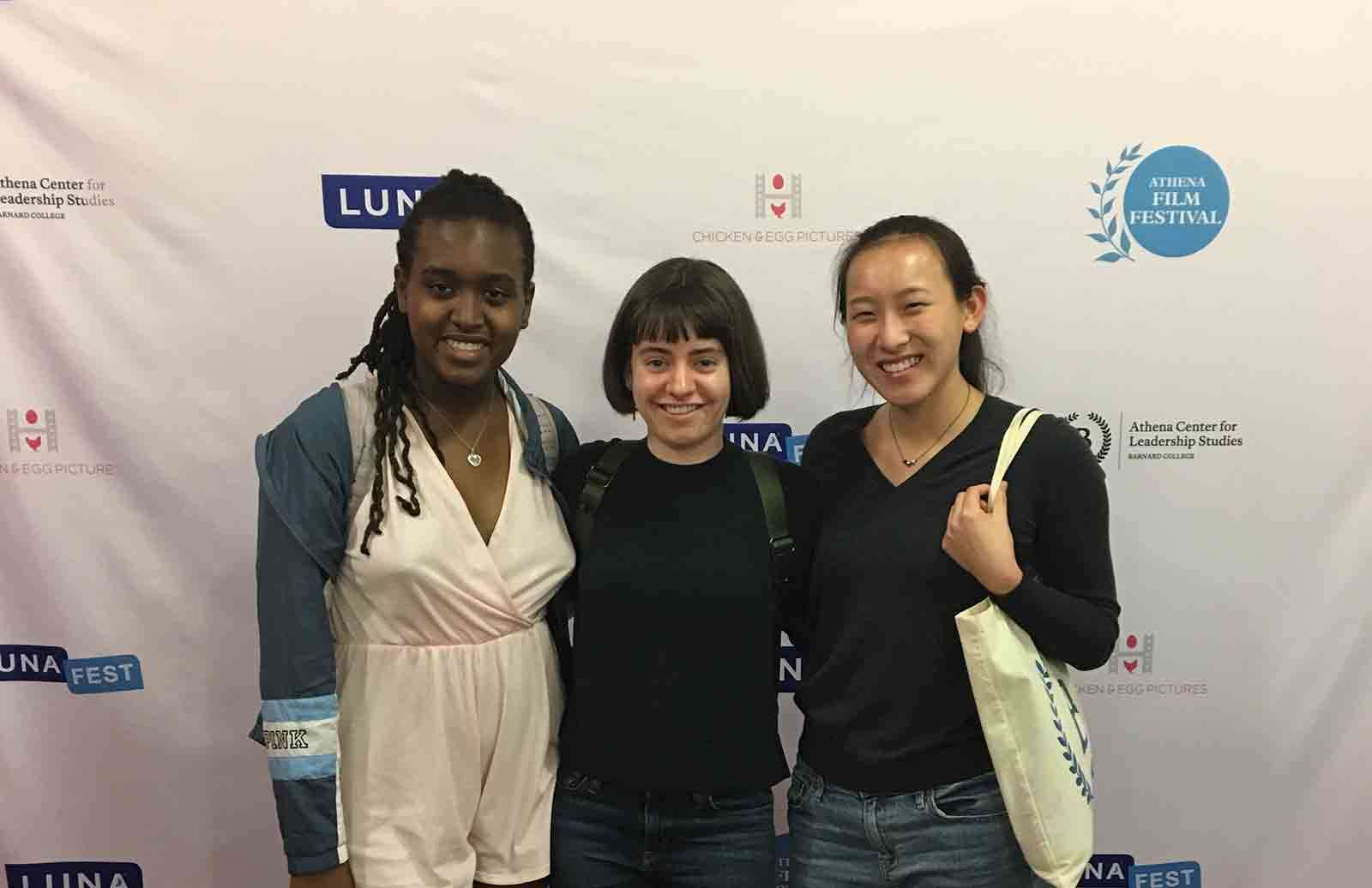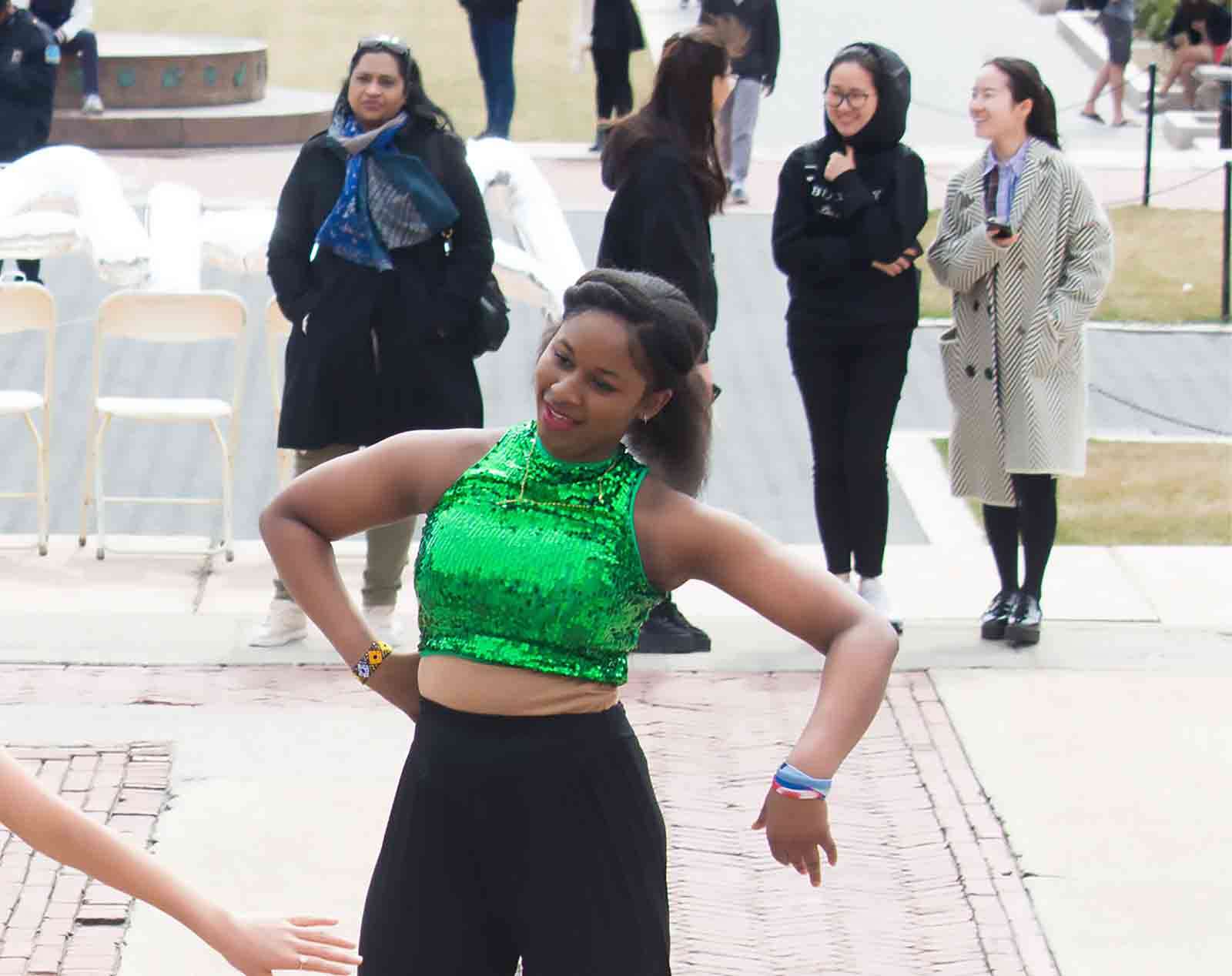 Asela Eatenson '21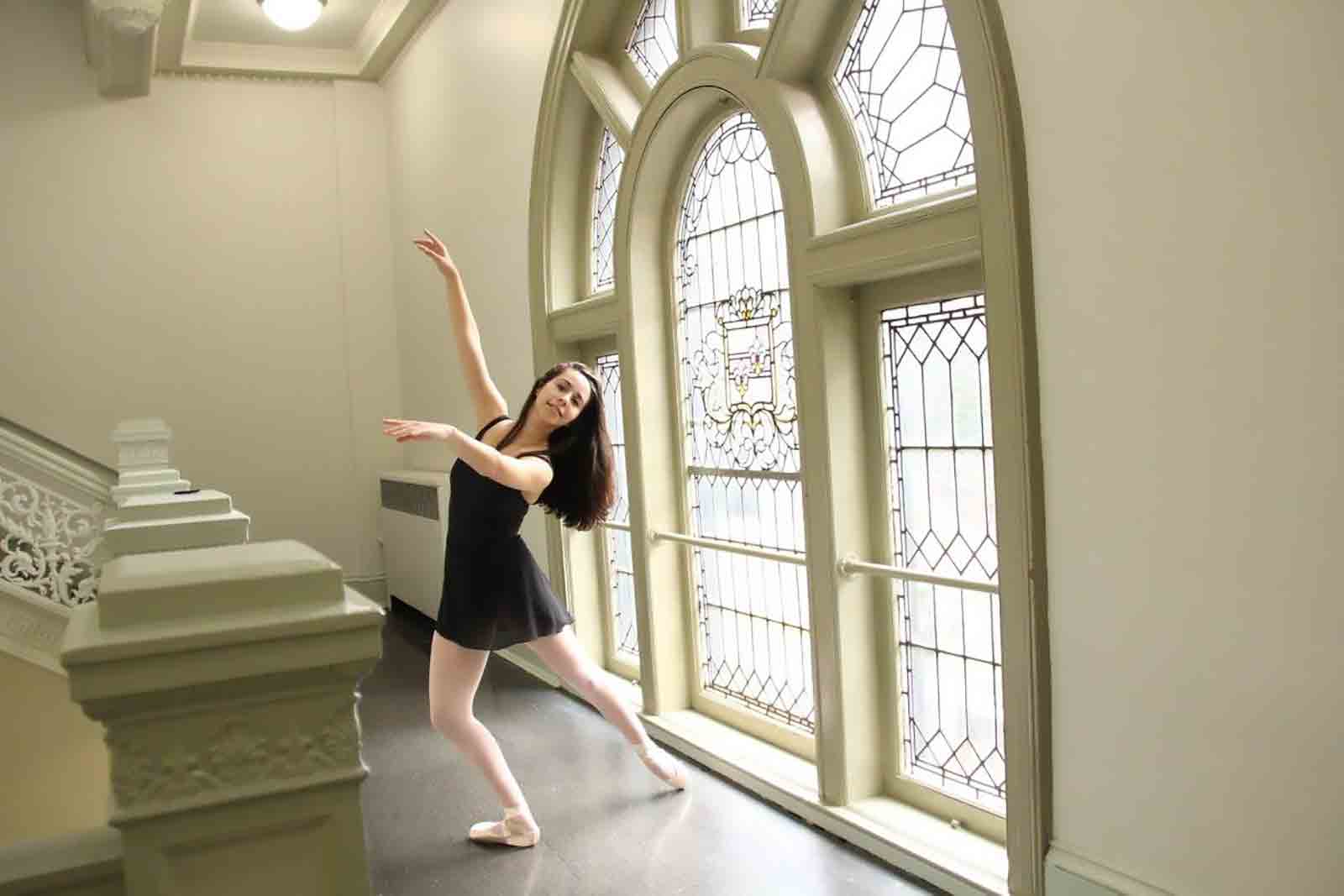 First year: I met so many wonderful people from all over the world. I joined CUBE (Columbia University Ballet Ensemble) and found a network of people who love dance as much as I do. I am happy I pushed myself to come here.

Personal ID: I am more confident in expressing my opinions. Academically, I have a better understanding of the world. Socially, I have more "girl" friends than I have ever had, and it's empowering.

Loving it: The Diana Center and the smoothies.

Growing pains: Last semester, I missed my family and friends from home, and the workload was overwhelming. I have gotten used to both and feel more comfortable calling Barnard home. 
Ellie Harrison '21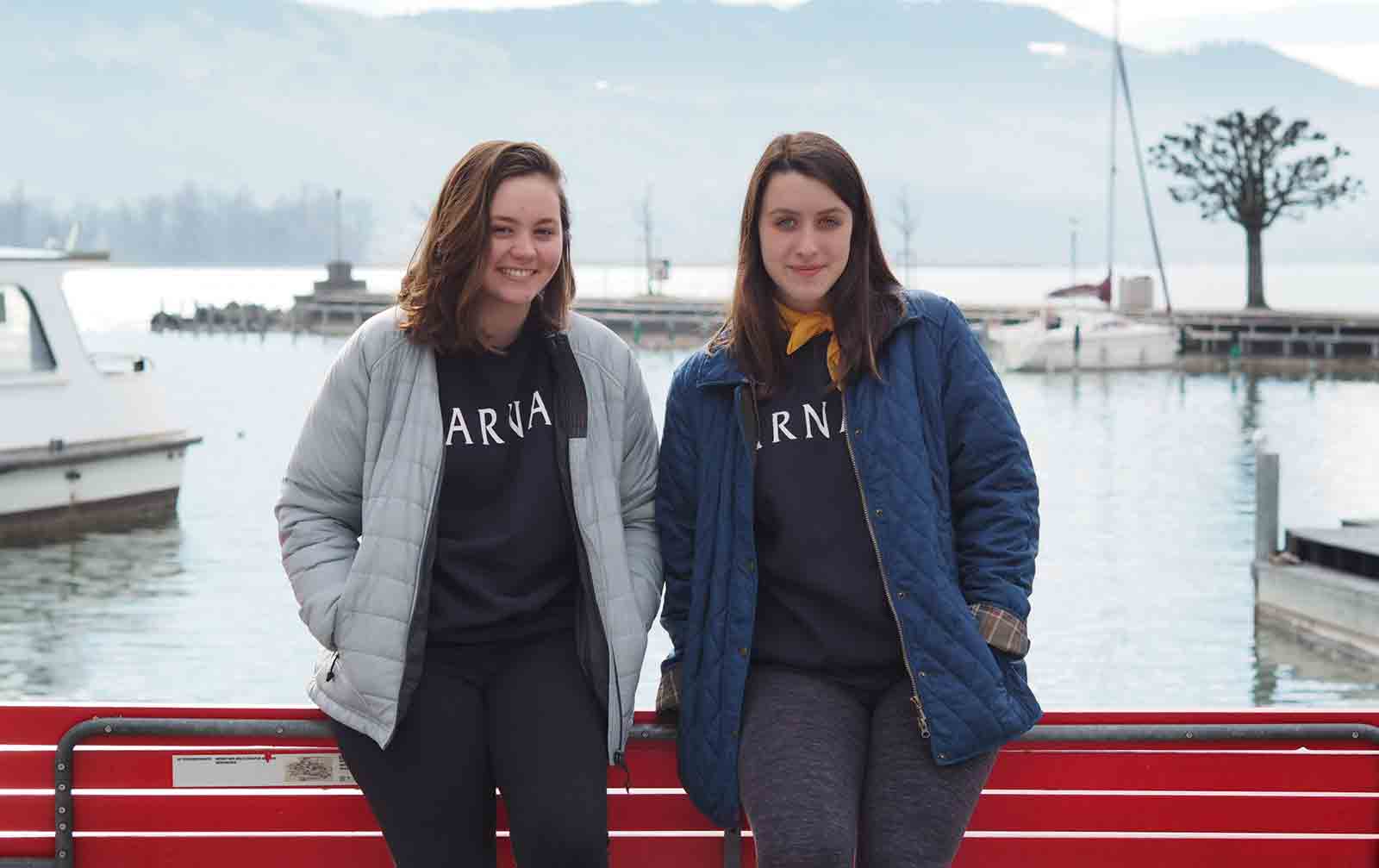 First year: It was full of change and growth. I learned that astronomy is hard, and it's fine to pass/fail a course. I've worked harder than ever, but I have seen the rewards.

Personal ID: I discovered a newfound love for writing poetry and learning German. I donated eight inches of my hair this semester to Pantene Beautiful Lengths for wigs for children and adults with medical hair loss or cancer and have made such strong connections with people that for spring break, my friend came with me back home to Zurich!

Loving it: I have had so much fun in my classes, and my professors are amazing. There is always someone to talk to, whether it's about classes, events, or something personal.

Growing Pains: I had a difficult time with some things and went to the Rosemary Furman Counseling Center. They created a safe environment and gave me tools I have been able to share with my friends. There is a stigma with having mental health issues, but not at Barnard.
Colette Juran '21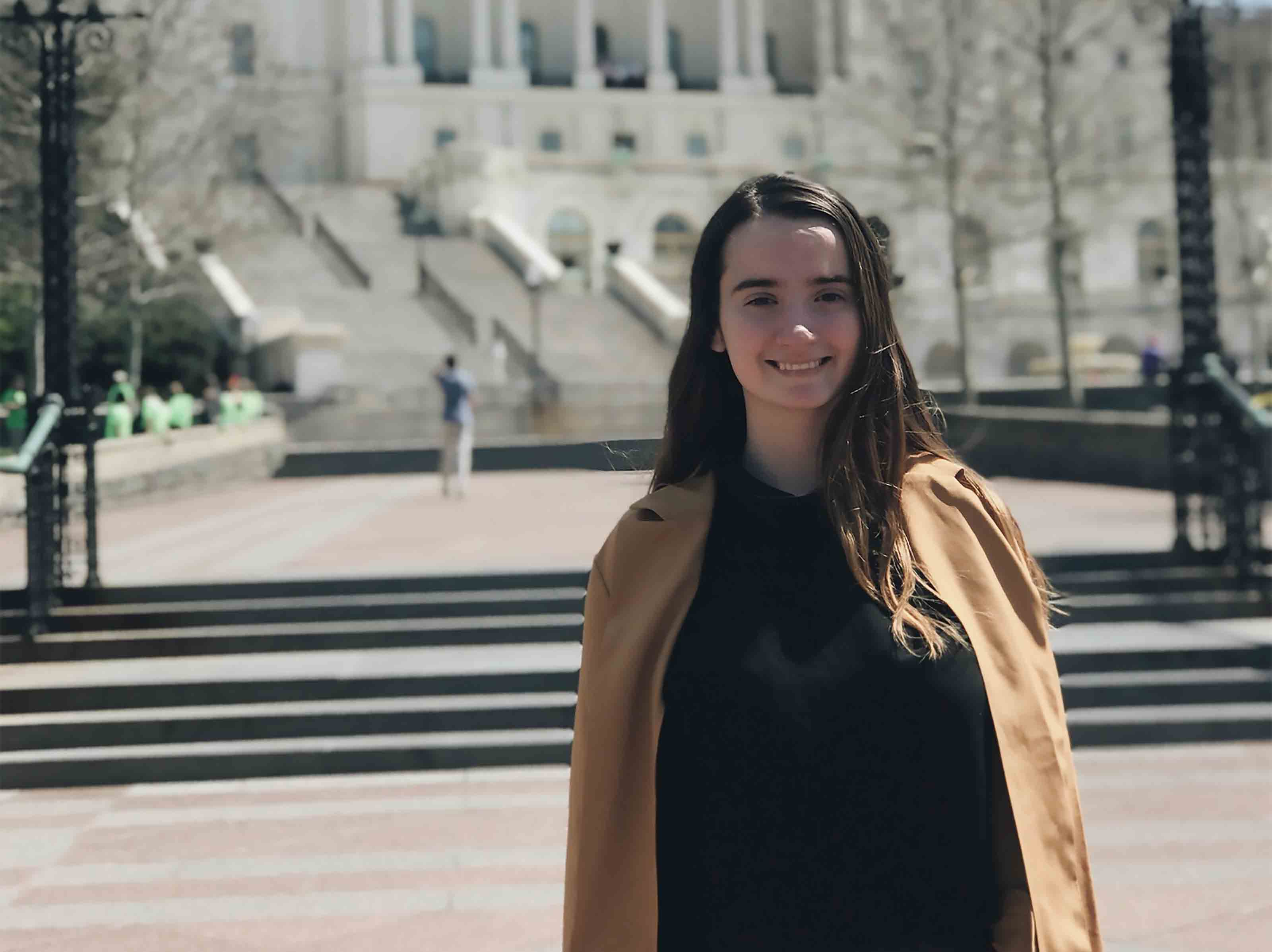 First year: It was challenging, exciting, inspiring, and too quick. I have pursued many interests, but want to be more in-the-moment next year. What helps is journaling, which I learned from one of my class assignments.

Personal ID: I was surprised how quickly I adjusted, especially because I attended my previous school for eight years. Because the student organization community provides immense support for newcomers, I have pursued every interest.

Loving It: My favorite class has been First Year Seminar: Witches with Wendy Schor-Haim, director of first-year writing and senior lecturer of the Department of English. We traced the "witch" concept back to its earliest roots in the divine feminine.

Growing pains: There are so many opportunities here that the biggest challenge has been choosing what to pursue. With the help of my advisor and my friends, I have discovered what is meaningful for me.
Phanesia Pharel '21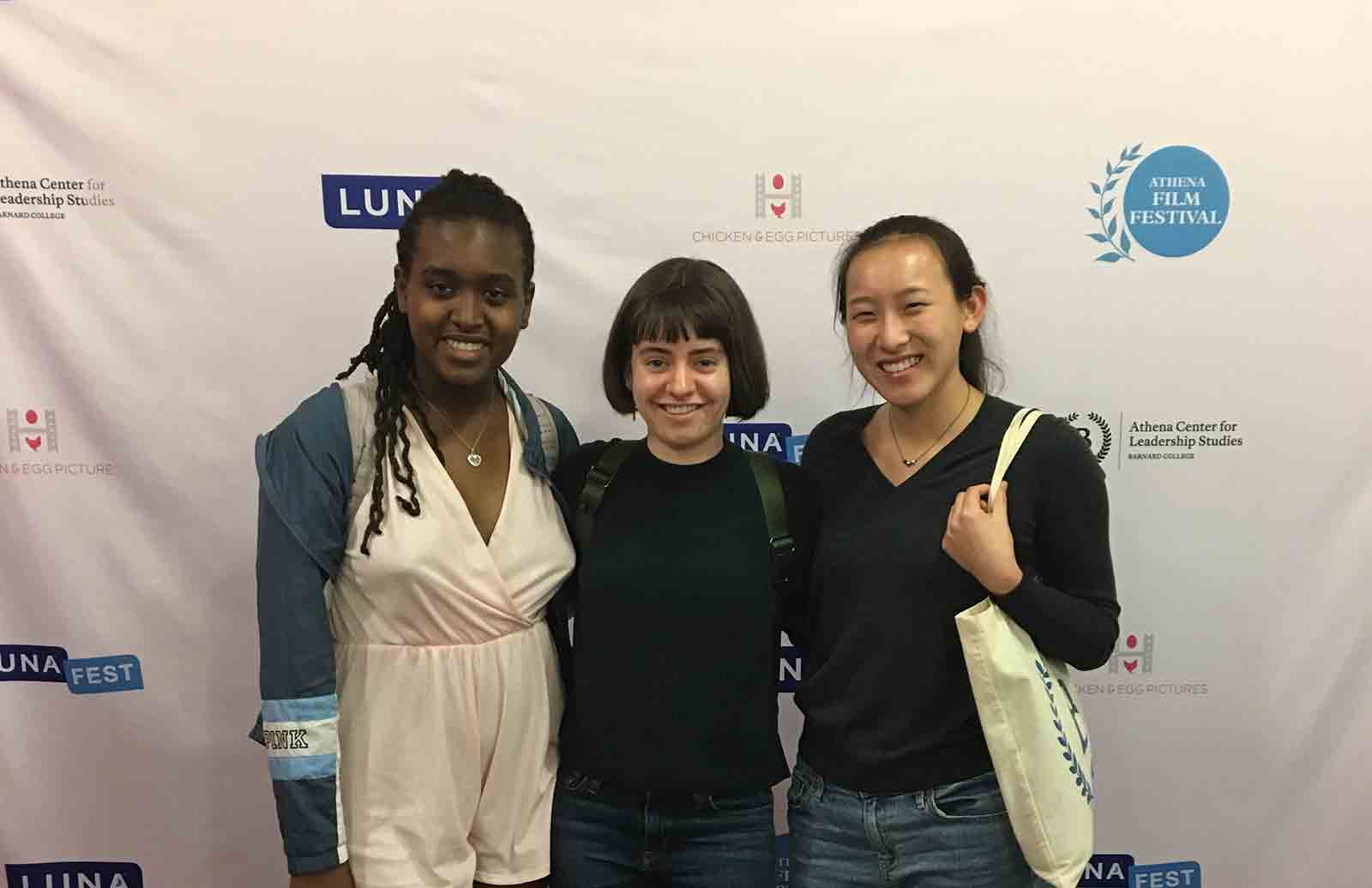 First year: It has gone by so fast! I have learned a lot about myself and others.

Personal ID: I am more confident and aware of self-care. But I am even more unsure of where I stand socially on campus and how to navigate everything as a low-income student.

Loving it: My favorite class has been The Gendered Memoir with Jennifer Boylan, Anna Quindlen Writer-in-Residence and professor of English. She has taught me how to be a better writer and to think critically of my role as a black woman in this world.

Growing pains: I learned I was pre-diabetic and had PCOS (Polycystic Ovary Syndrome). Adjusting my lifestyle has been the hardest thing, but thanks to Primary Care Health Services and the options in the dining halls, I am no longer pre-diabetic.
Agie Neneh Sissoho '21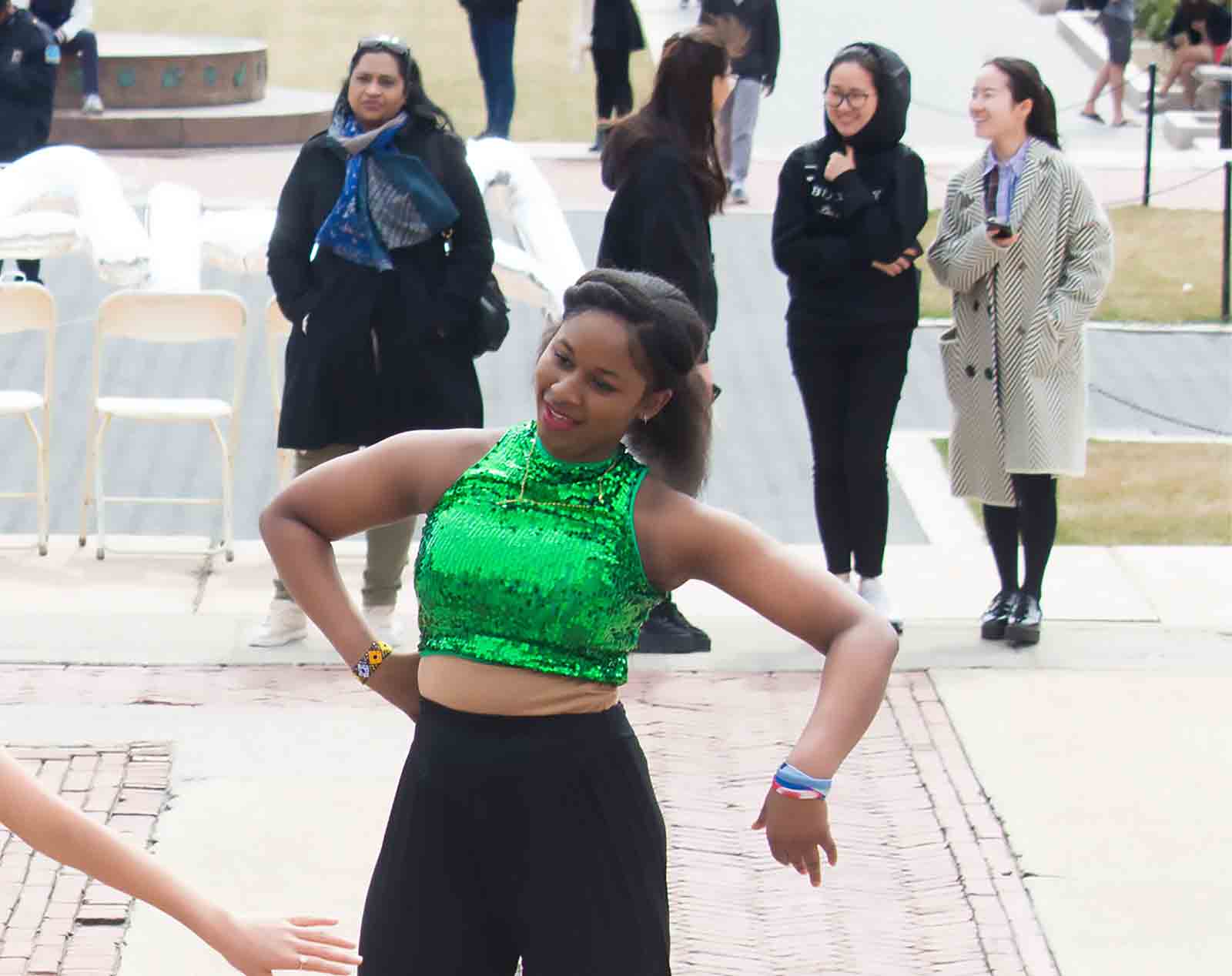 First year: At the beginning of the school year, I was introverted and scared, but I have joined a dance team called CU Dhoom.

Personal ID: At first, classes were hard and so was finding friends. Today, I found my place and have become comfortable at Barnard.

Loving it: CU Dhoom has become my favorite part of Barnard, and I have a group of friends that even take care of me when I am sick. I don't remember the girl I was on move-in day, but I am a different person now.

Growing pains: The peer-to-peer learning program worked with me to improve my time-management and class scores so I am less worried about them today. I am now a very sociable and confident freshman who is not scared of new challenges.