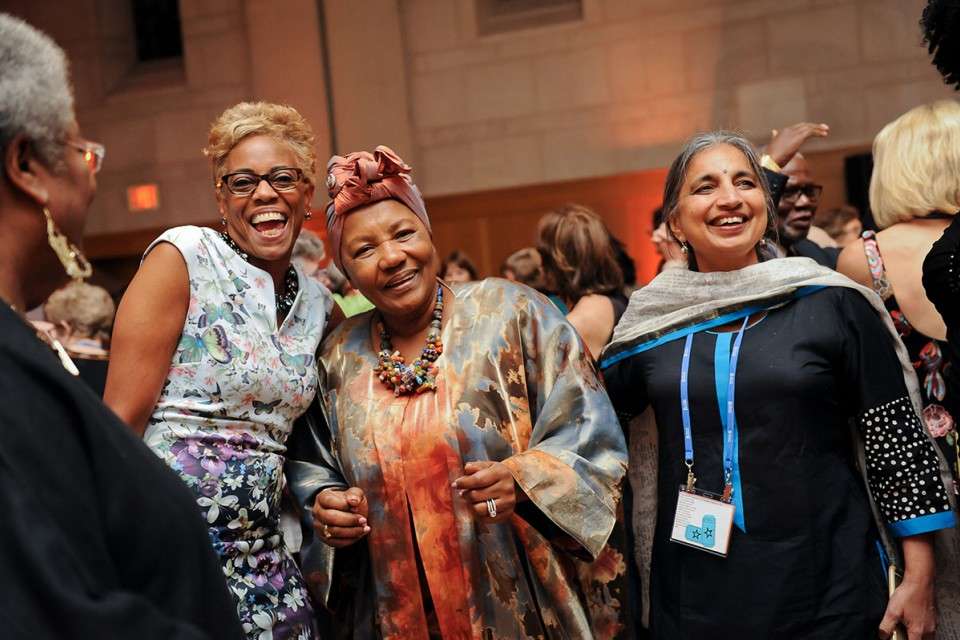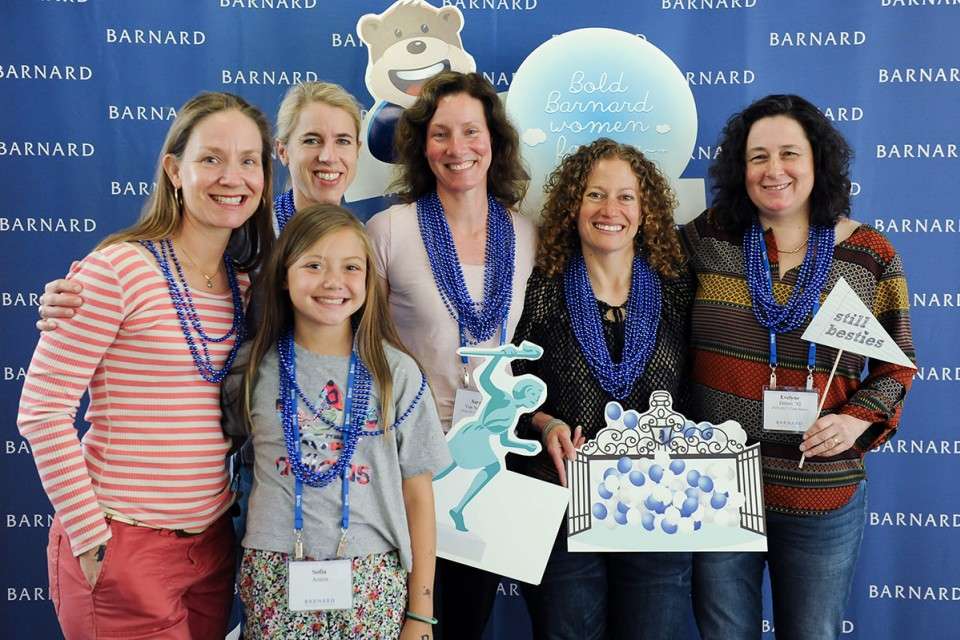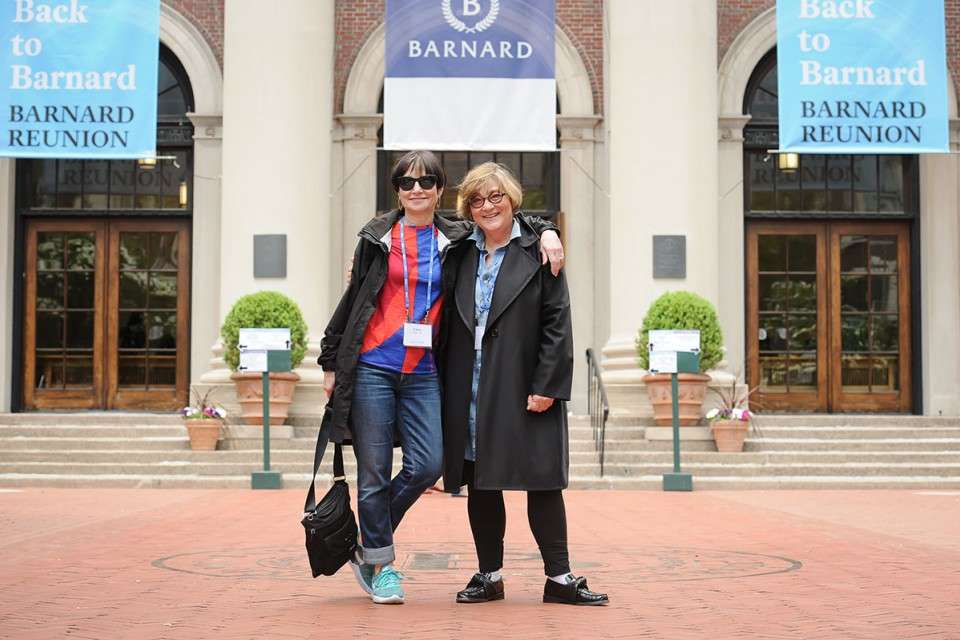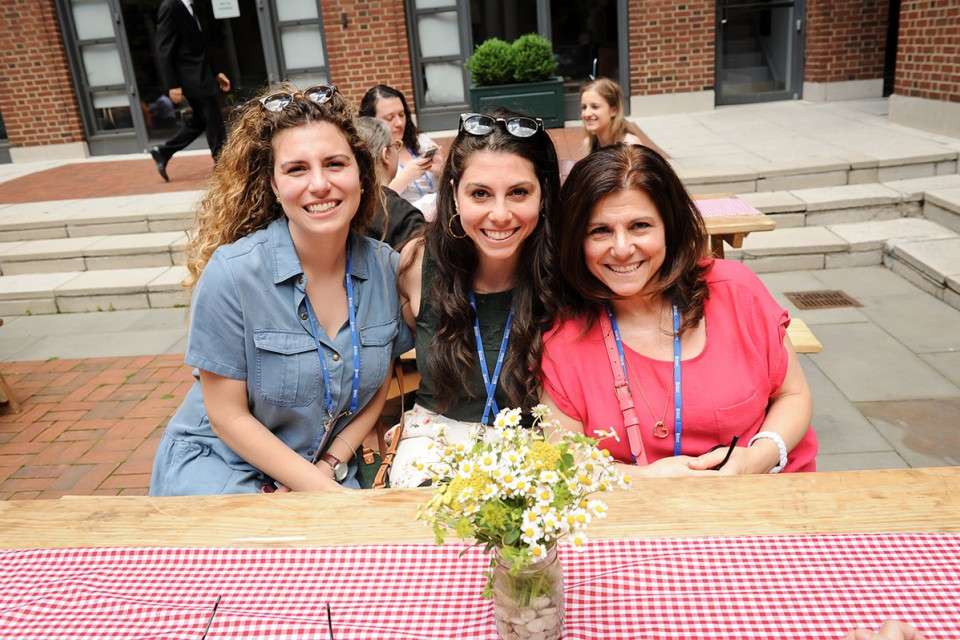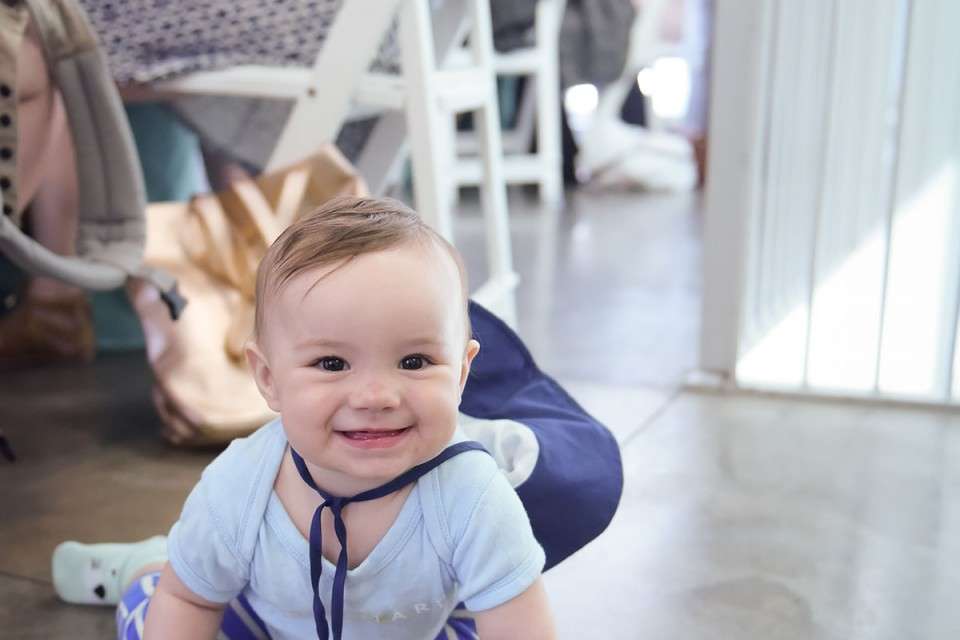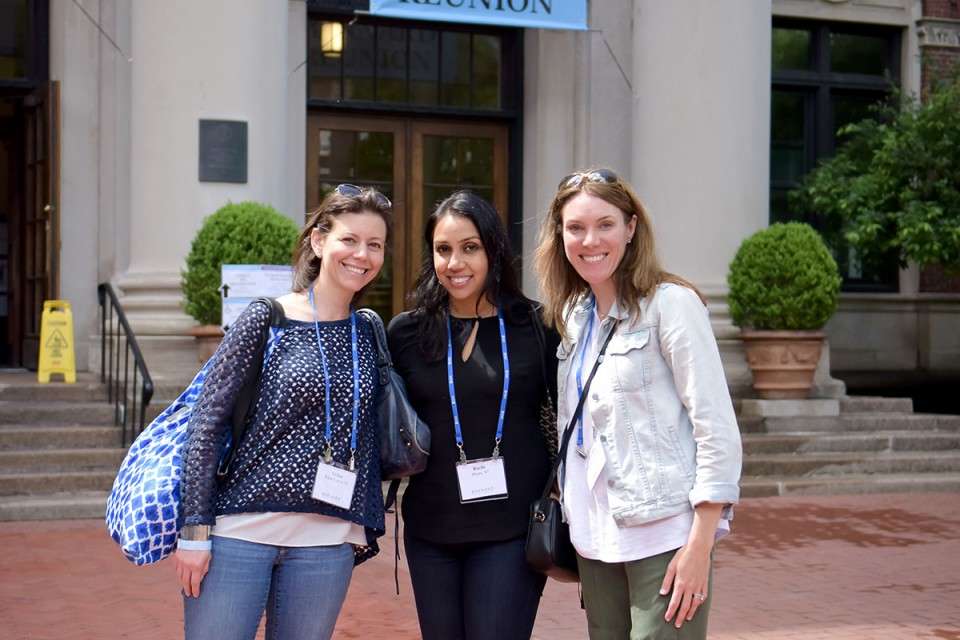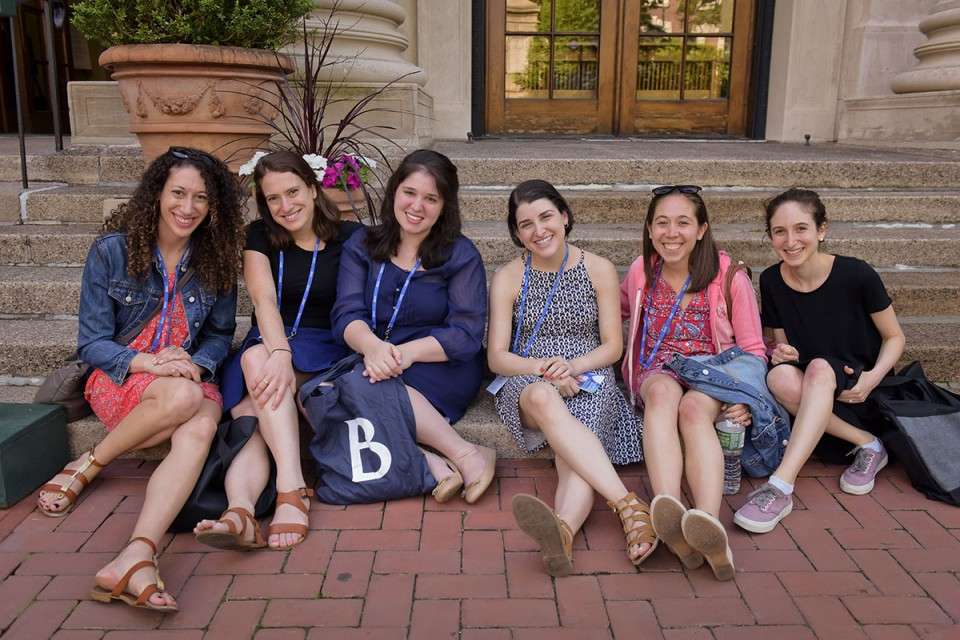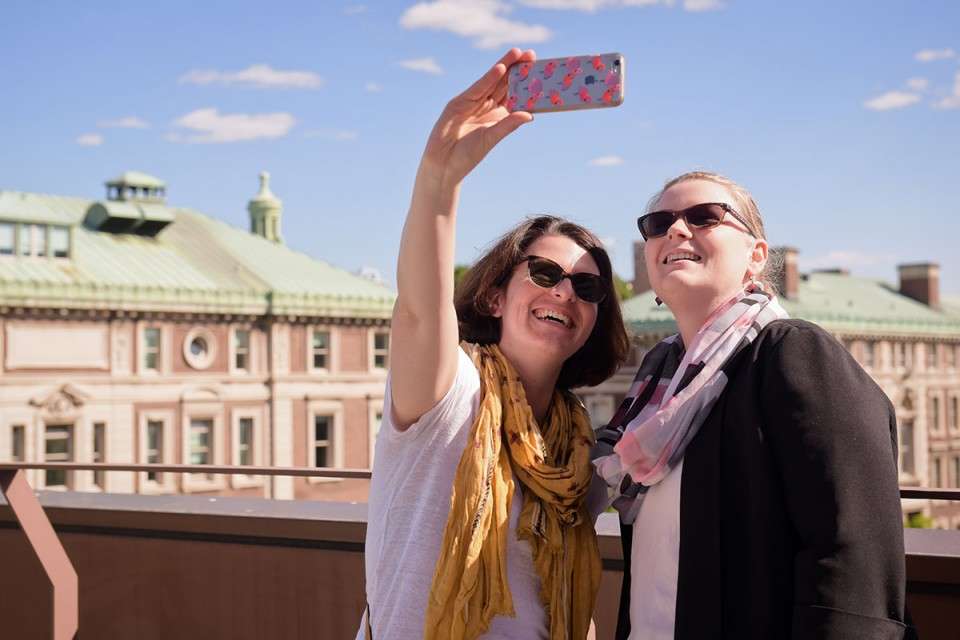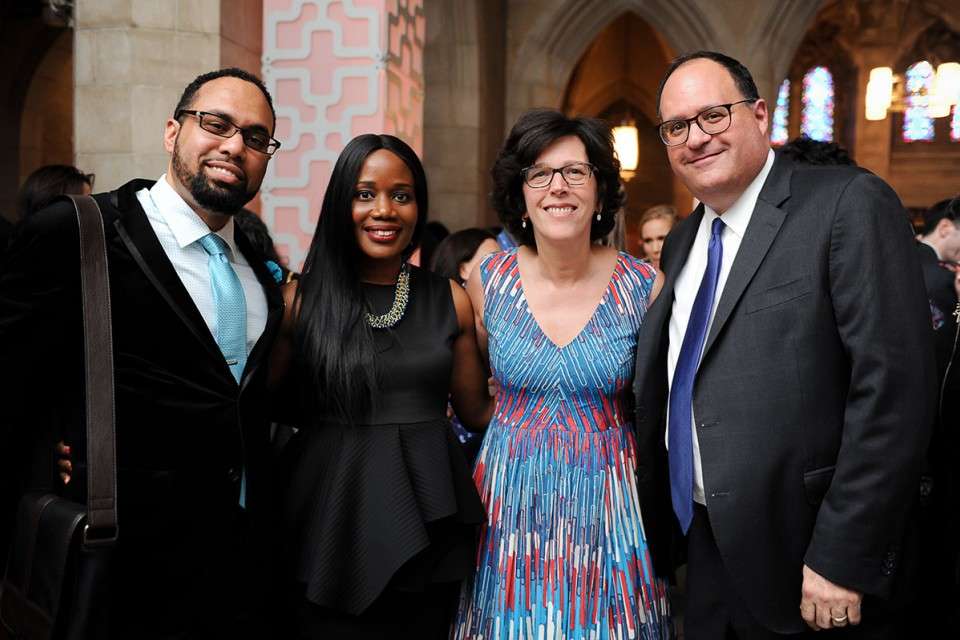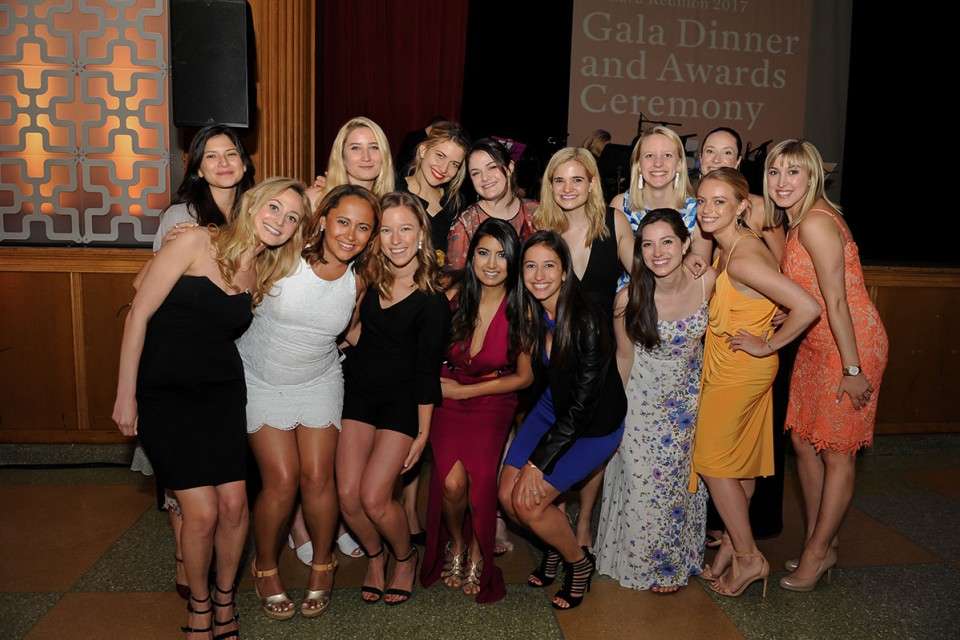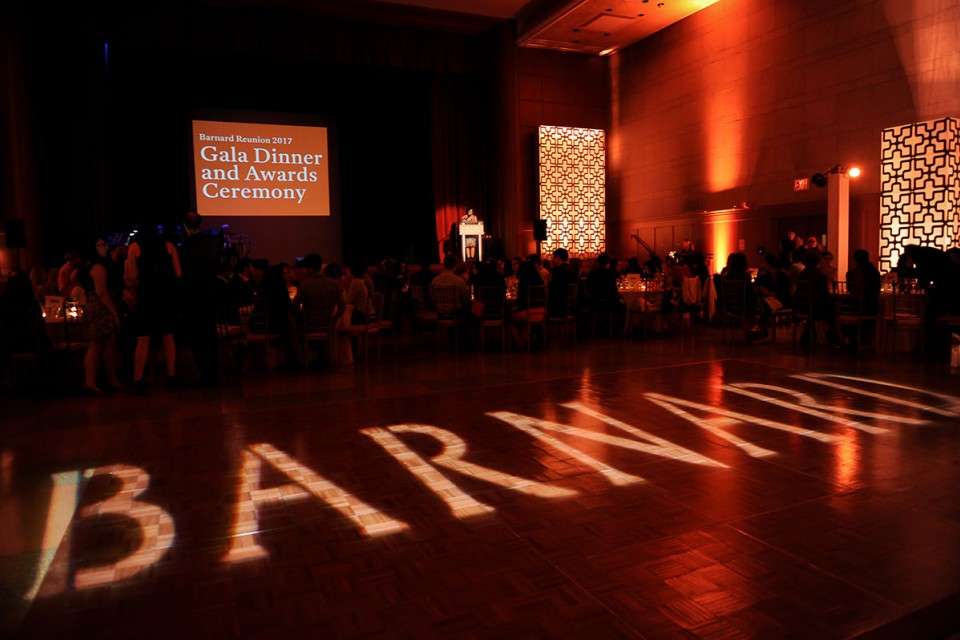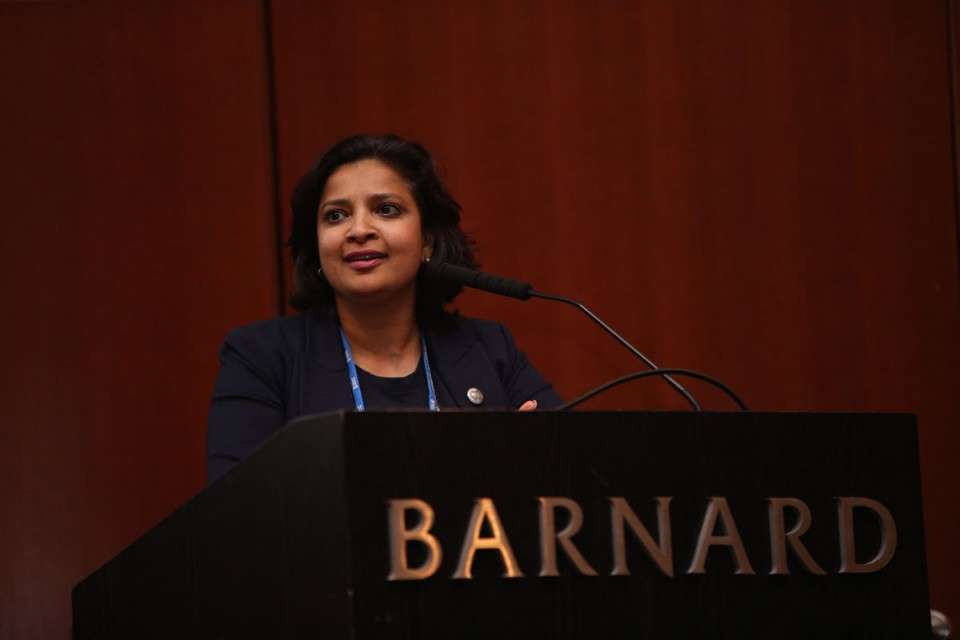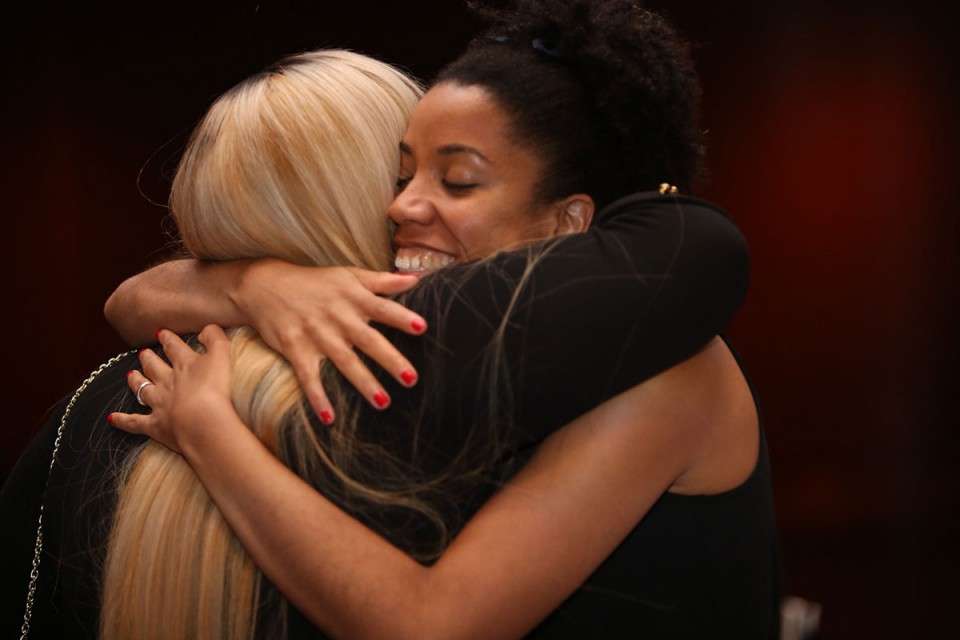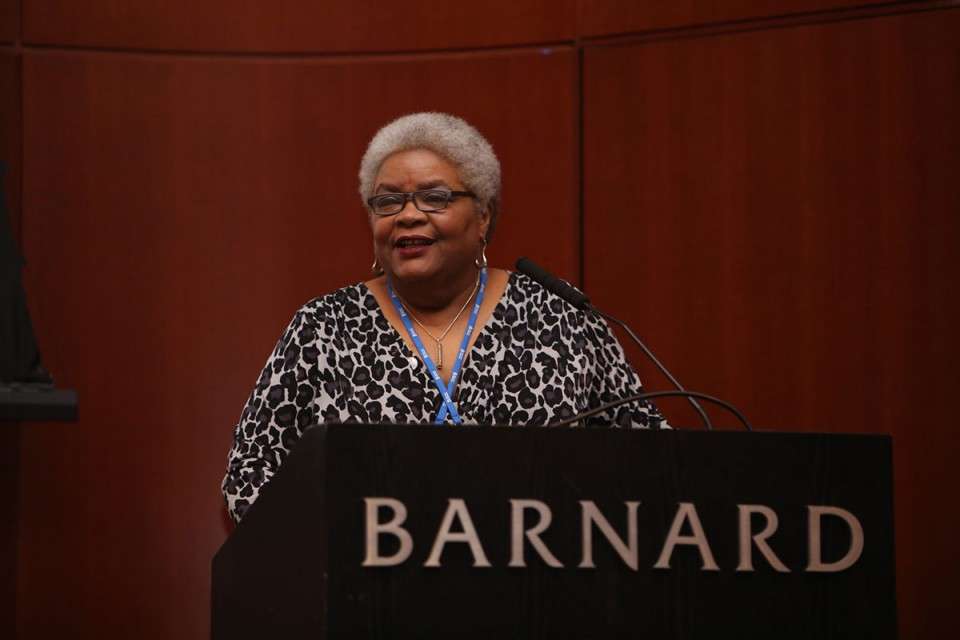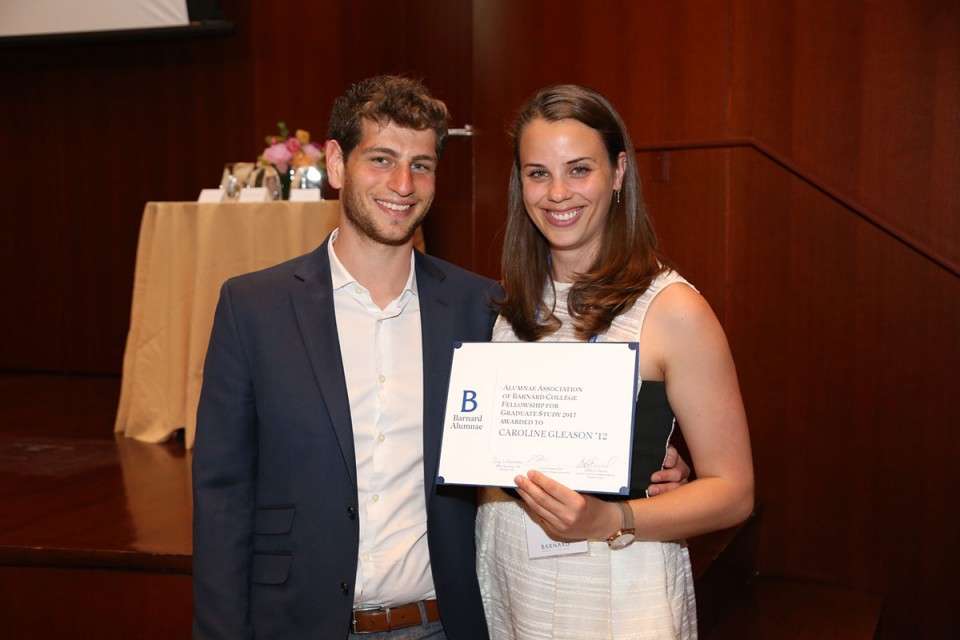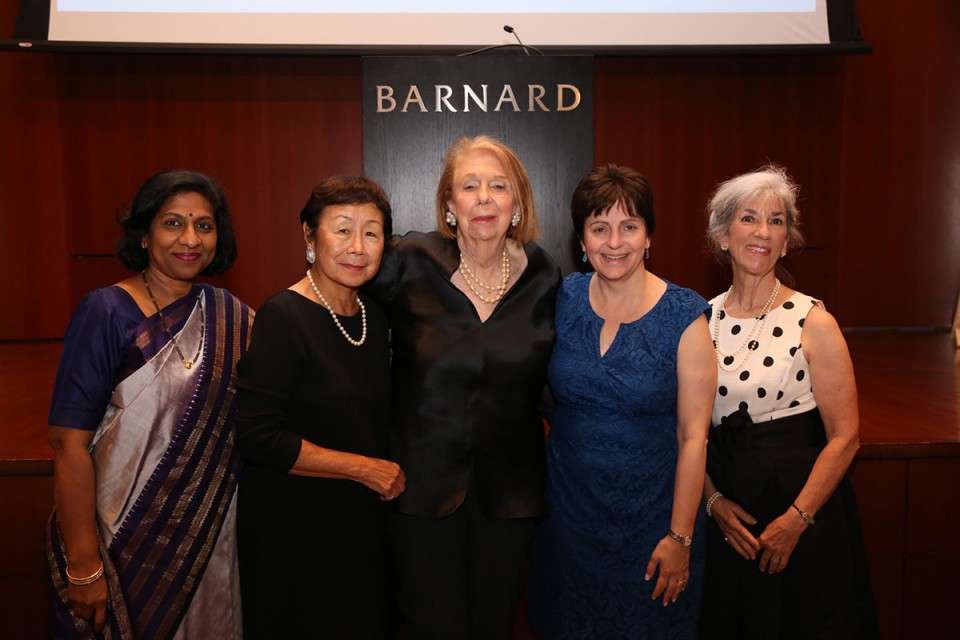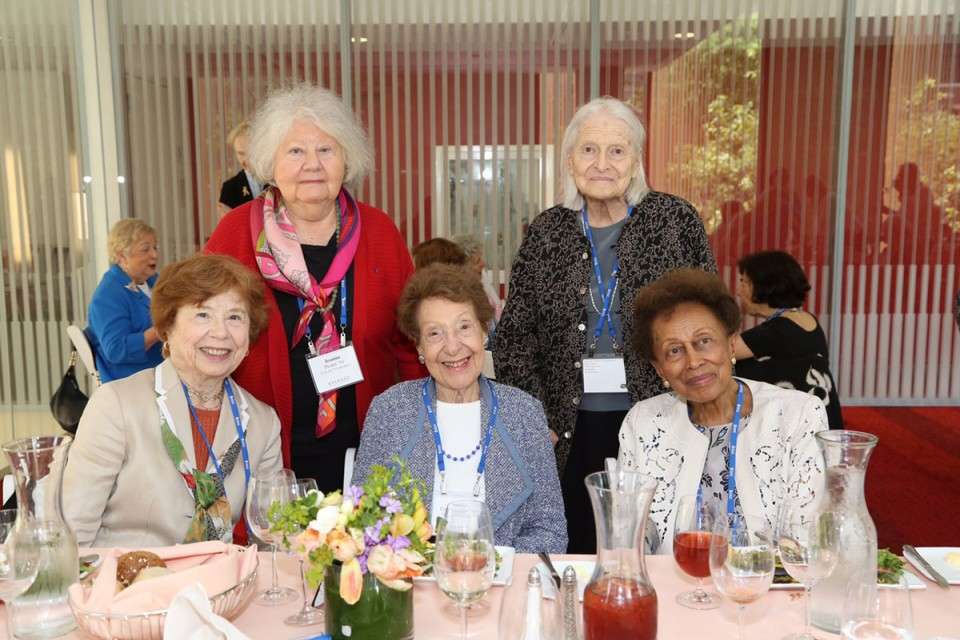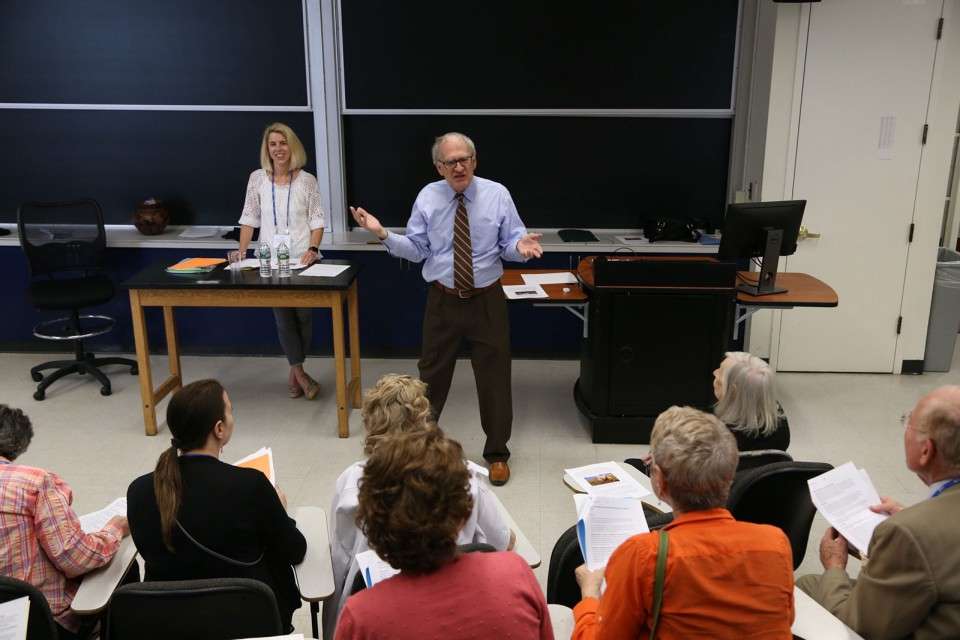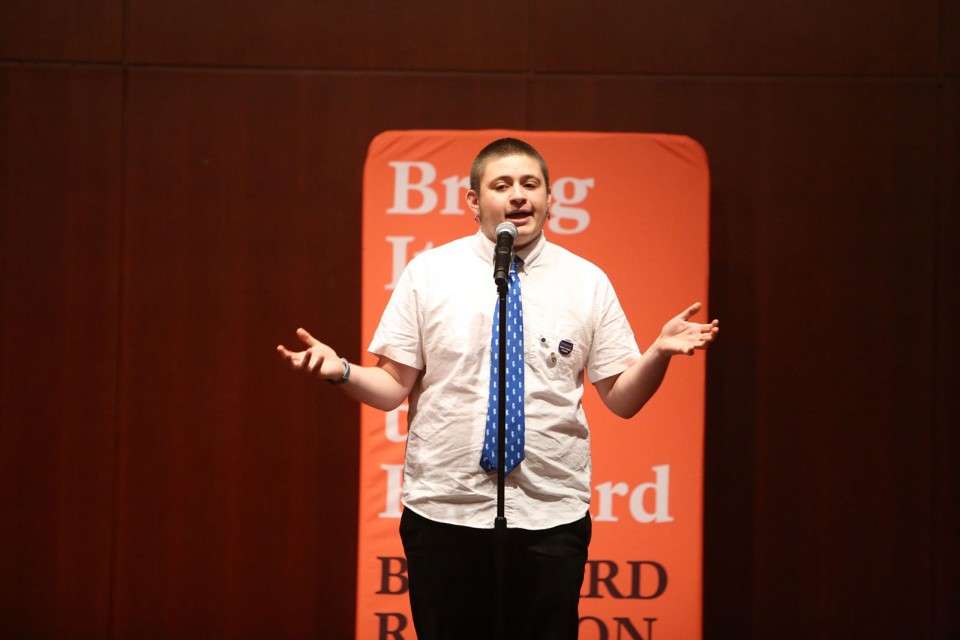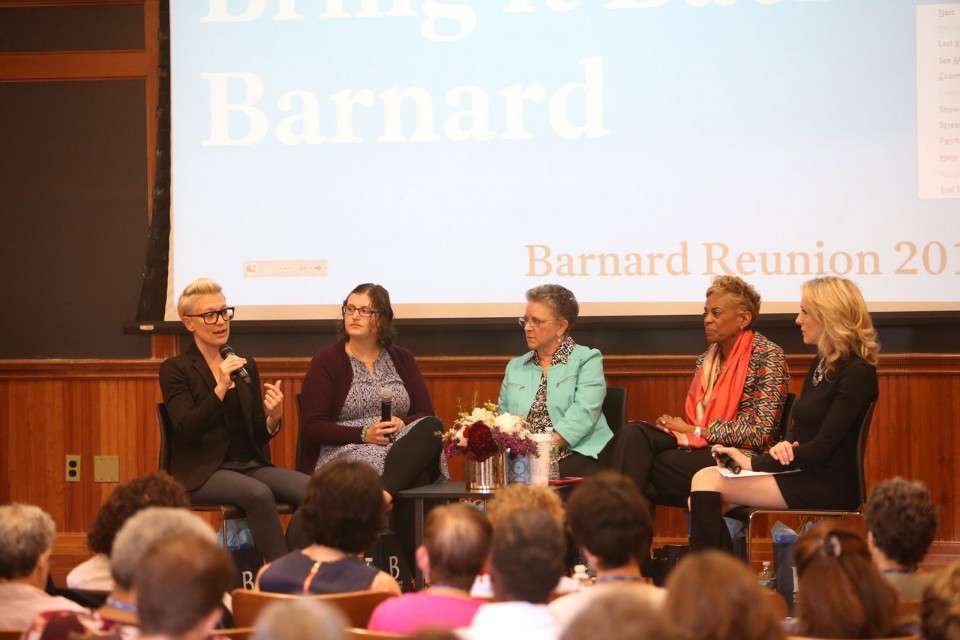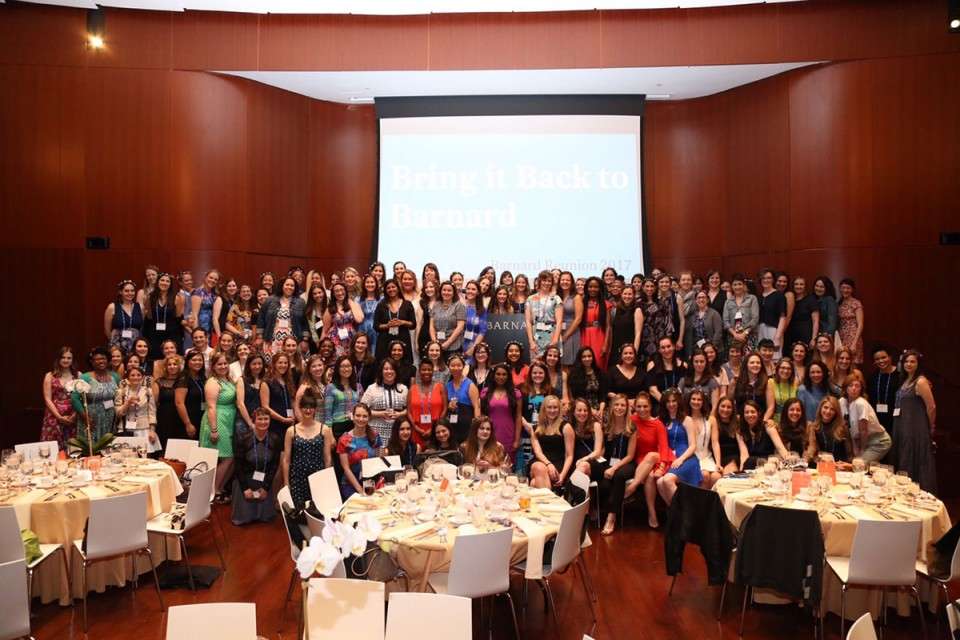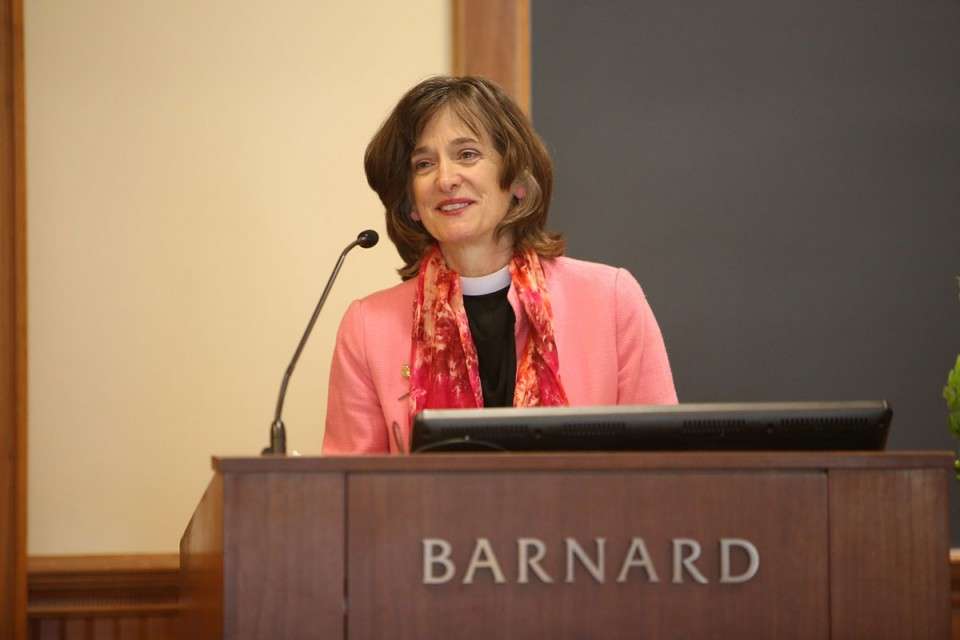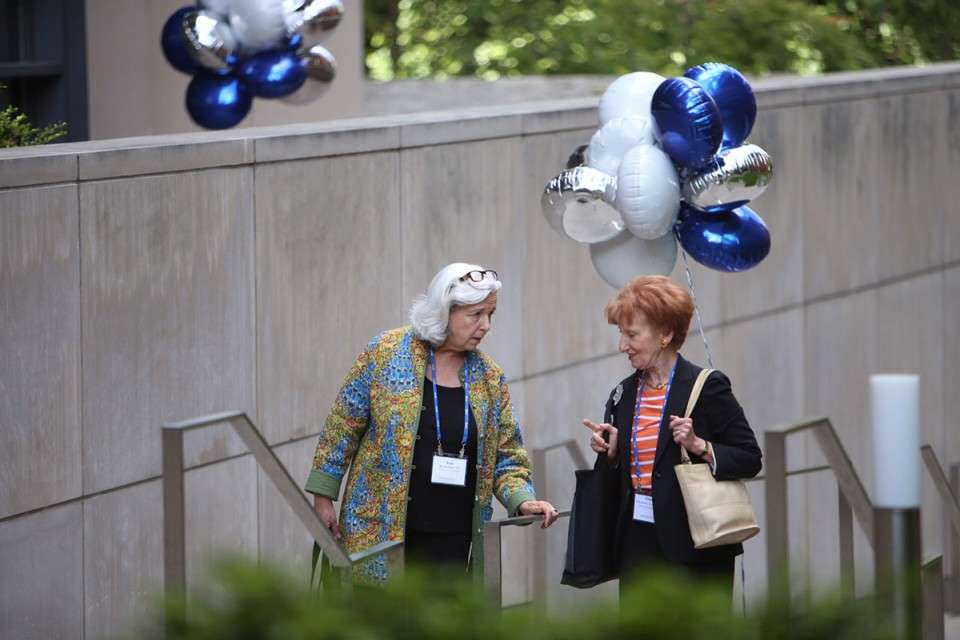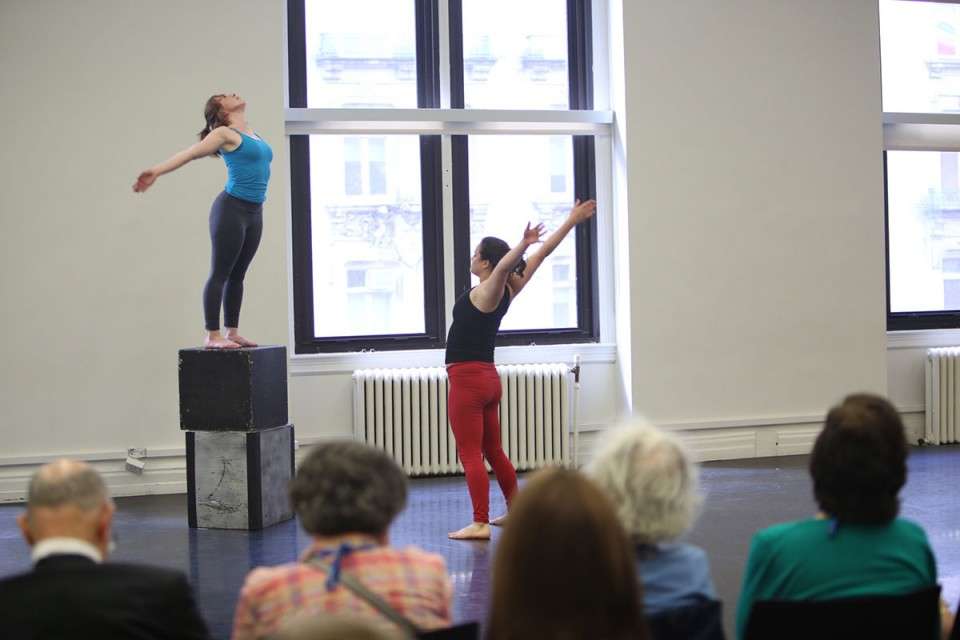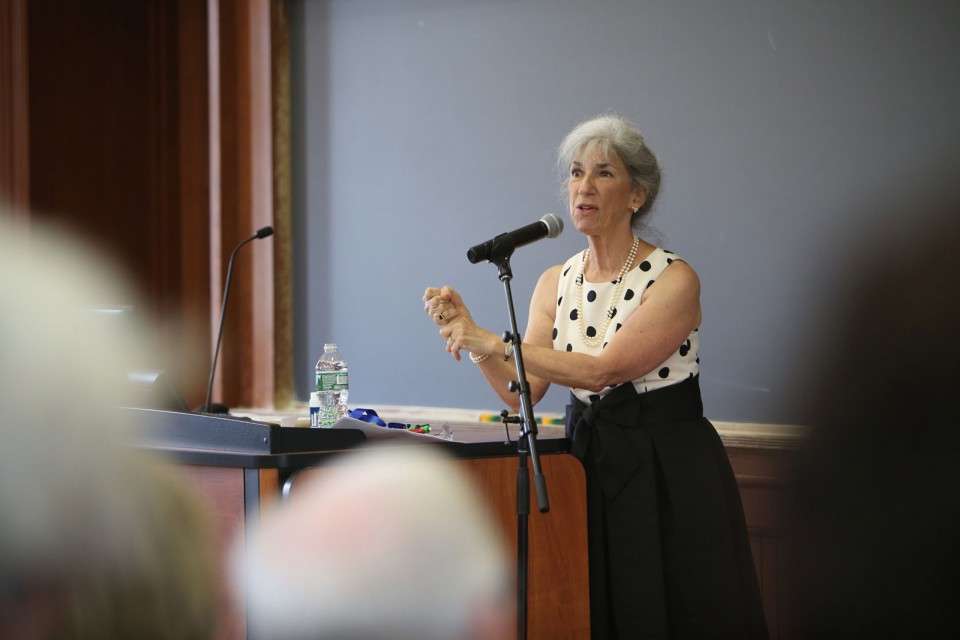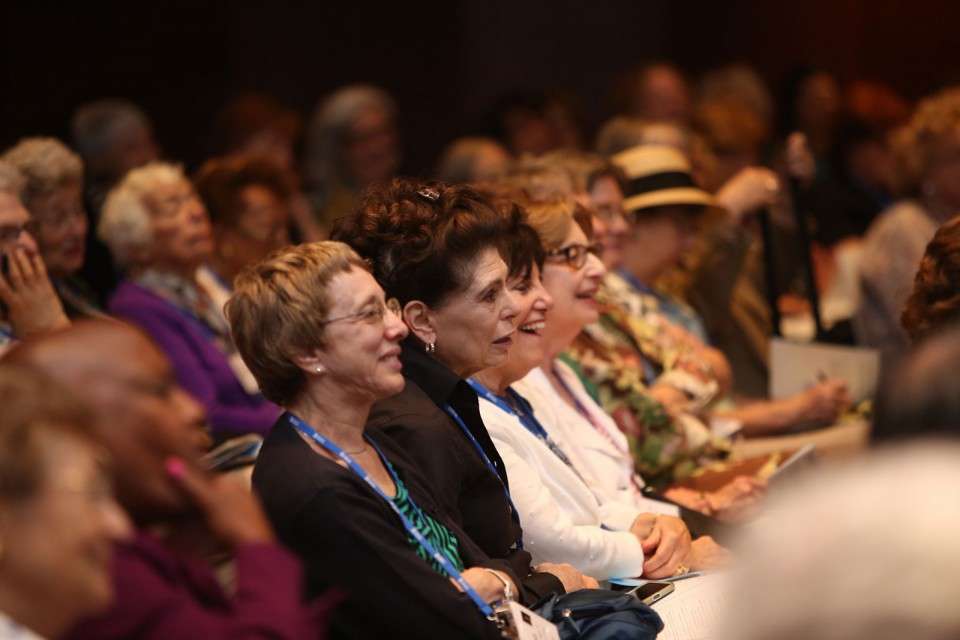 Photographs by Sam Hollenshead and Asiya Khaki
Barnard Reunion marks a time for reconnecting—with classmates, the College, and the academic offerings that make the Barnard experience so special. Along with conversations about careers, families, and fond memories, the more than 1,500 alumnae who attended had the opportunity to step back into the classroom and feel the rush of exploring new topics.
At Friday's "Back to the Class: Lectures with Barnard Faculty," faculty members gave mini-lectures that took alumnae inside what today's students are studying. Renowned author and transgender activist Jennifer Finney Boylan, the Anna Quindlen Writer-in-Residence, shared her latest work in her talk "Gender and Resistance." Tina Campt, the Claire Tow and Ann Whitney Olin Professor of Africana and Women and Gender Studies and Director of the Barnard Center for Research on Women (BCRW), took on the topic "Performing Stillness/Practicing Refusal: The Possibilities of Black Family Photography." She reflected on her most recent book, Listening to Images (2017), in which she covers a frequently overlooked genre of black vernacular photography that she calls "quiet photography."
Professor of History Mark Carnes oversaw the interactive experience, "Reacting to the Past – The Real Hunger Games: Athens in 405 BCE," a pedagogical initiative founded at Barnard. In his 2014 book, Minds on Fire: How Role-Immersion Games Transform College, Carnes discussed how role-immersion games tap into students' competitive nature and improve critical thinking. In an abbreviated version of what goes on in Carnes' courses, attendees read a brief history and then were assigned roles to debate whether Athens should surrender to the Spartan army. Participants advocated their positions quite effectively and reached a resolution similar to actual history.
"This is exactly what you would expect when you bring a group of exciting, clever, creative, forceful Barnard women and their companions to a reunion to debate the problem of starvation in Athens 405 BCE," said Carnes. "The secret to teaching is often for the instructor to create structures of learning that entice people into them and let them then explore those structures."
On Saturday, a multi-generational panel of alumnae shared their stories of social justice work. "If we as women can do our work across identities and biases, we can change the world," said Vernā Myers '82, a Harvard-trained lawyer, who describes herself as a cultural innovator whose personal mission is to disrupt the status quo so that all voices can thrive. The panel, moderated by Deborah Feyerick '87, also included Mila Jasey '72, Erika Bernabei '02, and Amee Wurzburg '12.
In a lively event that has become a Reunion highlight, "It All Comes Back to Barnard: A Special Event with The Moth," Sarab Kaur Zavaleta '67, Katherine Stern '82, and Dylan Kapit '16, who were chosen from 30 alumnae who submitted requests to participate, shared personal tales about how Barnard impacted their lives in storytelling performances that were enthusiastically received. "We all need a place that we can believe in. How wonderful to find a friend and a place [in Barnard] that believes in you," said Stern.
Reunion also featured updates on the College's newly named president, Sian Beilock, and the evolving look of the campus. "It's wonderful to get back and find out what's happening on campus and to hear how the college is continuing to evolve for young women," said Anne Farrar Hayes '92.
—Lois Elfman '80
---
Dr. Lila Wallis '47, internationally recognized for her groundbreaking work on women's health care, was unable to attend Reunion but sent this letter to her classmates, calling out in particular Muriel Kowlessar and Virginia Kanick, who also joined Dr. Wallis in the Columbia University College of Physicians and Surgeons Class of 1951. This letter is printed with the permission of Dr. Wallis.
---