Big Problems: Making Sense of 2020 with Roberta Schwartz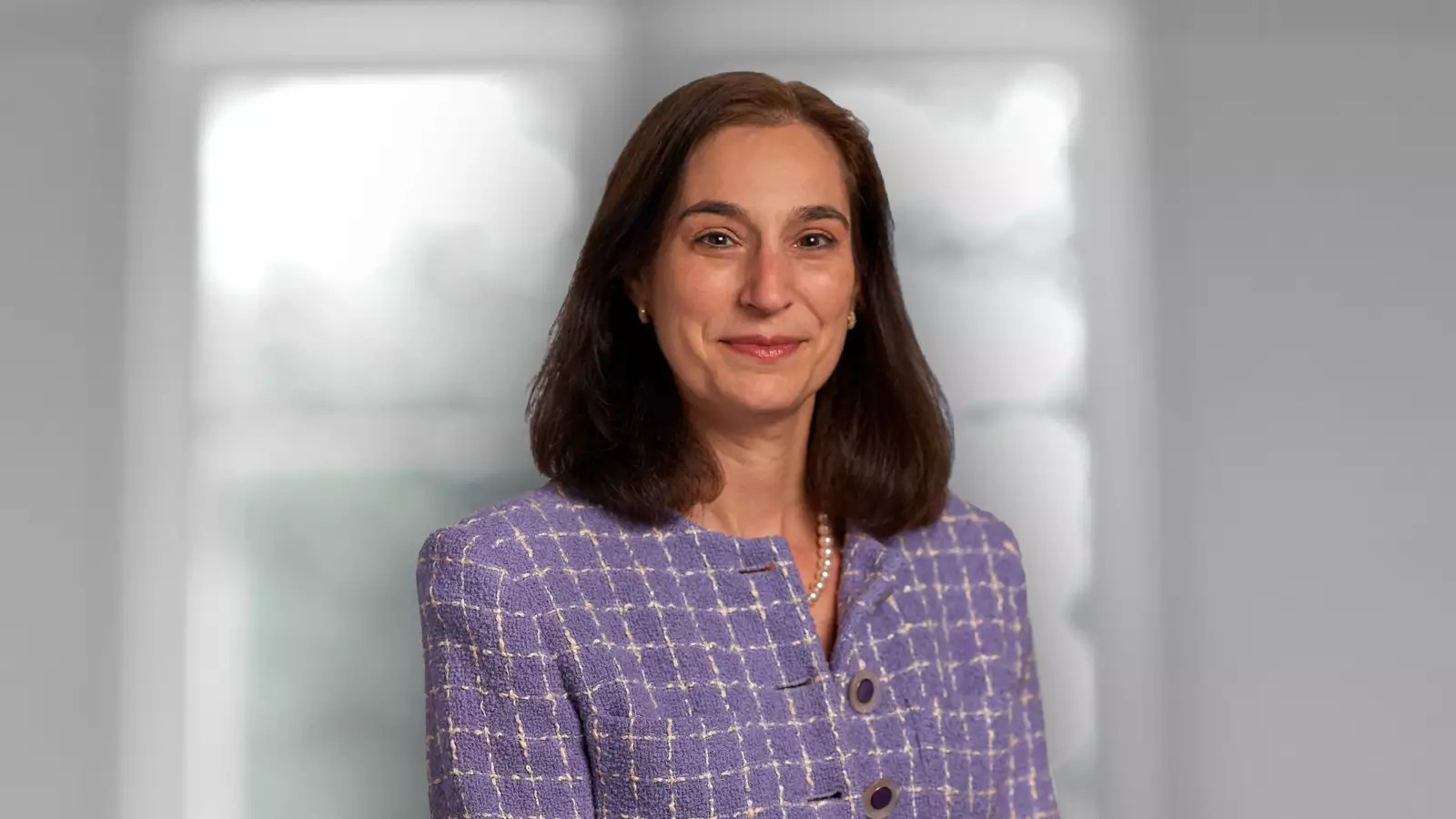 We stand on the shoulders of the giants before us who made our vote happen, who made us the women that we are, including people like my mother who didn't have the opportunities that I have, and have shown us that really, anything is possible.
Healthcare has always been a complex issue, but the COVID-19 pandemic has brought the current state and future of medicine into the global spotlight. Award-winning Houston Methodist Hospital chief executive officer Roberta Schwartz '91 has been leading the charge for innovative medical advancements for almost 20 years, making her an expert on how the industry can best respond to the unprecedented demands of the past several months. 
The ACHE Healthcare Executive Regents Award winner has dedicated her career to creating better standards of care through the integration of new technologies into medicine. Schwartz is the executive vice president and chief innovation officer of the entire Houston Methodist medical center system and CEO of Houston Methodist Hospital, one of the Texas Medical Center's founding institutions. As a member of the steering committee for the hospital's Center for Innovation, Schwartz aids in transforming the quality and scope of healthcare at Houston Methodist through novel digital technologies, such as telemedicine and artificial intelligence. She is also responsible for overseeing major operations for the 907-bed hospital, which has been named the No. 1 hospital in Texas by U.S. News & World Report for seven consecutive years. 
On November 11, Schwartz presented the final lecture in the Big Problems: Making Sense of 2020 series. Moderated by Provost Linda Bell, the series was created by First-Year Seminar faculty members Wendy Schor-Haim, Laurie Postlewate, Pamela Cobrin, and Cecelia Lie-Spahn '11 to help first-year students understand and explore the most pressing issues in our society today. The virtual events provide expert perspectives into the current global crises and are available to the entire Barnard community.
Schwartz began her lecture by describing her experiences as the CEO of a major hospital during the first months of the COVID-19 pandemic. She shared research on how COVID-19 affects rural and urban communities differently and focused on why the U.S. has continued to struggle with the virus — increasing COVID-19 cases and overwhelming hospitals across the country — by discussing the extraordinary dangers and widespread impact of COVID-19. Schwartz articulated the features of the novel coronavirus that combined to create a "perfect pandemic storm," such as its highly contagious nature and its novelty, which meant less of the human population was immune to it. 
After presenting her data to the Barnard community and helping students to understand the nature of COVID-19, Schwartz spoke to "where we can go from here." She shared what she was hopeful about, including how novel technologies, like telemedical communication systems for remote diagnosis and surgical advancements, can help change the future of medicine. Schwartz concluded by emphasizing her pride in her colleagues and her profession as well as honoring the countless sacrifices healthcare workers have made since the start of the pandemic. 
Read more of Schwartz's thoughts below: 
On what the post-pandemic future of tele-healthcare and insurance looks like:
Roberta Schwartz: "Every insurer that I've spoken to … will tell you that it's not possible to put telemedicine back in a box. That being said, what they are worried about is the runaway cost [of] telemedicine, and they have a right to be worried. What they're looking at is how to bundle — so that if you have a telemedicine visit today, you don't get [billed twice] for an in-person visit tomorrow. So they're really trying to wrap their arms around telemedicine as a future, but I can tell you from all of us within the [healthcare] industry [that] there's a lot of hope that it will save money for the system and not cost money [for patients]." 
On what she's most excited about for the future of healthcare:
"Certainly artificial intelligence, without a doubt, has the most potential over the next five, 10, 20 years. What I'm most excited about are those technologies that are in that KISS principle — the Keep It Simple, Stupid [principle] — and those are little itty bitty ones. For our care pathways, we've started texting [patients] before they come to the hospital and after they leave. And what we've found is by sticking in simple texts to remind them during the day of the things they should be doing and things they should be telling us, we've reduced our length of stay. We've reduced our readmissions by 50%, and we've increased our patient satisfaction. So I get very excited about very simple, "stupid" little things that work incredibly well. I think that those [developments] are the ones that, in our short term, have the most promise of changing the way we work."
On how Barnard prepared her to deal with crises:
"It's amazing to start this [lecture] and finish it on a note about Barnard. I am a third generation [graduate of] Barnard and Columbia, so when looking for my education, I know my family was thrilled when this was where I ended up. I don't know if I knew how much I would appreciate the strength of the women around me and how much [they] would impact my view on not only the foundational knowledge I got but, more importantly, [the fact that] these women have gone on to incredible things. I look at them and know that there is a cadre of women that were produced by an organization that said women can be everything and anything. That inspires me every day and allows me to mentor women that come [after] me, and know that all of you, who are at the beginning of that education, know that you can dream big and be big. We stand on the shoulders of the giants before us who made our vote happen, who made us the women that we are, including people like my mother who didn't have the opportunities that I have, and have shown us that really, anything is possible." 
*Responses have been edited for length and clarity.
— SOLBY LIM '22