[Photo: David Joseph]
Naima Green '11 was a first-year decorating the walls of her dorm room with her art when her resident assistant saw the work and encouraged her to take an art class at the College. Green decided to try some oil painting classes, not knowing how profoundly they would shape the rest of her time at Barnard.
"Working with Joan Snitzer changed the way I thought about making and persistence," Green said of the Art History Department co-chair, director of the visual arts program, and senior lecturer in art history. "Barnard is an institution of brilliant, passionate, and talented women who are great at many things, and what a gift it was, and is, to be surrounded by these women."
At Barnard, Green developed her artistry by showcasing work in student art exhibitions at the Postcrypt Art Gallery on the Columbia campus. After graduating with a degree in sociology and urban studies, Green earned a master's in art and art education from Columbia University's Teachers College. She continued to explore her talents and passions beyond Barnard as well, earning the Myers Art Prize in 2013 and crafting a series of solo exhibitions, one of which was featured this past June in the "Sunday Review" section of The New York Times.
"[Photography] can be both a truth and a deception — a very singular and particular view and yet a way of inviting many people into a moment they had no part in making," Green said. "Photography allows me to create homes, places, and spaces of belonging, a site to be seen and to have ownership."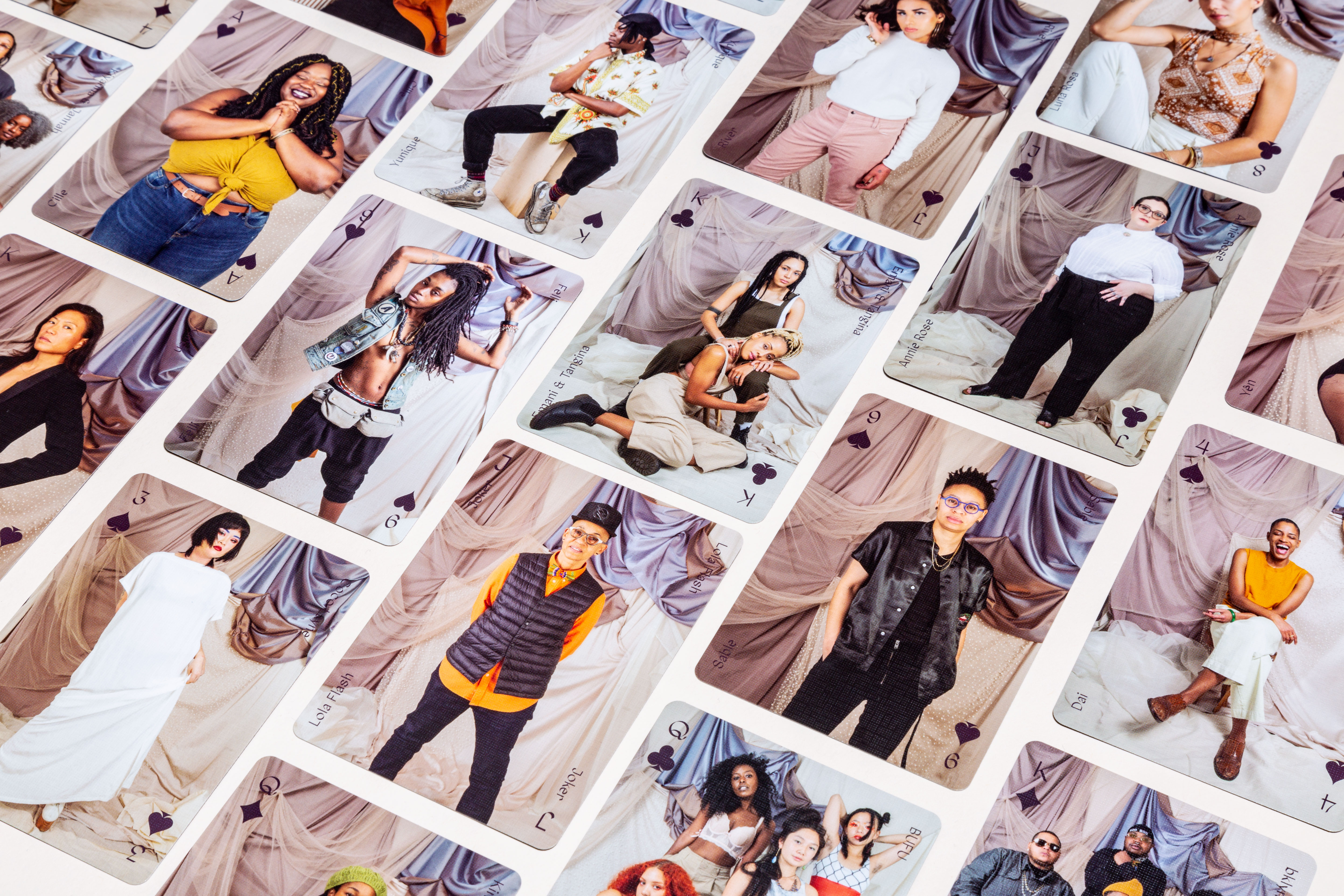 For Green, photography is an expansive medium that goes beyond traditional gender binaries and boundaries. This sense of freedom and visibility is what led to the creation of Pur·suit, a deck of 54 playing cards that features portraits of "queer womxn, trans, nonbinary, and gender-nonconforming people." "Pur·suit is one of the handful of works I've made that felt urgent — like I couldn't move on to anything else before attempting it," Green said. "I believe that black and POC-centered queer histories must be created, well-maintained, and widely accessible within our own communities and beyond."

Green's inspiration for Pur·suit came after she stumbled on modern art photographer Catherine Opie's 1995 Dyke Deck in the New York Public Library. "When I found [Dyke Deck] in 2017, the deck felt both new and old, still radical and iconic," Green said. "The Dyke Deck invigorated me to add to the ethos of queer cultures. And with Opie's blessing, I embarked on reimagining the Dyke Deck into a contemporary New York experience."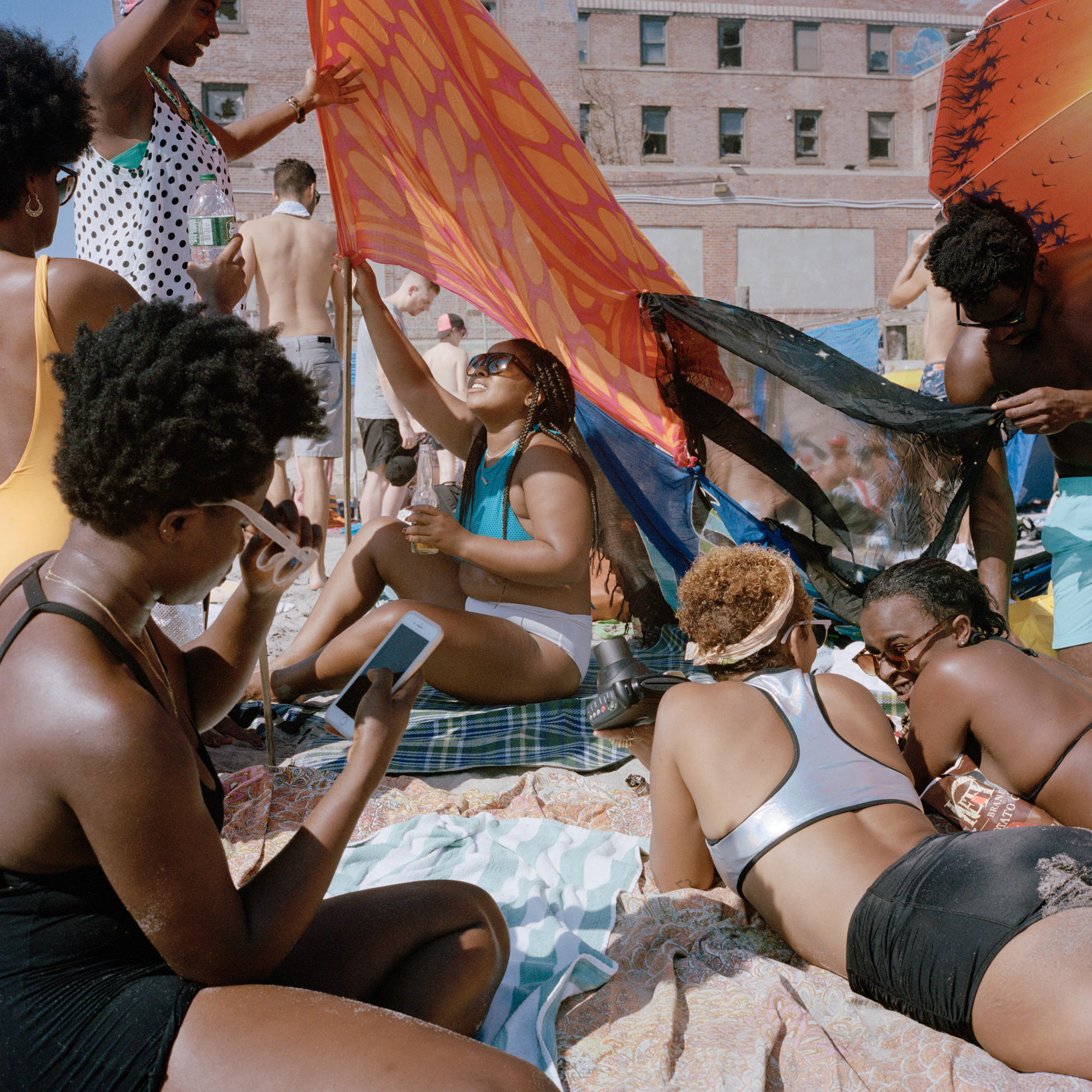 Pur·suit was recently featured in Gallery 102's From the Margins exhibition and includes Untitled (Riis), 2017, a vibrant, standalone photograph Green took at Jacob Riis Park Beach, a historic LGBTQ site in Queens. "Riis Beach is my favorite place to be in New York during the summer months. It's a place to gather and play, a time of leisure and indulgence," she said. "I hope that the work introduces new visual ideas about what queerness looks like today in its many, ever-evolving states." 
 
And it is this multidimensionality that shapes Green's collaborations with her fellow Barnard alumna. "The biggest influence [of Barnard] is in my community. My friends are artists, filmmakers, teachers, herbalists, TV producers, coders, and more," she said. "I recently connected with an archivist and librarian at Barnard about collaborating on an archive I'm developing and [I] am collaborating with another alumna, Ada Potter '11, on her project SCREEN_. The Barnard community continues to feed and nourish me intellectually and artistically."
Watch the video below of Green as she discusses life "After Barnard":
—SOLBY LIM '22