Plant Life Grows on You in the Arthur Ross Greenhouse
Barnard's Arthur Ross Greenhouse is one of the most unusual rooftop gardens in the city.
Setting the Standard in Campus Sustainability
Nestled on a lush, green campus, Barnard makes sustainable practice a daily reality. This was the first college to vote to divest from fossil fuel companies that question the science of climate change. From a swap shop where students reuse clothing to groundbreaking environmental research, the entire Barnard community is fully engaged in developing a sustainable model for campuses around the country.
Greening Barnard
square feet of green space on campus
square feet under glass at the Arthur Ross Greenhouse
decrease in emissions over six years
Recharging From the Ground Up
Tucked away from Broadway's noise and bustle, the Barnard campus is a green oasis where you can hang out on the lush lawn, hear songbirds in trees, and take sunny breaks on the Milstein Center's green terraces.
The most unexpectedly useful thing that I brought to college was a spare blanket I spread out whenever my friends and I want to hang out on the lawn.
Climate Action
Barnard has a history of piloting innovative urban eco-programs. Through a campus-wide conversation, the community developed an ambitious action plan to address issues of consumption and waste and to reduce carbon emissions. Today, Barnard is well on its way to achieving its goals.
How Many Ways?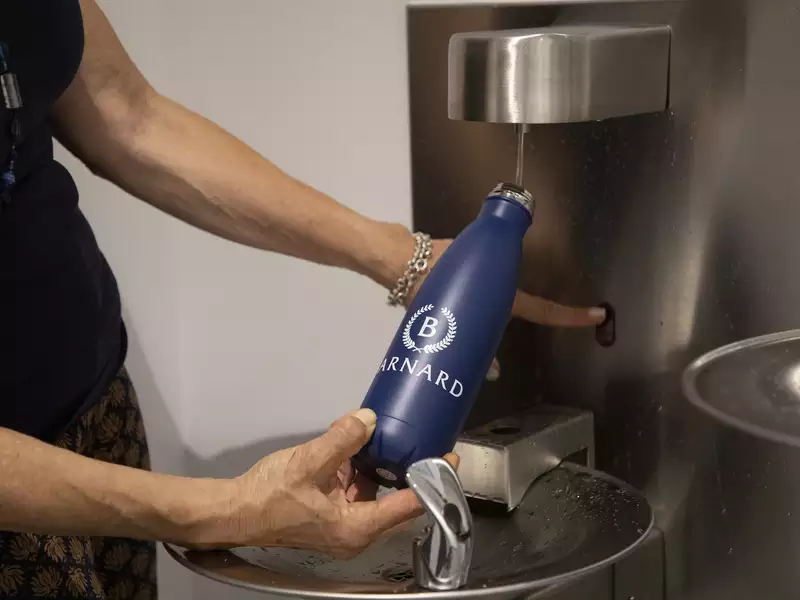 Barnard encourages reusable water bottles, uses recycled materials whenever possible, and composts yard and food waste.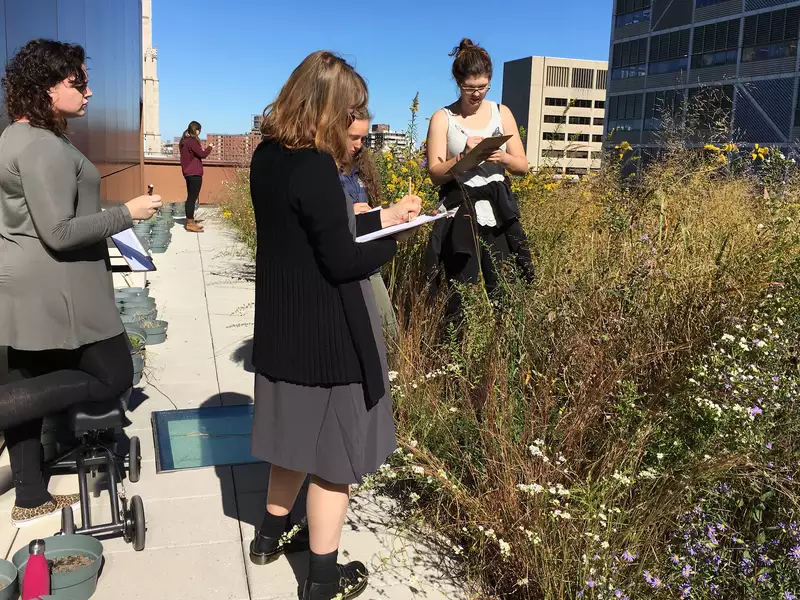 You can study environmental issues with Barnard's "campus as a laboratory" and get involved with the Earth Institute at Columbia University.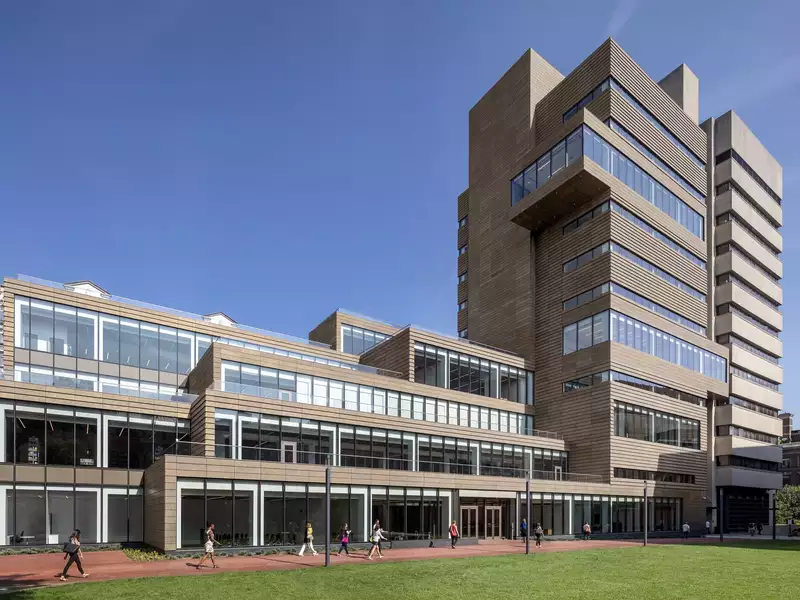 Barnard is setting the stage for sustainable, award-winning campus architecture with the Milstein Center, slated to receive a LEED Silver rating.
Mentored in their research by professor Jonathan Snow, students look for ways to promote bee health while tending to the beehives on the roof of Barnard Hall.
Students Make It Happen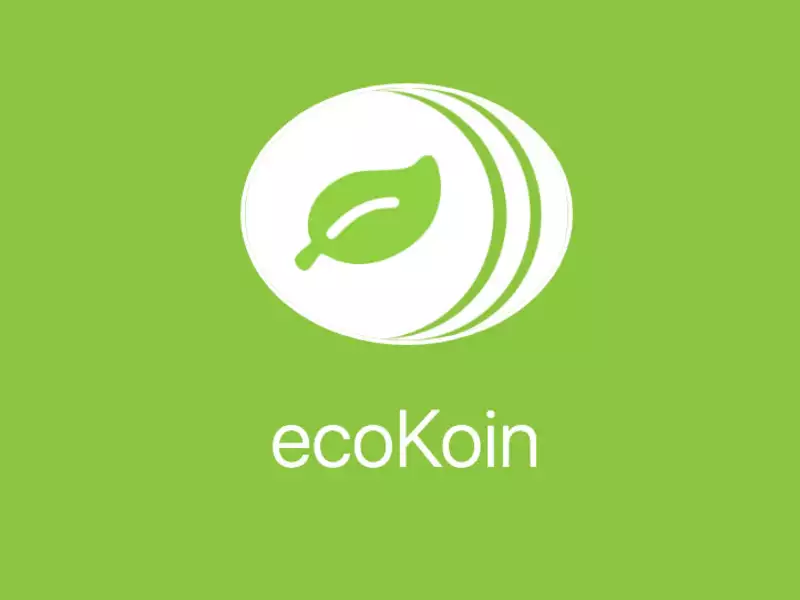 Using a behavior-tracking app she made, Rachel Gates '20 aims to reduce our use of disposable cups and change consumption habits.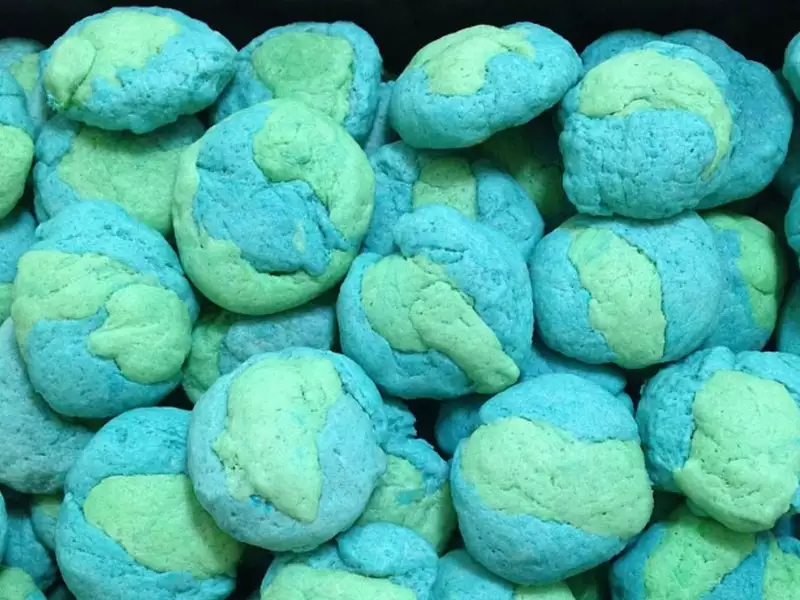 Get involved with Barnard EcoReps and take part in the club's environmental initiatives on and around campus.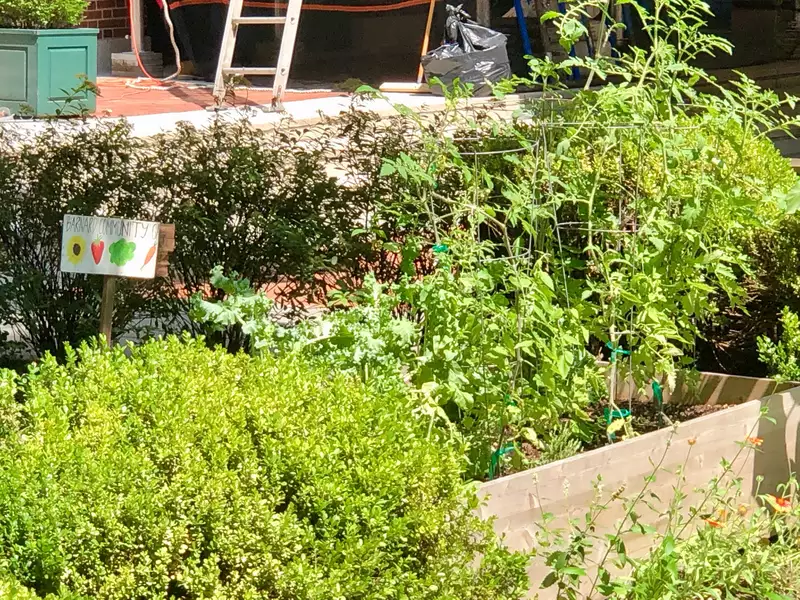 Dig, plant, grow, and connect at "Bargarden," a community garden on Barnard's Quad started by fellow students.
Greening the Neighborhood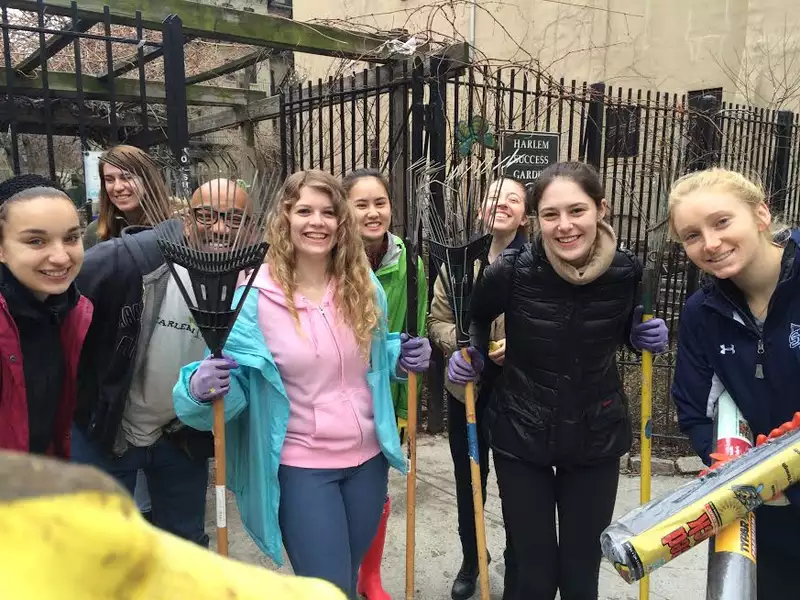 Join students who are mentoring New York City youth at a local nonprofit focused on food justice and health.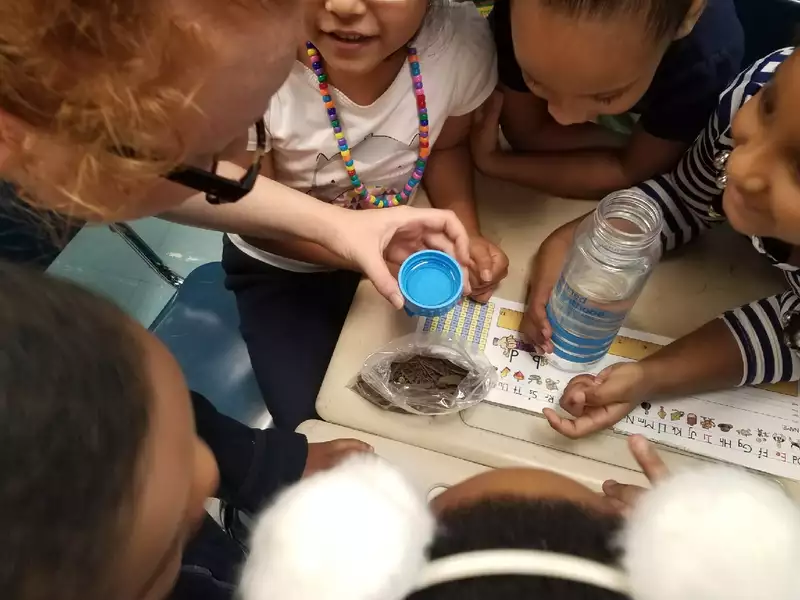 Inspire a love of the natural world by becoming one of Barnard's Sprout Up environmental science instructors in elementary schools.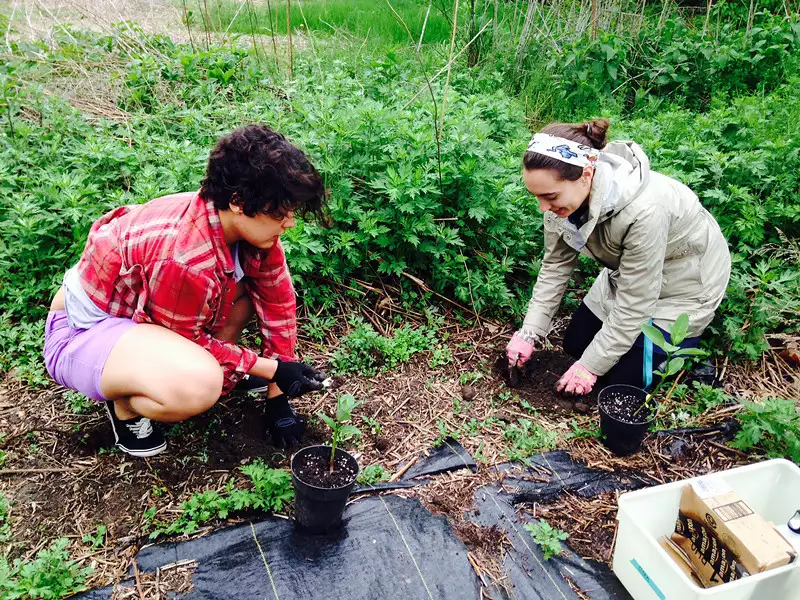 The Sustainability Initiative Consulting Board members research and assess campus sustainability and keep the College on track.
Be Greener
Across the street at Columbia University, you can get involved in even more climate action groups, including Green Umbrella, a network of environmental student groups on Columbia and Barnard campuses.