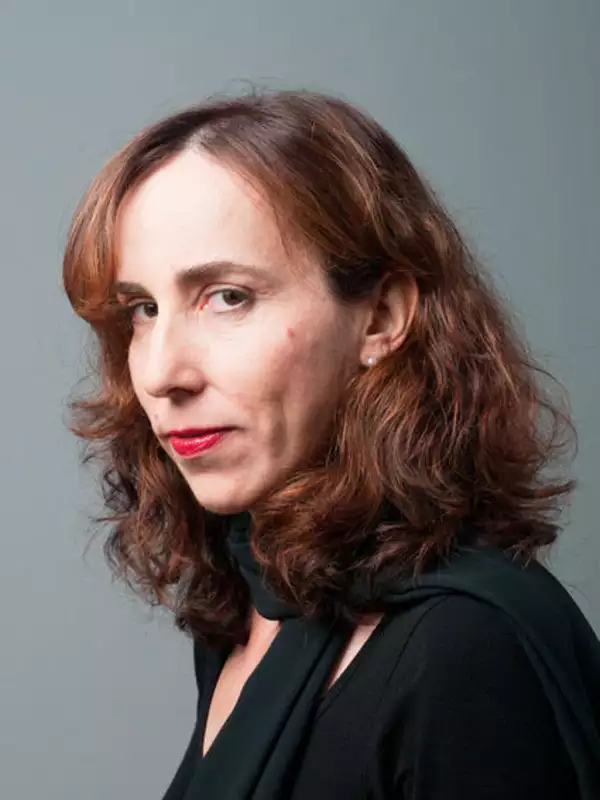 Elizabeth Bernstein
Professor of Women's Studies and Sociology
Department
Sociology, Women's, Gender and Sexuality Studies
Office
208 Barnard Hall - On Sabbatical Fall 2021
Contact
CV
Elizabeth Bernstein, Professor of Women's Studies and Sociology, joined the faculty of Barnard in September, 2002. Her teaching includes such courses as Gender and Power in Transnational Perspective; The Sociology of Gender; and The Sociology of Sexuality.
Professor Bernstein's research and teaching focus on the sociology of gender and sexuality; the sociology of law; and contemporary social theory. Her current research explores the convergence of feminist, neoliberal, and evangelical Christian interests in the shaping of contemporary U.S. policies around the traffic in women.
Her research and scholarship have been recognized by awards from the Institute for Advanced Study, the National Science Foundation, the Social Science Research Council, AAUW, the Mellon Foundation, and the American Sociological Association.
B.A., M.A., Ph.D., University of California, Berkeley
Sexuality and the state
Sexual commerce
Sociology of the body, sex, and gender
Ethnographic Methods
Gender, Justice, and Neoliberal Transformations. Guest editor of special issue of The Scholar and the Feminist Online, with Janet Jakobsen, Issue 11.1-11.2, Fall 2012/Spring 2013 http://sfonline.barnard.edu/gender-justice-and-neoliberal-transformations/).
"Carceral Politics as Gender Justice? The 'Traffic in Women' and Neoliberal Circuits of Crime, Sex, and Rights." Theory and Society (2012): 41:3, 33-259.
"Militarized Humanitarianism Meets Carceral Feminism: The Politics of Sex, Rights, and Freedom in Contemporary Anti-Trafficking Campaigns," Signs: Journal of Women in Culture and Society, special issue on Feminists Theorize International Political Economy, guest edited by Kate Bedford and Shirin Rai (2010): 36:1, 45-71.
"Sex, Secularism, and Religion in U.S. Politics," with Janet Jakobsen. Third World Quarterly (2010): 31:6, 1023-1039.
Sexual Commerce and the Global Flow of Bodies, Desires, and Social Policies. Guest editor of special issue of Sexuality Research and Social Policy (2008): 5:4.
Temporarily Yours: Intimacy, Authenticity, and the Commerce of Sex (University of Chicago Press, 2007).
Italian Translation, Temporaneamente Tua: intimità, autentitcità e commercio del sesso. (Odoya, 2009).
Nobert Elias Prize, Norbert Elias Foundation, Amsterdam, The Netherlands, 2009.
Distinguished Book Award, American Sociological Association, Sex and Gender section, 2009.
Distinguished Book Award, American Sociological Association, Sociology of Sexualities Section, 2008.
"Buying and Selling the 'Girlfriend Experience': The Social and Subjective Contours of Market Intimacy," in Mark Padilla and Richard Parker et. al., eds., Love and Globalization: Transformations of Intimacy in the Contemporary World. (Vanderbilt University Press, 2007): pp. 186-203.
"Sex Work for the Middle Classes." Sexualities, special issue on Cultural Studies of Commercial Sex, guest edited by Laura Agustin (2007): 10:4, 473-488.
Translated into French for Genre, sexualité & société, Fall 2009.
The Sexual Politics of the 'New Abolitionism.'" Differences: Journal of Feminist Cultural Studies, special issue on God and Country, guest edited by Elizabeth Castelli (2007): 18:3, 128-151.
Regulating Sex: The Politics of Intimacy and Identity, co-editor, with Laurie Schaffner (Routledge, 2005).
"The Meaning of the Purchase: Desire, Demand, and the Commerce of Sex." Ethnography Vol. 2, no. 3 (2001): 375-406.
Translated into French for Actes de la recherche en sciences sociales, numéro 194, 92-109, 2013.
Translated into Portuguese for Cadernos Pago Vol. 32, Fall 2008.
Translated into Swedish for Fronesis, Special Issue on The Left and Feminism, Fall 2007.