Campus Tours and Class Visits


"When I visited as a prospective student, I had a unique perspective because I came for a regular tour rather than any of the admitted students' events. Seeing Barnard in its natural habitat was what helped me decide to come! I got to witness so many students moving with drive, passion, and purpose through campus and the larger NYC community, and I knew I wanted to become one of them myself. Now, as a Barnard student, I know that it is the community on campus that has taught me the most —about myself, about the work I want to produce, about the world at large."  
— Alex Haddad '21
Stately historic buildings, beautiful landscaping, the cutting-edge, sustainably designed Milstein Center — see it all during your campus visit. Come for a campus tour and information session and plan to sit in on a class. In addition, take time to have a coffee in Liz's Cafe, spend time wandering our buildings, walk around Columbia's campus, or drop by our academic departments. Wherever you go, feel free to talk with students, faculty members, staff members, and coaches. They'll be happy to share their experiences and answer your questions.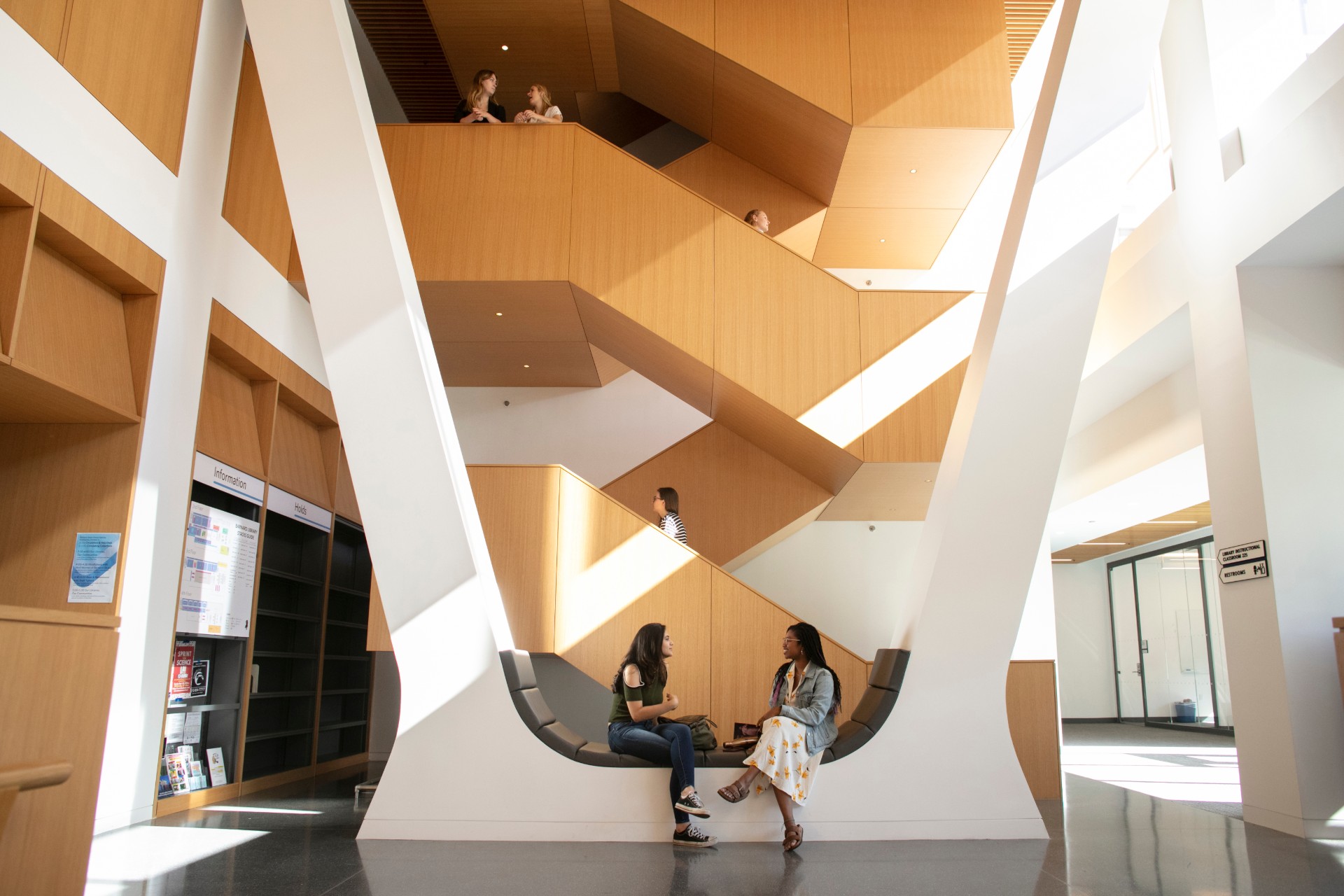 Campus Tours & Information Sessions
Our one-hour campus tours cover academics, extracurricular experiences, community, and residential living and are led by Barnard student admissions representatives. An information session focusing on the application process and financial aid immediately follows the tour, led by an admissions counselor.
Tours are offered Monday through Friday year-round, departing at 10:30 a.m. and 2:30 p.m.
Tours depart from the Visitor Center in Sulzberger Annex 
Information sessions are offered at 11:30 a.m. and 3:30 p.m. in Milbank Hall.
During the months of September, October, March, and April, tours are also offered at 12:30 p.m. but are not followed by an information session.
Physically accessible tours are available for anyone with mobility restrictions, just ask your tour guide and they will modify the tour! 
If you are unable to visit during our scheduled tour times, feel free to drop by our Visitor Center (Mon-Fri, 9 a.m.-5 p.m.) to pick up a copy of our Self-Guided Tour Book. 
If you would like to bring a large group to campus as part of a school or other organization, please complete our Group Tour Request Form.
Class Visits 
The vitality of intellectual life at Barnard is best sampled in the classroom, where small groups of students freely engage with professors. Registration for class visits is required. Available classes are posted shortly after the shopping period at the beginning of each semester has ended, typically three weeks into the semester. Please note: The majority of our classes do not meet on Fridays. 
If you are interested in attending a Theatre class, please contact the department at theatre@barnard.edu. 
If you are interested in participating or observing a Dance class, please view the department website for more information. 
Interviews