Barnard College Information Technology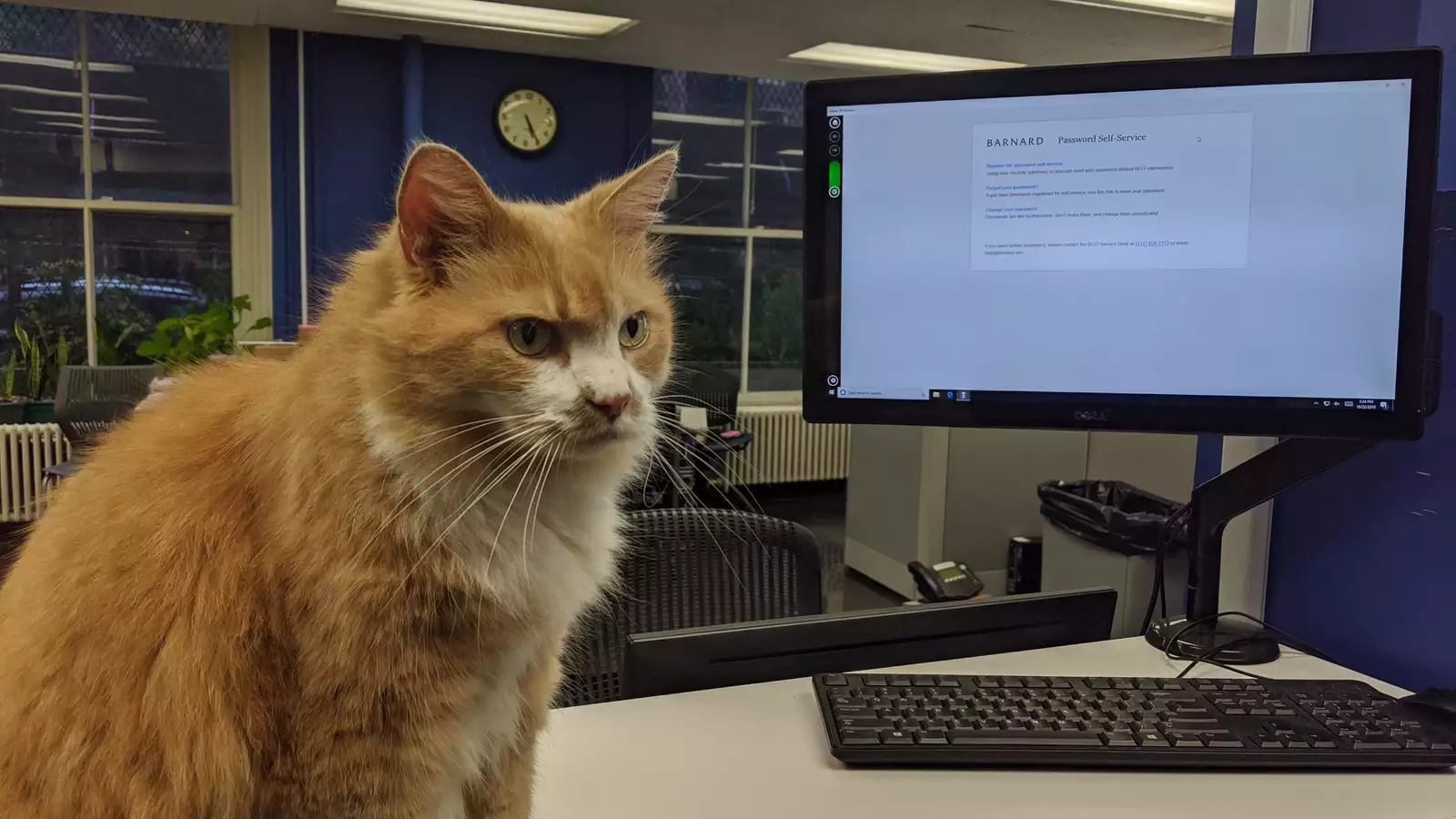 BCIT: Your gateway for IT services
BCIT's Mission
The mission of Barnard College Information Technology (BCIT) is to provide technological resources and support in order to:
Enrich the learning environment for students,
Facilitate instructional and research endeavors by faculty, and
Increase the efficiency of administrative processes.
 To fulfill this mission, BCIT strives to:
Provide technology leadership to advance the strategic vision of the College.
Promote and develop partnerships to empower campus-wide use of technologies that will enrich the academic. environment and streamline administrative processes
Maintain a stable, accessible technological environment that supports innovation and exploration.
Supply a secure, scalable, robust network that facilitates digital communications and access to data and resources.
Make precise and comprehensive data available on demand to authorized faculty, staff, and students and encourage the utilization of these resources.
About BCIT
The BCIT Leadership Team includes the Executive Director for IT and the Directors of the functional groups below, responsible for the day-to-day operations and management of BCIT. Their work includes evaluating, selecting, prioritizing work and strategic planning.
The Project Management Office (PMO) supports the full lifecycle of IT projects run by BCIT, from initial request to completion, for complex projects that can benefit from having a professional project manager.
 The IT Infrastructure team manages and optimizes all Barnard College systems and networks including Internet access, wired and wireless networks, phone systems, all servers and disk storage, etc. The staff install and maintain our hardware, software, networks and services so that they are accessible, stable, secure, scalable, and responsive to change.
User Services is the primary interface between BCIT and the community.  It encompasses two groups: the BCIT Service Desk, for faculty & staff support, and Student Computing, for student support. The Service Desk team manages the desktop environment, software, and architecture for all campus computers, as well as performing triage for system, network, and application issues.
Information Security is charged with protecting the confidentiality, integrity, and availability of systems and data; and provides leadership in creating and modifying policy, procedures, standards, tools, and training to continually improve information security at the college
Enterprise Applications (EA) supports the College's key enterprise systems in addition to dozens of other complementary applications and utilities. The primary focus of EA is to design, develop and support secure and repeatable data exchanges between a wide variety of applications, to implement new products or software features, and to troubleshoot existing enterprise applications affecting end-user functionality.
The Workday Team is a new group, allied with but not truly of BCIT, which is responsible for managing, maintaining, and curating Barnard's Workday application in close collaboration with the functional departments that depend on that system (Finance, Human Resources, Provost's Office, and Beyond Barnard).  
Getting IT Help
All members of the Barnard community can get help, request services, and find answers to questions at the BCIT Service Portal (login required).  You can also see updates (or add updates to) your existing tickets from the Service Portal.
If you don't have access to your Barnard account, contact BCIT by phone at (212) 854-7172 (extension 4-7172 from a campus phone), or visit Milbank 11.  Faculty & staff support is available 9am-5pm, Monday-Friday; students should check semesterly-changing hours via Student Computing Services.
IT Policy Library
Anyone using Barnard IT services, whether a member of the Barnard community or a visitor, guest, or vendor, must comply with all applicable computing & IT policies.