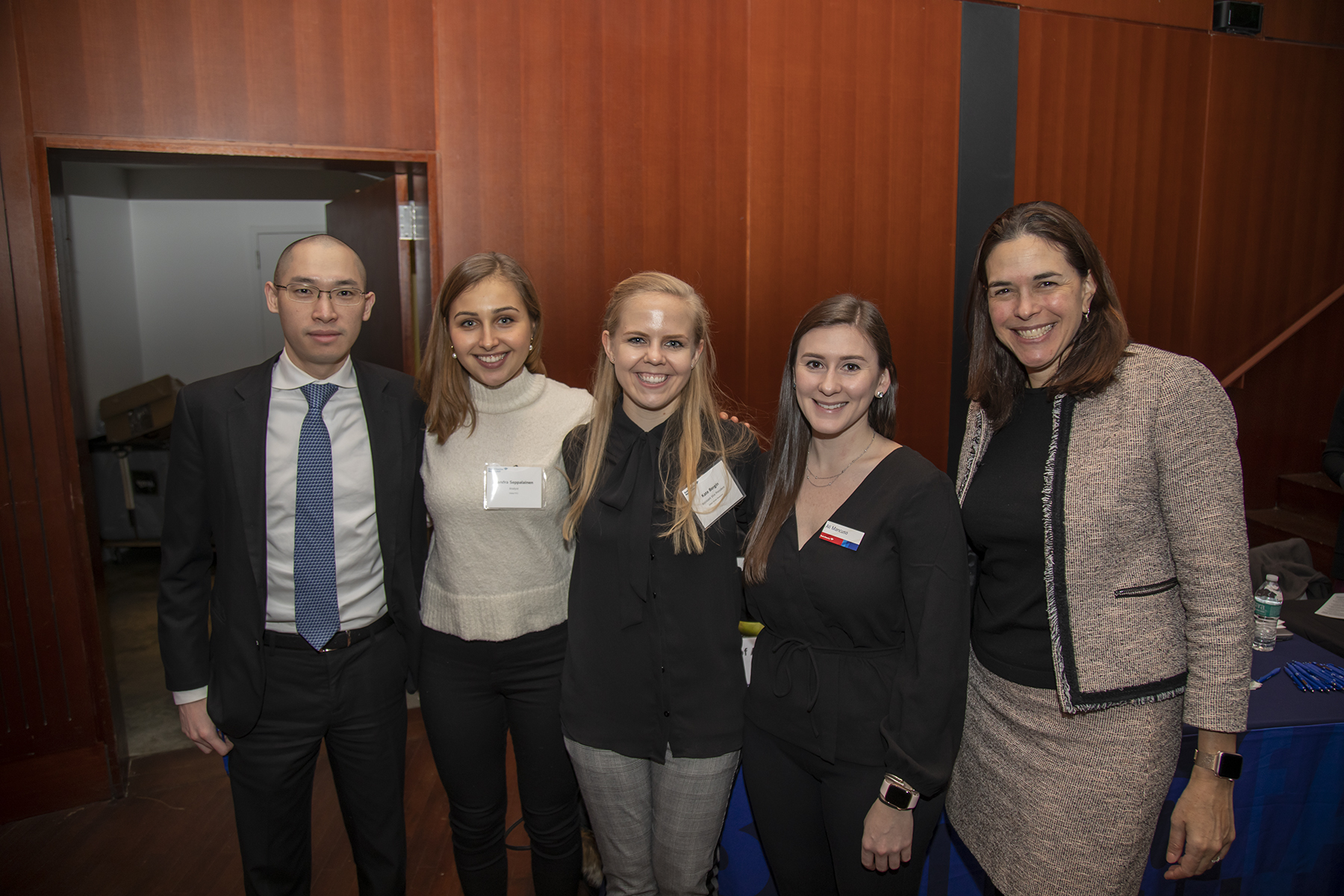 Beyond Barnard works with a range of organizations across industries, not only to provide access to job candidates, but also to connect employers and institutions with one another. Faculty, staff, alumnae, and others at Barnard bring a wealth of expert knowledge on topics like diversity, equity, and inclusion; social mobility; gender equity; retention and advancement of employees; and hiring trends within higher education. Beginning in 2022, Beyond Barnard is excited to build on options for organizations to benefit from a partnership with the College. General details are included below.
Questions about Partnerships with Beyond Barnard can be sent to beyondbarnard@barnard.edu.
Beyond Barnard has been fortunate to have the support of a range of Partners since its creation in 2018.
Bank of America: Founding Flagship Sponsor (2018-Present)
BNP Paribas: Lead Partner (supporting cohorts of students each year to attend the Grace Hopper Celebration on full scholarship) (2019-Present)
JP Morgan Chase & Co. Women on the Move: Partner (2019-Present)
Adams Street: Partner (2022-Present)
Bridgewater Associates: Partner, New Pathways Bridgewater Scholars Program (2021-Present)
Laidlaw Foundation: Partner, Laidlaw Undergraduate Research and Leadership Program
Peak6: Partner (2022-Present)
Opportunities Fairs Premium Partners Have Included:
Activision
AllianceBernstein
AlphaSights
Amazon
AppNexus/Xandr
Brown Brothers Harriman
Capco
Centerview Partners
Goldman Sachs
HSBC
Mastercard
Peace Corps
Prudential
Revelio Labs
Teach For America
Moody's Corporation
MUFG
UBS
Veeva Systems
Virtu Financial
Sponsorship of our twice-yearly Opportunities Fairs, internship programs, Barnard Connect, and other initiatives used across the student body.
Participation in Industries in Focus series: semester-long program series that introduce students to a range of industries (Finance, Consulting, Tech, Law, Nonprofits, etc.).
Presentations by faculty, alumnae, and College leadership delivered at your organization on a topic of your choice (examples can include: recruiting first generation college students; developing effective mentoring networks; DEI initiatives that advance equity in recruiting and retention; and more). Our team will work with Partners to develop a presentation strategy that aligns for each organization's needs.
Custom case contests, hackathons, site visits, and other events planned by Beyond Barnard to generate energy for your organization on campus.
Features on Instagram and other Beyond Barnard social media platforms to highlight your organization.