Intro to Prehealth Support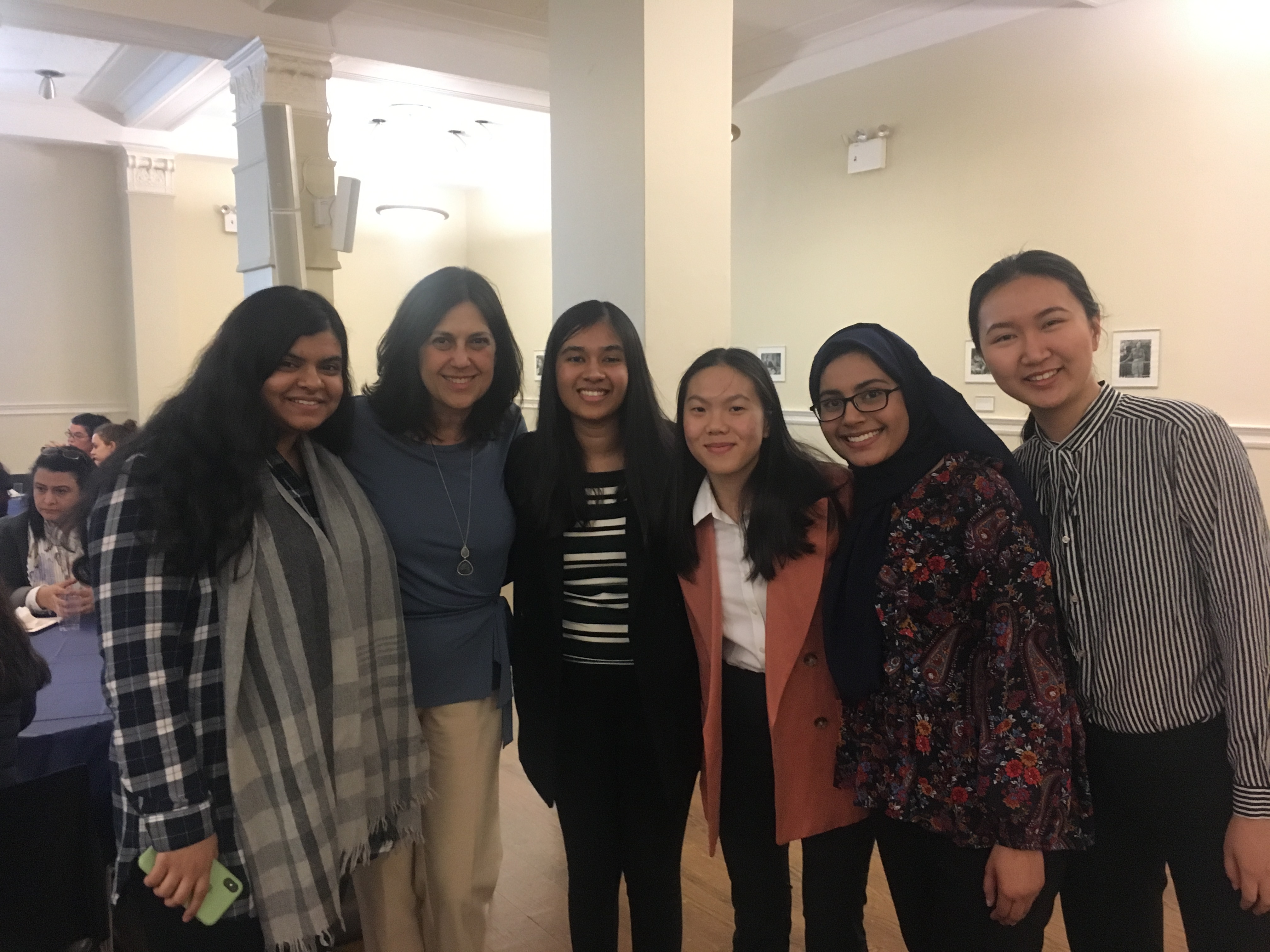 Health professions advising at Beyond Barnard supports students and alumnae as they explore and pursue careers in the health professions. We conduct individual and group advising, sponsor events and programs, and provide support for applications to professional schools. Our team works with students and alumnae interested in a wide range of professions, including, but not limited to, medicine, nursing, dentistry, veterinary medicine, optometry, physician's assistant, and physical therapy.
To get started, students and alumnae can log in to Handshake and explore pre-health information sessions, advising, and other resources.
Exploration
Whether you're new to Barnard or have already graduated, a key component of preparing for a career in health care is exploration. We encourage students to explore their professional interests broadly, and Beyond Barnard's advising staff is here to help as you decide on the path that is right for you. If you're interested in the health professions but not yet sure about a specific career path, check out explorehealthcareers.org, a free, interactive careers website designed to provide accessible, centralized information about a wide range of professions. Questions? Contact beyondbarnard@barnard.edu.
Info Sessions & Advising
Your first meeting with a prehealth advisor at Barnard will be during a Prehealth Overview Session. These one-hour sessions are intended to help you learn about what it means to be a prehealth student at Barnard. We'll discuss:
Academic preparation

Developing your portfolio of experiences

Letters of recommendation

Barnard's Committee Letter of Evaluation

Advising resources at Beyond Barnard and more
We'll also leave plenty of time for questions! Prehealth Overview sessions are held regularly during fall and spring semesters. Dates and times vary to accommodate as many schedules as possible, so we ask that you attend an Overview prior to scheduling an individual appointment. Overview sessions always meet at Beyond Barnard (Elliott Hall, 2nd floor), and anyone with an interest in health professions is welcome to join. Current students can register for Overview sessions by logging into Handshake. Questions? Email beyondbarnard@barnard.edu.
After you've attended a Prehealth Overview Session, you are welcome to schedule an individual advising appointment with a health professions advisor. Individual appointment blocks are 30 minutes in length, and you are encouraged to bring any specific questions you may have to discuss with your advisor. In an individual advising session, you can discuss things like: choosing courses, identifying research and clinical experiences, application readiness, the application process, and more.
You can meet with an advisor at any stage of your preparation, from beginning to explore health careers through your applications to professional programs and beyond. Appointments are available to current students and alumnae, and can be scheduled via Handshake. Questions? Email beyondbarnard@barnard.edu.