Summer Colloquium 2020 Programming
During Summer 2020 Beyond Barnard worked in collaboration with staff, faculty, alumnae, students, and employers to provide programs and event on a range of themes. Summer Colloquium represented an effort to provide supportive resources to students, alumnae, and Barnard's most recent graduates—the Class of 2020—regardless of their professional and intellectual ambitions.
The vast majority of Summer Colloquium programs are now available on Beyond Barnard's YouTube Channel.
Summer Colloquium was divided into two sessions. 
Anchor Programs: Occasions for the Entire Barnard Community to come together
Session One: June 15-July 17
Session Two: July 20-August 21
Multi-Session: Programming that extends over the entire summer
Beyond Barnard's intention with Summer Colloquium was to foster (a) opportunities to learn tangible professional skills and explore multiple paths; (b) networking connections with alumnae, faculty, staff, and peers; and (c) virtual experiences that could be added to one's resume and that could help attendees track their development during summer 2020.
Some programs were conceived as week-long minicamps; others were divided over multiple weeks. All programs were remote.
Read about previous programs below! Questions? Send an email to beyondbarnard@barnard.edu.
Anchor Programs
With internships cancelled and a challenging job market, many students and alumnae are seeking new opportunities and directions. How can you make the most of a summer in which your plans may have been interrupted? A panel of Beyond Barnard staff members will provide advice and insights on how to develop projects for the summer, perspective on internship opportunities and part-time jobs, recommendations about how to build meaningful connections with alumnae and others, and some ideas about how to gain and refine important skills. We will save ample time for questions and the session will be recorded.
Register here: August 20, 5-6:15PM
Join us for a concluding summer event. We'll gather again at the end of the summer to discuss challenges, successes, and next steps, as the summer winds down. Featuring a distinguished alumnae panel, including:
Margaret Morton: Director of Creativity and Expression at the Ford Foundation
Jennifer Risi: Founder and President of The Sway Effect
Keena McDonald: Executive Director, High Performance Computing/Grid at Morgan Stanley
Marina Metalios: Director at Urban Homesteading Assistance Board
Session One (June 15-July 17)
Session Two (July 20-August 21)
Programs Designed for Alumnae
Register here for this 8-week series. Events will happen weekly, beginning on 6/23 and ending 8/11. All sessions will run from 6-7:30PM Eastern.
Get clear on what's in store for you in your next professional chapter! Professional development coach Karyn Taeyaerts (P'21) will lead this 8-week series for you to have dedicated time, focus and structure for your career exploration. Through exercises and discussion with a small cohort of alumnae, you'll craft a vision of what you want, who you are, and what's important to you. This clarity is the building block for your next move, as you can then align your vision with opportunities. By the end of the series, you'll develop best first steps as well as a broader action plan.
There is a $25 fee for the series, toward the cost of completing the DiSC behavioral assessment. Payment instructions will be sent to you upon registration.
Space is limited; if registration is full please email beyondbarnard@barnard.edu to be added to the wait list.
About our Facilitator, Karin Taeyaerts (P'21)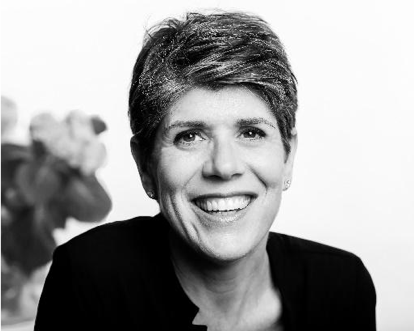 Karyn is passionate about raising the level of joy and success in the workplace. She offers professional development coaching services and experiences designed to help great people shift to even greater. She works with business owners, entrepreneurs and individuals through one-to-one coaching, group engagements and unique international experiences.
Her own professional journey has range and variety, meaning she has happily worn a lot of hats in a lot of different settings, industries, and geographies. Big company politics and small start-up growing pains are all familiar territory, and has held roles in senior management, as well as being her own boss.
She holds a M.H.A. from the University of Minnesota, a B.A from the University of Pennsylvania, and is credentialed in both HR (SPHR and SHRM-SCP) and coaching (CPC)
Beyond Barnard provides lifelong support for alumnae, and alumnae support begins with the first summer after graduation. The Class of 2020 has graduated into an enormously complex economic and political climate, and Mission:JOB accountability groups serve as a means of keeping you connected and progressing as you discern your first steps after graduation. Facilitated by Beyond Barnard advisors, Mission:JOB groups are small-group forums for sharing stories, successes, and challenges. As you navigate the challenges of the first summer after graduation, we're all in this together with you!
How can you plan and execute an effective job search or career shift during the difficult job market caused by the COVID-19 crisis? Whether you are currently looking for a new position, or thinking about future steps, Beyond Barnard has advice and best practices for these challenging times. From revising your resume, to strengthening your network, to negotiating your salary, get up to date steps on making a change that works for you.
Session 1
Session 2