Meet the Staff: Danielle Schiestle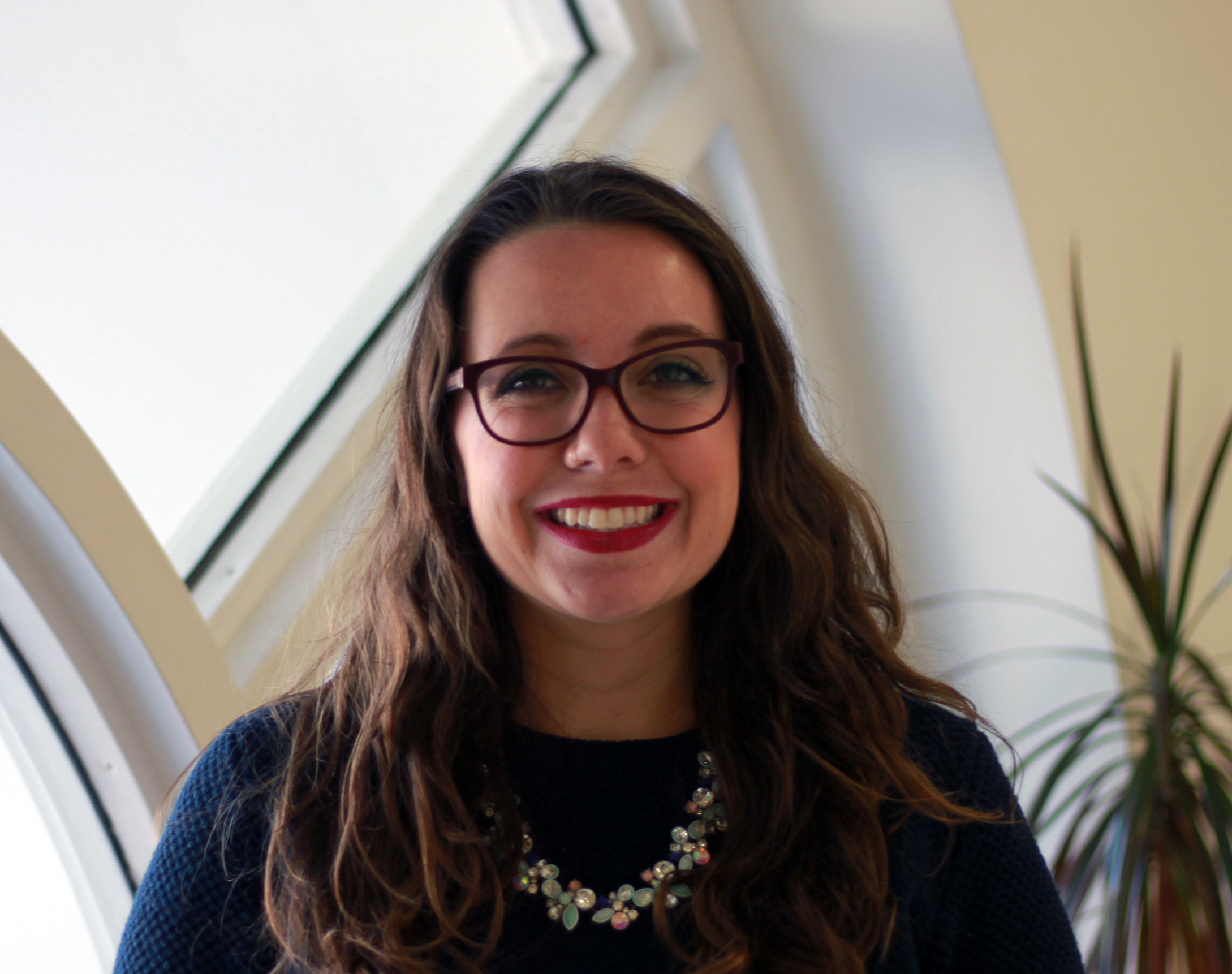 Biography
A proud Wisconsinite, Danielle graduated from Marquette University in 2016 with a BS in Biomedical Sciences and a minor in Spanish for the Health Professions. She was such an involved student that she was called "Buddy the Elf: College Edition" on more than one occasion! After college Danielle did a year of post-graduate service with the Jesuit Volunteer Corps as a social worker in Washington, D.C where she lived in community with other volunteers. She missed being on a college campus, and found herself moving to Vermont to become an Admission Counselor at Saint Michael's College. After spending four years at St. Mike's, she decided to move to New York City and joined the Barnard Admissions team as a Senior Admissions Officer. In the office, Danielle oversees the Barnard Alumnae Admissions Representatives (BAAR) program.
Danielle uses she/her/hers pronouns.
Reading Territories
International:  Canada (excluding British Columbia)
Domestic:  Illinois, Maryland, Michigan, New York (Brooklyn), Vermont, Virginia (Northern - Arlington and Fairfax Counties), Washington, D.C.
Fun Facts
Why did you choose to work at Barnard?
As an avid feminist, I was drawn to Barnard's mission driven work to empower women and address issues of gender in their full complexity. I am so excited to recruit future generations of Barnard women who will join our activist community and go on to change the world!
What is your favorite book?
I am a HUGE reader! I can often be found lost in one of the many books I'm currently reading on the subway, in a park, or sitting on my fire escape. One of my all time favorite books is A Tree Grows in Brooklyn by Betty Smith. Fun fact - my neighborhood branch of the Brooklyn Public Library is the library visited by Francie in the book!
What is your favorite thing to do in NYC?
I love walking around neighborhoods, looking at street art, and discovering local gems! There's so much to see and do in this city - the opportunities are truly endless.
What is your favorite place on campus?
You might have already guessed this, but as a self proclaimed book nerd I absolutely have to go with the library at The Milstein Center!
What is a random fun fact about yourself?
I love to cook and bake - but am a bit of an experimental cook and tend to deviate from recipes! I can often be found dancing around my kitchen with a podcast or audiobook playing.