The Lida Orzeck '68 Poster Session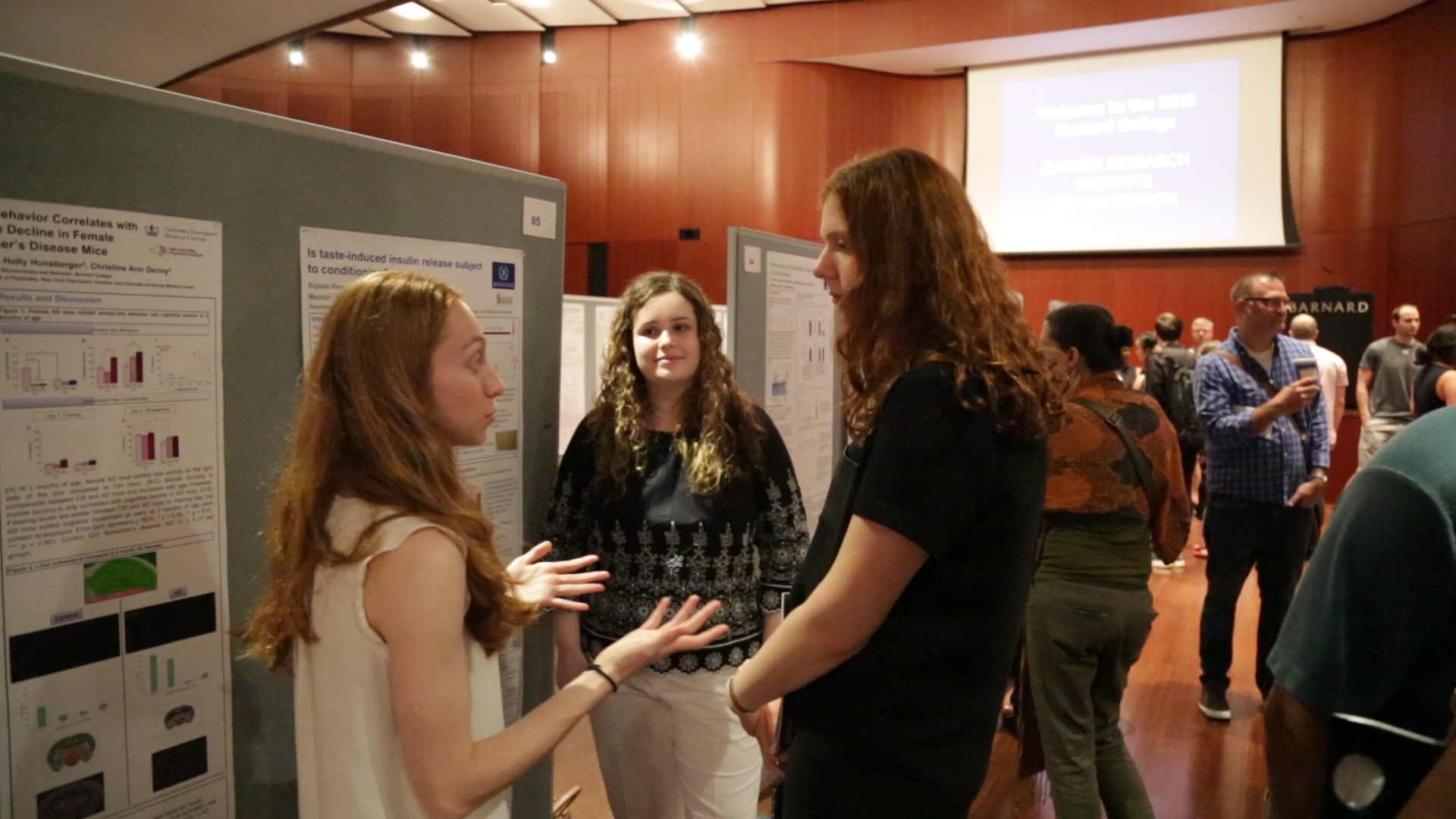 To access the virtual 2021 Lida Orzeck '68 SRI Poster Session, please visit this page.
At the Summer Research Institute's capstone event, the Lida Orzeck '68 Poster Session, students present their final research. As of 2019, it is supported by the generosity of alumna Lida Orzeck '68. The event is open to members of the Barnard community and participants in SRI, including faculty, students, staff, parents, alumnae, and other SRI guests. (Family are encouraged to attend!)
Held each year in the Diana Center's Event Oval, the Poster Session hosts almost 200 students who present their final research and receive feedback from faculty advisors who have been mentoring them throughout the summer. The public is also welcome to attend in support of one of New York City's largest gatherings dedicated to young women scientists. Questions can be sent to sri@barnard.edu.
Previous Poster Sessions