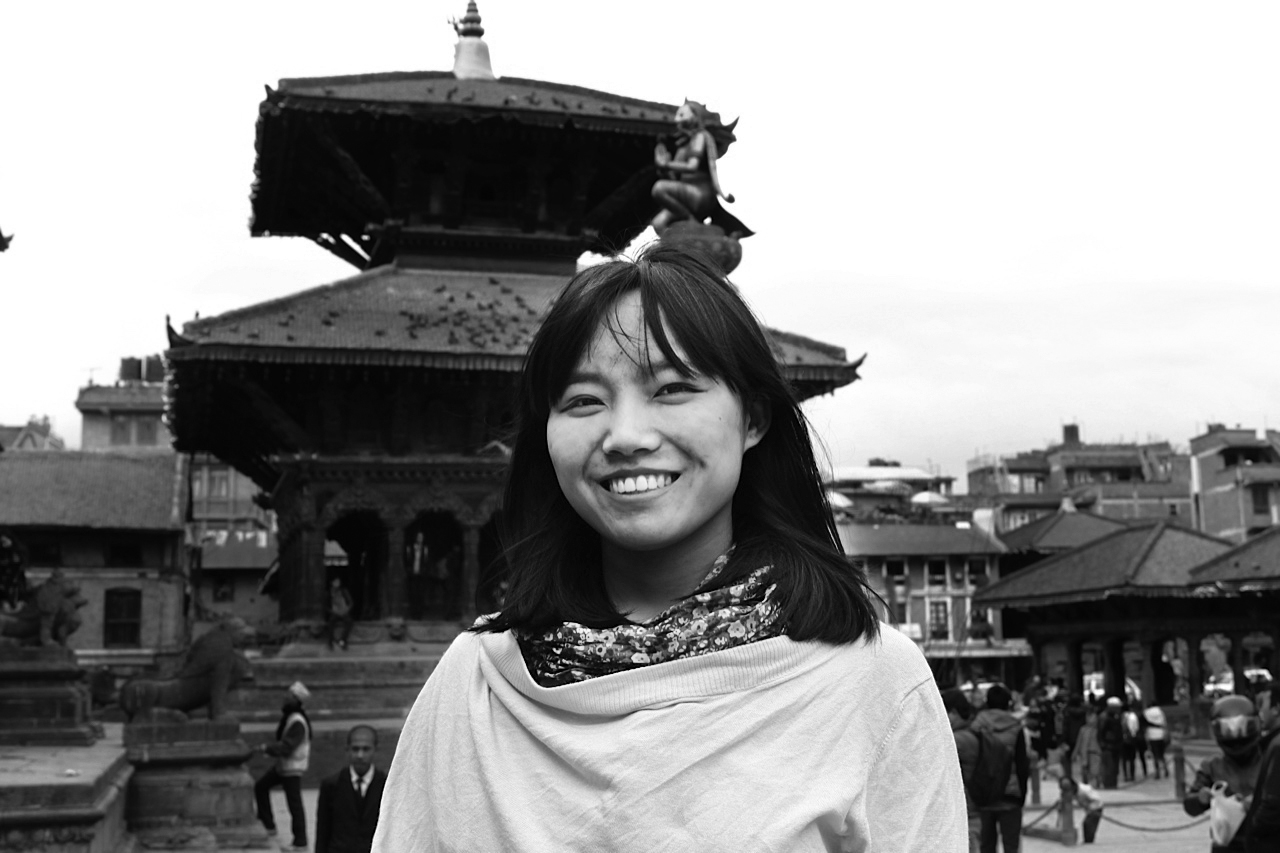 Tsechu Dolma '14 lived in Nepal until she was 10, when her parents, who were Tibetan refugees, sought asylum for their family in the United States. Dolma returned to her hometown as a teenager and found a community plagued with youth outmigration, poor water access, and ethnic marginalization. So she founded the nonprofit Mountain Resiliency Project.
"Climate change and globalization made living in the high Himalayas increasingly difficult, so I wanted to try and reverse these trends using a grassroots approach to foster local ownership, inclusion, and capacity," she says.
The organization, which Dolma created with other Tibetan and Nepali youth, has employed local workers to rebuild 207 homes to fortify them against earthquakes and launched the first Tibetan Young Women Leaders Fellowship in Nepal, which helps young women with economic empowerment and opportunities for community leadership. "Climate change exacerbates developmental disparities for women and therefore required a gender-sensitive strategy," Dolma says.
At Barnard, Dolma led service trips to Nepal. After graduating, she earned a master's degree at Columbia's School of International and Public Affairs and returned to Nepal with funds from Columbia and the Rubin Foundation to study the outcomes of past development projects. The research inspired her to build a locally sourced greenhouse in a school as a model for how rural residents can withstand climate shifts. Dolma has received funding from the U.S. State Department and the United Nations to expand her projects.
Dolma landed on Forbes's 2017 "30 Under 30" list for her entrepreneurship, and she received a 2017–2018 Fulbright Public Policy Fellowship to Timor-Leste, as a cultural ambassador, to enhance mutual understanding between Americans and the Timorese people. "It's still very rare to have female entrepreneurs and leaders in our field of work," Dolma says. "But as Mountain Resiliency grows to other countries in the region, I look forward to learning with the upcoming batch of South Asian women leaders."