The summer months are always a quietly exciting time, offering an opportunity to at once reflect on the most recent year and to think and plan for what is to come. The 2021-2022 academic year has been a particularly special and memorable one for the College. We launched the Barnard Year of Science, the campus-wide celebration of all things STEM that encompassed storytelling, events, panel conversations, social media campaigns, and more. We discussed everything from astronomy to environmental issues, we created a space for thought leaders to come together and exchange ideas, and we showed how interconnected and interdisciplinary STEM truly is and continues to be. 
We've also made great strides in our goal toward raising money for the renovation and expansion of Altschul Hall, home to the College's principal science facilities, thanks to the extraordinary $55 million gift from Diana T. Vagelos '55 and Dr. P. Roy Vagelos. The building, fittingly, is now called the Roy and Diana Vagelos Science Center. We've also been fortunate to receive $36 million for programming from over 100 impactful donors. To date, the College has put more than $226 million toward the $250 million renovation. 
But we didn't stop there. Over the course of the past year, we've bolstered our health and wellness initiatives through the programming and resources made available by the Francine A. LeFrak Foundation Center for Well-Being and under the leadership of Dr. Marina Catallozzi, our Vice President of Health and Wellness and Chief Health Officer. And with guidance of Jennifer Rosales, our new Vice President for Inclusion and Engaged Learning and Chief Diversity Officer, we are working hard toward fostering a more inclusive and diverse community and learning environment. And after two-plus years of the pandemic, it has been such a thrill to resume Barnard's time-honored traditions and gatherings, from our in-person Convocation to our Commencement celebration. 
I recently shared the news that I will be stepping down in 2023 to take on the presidency of Dartmouth. From the moment I arrived on campus more than five years ago, I have been invigorated and inspired by Barnard's extraordinary contributions to the world. The learning and teaching that happens in our classrooms and labs every single day have a profound and lasting impact that extends far beyond our gates. I have such deep appreciation for all that we've achieved, especially in these difficult and uncertain times, and I know we will continue doing this invaluable work and making a difference. Together with our Trustees and the entire leadership team, I'm committed to a transition that supports our community and welcomes the next president of Barnard.  
In this final stretch of summer, I hope you have been able to recharge and spend time with friends and family. I want to say thank you to our community for all your hard work and dedication. Barnard is a stronger institution as a result. I look forward to welcoming the Class of 2026 and to the year ahead and all that it has in store for us. 
President Beilock's 2021-2022 Highlights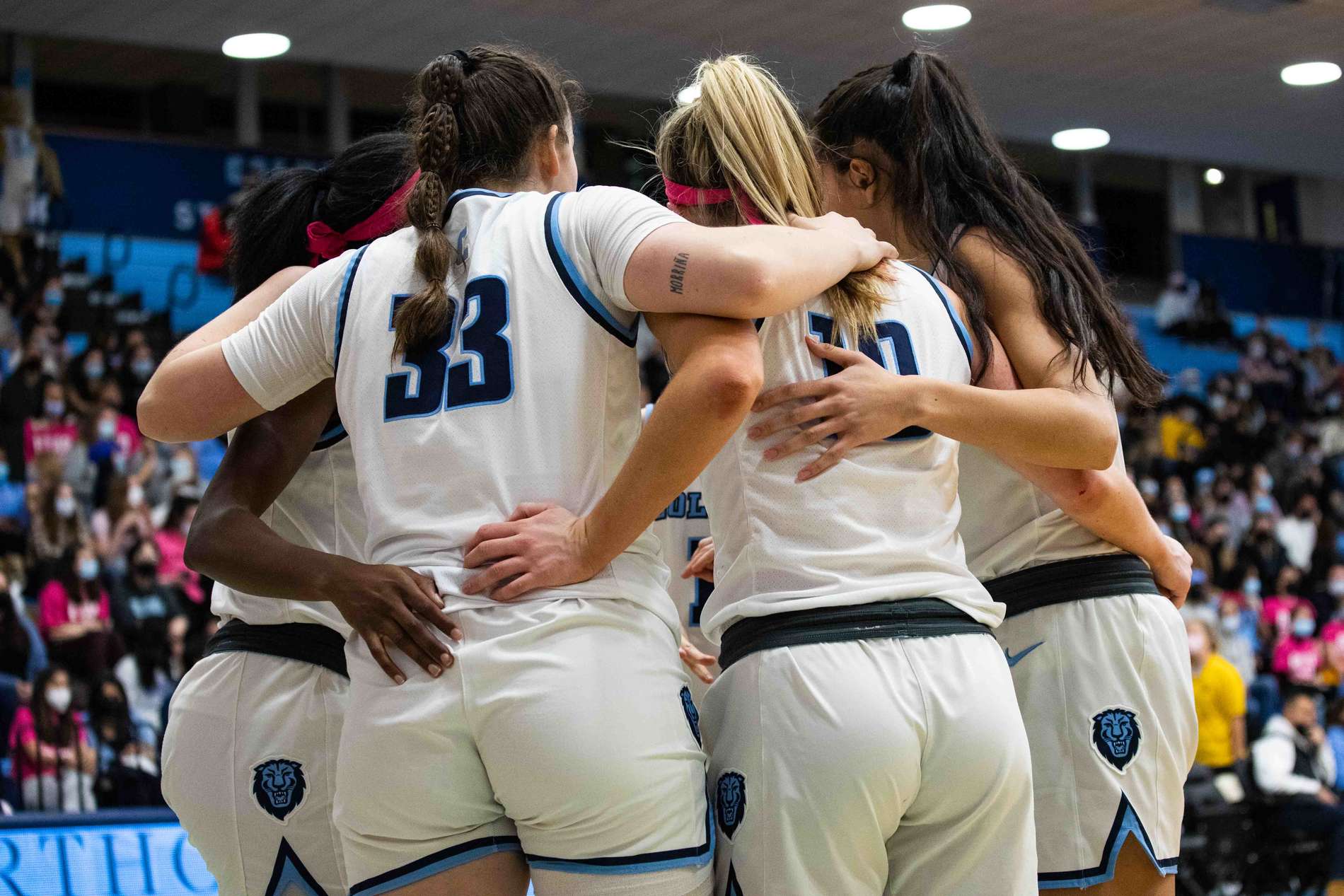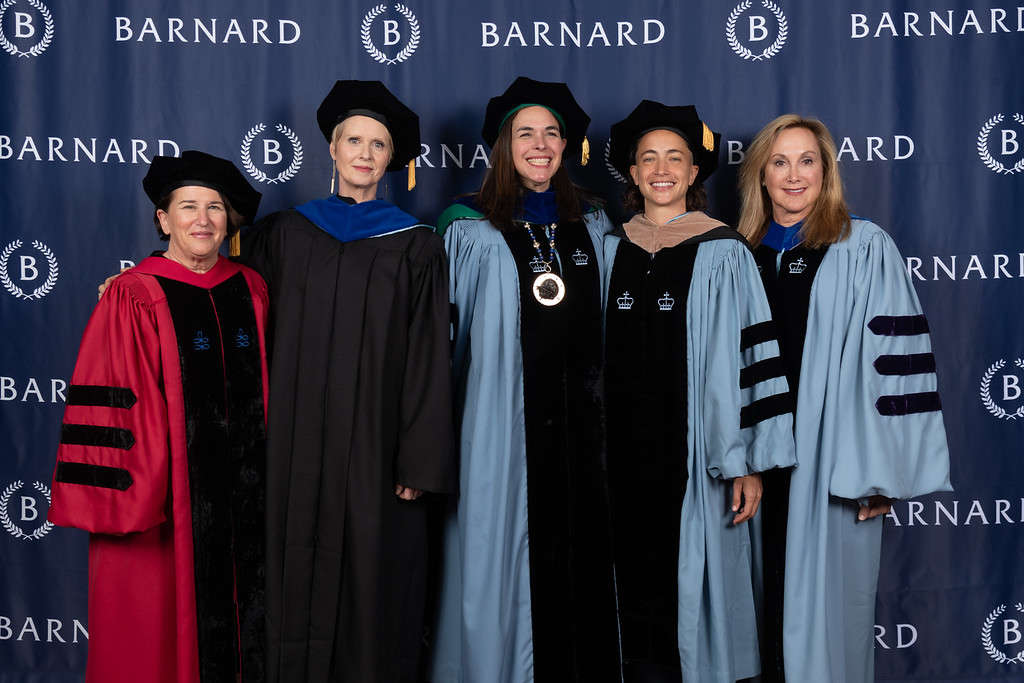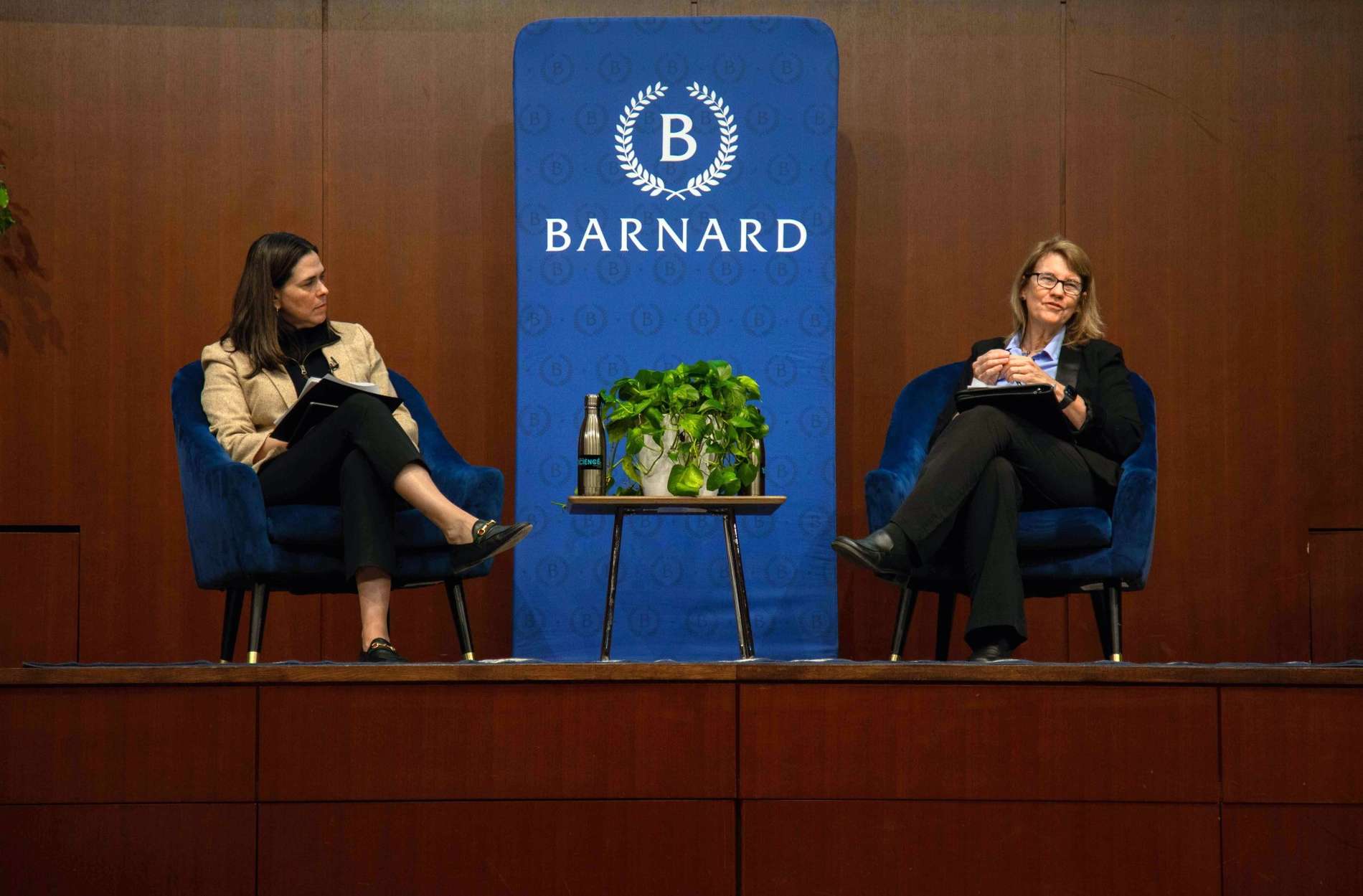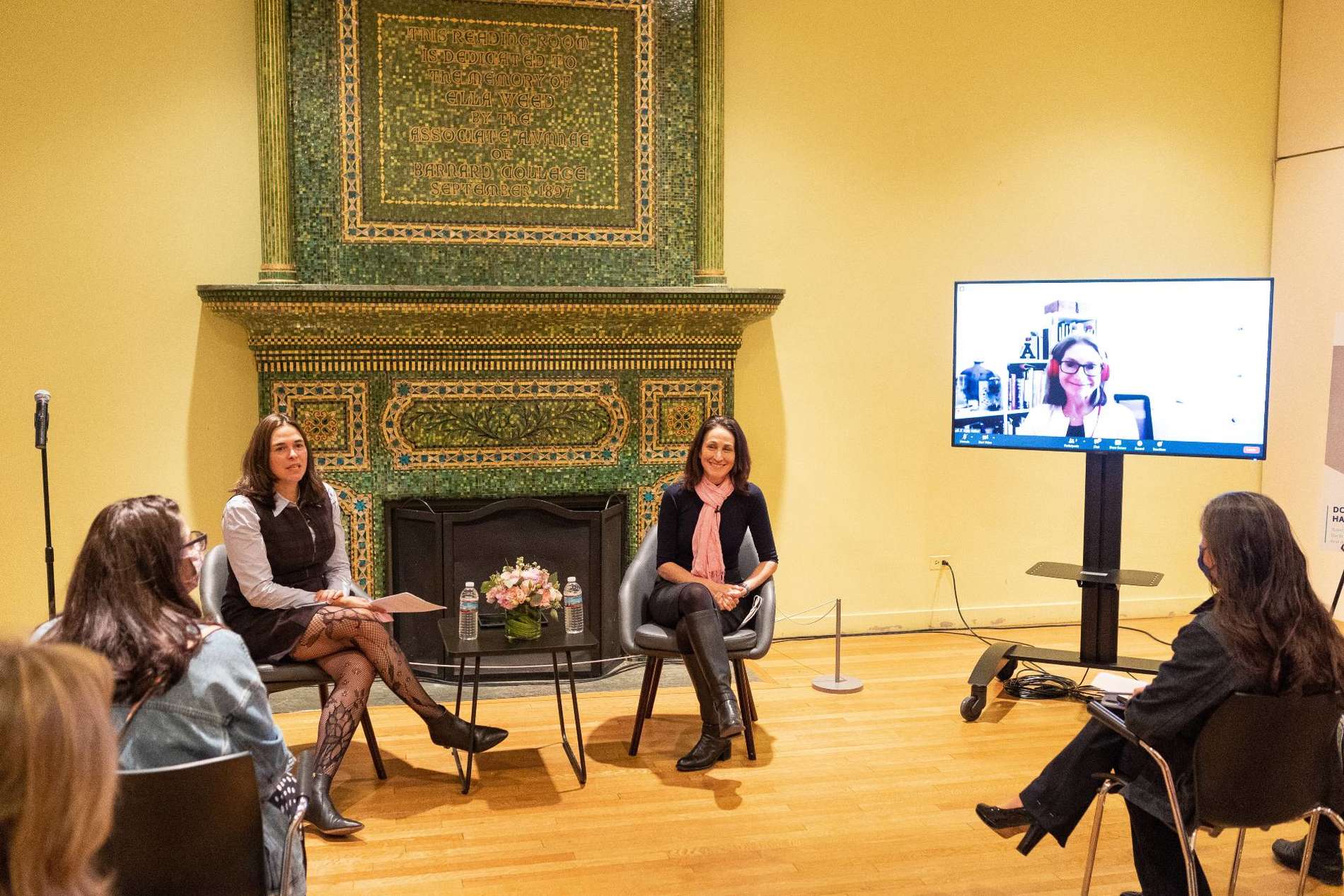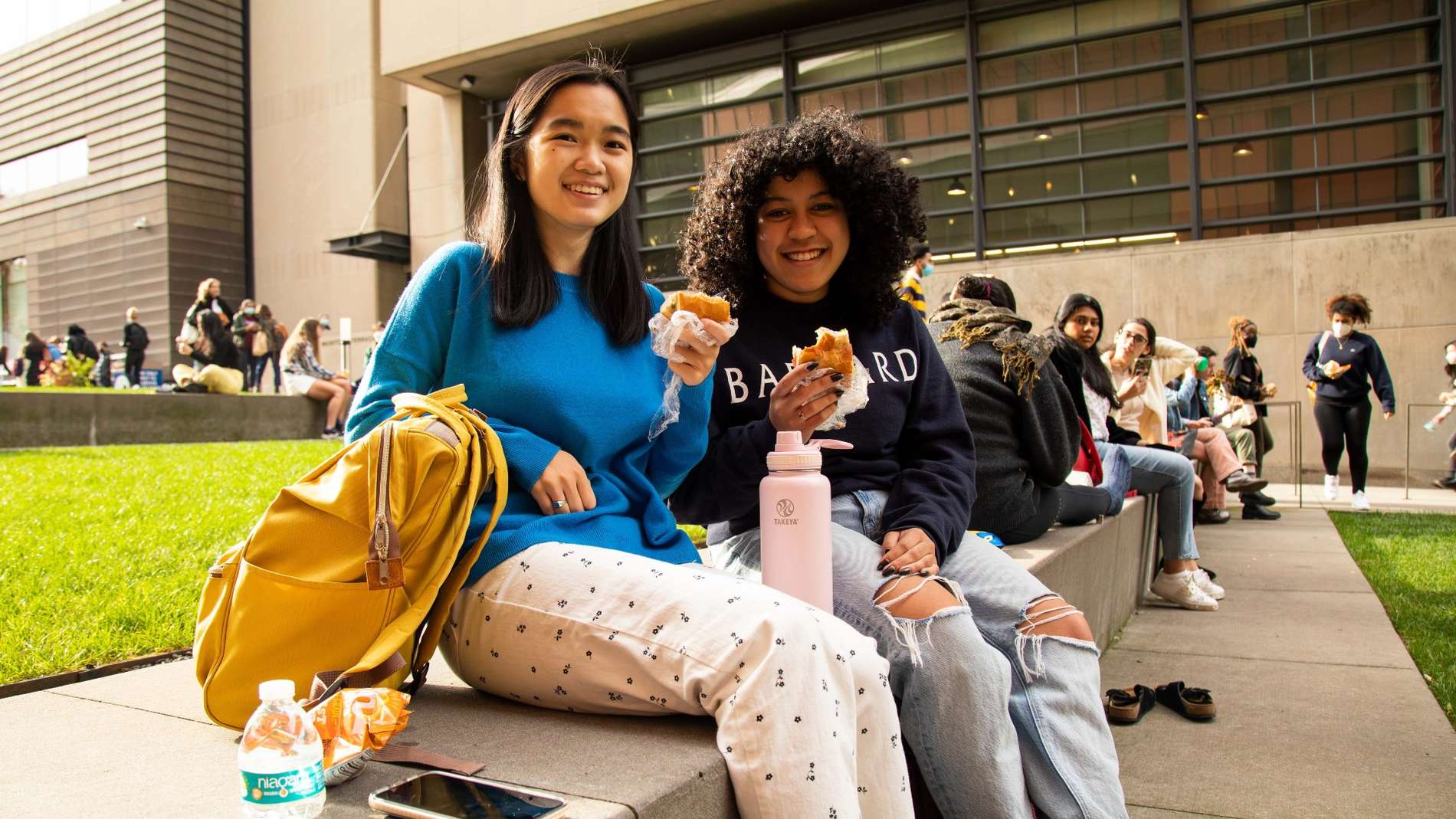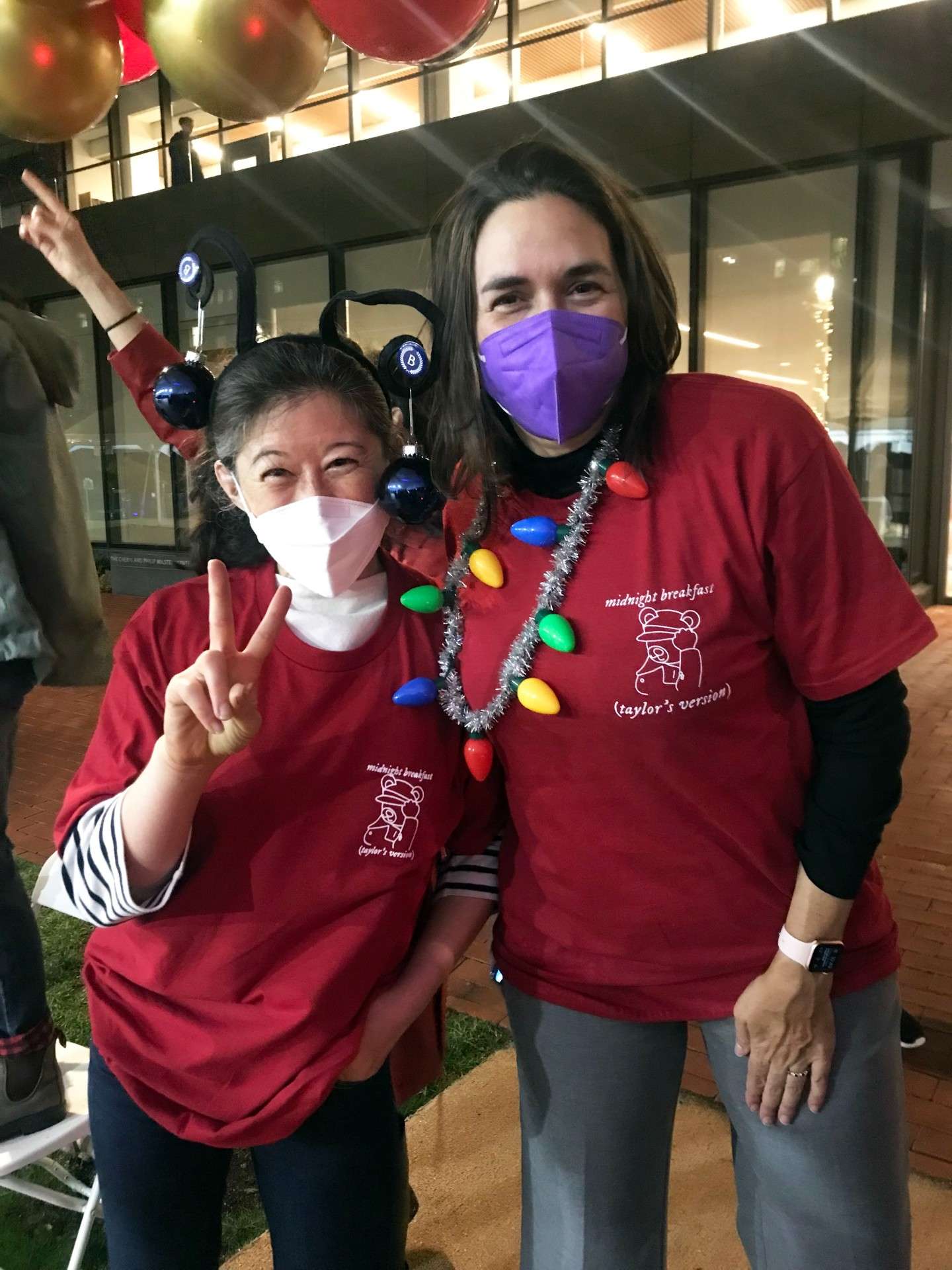 With the help of three Barnard players, the Lions had its best Ivy League season in the team's history.
Provost and Dean of the Faculty Linda A. Bell, actor and activist Cynthia Nixon '88, President Beilock, journalist Paola Ramos '09, and Chair of the Board of Trustees Cheryl Glicker Milstein '82, P'14 at Barnard's 2020-2021 graduation celebration
President Beilock was joined by environmental journalist Cynthia Barnett to discuss "the urgency of water."
President Beilock spoke with Memorial Sloan Kettering bioethicist Amy Scharf and New York Times technology and healthcare reporter Katie Hefner, who are the executive producers of the Lost Women of Science podcast.
Students enjoying the annual Big Sub event
President Beilock and Cynthia Yang '02, Assistant Vice President and Special Advisor to the President, hosted students for Midnight Breakfast.