Med School Application Support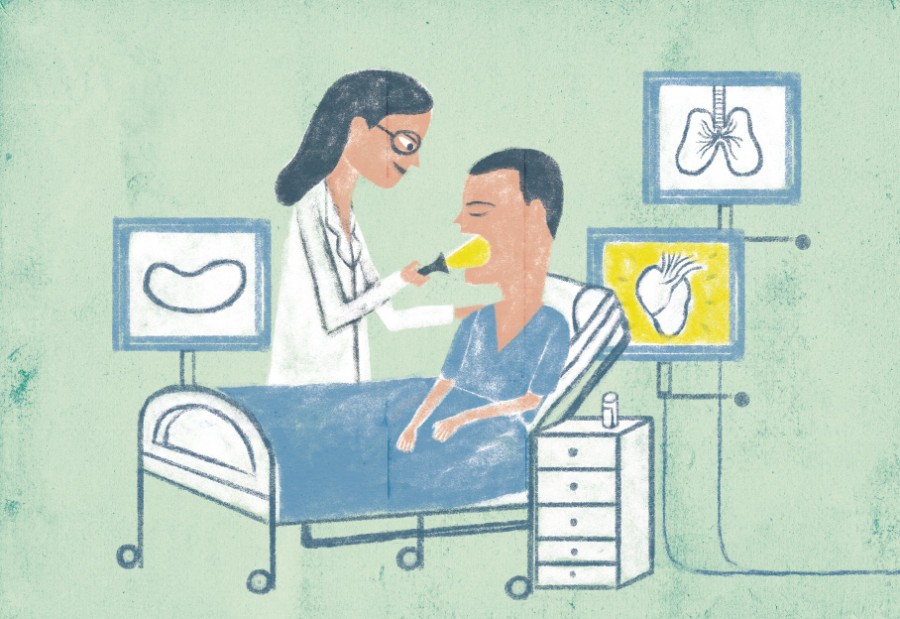 The health professions advising team at Beyond Barnard supports all students and alumnae as they apply to health professions programs. We educate prospective applicants on the application processes for these programs, which can differ markedly from the college application process. Our team also provides advising, programs, and resources for navigating the complex application process. Beyond Barnard offers individual advising and workshops to address topics like:
Participating in Barnard's Committee process

Understanding centralized application services for health professions programs

Writing and revising your personal statement and other elements of your application

Choosing the schools to which you will apply

Preparing for professional school interviews

Financing your professional education
All Barnard alumnae are welcome to meet with a health professions advisor and attend events. The majority of Barnard's applicants to health professions programs are alumnae, and they have access to all of the same resources as current students via Beyond Barnard. Questions? Email beyondbarnard@barnard.edu.
Barnard's Committee Letter of Evaluation
Barnard's Committee Letter of Evaluation is a narrative evaluation that holistically assesses each applicant's level of preparedness for entry into their desired health professional program. Health professions programs highly value the institutional perspective provided by Barnard's Committee letter. In order to receive a Committee letter, Barnard students and alumnae engage in an internal application process in the academic year prior to their professional school applications (for example, students and alumnae planning to apply to professional schools in summer 2020 will begin our process in fall 2019). Our Health Professions Advisory Committee, comprised of Barnard faculty and staff, interviews prospective applicants to medical and dental schools each spring in order to create an individualized letter for each applicant, with attention to:
Academic accomplishment

Research and scholarship

Medically-related experience

Community service and engagement

Additional activities and experience
All Barnard students and alumnae who plan to apply to medical or dental schools are eligible to receive a Committee letter, provided that they adhere to our internal application deadlines. We do not use GPA or MCAT score cutoffs in determining eligibility for a Committee letter. We believe that the Committee process provides prospective medical and dental applicants with a valuable opportunity to reflect on their accomplishments and goals as they prepare for an intensive professional school application process.
Current students and alumnae who are interested in participating in the Committee process should log into Handshake to review important information, including the application timeline, important dates, and Committee policies and procedures.
Prospective applicants to other health professions programs (veterinary, nursing, PA, etc.) should contact Beyond Barnard to learn about applications to those programs and ways in which our team can support you. Questions? Email beyondbarnard@barnard.edu.