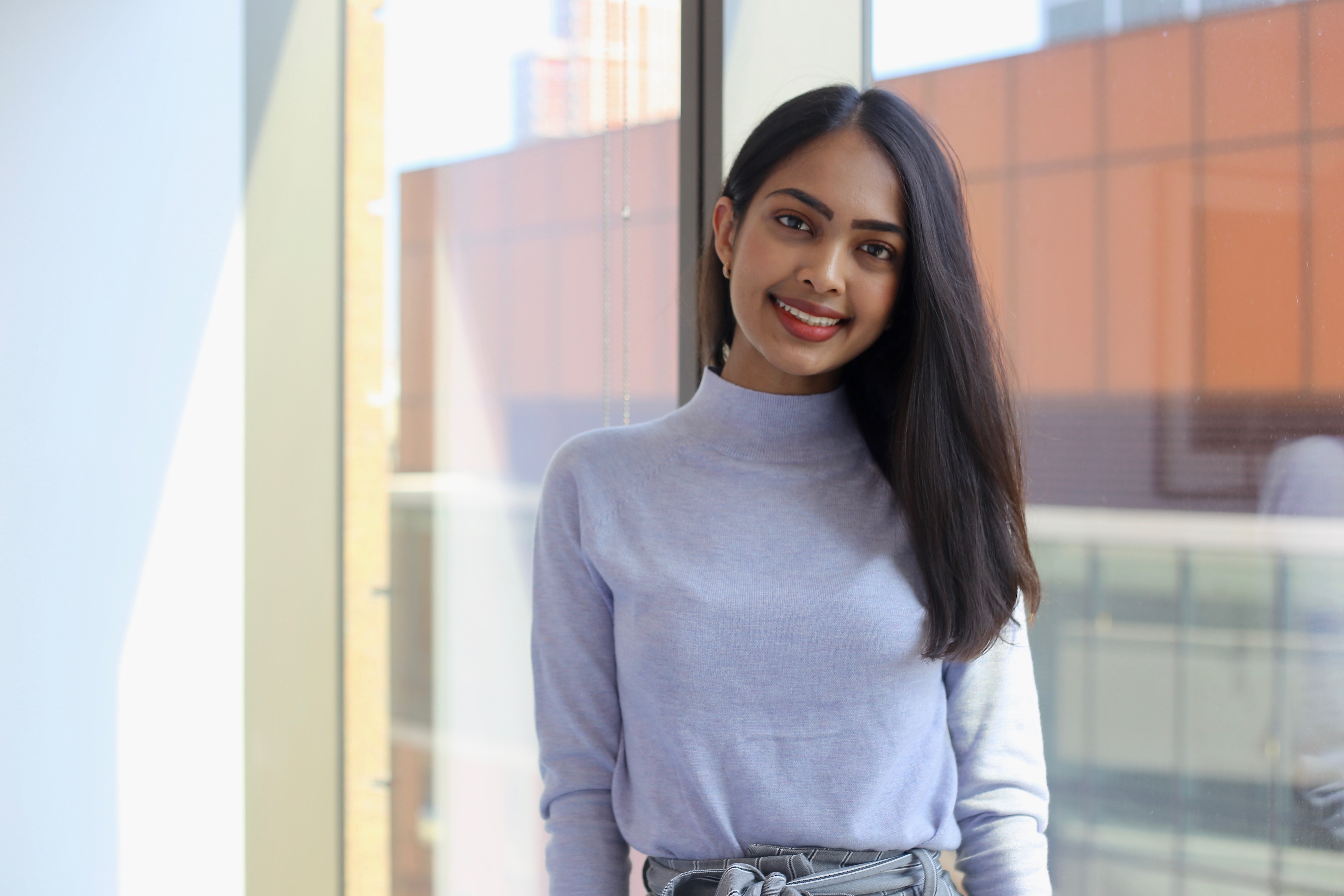 Tell us a little bit about your job.
"I work at Proskauer Rose in information governance as an analyst intern. That means that I work to ensure that clients understand exactly what liabilities they hold with the firm and they know how to manage the information that they hold with the firm in the best way possible."
What was the application process like?
"I applied to my internship at Proskauer through Handshake, as well as through the firm's portal. I heard back from HR and within the same week did an interview with Human Resources. The following week I had a very scary three-part interview in Madison Square Garden with varying levels of employees. Two weeks later, I was confirmed to be working at Proskauer."
How did you use Beyond Barnard?
"I went to Beyond Barnard and spoke with a Peer Career Advisor first, to get help with my resume and try to refine it to meet industry standards. After that, I came back to Beyond Barnard and spoke with a Career Advisor about what ways I could approach looking for a job in the law industry. My counselor helped me figure out how to use Handshake, specifically the filters, to better navigate my job search. Through this entire process, Beyond Barnard helped me every step of the way, and I'm really thankful for that."
Check out Ohanna's video interview at Beyond Barnard's Instagram page (@beyondbarnard).