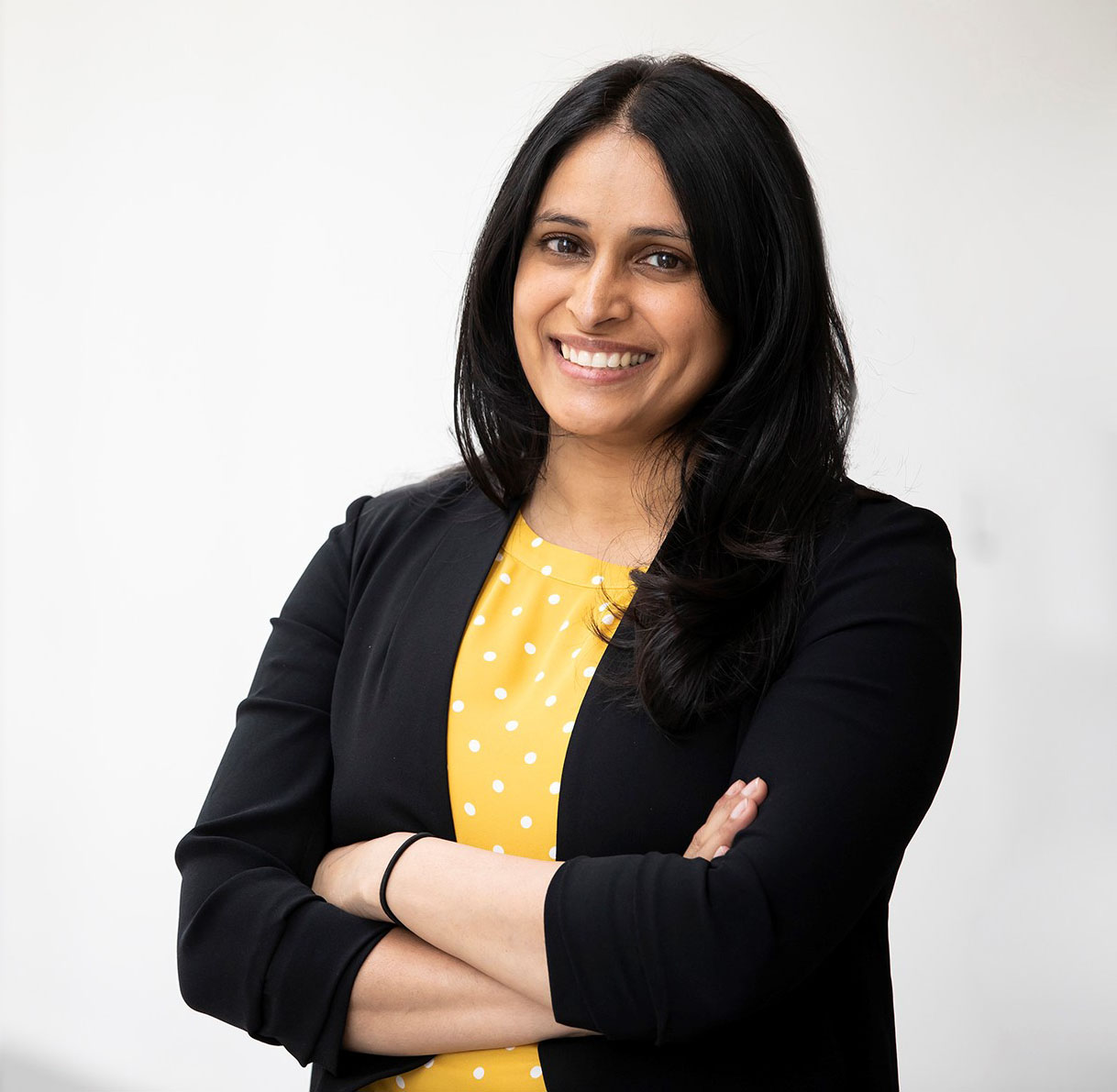 NEW YORK, April 24, 2019 – Barnard College today announced its appointment of alumna Umbreen Bhatti as the Constance Hess Williams '66 Director of the Athena Center for Leadership, effective immediately. Bhatti graduated cum laude from Barnard in 2000 with a degree in political science and earned her J.D. from the University of Michigan Law School in 2005. Bhatti returns to the College with a wealth of experience in media, law, and non-profit management. Working closely with students, faculty, and staff, Bhatti will build upon the Center's current success and momentum while defining the strategies and goals necessary to foster and expand signature events and innovative programs that advance women leadership.
"I am delighted to welcome Umbreen back to Barnard and look forward to her continuing the Athena Center's important work," said President Sian Leah Beilock. "Umbreen's experience as an innovator, educator and advocate, and her personal connection with Barnard, make her the perfect person to take on this role of empowering the next generation of bold women leaders."
This announcement comes as the Athena Center prepares to celebrate its tenth anniversary later this year. As part of Barnard's 129-year legacy of providing a singular educational experience to women, the Center was launched in 2009 to advance women leadership around the world. Bhatti will guide the Center's efforts to provide students with practical tools and creative confidence, and will oversee a roster of programs that enable a new generation of women leaders to explore entrepreneurship, drive innovation, and create social change.
"I am so thrilled to have the opportunity to inspire and prepare talented women in a place that was instrumental in shaping my own path as a leader," Bhatti said. "I am eager to help our students challenge cultural stereotypes about leadership and think expansively about the kind of leaders they want to be."
Bhatti joins Barnard from KQED, the Bay Area's NPR and PBS station, where she served as director of KQED's in-house innovation lab. As director, she grew the lab from an experimental start-up operation to become an essential part of the organization by working closely with KQED's journalists, technologists, and membership and development teams to spark new ideas and launch products for an informed and diverse audience. Bhatti also serves on the board of Global Press, a news organization dedicated to reinventing the craft and business of international journalism by recruiting diverse populations of local women and training them to become professional, ethical journalists. Beyond media, Bhatti has worked with universities, libraries, local government, and nonprofits to support their efforts to meet the needs of their constituents in new and exciting ways.
In 2014, Bhatti was a John S. Knight Journalism Fellow at Stanford University, where she developed Kaleidoscope, a limited-run podcast that explored how people experience, engage with, and think about Islam today, using lessons learned from a project she co-founded to demystify Islamic law for journalists and news audiences. Earlier in her career, Bhatti practiced law at the Disability Rights Legal Center in Los Angeles, the ACLU in Wilmington, Del., and as an associate at Latham & Watkins in Washington, D.C. She also served as an adjunct professor at the Widener University School of Law.
###
About the Athena Center for Leadership
Established in 2009 as a special initiative of Barnard College, the Athena Center for Leadership is a catalyst for the education, development, and advancement of inspired and courageous women leaders worldwide.
About Barnard College
Barnard provides a singular educational experience, as a world-renowned college focused on excellence across the arts and sciences, with all the academic resources of Columbia University and the City of New York as an extended classroom. Founded in 1889, Barnard was one of the few colleges in the nation where women could receive the same rigorous and challenging education available to men. Today, Barnard is one of the most selective academic institutions in the country and remains devoted to empowering extraordinary women to become even more exceptional. For more information on Barnard College, contact Barnard Media Relations at 212-854-2037 or mediarelations@barnard.edu. To learn more, follow Barnard on Instagram, Twitter, and Facebook.